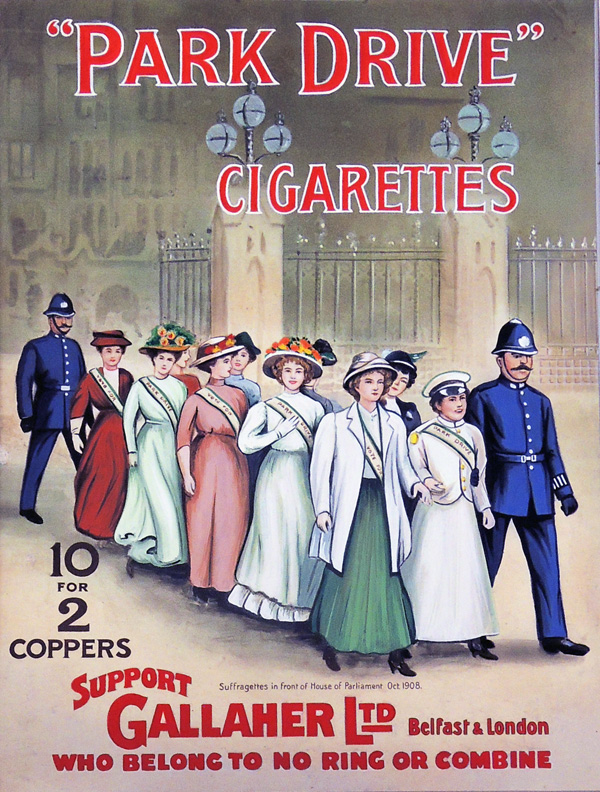 The Graphic Arts Collection recently acquired an original watercolor advertisement for Park Drive cigarettes depicting suffragettes marching outside the House of Parliament in October 1908. The women's sashes read "Vote for … Park Drive." It is a rare and curious piece of commercial ephemera for a proposed advertisement that never found its way into print.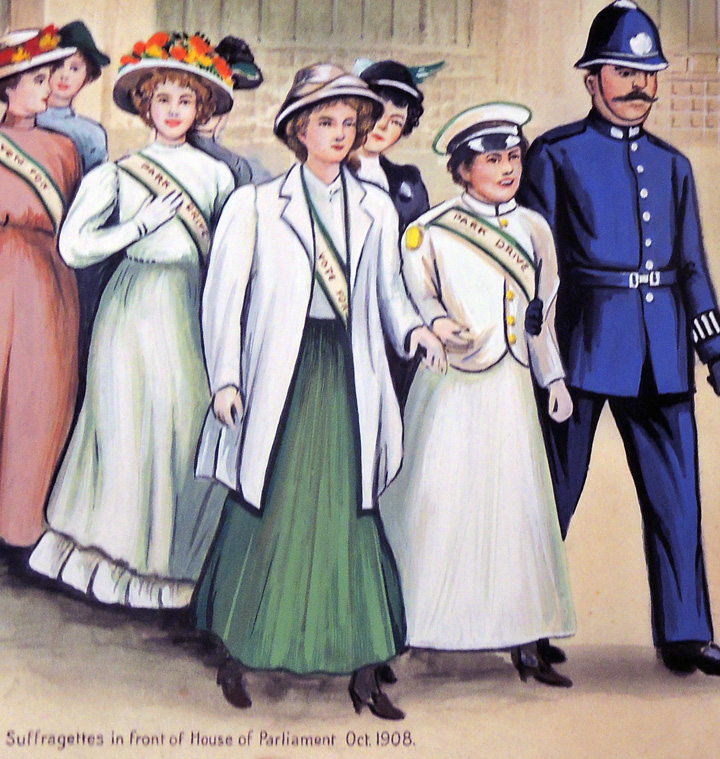 In 1857, Thomas Gallaher (1840-1927) started his own one-man business hand-rolling tobacco and selling it from a cart. Gallaher became a limited company in 1896 and a few years later received a Royal Warrant from Queen Victoria.
The conglomerate, Imperial Tobacco, was formed in 1901 by the combination of thirteen leading British tobacco companies. Gallaher alone refused to join and all his advertisements from that time on included the statement: "We belong to no ring or combine."
The introduction of machine-made cigarettes, called Park Drive, led to enormous growth and by 1907, the company employed more than 3,000 people, primarily women. Their first London factory opened at 67 Clerkenwell Road, the same area where Sylvia Pankhurst sought to unite the women's movement with that of the working class. It's possible someone, maybe even Gallaher, thought it would be useful to associate his company with the interests of the "Gallaher's Girls," who were sympathetic with the suffragettes.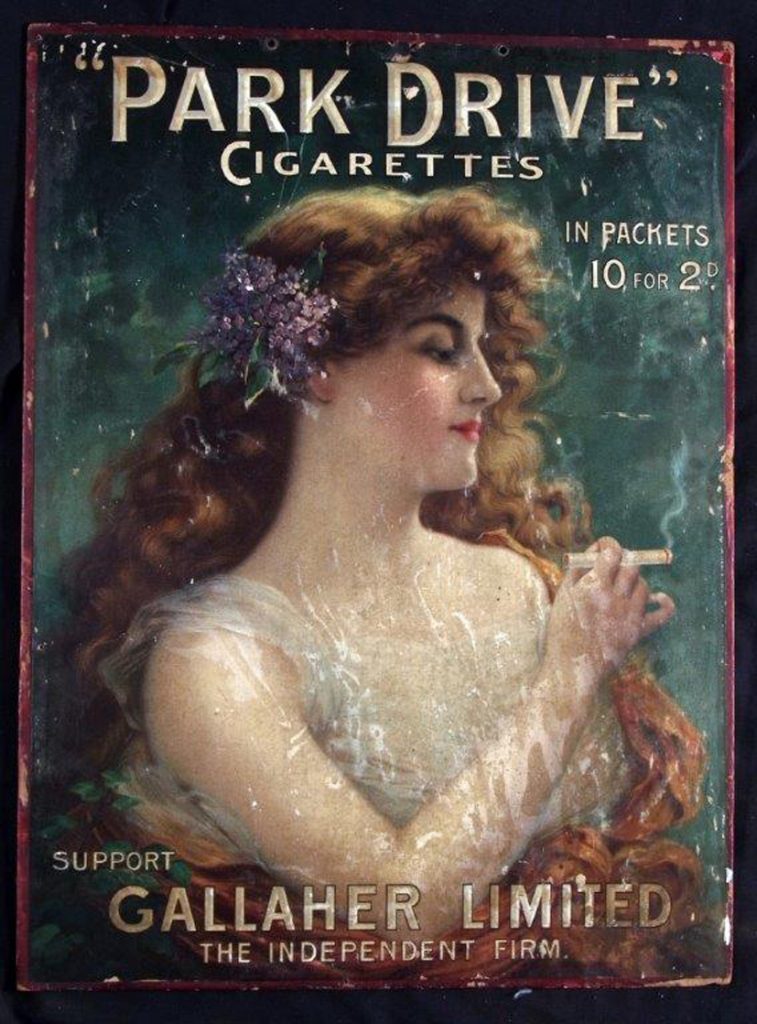 Later a series of cigarette cards were marketed, including pretty girls, movie stars, and military officers.
For more on the history of the Gallaher Firm see: http://letslookagain.com/2016/02/up-in-smoke-a-history-of-gallaher/
Advertisements that were published include: