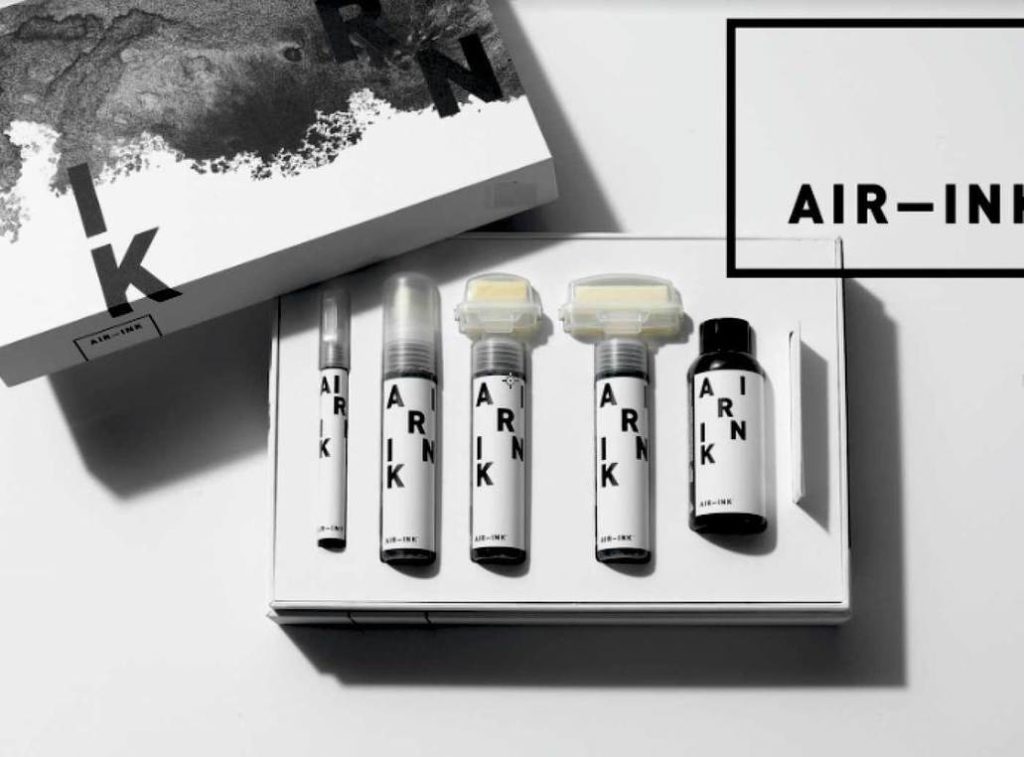 Graviky Labs co-founders Anirudh Sharma and Nikhil Kaushik have come up with an ink made from air pollution, which they call Air Ink. Each 30-milliliter Graviky pen contains 30 to 50 minutes' worth of air pollution generated by a single car.
"If that [soot] was in the air, it could give you cancer," says Sharma, co-founder and director of Graviky, who graduated from the Fluid Interfaces Group at the Massachusetts Institute of Technology (MIT) Media Lab in the United States.
"Taking particles captured by a cylindrical device on a car's exhaust pipe, Graviky has developed Air Ink, oil-based paints, spray paints, and pens that contain pigments derived from carbon soot. In August, Graviky teamed up with Tiger Beer to provide local Hong Kong artists with 150 liters of Air Ink—from 2,500 hours' worth of pollution—to create street murals. Their products aren't currently sold commercially. They hope cities will use Graviky's devices to revamp public transportation." –Graviky Labs
Sharma, Kaushik, and two others have been refining their technology for more than a year and recently soft-launched their Air-Ink product as a Kickstarter project with a nearly $10,000 goal. They also hope to make black-ink production more sustainable and environmentally friendly. "We are replacing the consumption of fossil fuels to make carbon black [inks]," they say.
Pledges to kickstarter have far outreached the original goal but it is still possible to order your own bottle of air [pollution] ink. https://www.kickstarter.com/projects/1295587226/air-ink-the-worlds-first-ink-made-out-of-air-pollu