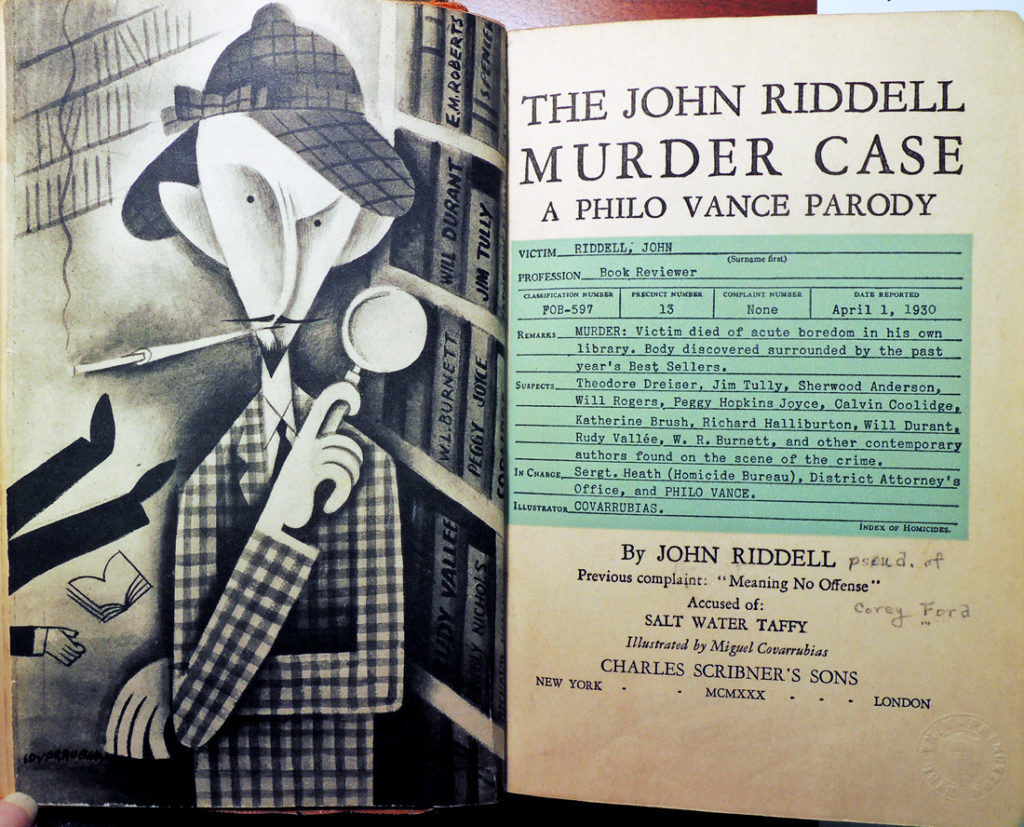 John Riddell (pseudonym for Corey Ford, 1902-1969), John Riddell Murder Case, a Philo Vance Parody (New York: C. Scribner's sons, 1930). Caricatures by Miguel Covarrubias (1904-1957). Recap 3742.68.351
 **Explanation of the title page: "Meaning No Offense" is the title of Ford's 1928 book and "Salt Water Taffy" is his next book published in 1929.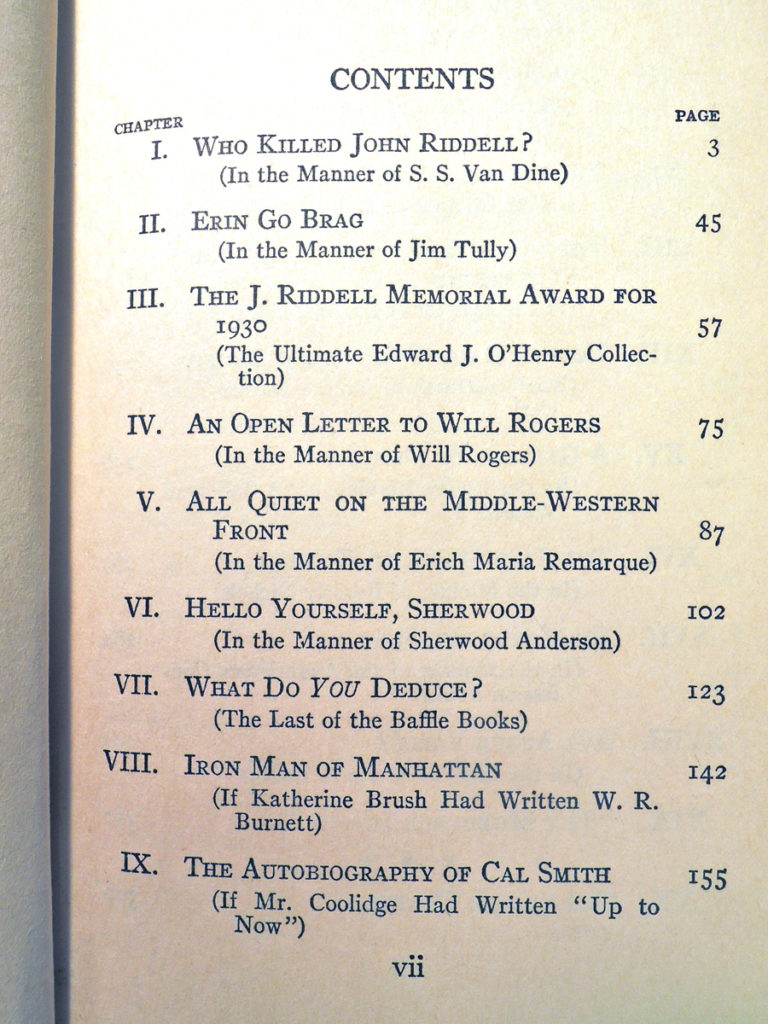 Under the pseudonym S. S. Van Dine, Willard Huntington Wright (1888-1939) wrote crime fiction and introduced the popular detective Philo Vance. His novels later became radio dramas and motion pictures starring William Powell, all available today on YouTube.
The character and voice of Philo Vance was so beautifully written and so often repeated in New York society that in 1930, humorist Corey Ford (1902-1969) partnered with the Mexican caricaturist Miguel Covarrubias (1904-1957) to write a parody, along with parodies in the voices of Will Rogers, Sherwood Anderson, and others. They followed this with In the Worst Possible Taste in 1832 (Recap PN6231.P3F47).
Covarrubias moved to New York in 1924 and was given an exhibition at the Whitney Studio Club shortly after he arrived. He charmed his way into New York literary circles with his satirical drawings, first published in The Prince of Wales and Other Famous Americans (1925) (Firestone ND259.C8 A3). Covarrubias went on to draw covers for Vanity Fair and The New Yorker before returning to Mexico in the mid-1930s.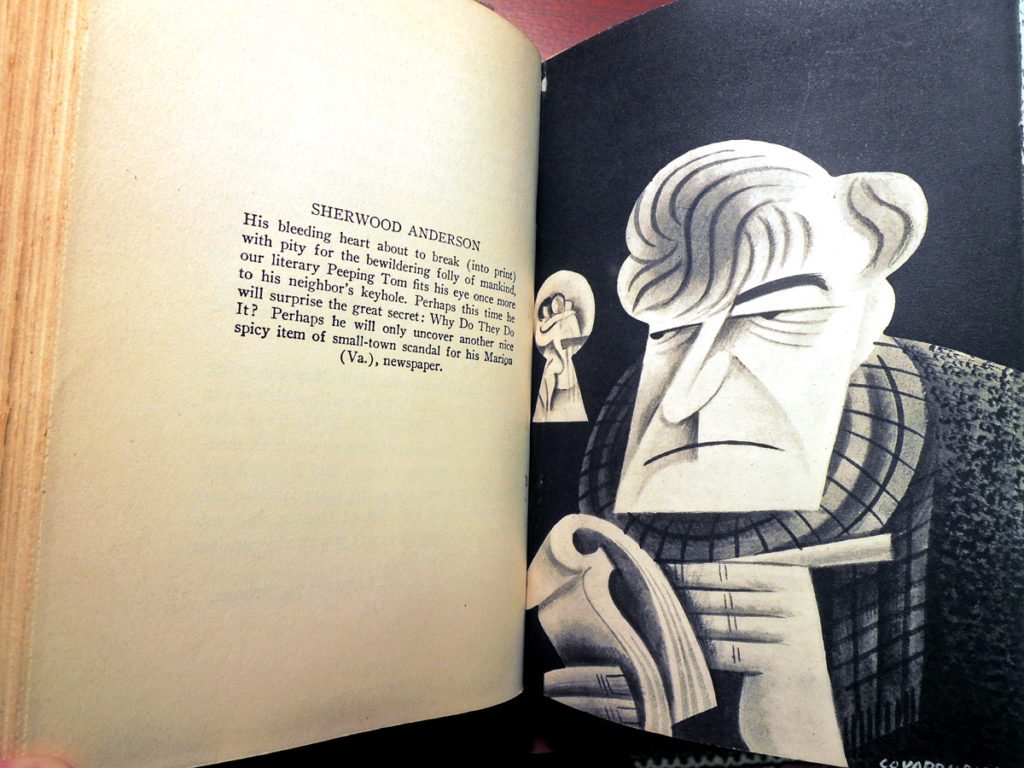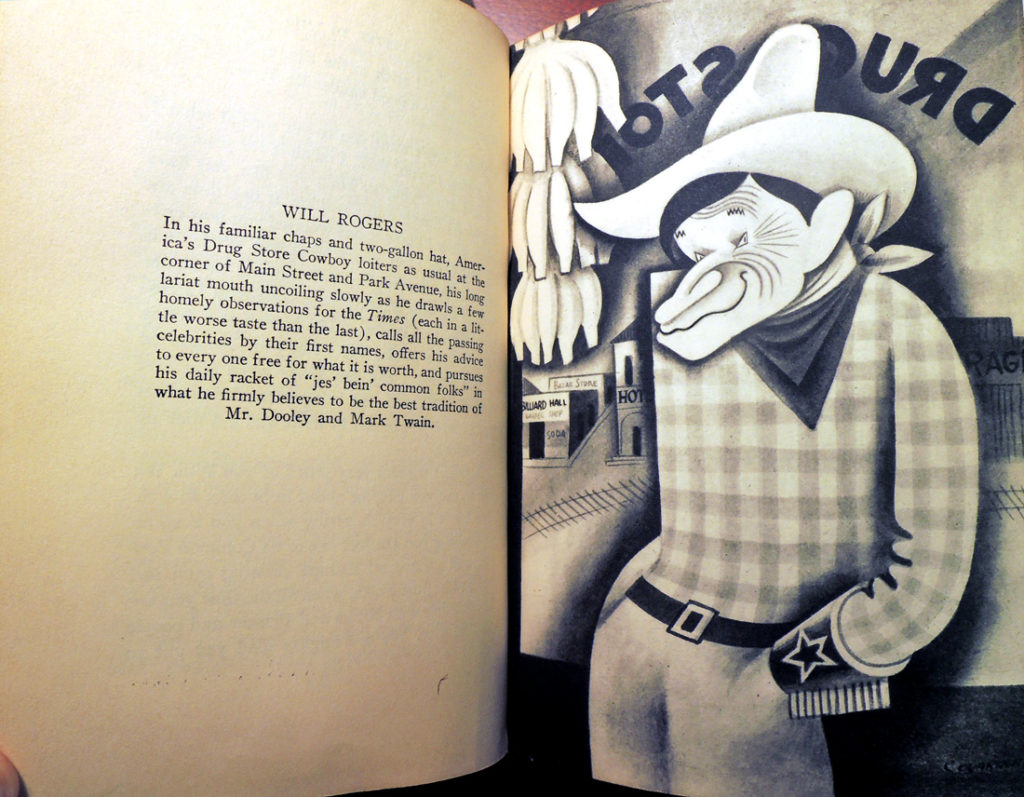 See also: S.S. Van Dine, The Benson murder case (New York: A. L. Burt [c1926]). Recap 3998.46.316. Or watch it here:
Films:
The Clyde Mystery (September 27, 1931)
The Wall Street Mystery (November 4, 1931)
The Week End Mystery (December 6, 1931)
The Symphony Murder Mystery (January 10, 1932)
The Studio Murder Mystery (February 7, 1932)
The Skull Murder Mystery (March 1932)
The Cole Case (The Cole Murder Case) (April 3, 1932)
Murder in the Pullman (May 22, 1932)
The Side Show Mystery (June 11, 1932)
The Campus Mystery (July 2, 1932)
The Crane Poison Case (July 9, 1932)
The Trans-Atlantic Murder Mystery (August 31, 1932)