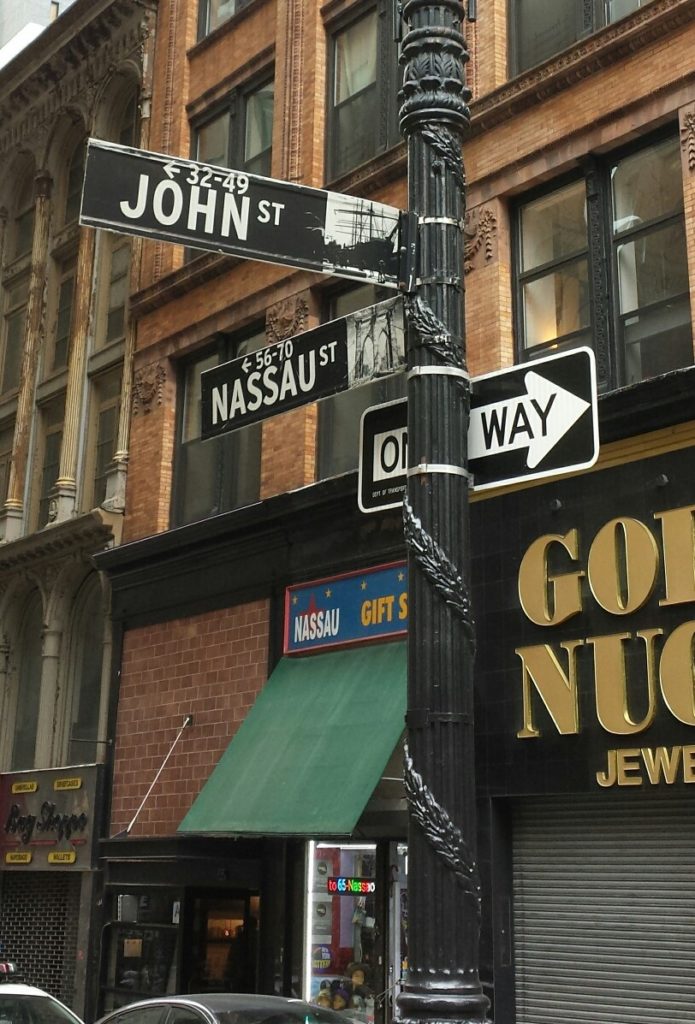 Already an established engraver, Nathaniel Orr (1822-1908) moved to New York City around 1843, to begin working on The Illuminated Bible, embellished with sixteen hundred historical engravings… (Harper & Brothers, 1846. GAX Hamilton 198Q).
He is sometimes listed as Orr Jr. and worked at 75 Nassau Street, in the shop of his brother John William Orr (1815-1887).
https://graphicarts.princeton.edu/2016/02/11/sorting-out-john-william-orr-and-nathaniel-orr/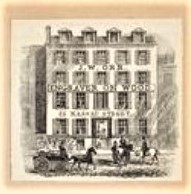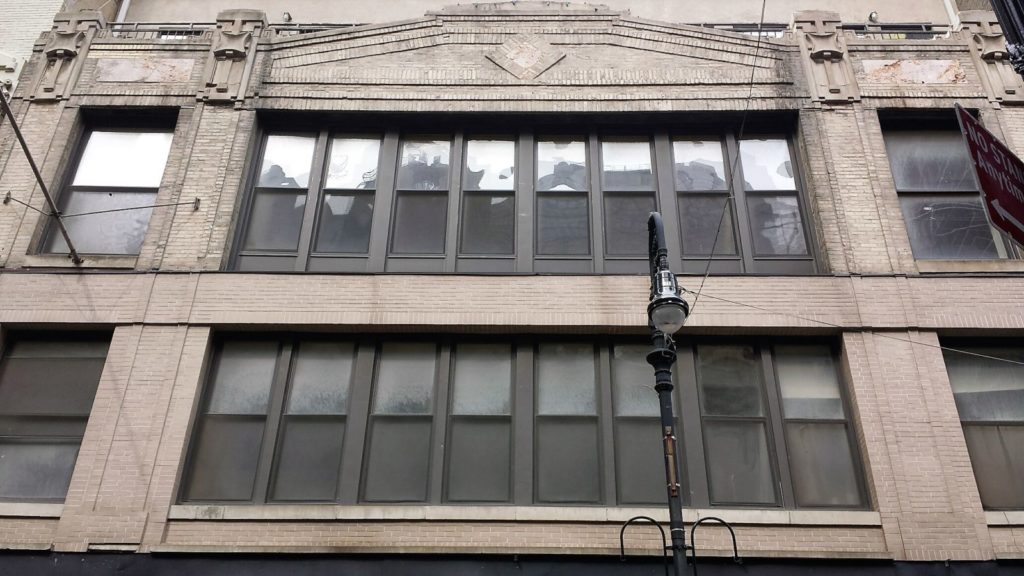 75 Nassau Street in 2017.
In 1850, Nathaniel Orr took an office of his own around the corner at 151 Fulton Street but within a year, moved to 52 John Street where he stayed until his retirement in 1888. It is a large building and Nathaniel has a reputation for offering his fellow artists rooms to work whenever they were in need.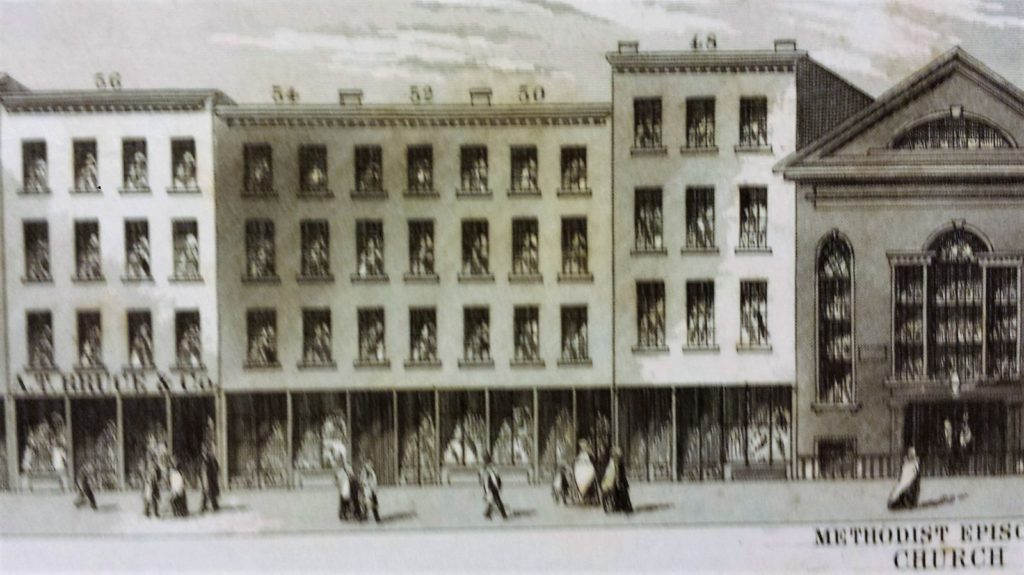 52 John Street is part of the central building.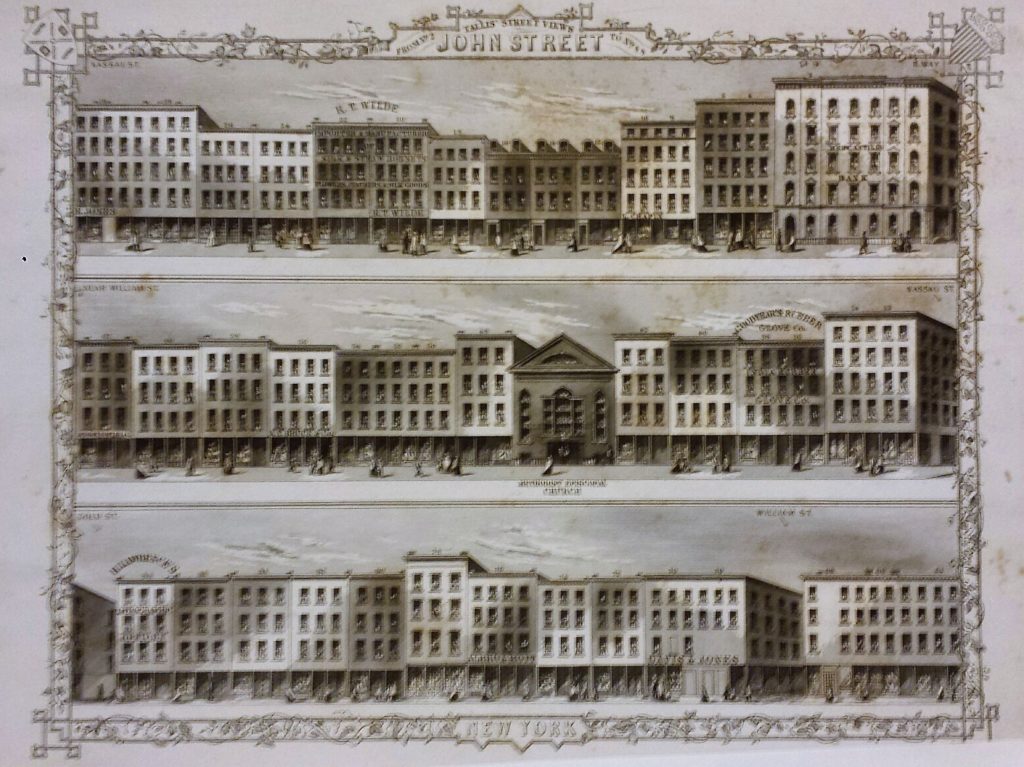 Alfred Tallis (active 1860), Tallis's New York Street Views (New York: Tallis and Company, 1863)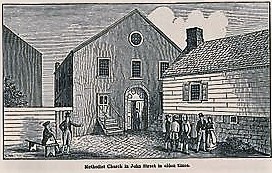 Orr's business was two doors away from the Methodist Episcopal Church at 44 John Street, first built in 1768, then rebuilt in 1817 and 1841. One of Orr's early prints (left) is an image of the first Church building, which has recently been painted onto the wall of the memorial park east of the current Church.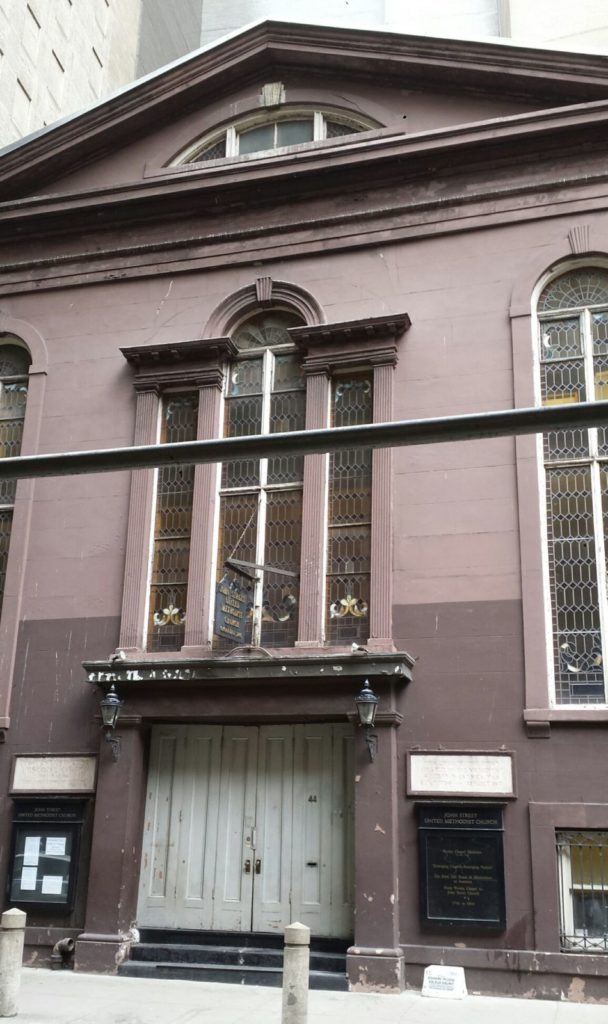 This Church is famous for including both black and white members equally in their congregation:
"At the birth of Methodism in this country its handful of votaries were so simple and honest, and so free from any thought of race distinctions in the divine presence, that no special notice was taken of the fact that there were colored people present to their disparagement. When Captain Webb and his associates met in a sail loft in 1765, on what was then known as the Battery, at the south end of New York city, they thought not of the complexion of the attendants, but rather of the salvation of their souls. And four years later, when John Street Church was built to accommodate the congregation of that first formed Methodist Church in America, there were no Negro pews nor back seats nor gallery especially provided for the dark-skinned members. They were welcomed in common with other members to all the privileges of God's house and worship." –One Hundred Years of The African Methodist Episcopal Zion Church. Chapter I, Early Race Distinctions.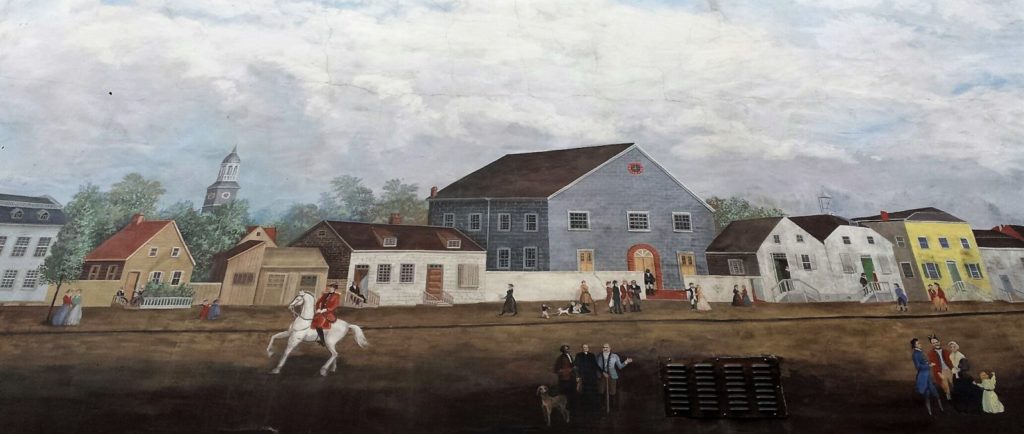 Painted mural in the memorial park, 48 John Street, next to the Methodist Episcopal Church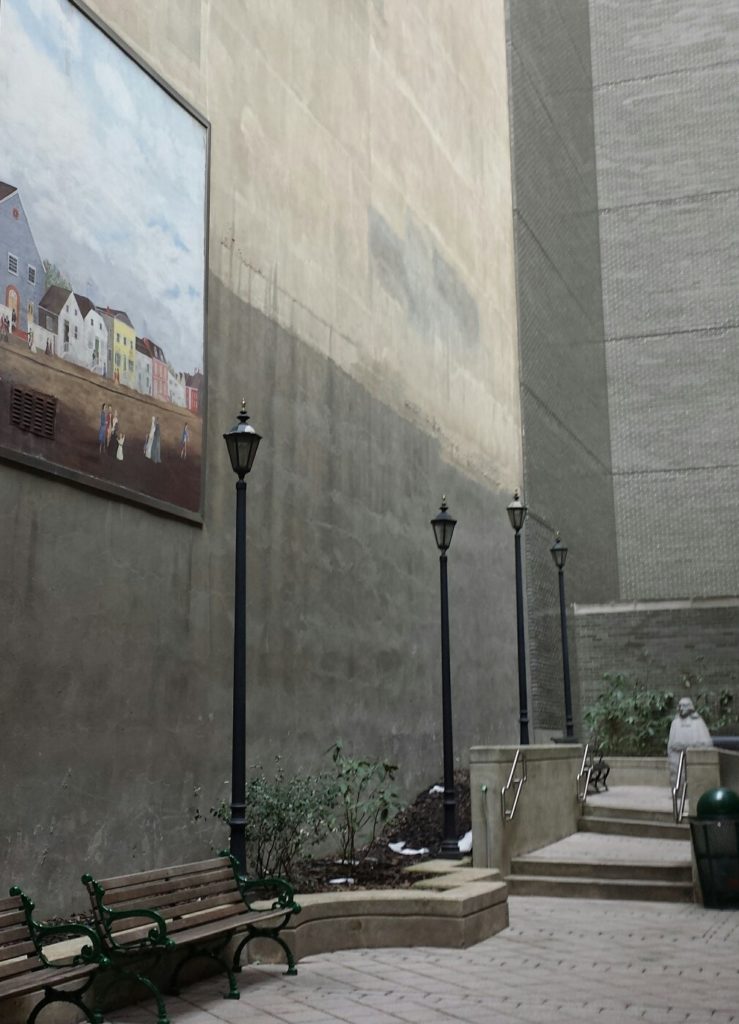 Nathaniel Orr was involved in many anti-slavery publications. In January 1853, he accepted a commission to engrave Frederick M. Coffin's illustrations for Twelve Years a Slave: Narrative of Solomon Northup. The project was finished in less than six months, published August 1853.
Later that year, Coffin and Orr partnered with John McLenan (1827-1865) to illustrate the sensationalist bestseller Hot Corn: Life Scenes in New York Illustrated by Solon Robinson (1854). So great is Nathaniel's popularity by now, that of the three artists only Orr, the wood engraver, is mentioned on the title page. https://blogs.princeton.edu/graphicarts/2009/10/hot_corn.html
For some of Nathaniel Orr's earliest work, see:
John Gadsby Chapman (1808-1889), Bible illustrations ([New York? 1846?]). Manuscript note on title page of vol. 1: "These proofs, from the original cuts, were taken by hand by the Engravers thereof, in course of execution for Harpers Family Bible-New York 1843.-44. 45- and are, so far as I know, the only complete set existing. Presented by me to my Daughter. Rome October 5. 1879. John G. Chapman." The engravers whose works are mentioned are Roberts, Childs, Minot, Howland, Gordon, Butler, Morse, Nathaniel Orr, Hall, Hart, Henry Kinnersley, Augustus F. Kinnersley, Pekham, Bookhout, Holland, Weeks and Adams. (GAX) Oversize Hamilton 199q