The Gillett G. Griffin Memorial Lecture Series is being established in honor of our former colleague Gillett Good Griffin (1942-2016), who served as graphic arts curator within Rare Books and Special Collections from 1952 to 1966.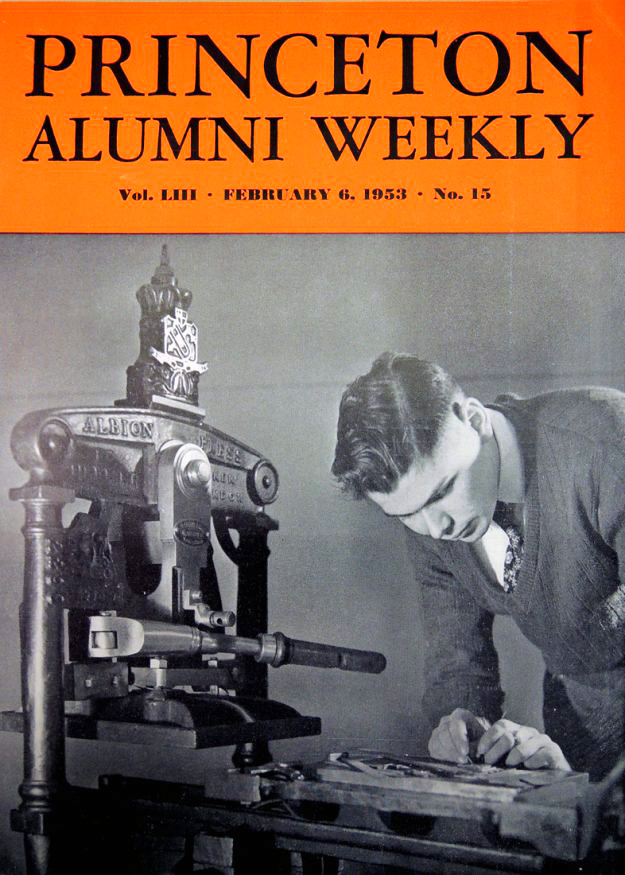 Although officially the collection's second curator, he was the first to establish a place for the graphic arts collection inside Firestone Library, along with galleries and study rooms where students were regularly and warmly welcomed. Gillett's passion for collecting began almost 70 years ago while he was a student at Yale University School of Art. His personal collection of Japanese prints, for instance, was begun as an undergraduate and later, when Gillett generously donated them to Princeton University Library, formed the basis for the department's collection.
When we received the sad news of Gillett's passing in June 2016, we wanted to find a way to not only commemorate the man but also his passion for bringing objects in the collection directly to the public and the public to the collection. To that end, we decided to select one of the great treasures acquired by Gillett for an in-depth investigation presented in a public memorial lecture.
In 2017, the inaugural lecture will be delivered by Dr. Sara Stevenson, former chief curator at the National Galleries of Scotland. For 36 years, Dr. Stevenson was responsible for building and developing the Scottish National Photography Collection and she continues to publish, her most recent publication entitled: Scottish Photography: The First Thirty Years. Her lecture, "The London Circle: Early Explorations of Photography," will highlight the Richard Willats album of early paper photography purchased for the graphic arts collection by Gillett.
The lecture will be held on Sunday, April 2, 2017, at 3:00 in the Friends Center followed by a reception. The event is free and open to the public.