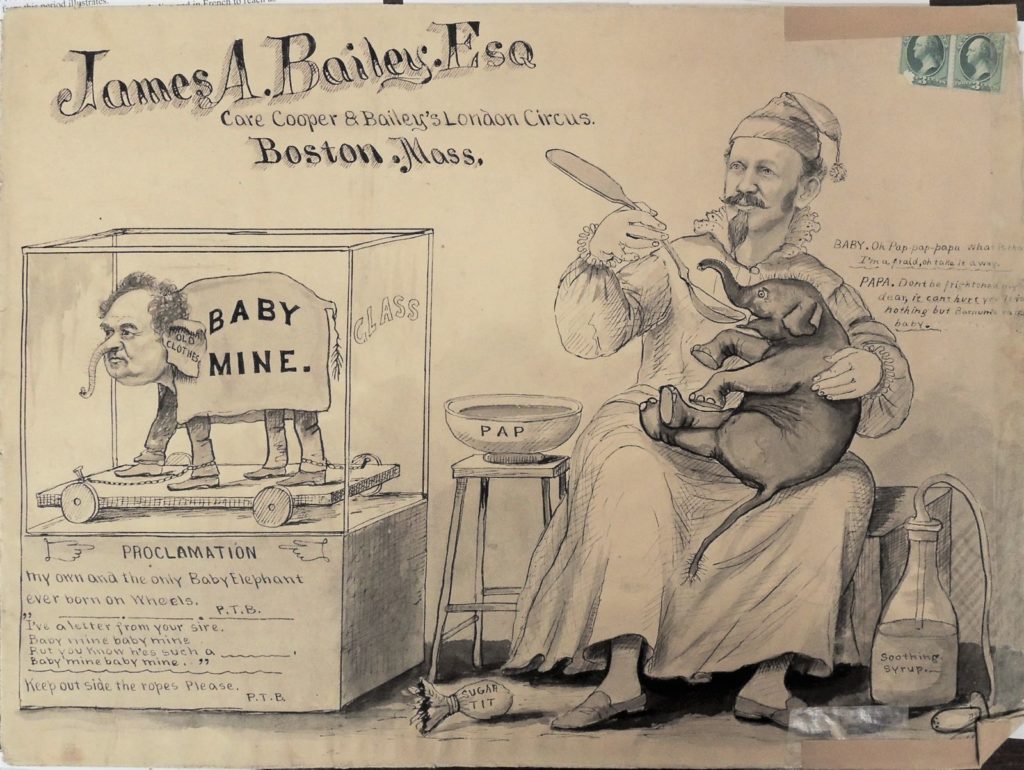 If you have seen a 19th-century Barnum & Bailey circus wagon, you have seen the painting of Henry Herman Cross (1837-1918). Although trained in Paris to be a portrait painter, Cross ran away to join the circus and spent many years traveling with the shows as their graphic artist. He even made trips to Africa with Bailey to acquire animals. Cross's work is also found on backdrops, posters, newspapers, and brochures for his friend 'Buffalo' Bill Cody.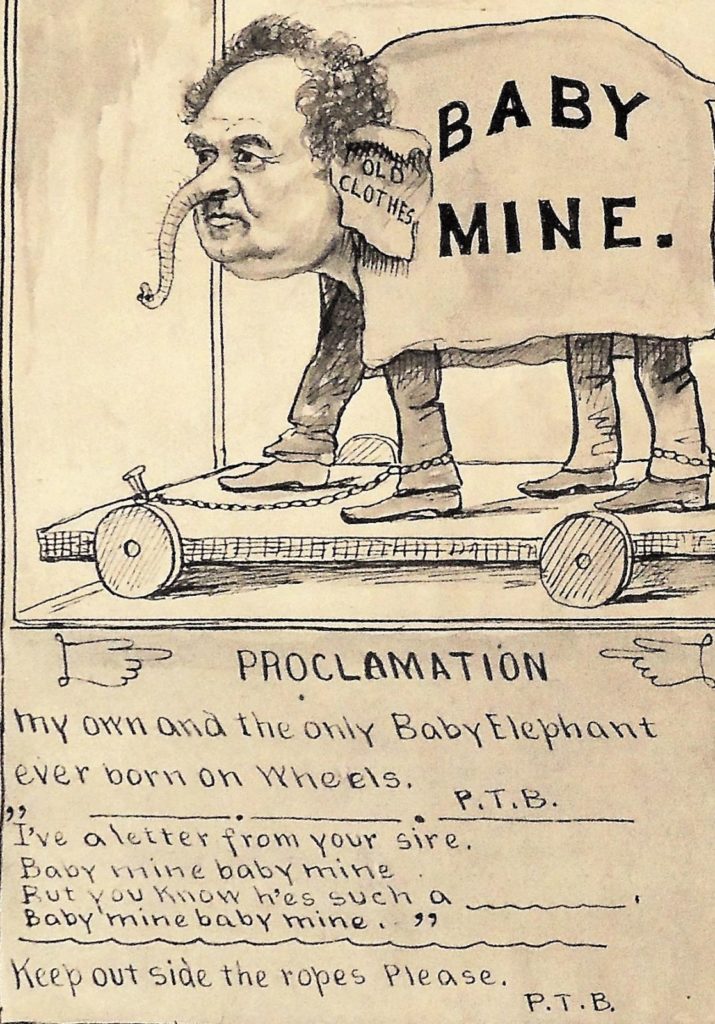 The Graphic Arts Collection holds several envelopes decorated by Cross, which were mailed to James Anthony Bailey (1847-1906), the partner of P.T. Barnum (18101-1891). As everyone knows, Barnum and Bailey  (and Cooper) merged their individual circuses in 1881 to form "P.T. Barnum's Greatest Show On Earth."
Bailey and Cooper had been operating the "Cooper and Bailey Circus," which featured a baby elephant known as Columbia, advertised as "the first elephant born in the United States." Barnum wanted to buy the elephant for his circus but Bailey would not sell. Eventually, they agreed to combine the two operations, featuring the elephant now known as Jumbo.
One envelope is dated 1881 and another 1884. Although Barnum and Bailey were only together a few years, it was not a happy partnership and men separated in 1885. On the envelope seen above, Bailey is pictured on the right spoon feeding pap to a baby elephant while Barnum is seen on the left impersonating an elephant in an exhibition case. A proclamation claims this to be "the only baby elephant ever born on wheels."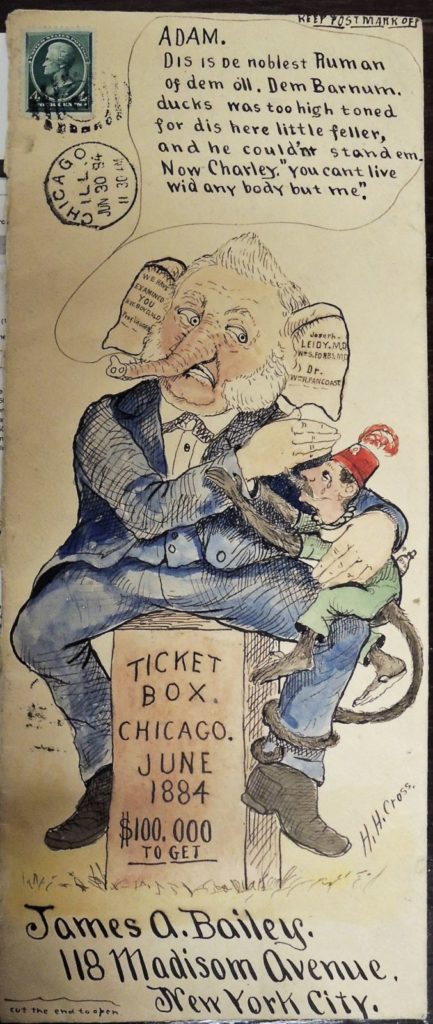 Today, the largest collection of Cross's paintings can be seen at the Gilcrease Museum in Tulsa, Oklahoma. The Buffalo Bill Historic Center in Cody, Wyoming, also houses many canvases. See the exhibition catalogue: H.H. Cross (1837-1918), The T.B. Walker collection of Indian portraits; 125 reproductions of paintings by Henry H. Cross, of which 22 are in color (Madison: State Historical Society of Wisconsin, 1948). Western Americana (WA) 2009-2369N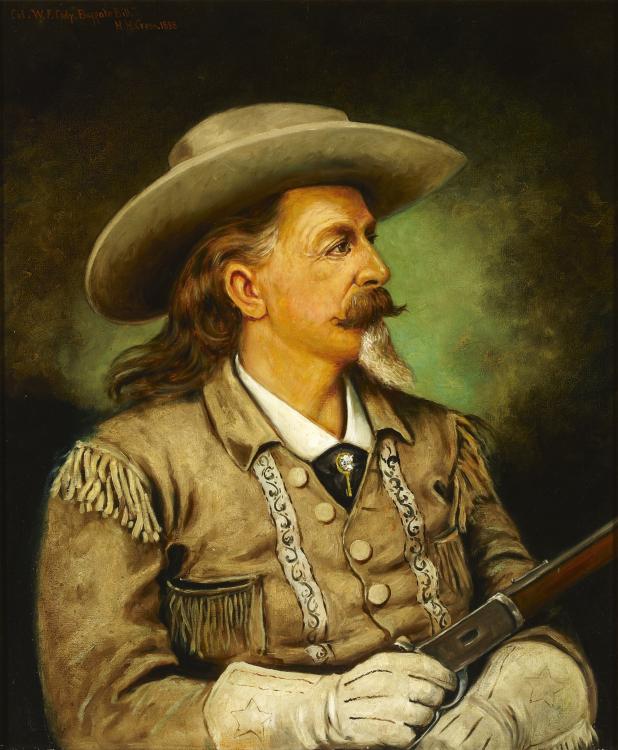 H.H. Cross, Buffalo Bill, William Frederick Cody. ©Gilcrease Museum