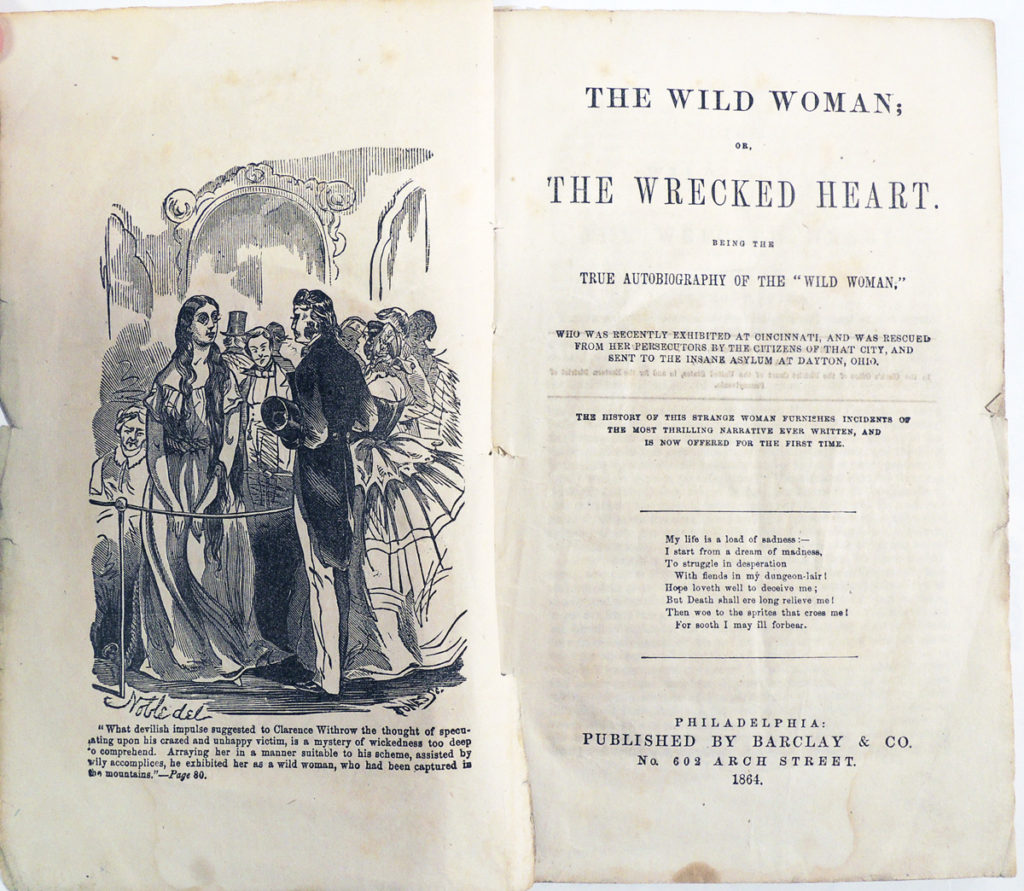 The Wild Woman: or, The Wrecked Heart: Being the True Autobiography of the "Wild Woman," Who Was Recently Exhibited at Cincinnati, and Was Rescued from Her Persecutors by the Citizens of That City, and Sent to the Insane Asylum at Dayton, Ohio. The History of This Strange Woman Furnishes Incidents of the Most Thrilling Narrative Ever Written, and Is Now Offered for the First Time (Philadelphia : Barclay & Co., 1864). Designs by Charles F. Noble (born ca. 1833) and Nathaniel Orr (1822-1908). Sinclair Hamilton Collection of American Illustrated Books (GAX) Oversize Hamilton 1887q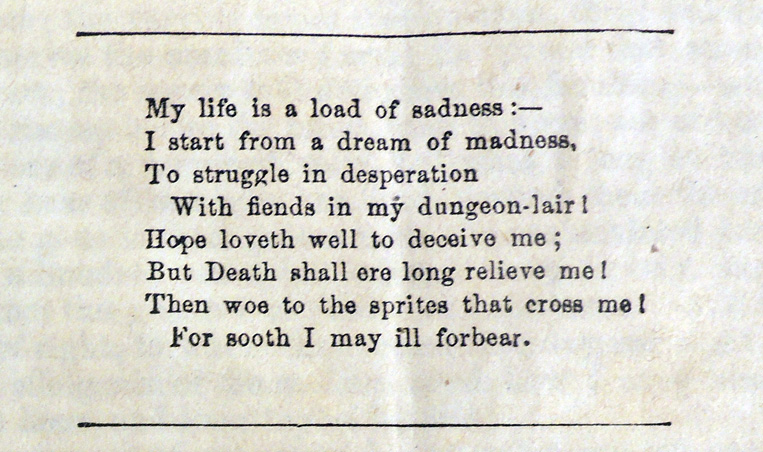 Four years after the wood engraver Nathaniel Orr finished the plates for Twelve Years a Slave, he was asked to supply a few cuts for another captivity narrative. This time it was the autobiography of Alice Galon, a young woman who was (according to a very complex story) seduced by Clarence Withrow, a villain who became her lover and then killed their baby. When she suffered a nervous breakdown, he put her on exhibit as a wild mountain woman, charging 15 cent per view.
The actual woman at the center of this tragedy was named Ann Walter, an emotionally challenged girl held captive by Captain J. W. C. Northecote and his cohorts. For several months in 1856, they traveled the Midwest exhibiting Walton as a "Wild Woman of the Wachita Mountains of Missouri."
When they got to Cincinnati, the police thankfully stopped the show and brought them all in for questioning. On July 16, 1856, an account of the trial was published locally and repeated in the New-York Tribune (see below). Walton spent a period of time at an asylum in Dayton, Ohio, before being released.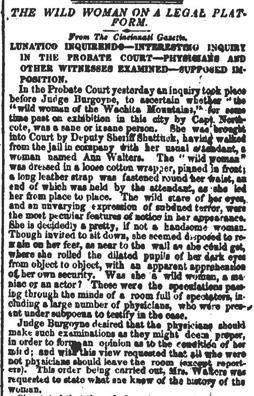 "The wild woman on a legal platform: lunatico inquirendo–interesting inquiry in the probate court–physicians and other witnesses examined–supposed imposition," The Cincinnati Gasetic, New-York Daily Tribune, July 16, 1856: 6.
.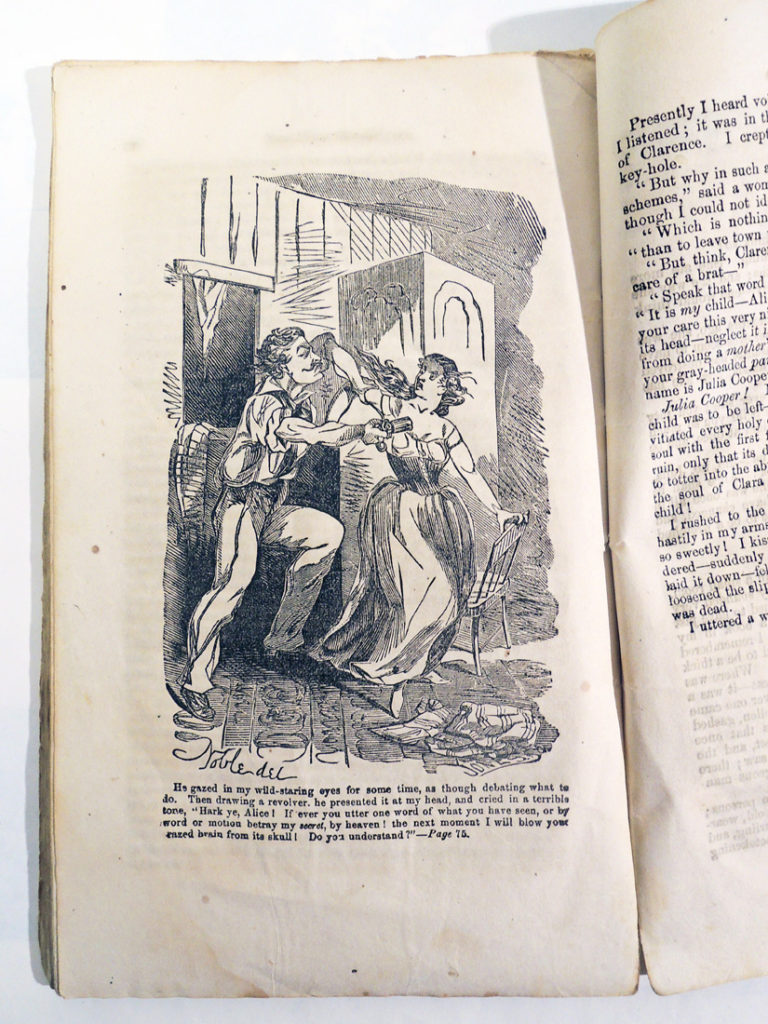 The first edition of the narrative was published in 1857 by the Cincinnati firm of E. E. Barclay & Company, whose lurid accounts of sex and murder were printed in both English and German.  Seven years later, after the firm moved to Philadelphia, the story was reprinted with only a new title page. This is the copy held in the Sinclair Hamilton collection at Princeton.
"What devilish impulse suggested to Clarence Withrow the thought of speculating upon his crazed and unhappy victim, is a mystery of wickedness too deep to comprehend. Arraying her in a manner suitable to his scheme, assisted by wily accomplices, he exhibited her as a wild woman, who had been captured in the mountains." Page 80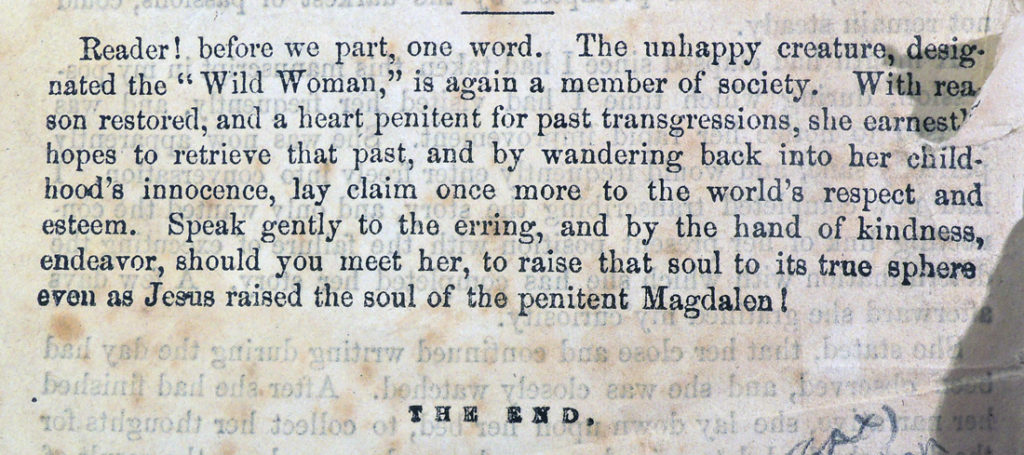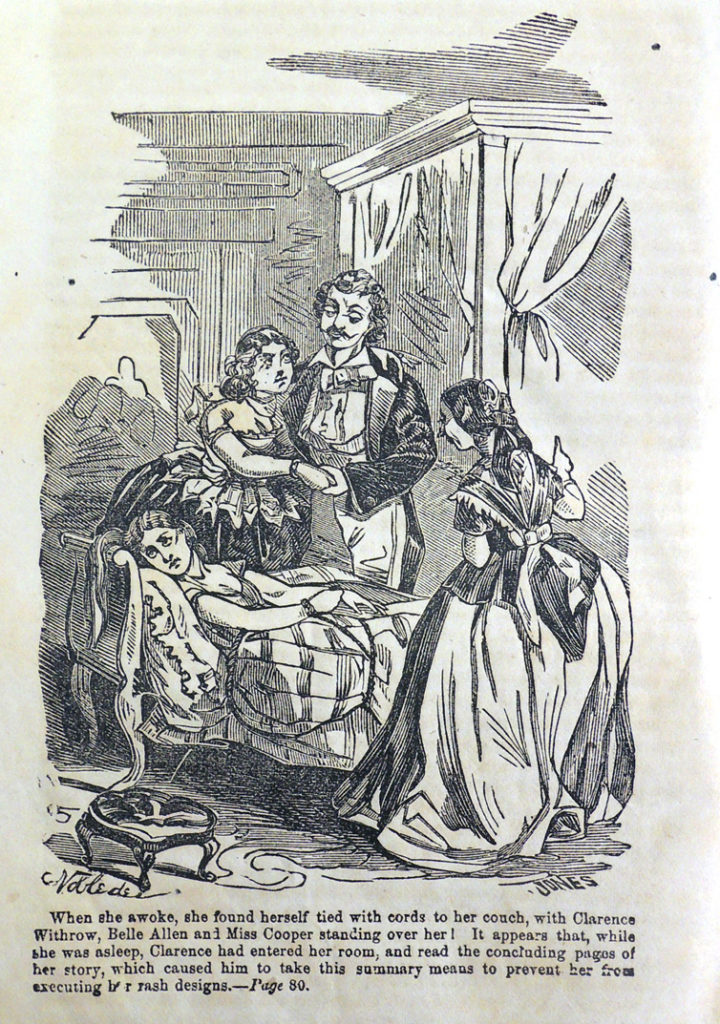 [Alice Galon], Das wilde Weib; oder: Das gebrochene Herz: Eine selbstverfasste Lebensbeschreibung des wilden Weibes, das neulich in Cincinnati ausgestellt war, aber von den Bürgern dieser Stadt den Händen ihrer Verfolger entriffen und in das Irrenhaus in Dayton gebracht wurde (Cincinnati: Verlag von Barclay & Co., No. 6 West 4te Strasse, 1857). "Diese Geschichte des wilden Weibes, die Vorfälle der rührendsten Art enthält, die je geschrieben wurden, wird nun zum ersten Mal dem Publikum angeboten."