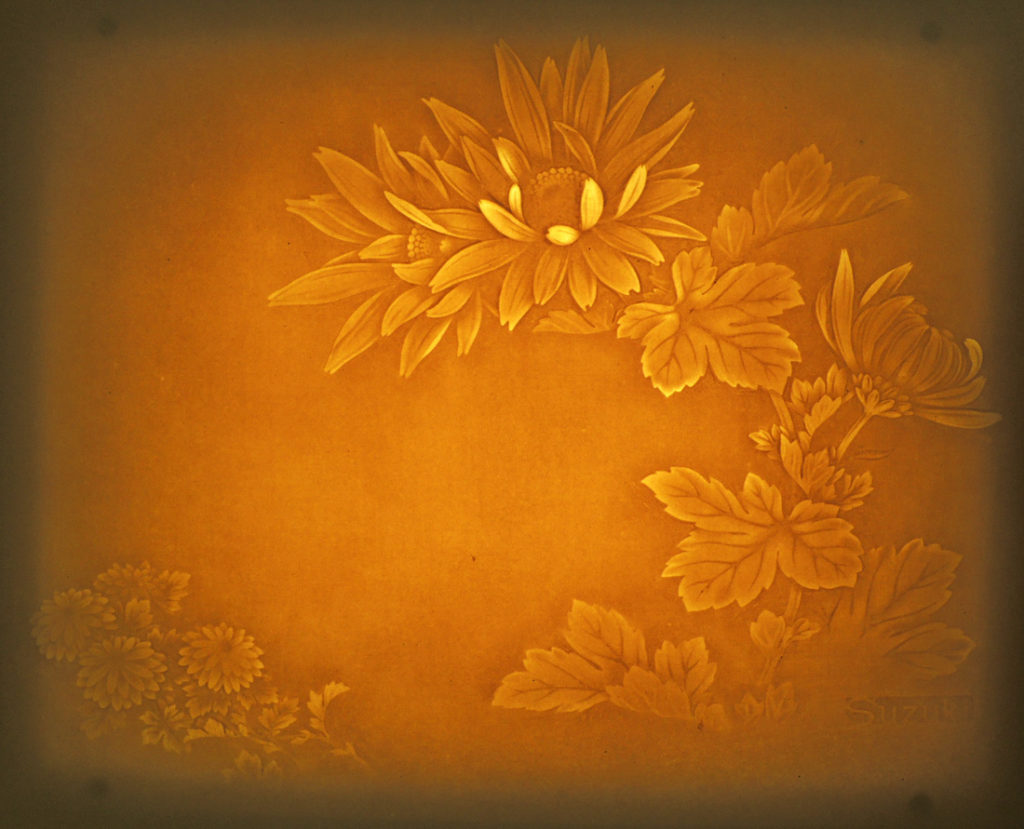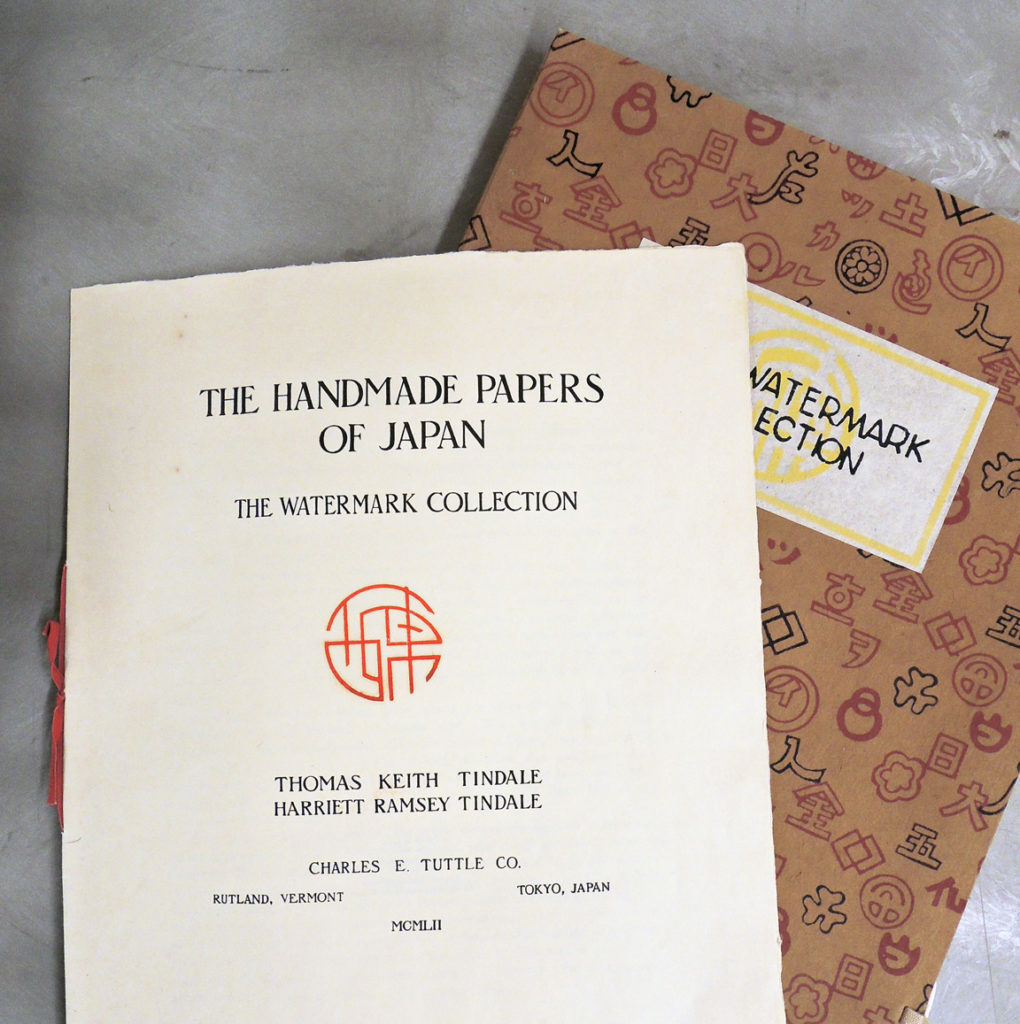 Thomas Keith Tindale and Harriett Ramsey Tindale, The Handmade Papers of Japan; foreword by Dard Hunter (Rutland, Vt.; Tokyo, Japan: Charles E. Tuttle, 1952). Published in an edition of "not more than two hundred and fifty copies."
Portfolio (v. [4]) contains foreword by Haruji Yoshida (director general, Government Printing Agency) and catalog (5 p.), and 20 sheets of colored papers made at the Oji Paper Mill of the Government Printing Agency in Tokyo, each with a pictorial light and shade watermark made by the tesuri-kako-ho (hand-rubbing) method from engravings by Seishiro Suzuki, Yayoji Shiomi, Kinnojo Kawashima and Sadakichi Kataoka.
Gift of Edwin N. Benson, Jr. Class of 1899 and Mrs. Benson in memory of Peter Benson, Class of 1938. Graphic Arts: Reference Collection (GARF) Oversize TS1095.J3 T5q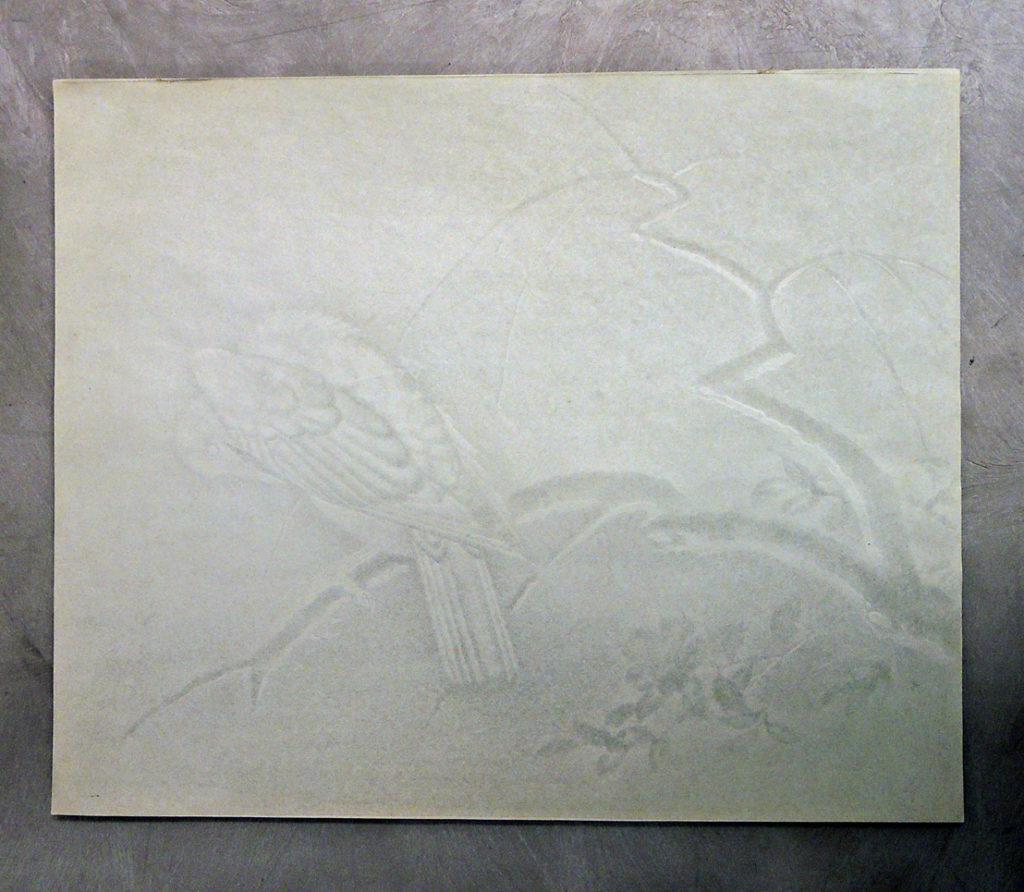 Overhead lighting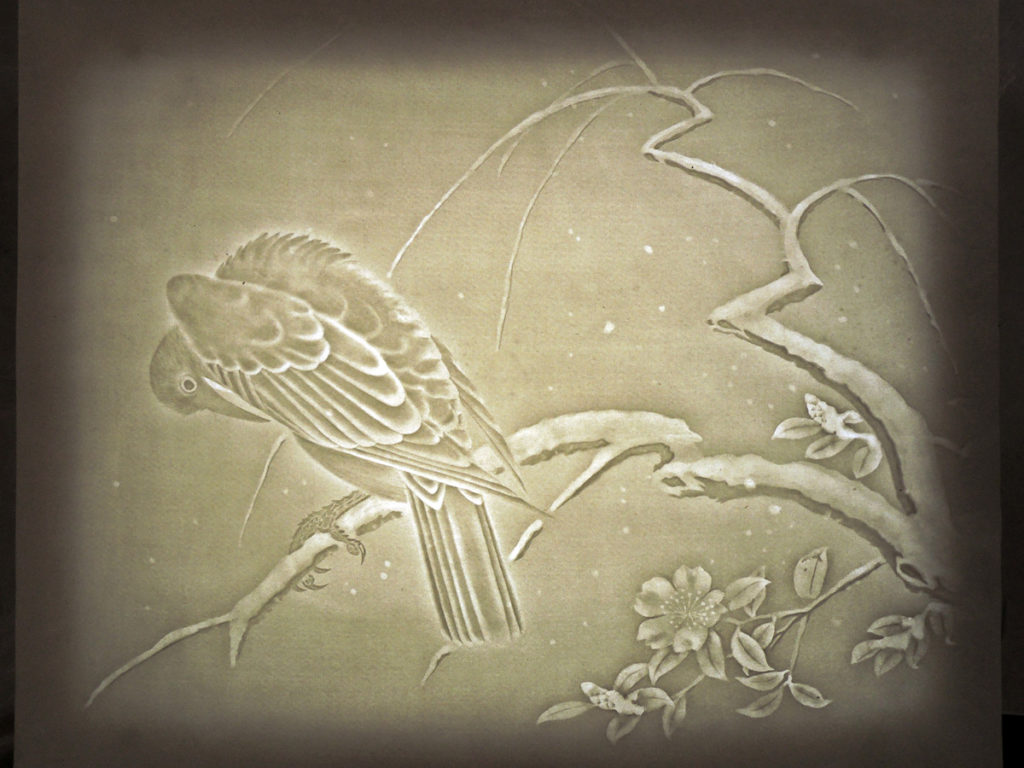 Back lighting
Snow and Crow. Engraving by Kinnojo Kawashima. The watermark is on grey paper and is of a crow resting on a blossoming branch which is covered iwth snow. Note the detail of the bird's claw.