Times of the day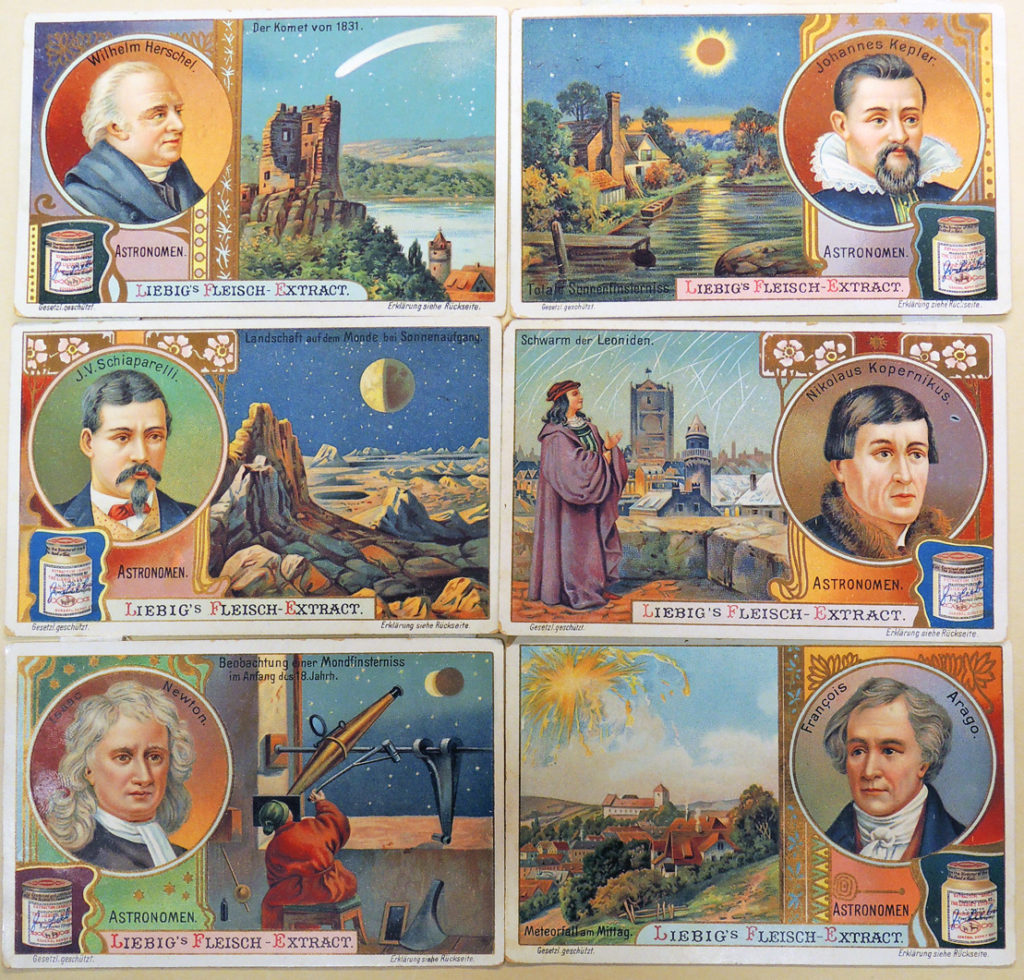 Astronomers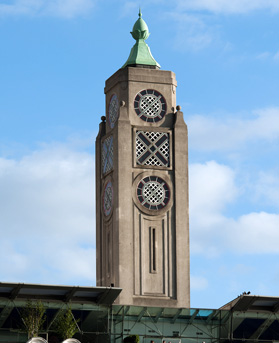 If you have been to the south bank arts complex in London and seen the tower labeled OXO, you were enjoying the Art Deco design of architect Albert Moore, who reconstructed the complex in the late 1920s for the Liebig Extract of Meat Company, manufacturers of Oxo beef stock cubes.
The company was founded and named for the chemist Justus von Liebig (1803-1873) who developed a beef extract in 1847, which was consumed in great quantities throughout Europe.
Almost as popular as Liebig's extract were the chromolithographic trade cards he produced and distributed. From 1872 into the 1970s, the company printed cards featuring every imaginable profession and genre. Collectors number the cards at 11,000 distributed in 14 countries and languages.
Princeton has a small group, not all complete sets but in beautiful condition. Here are a few examples.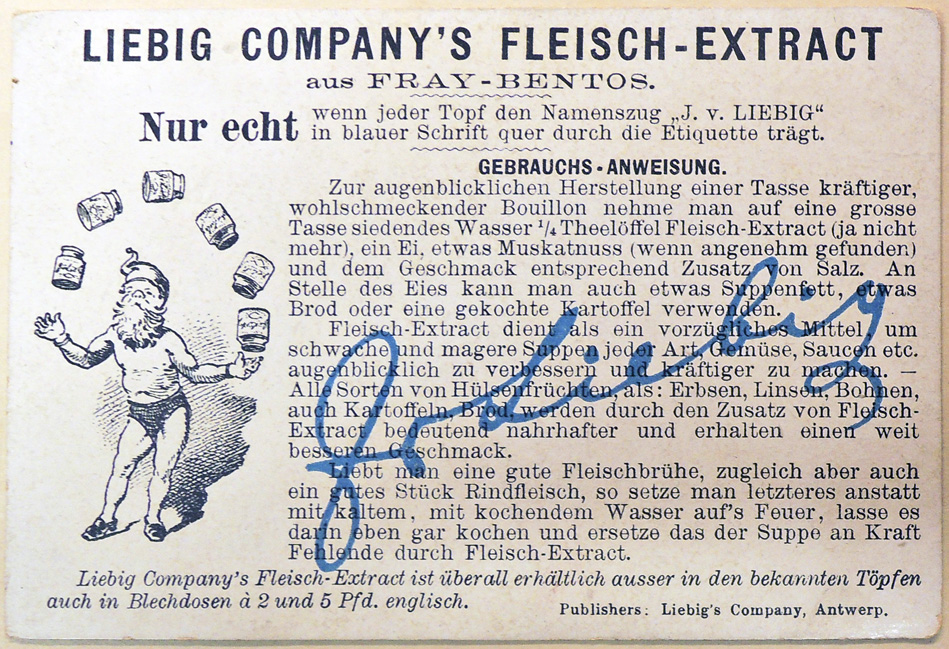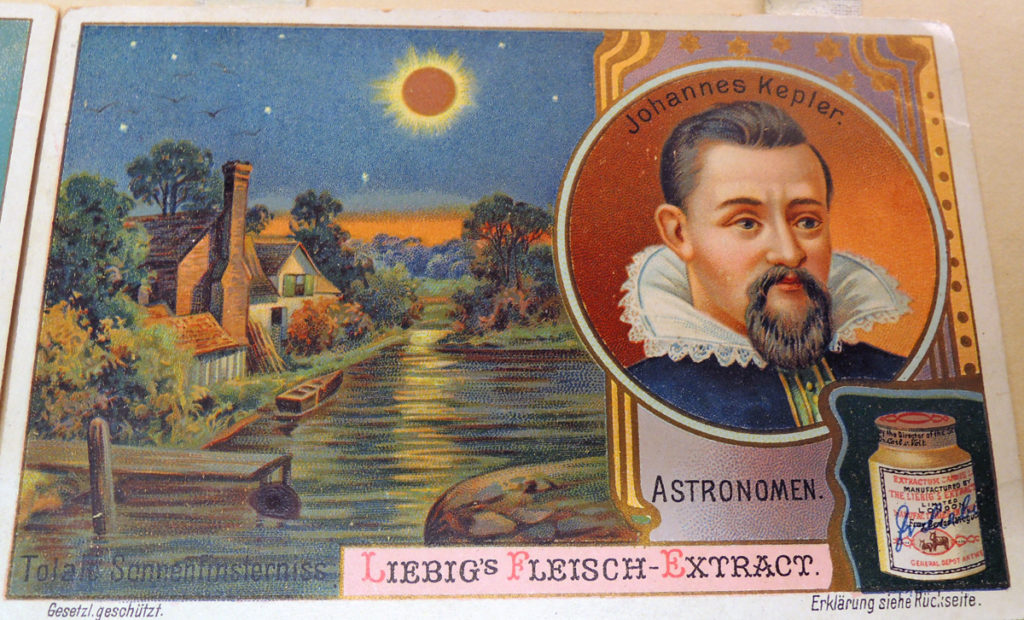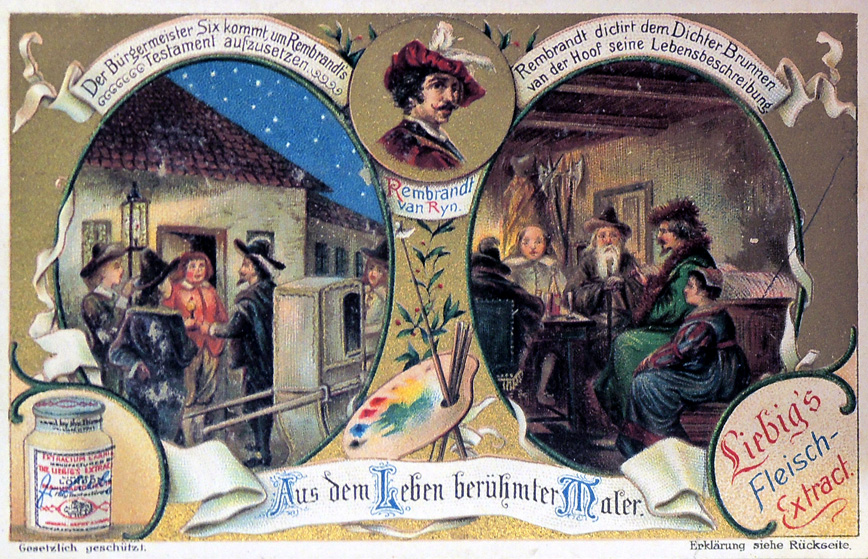 From the Life of a famous painter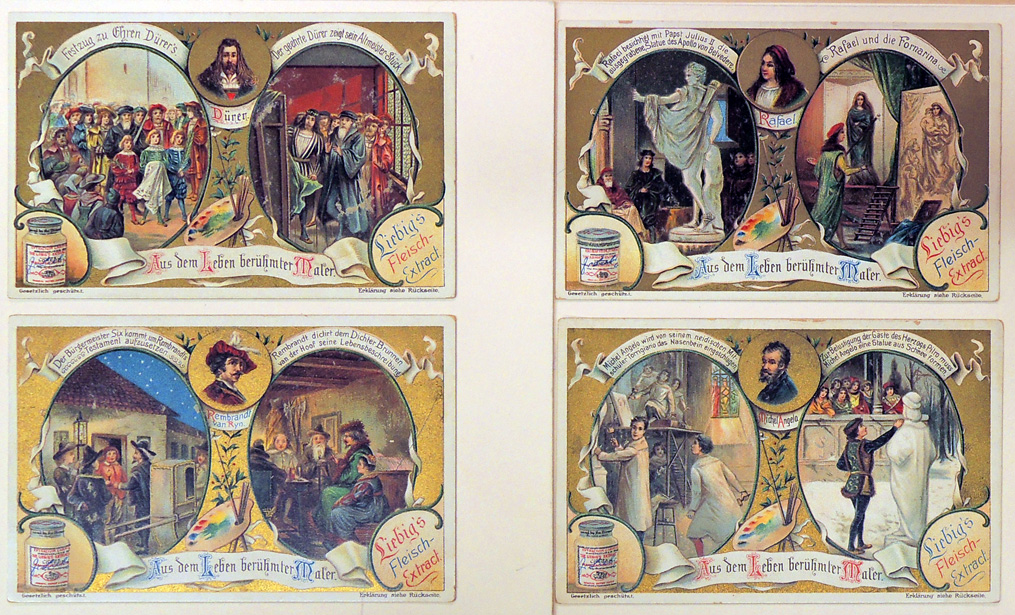 Painters and sculptors


Justus von Liebig, Introduction à l'étude de la chimie (Paris: L. Mathias, 1837). Recap 8306.584.1837
Carlo Paoloni, Justus von Liebig; eine Bibliographie sämtlicher Verőffentlichungen mit biographischen Anmerkunge (Heidelberg: C. Winter, 1968) Z8504.52.P365 1968
Justus von Liebig, Experimental Chemie ([Darmstadt?], 1848). QD43.B75 1848
Justus von Liebig, Liebig's Complete Works on Chemistry (Philadelphia: T.B. Peterson, 1852). QD28.L54 1852