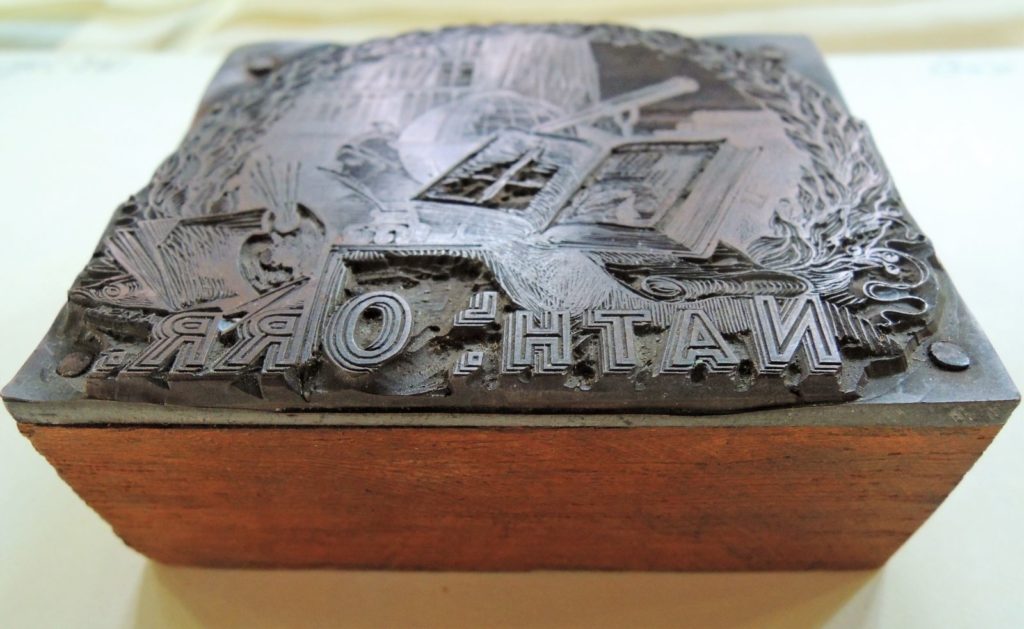 Orr Family Papers, Special and Area Studies Collections, George A. Smathers Libraries, University of Florida, Gainesville, Florida
"If you would like," wrote J. A. Adams, "I can give you constant work on these drawings for 18 or 20 months. I would rather you would come to this city, as it would be more convenient. Please let me know whether you can devote your whole time to them or how many you can do." The offer was made in the summer of 1843 to Nathaniel Orr (1822-1908). Engraver Joseph Alexander Adams (103-1880) and in turn, the artist of the original designs John Gadsby Chapman (1808-1889), were both exceedingly pleased with the young artist's work and thanks to this offer, Orr moved to New York City to work full-time on an Harper and Brother's Illustrated Bible.
In the 1850s, Orr established his own firm and needed a logo. Various drawings survive leading to several wood engravings used in advertising, stationery, and other N. Orr and Company information. Two of his engraved blocks are held in the Orr Family Papers, collected by his daughter and donated to the University of Florida.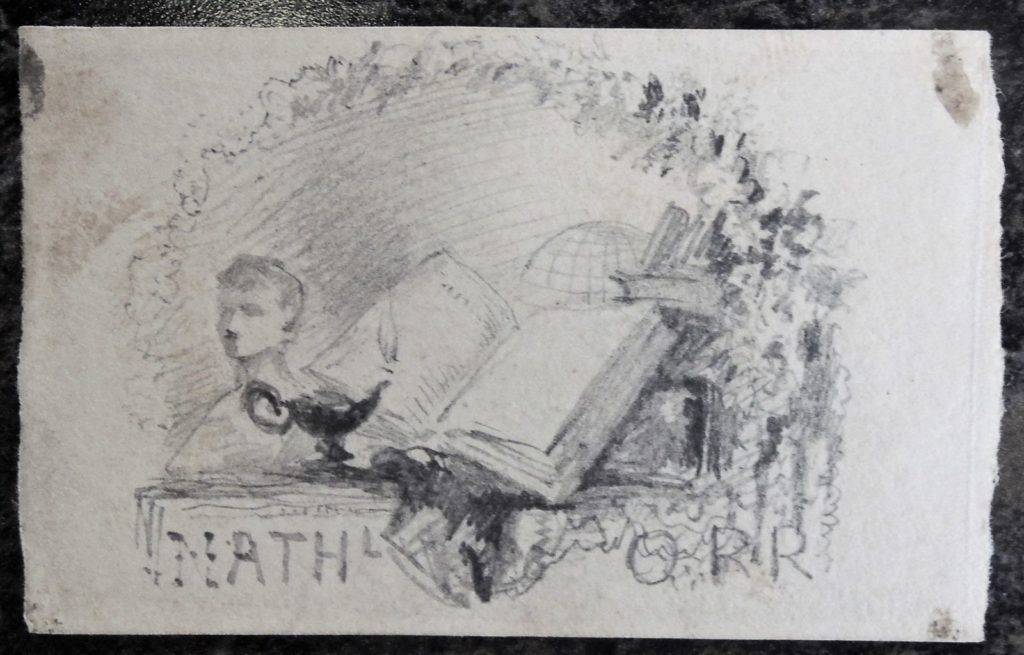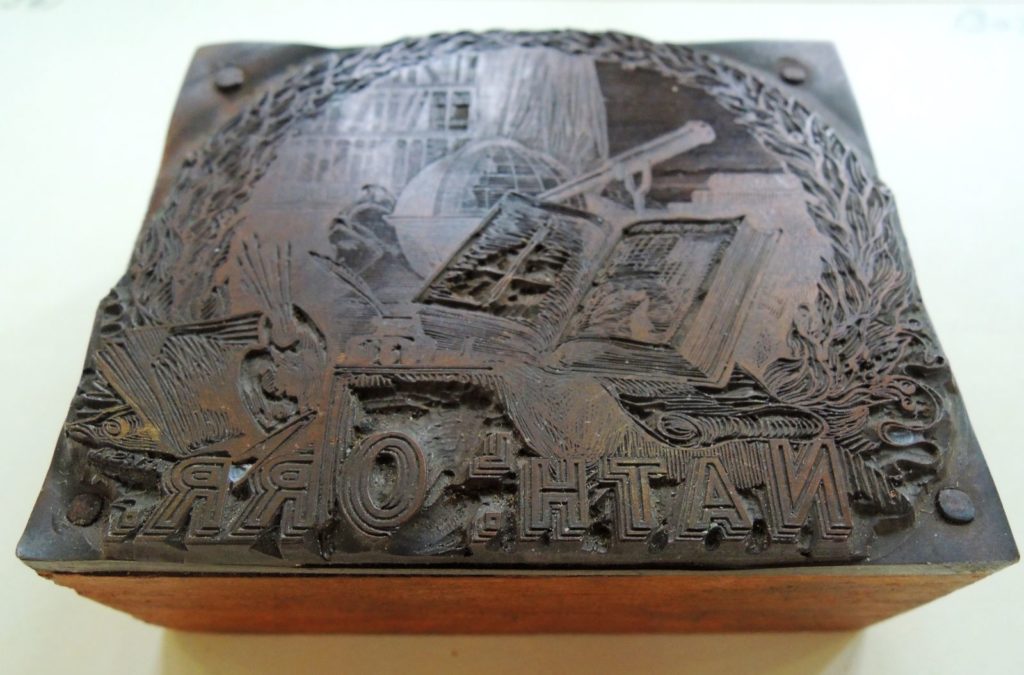 Woodblock seen above, at an angle with raked light and below, straight on from the top.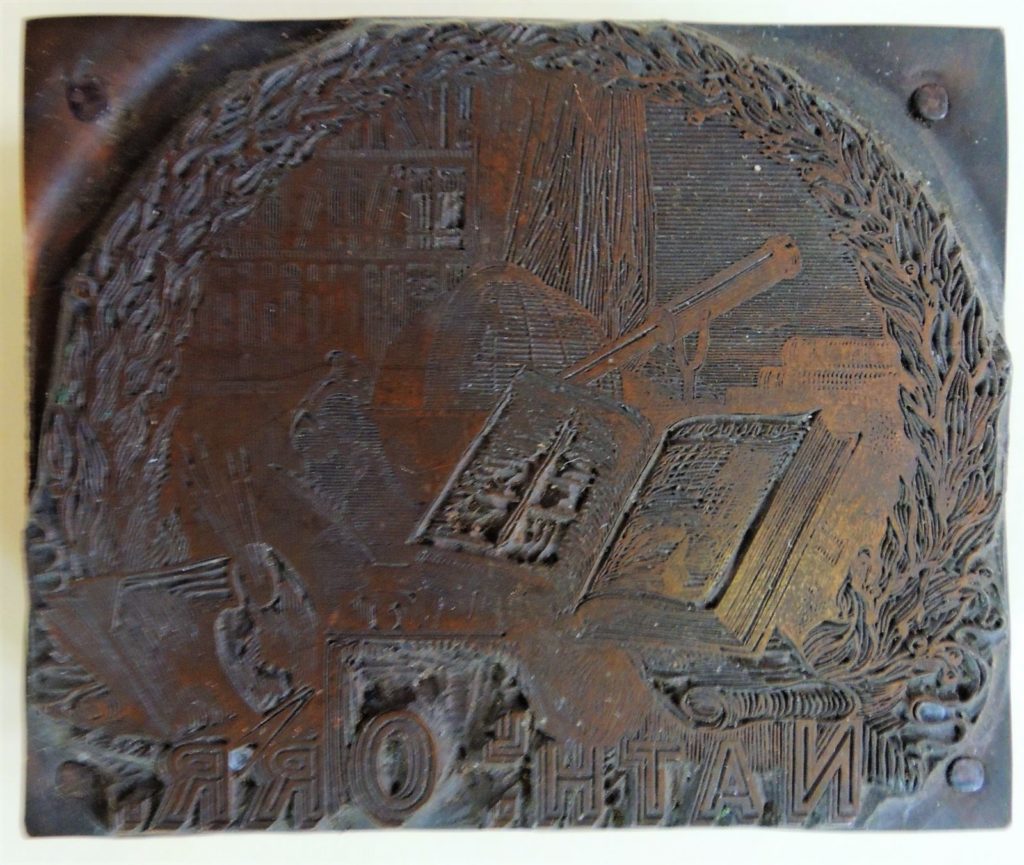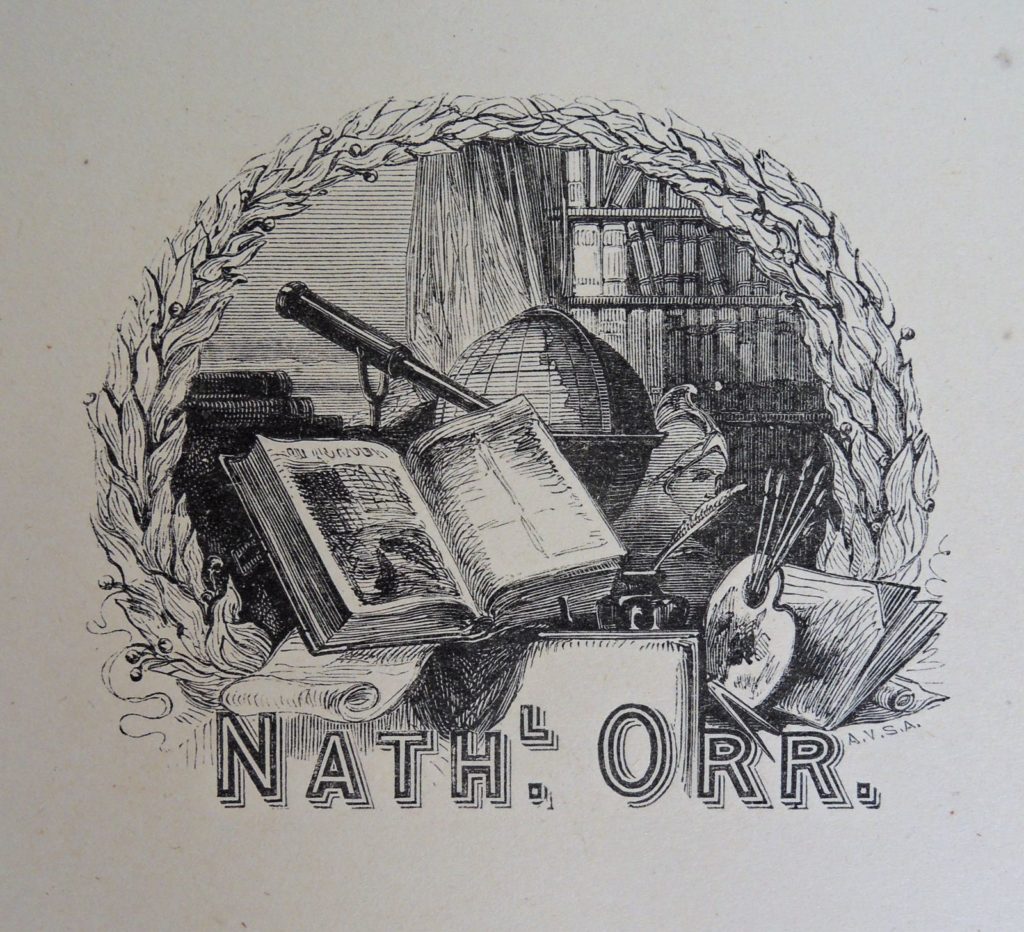 A second version of Nathaniel Orr's company logo can be seen below. If it looks familiar, it was the logo borrowed by Sinclair Hamilton, Class of 1906, and stamped on the cover of his book: Early American Book Illustrators and Wood Engravers 1670-1870 (with the inner text changed to present his own information). It would have been kinder if Hamilton had included an entry on Nathaniel Orr either in his first volume or the supplement.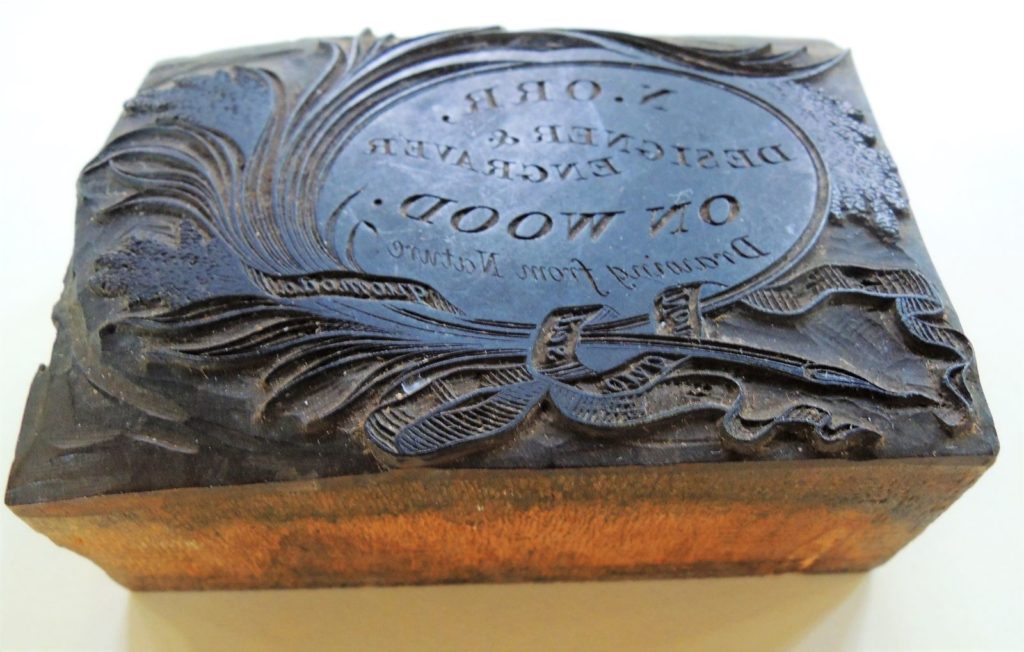 The earliest version of this design was printed in 1843 [seen below], when Nathaniel Orr first moved from Albany to New York City.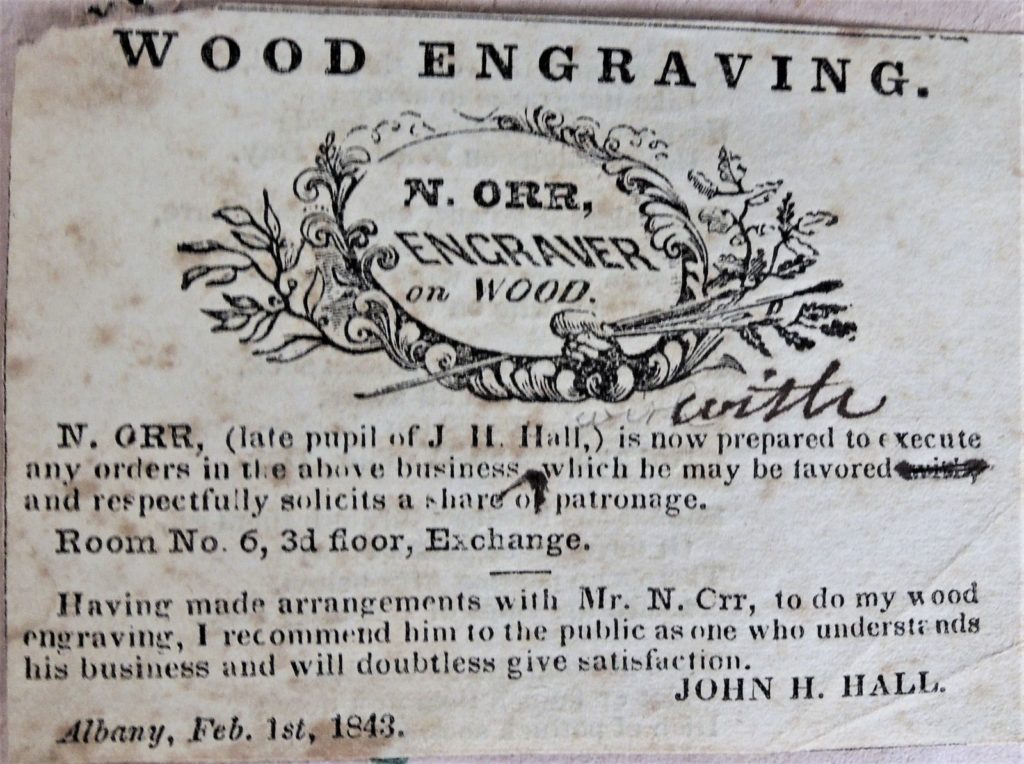 A third design was created for the head of Orr's stationery near the end of his career. After several tries, seen below, the final design was printed.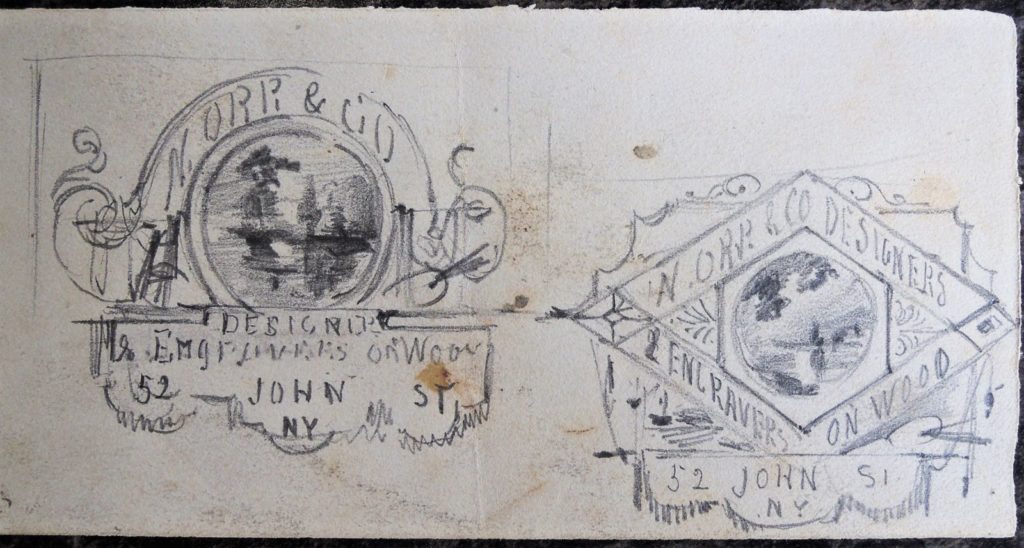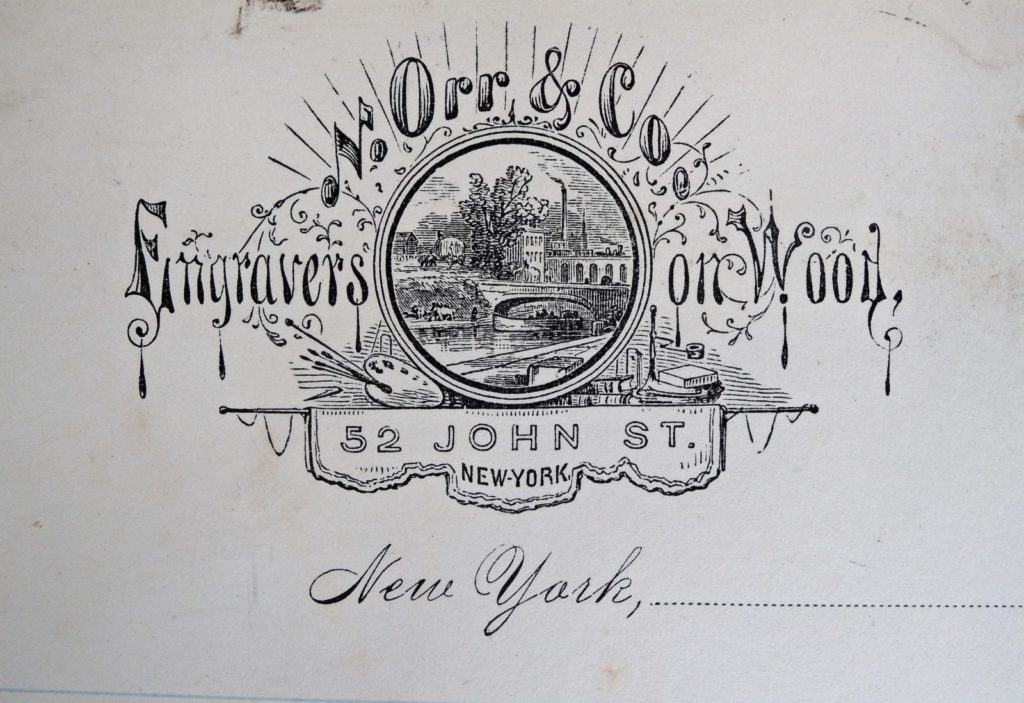 Orr Family Papers, Special and Area Studies Collections, George A. Smathers Libraries, University of Florida, Gainesville, Florida