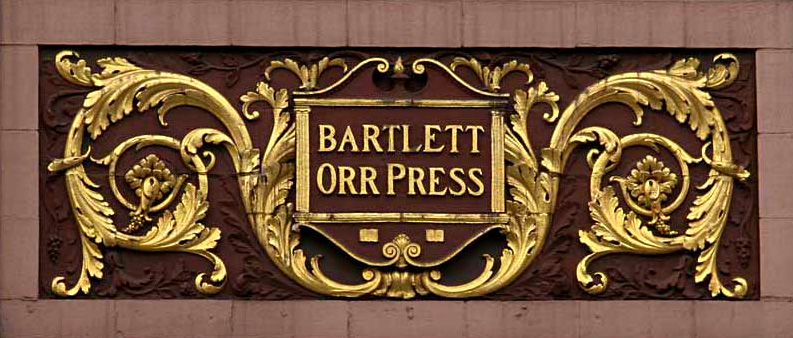 The next time you are running to Penn Station on your way back to Princeton, look up.
On August 8, 1915, The New-York Tribune announced plans "To erect printing crafts building: Plans provide for a 21 story structure costing $2,500,000 site at 34th Street and Eighth Avenue much space already has been leased from the plans by big concerns as the proposed printing crafts building will look."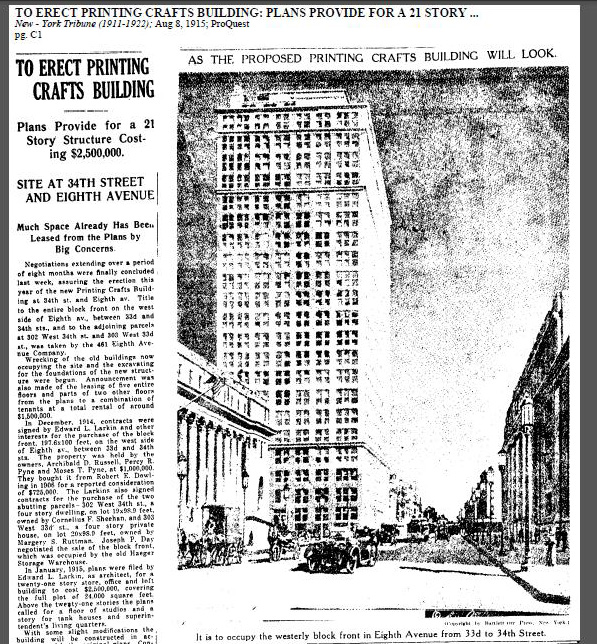 One of the first to rent space and move into the building was Louis H. Orr (1857-1916), director of the Bartlet Orr Press and son of the wood engraver John William Orr (1815-1887). Louis Orr grew up surrounded by members of the printing trade. As the new building was being conceived and designed, Orr suggested including printers' marks on the façade in honor of the many presses that had come before. His own firm's design was, of course, included.
Around the same time, the Bartlet Orr Press published a brochure giving a little history of printers' marks, which was collected by Elmer Adler when he opened his own press Pynson Printers. Happily, Adler's copy made its way into the Graphic Arts Collection at Princeton University Library.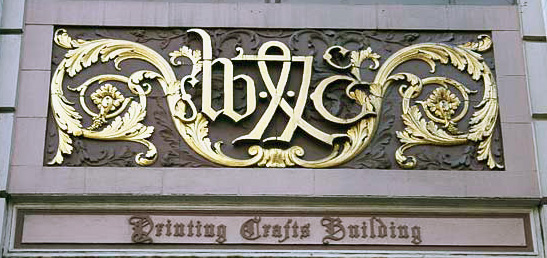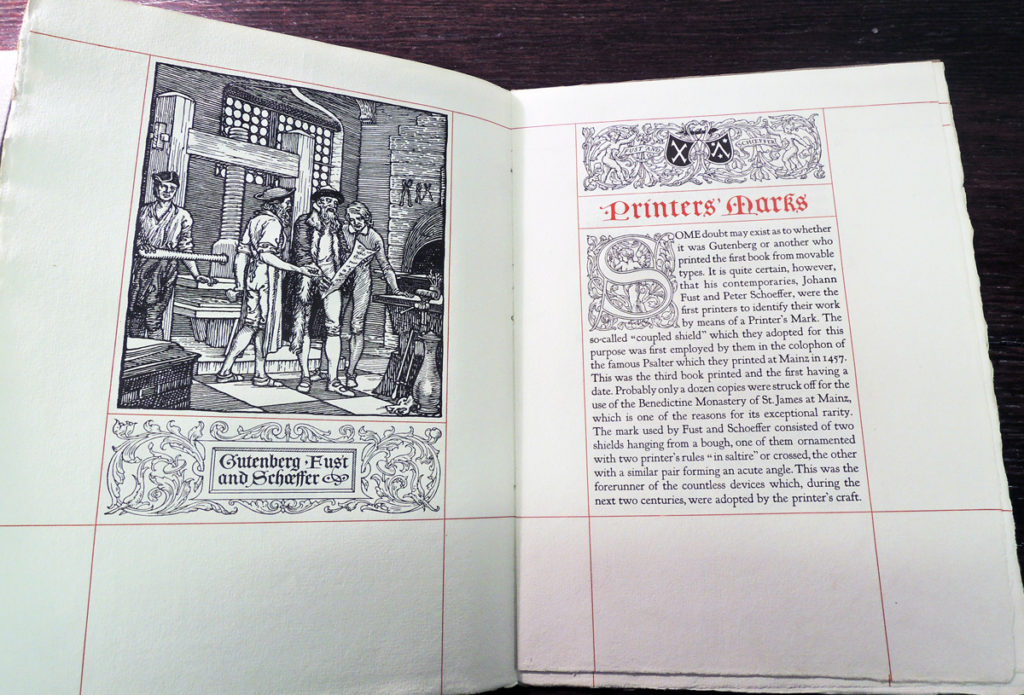 Horace Townsend (1859-1922), Printers marks: being a brief consideration of some marks used by printers in the XV century with special reference to a XX century mark (New York: Bartlett Orr Press, 1913). From the library of Elmer Adler (1884-1962). Graphic Arts Collection (GA) Oversize 2009-0109Q