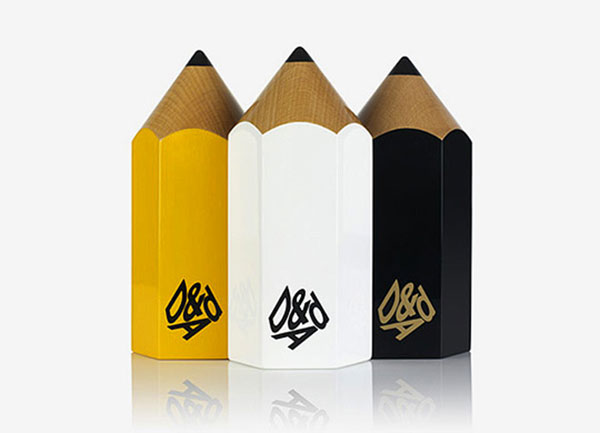 Last fall, six postage stamps were issued by the Royal Mail in Great Britain to mark the centenary of Agatha Christie's first crime novel The Mysterious Affair at Styles. They also marked the 40th anniversary of her death. http://www.royalmail.com/agathachristiestamps

Last week, the stamps were awarded a distinguished Yellow Pencil from the D&AD in a London ceremony. https://www.dandad.org/en/d-ad-awards/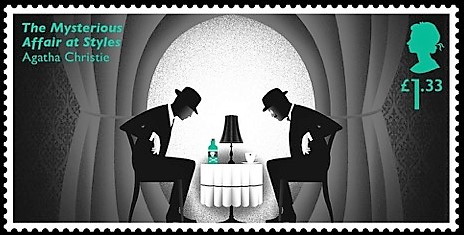 The winning agency, Studio Sutherl&, were challenged to design a stamp equal to Christie's mystery career and so art director Jim Sutherland and illustrator Neil Webb created stamps with hidden secrets in the form of microtext, UV ink, and thermochromic ink. Using a magnifying glass or UV light or body heat, these clues are revealed to help answer each book's mystery.
The Special Stamps depict key scenes and principal characters from six iconic novels:
Murder on the Orient Express; The Mysterious Affair at Styles; The Body in the Library; And Then There Were None; The Murder of Roger Ackroyd; and A Murder is Announced.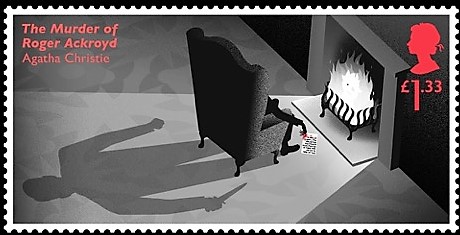 Studio Sutherl& was the most awarded design agency this year, winning eight Pencils overall, including two Yellow, one for its work creating limited edition Agatha Christie stamps for Royal Mail and another for its work with the book Somos Brasil. http://studio-sutherland.co.uk/
Agatha Christie (1890-1976), Curtain & The mysterious affair at Styles (New York: Dodd, Mead, c1975). Firestone PR6005.H66 xC8 1975