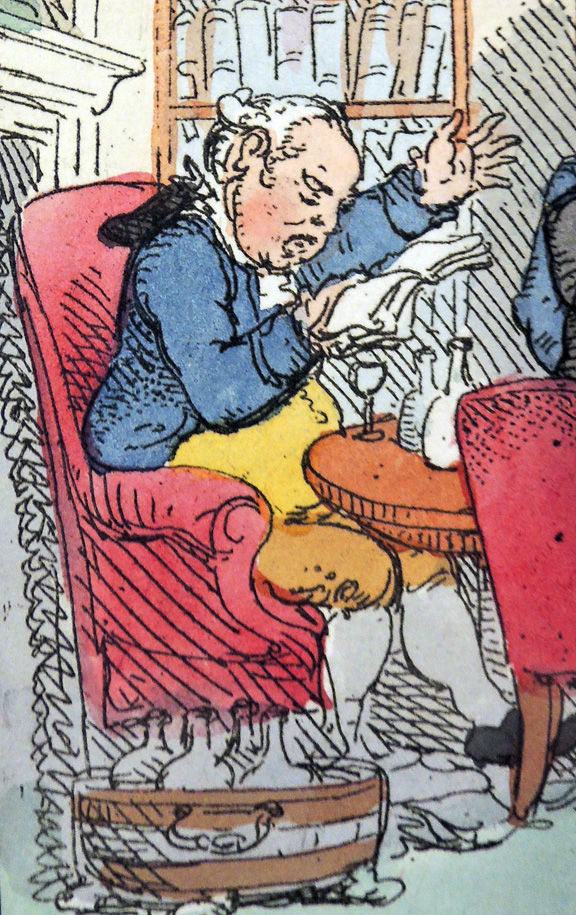 Fabricious's Description of the Poets. Vide:Gil Blas—"People think that we often dine with Democritus and there they are mistaken. There is not one of my fraternity, not even excepting the makers of Almanacs, who is not welcome to some good table. As for my own part, there are two families where I am received with pleasure. I have two covers laid for me every day, one at the house of a fat director of the farms, to whom I have dedicated a romance, and the other at the house of a rich citizen, who has the disease of being thought to entertain wits every day at his table; luckily he is not very delicate in his choice, and the city furnishes him with great plenty." Print by Thomas Rowlandson, text from: Alain René Le Sage, The History and Adventures of Gil Blas of Santillane (London, 1716).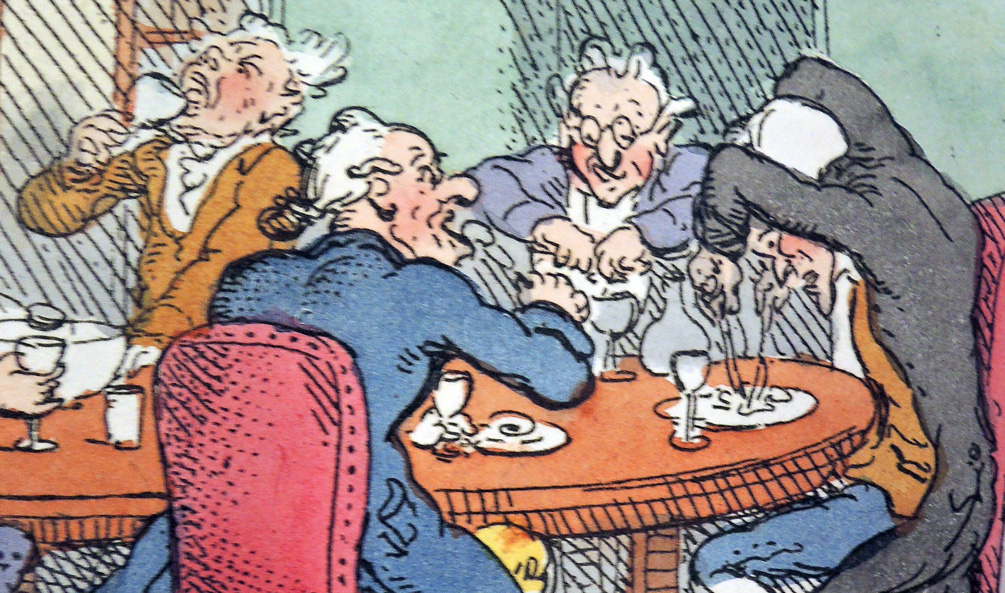 The Miseries of Human Life, written in 1806 by James Beresford, a Fellow at Merton College, Oxford, had extraordinary success and became a minor classic in the satirical literature of the day. Dozens of editions were published and printmakers rushed to illustrate their own versions of life's miseries.
Thomas Rowlandson (1756/57–1827) began drawing scenes based on Beresford's book as soon as it was published and after two years, the luxury print dealer Rudolph Ackermann selected fifty Miseries in hand colored etchings for a new edition of the Beresford work. Fabricious's Description of the Poets (1807) is one of Rowlandson's interpretations of the miseries of social life.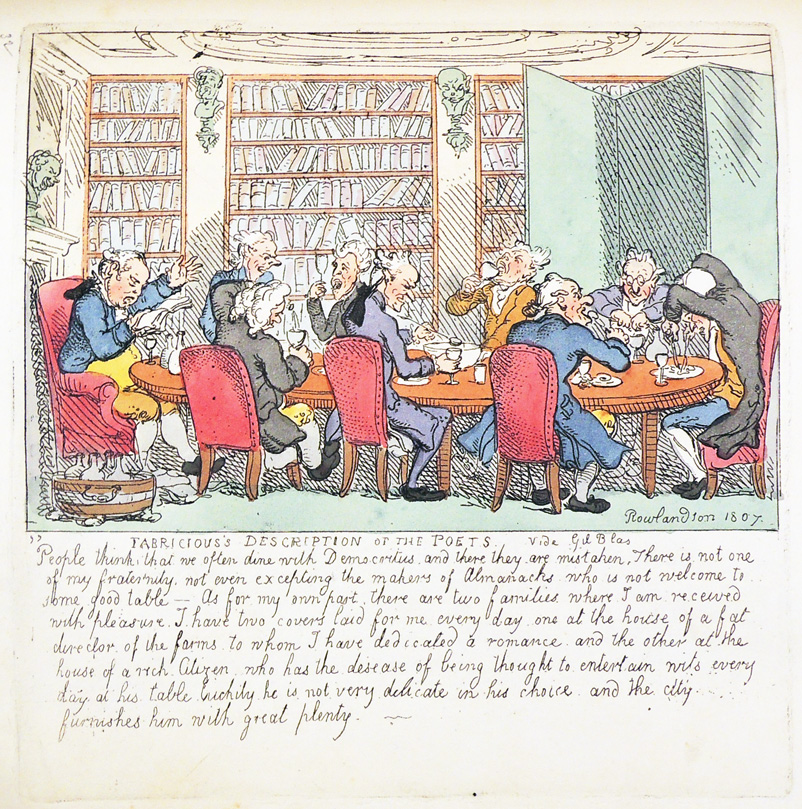 Thomas Rowlandson, Miseries of Human Life. Fifty etchings after James Beresford's book of the same title. London: R. Ackermann, 1808.
The exhibition The Miseries of Human Life and other Amusements: Drawings by Thomas Rowlandson opens at the Princeton University Art Museum July 1, 2017.