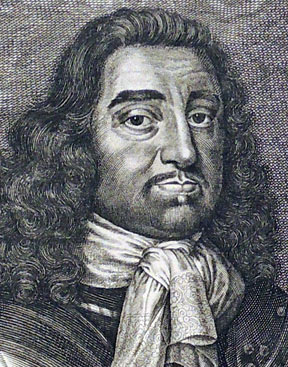 Robert Sheppard (active 1730-1740) after David Loggan (1635-1700?), The Most Illustrious and Noble Prince George, Duke of Albemarle, 1735. Engraving. Graphic Arts Collection GA 2005.01636
The Graphic Arts Collection holds this three-quarter length portrait of George Monck, 1st Duke of Albemarle, (1608–1670) dressed as an English soldier. Monck was the leading figure in effecting the Restoration of the Monarchy to King Charles II in 1660.
This is a plate from Mechell's edition of Paul de Rapin-Thoyras, The History of England. 1735 ((Ex) Oversize 1426.749.11f). Sheppard did most of the portraits in History of England, as well as a portait of Edward Kidder (frontispiece of his Receipts, 1740), and three plates in a series of six Battles of Alexander, after Le Brun.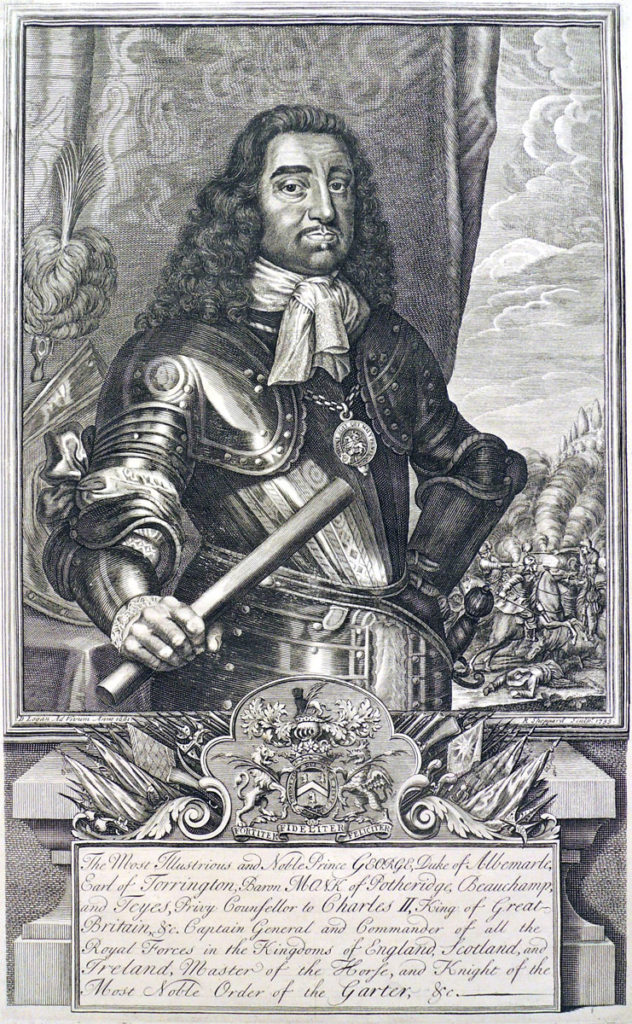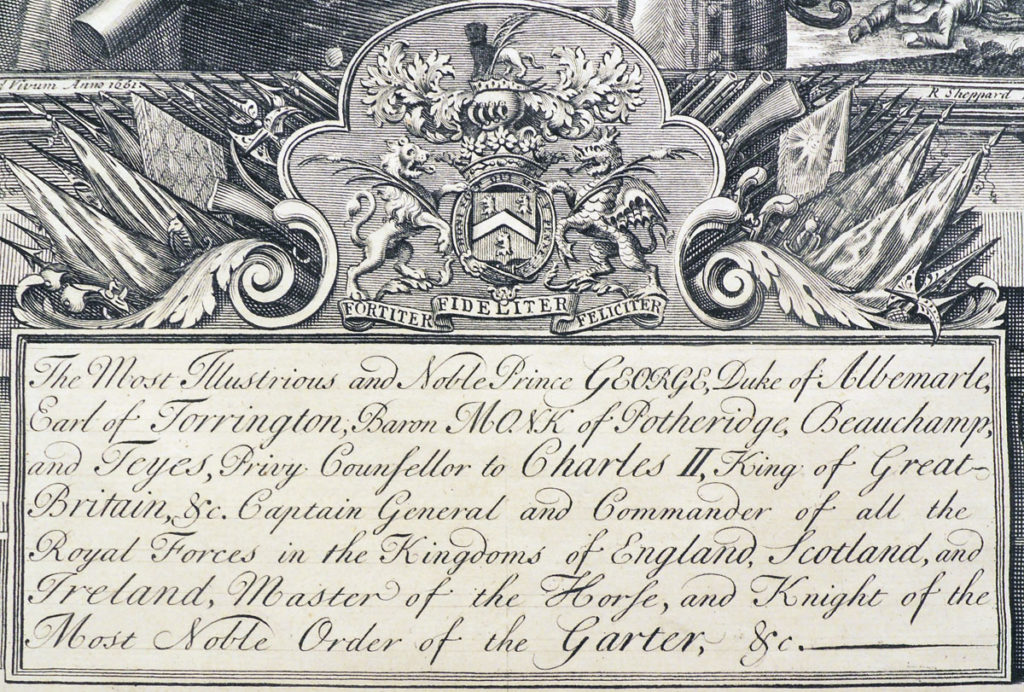 See also Thomas Gumble (died 1676), La vie du general Monk duc d'Albemarle, &c., le restaurateur de Sa Majesté britannique, Charles Second / traduit de l'anglois de Thomas Gumble …(Londres: Chez Robert Scot, 1672). Rare Books Off-Site Storage 1444.649.42.11
A Speech made to the Lord General Monck, at Clotheworkers hall in London the 13. of March, 1659 [60] … ([London, 1660]). Broadside, in two columns. Rare Books: South East (RB) RHT Oversize 17th-756