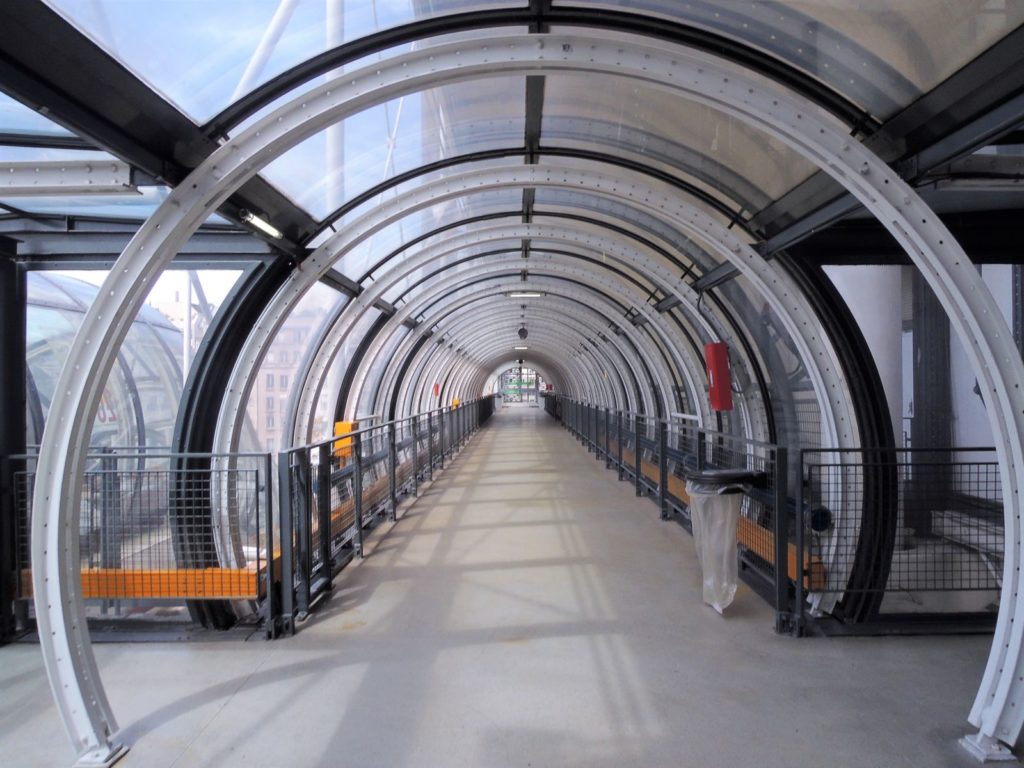 There is nothing so wonderful as having a museum to yourself.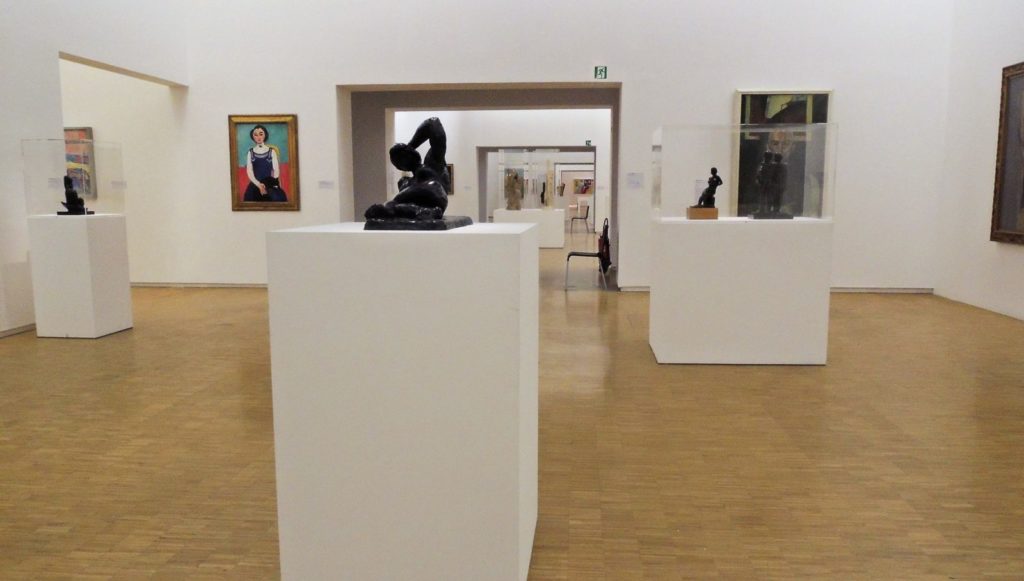 Colleagues in the Kandinsky Library at the Georges Pompidou Center, also known as the Musée National d'Art Moderne (MNAM), not only welcomed a few visitors by pulling treasures from their vaults but also led a tour of the stunning, newly hung galleries of the museum's permanent collection.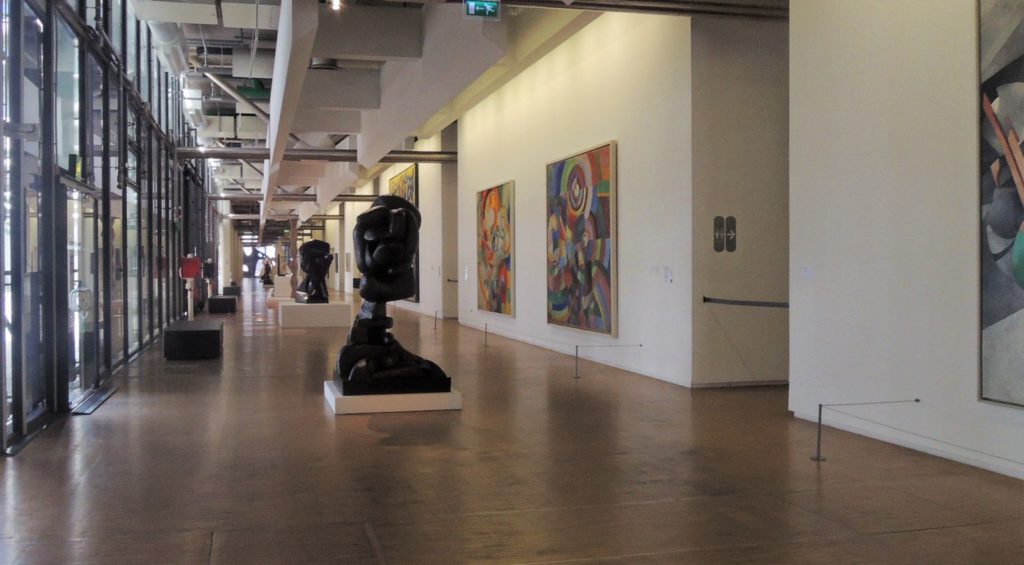 One feature of the museum's new interpretation of their collection are the works on paper interspersed throughout, this year highlighting the relationship between art and music in the 1900s.
Paintings, books, sound, and documents are intertwined in cases and on the wall, such as the work of Arnold Schönberg (1874-1951), who was both a painter and a composer, and that of painter and philosopher Wassily Kandinsky (1866-1944).
Their books are seen side by side, with the proofs marked up by Schönberg.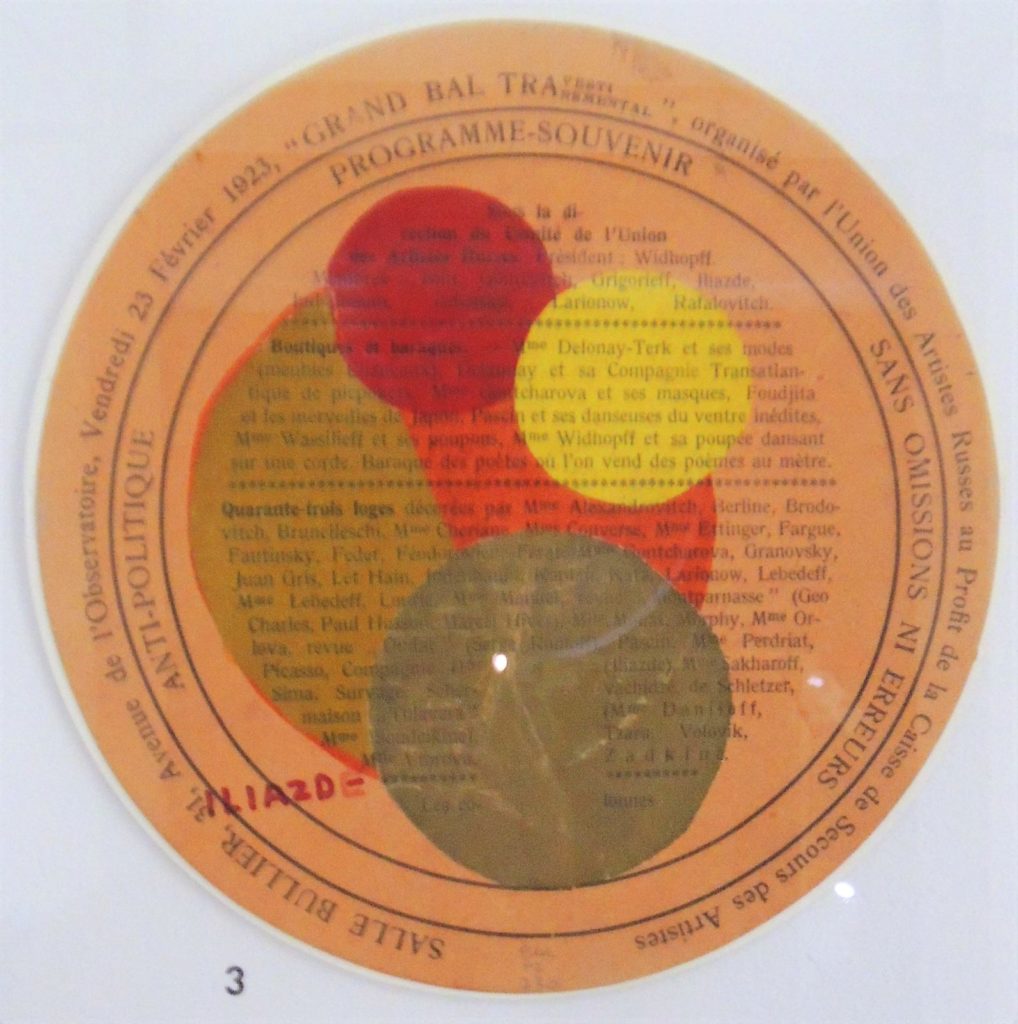 Another section explores the many artists' balls held regularly in Paris, including invitations, posters, paintings, photographs, and this pochoir program from one evening's entertainment.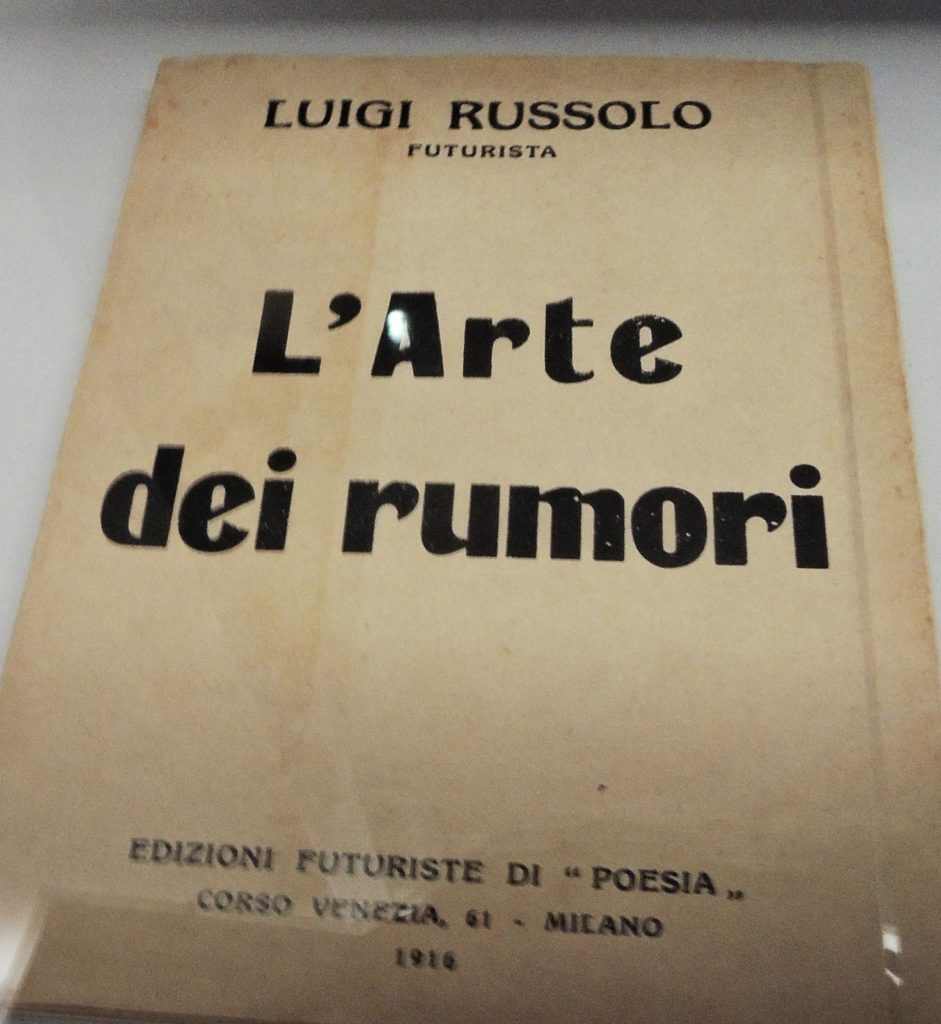 In another corner is Luigi Russolo's Futurist manifesto The Art of Noises, written in a 1913 letter to Francesco Balilla Pratella and published in 1916. Russolo argues that we have become accustomed to urban industrial sounds and so, they should be incorporated into our music. The museum presents both the visual and the audio documents of the movement. See an English translation here: http://www.artype.de/Sammlung/pdf/russolo_noise.pdf

Luigi Russolo, L'arte dei rumori (Milan: Edizioni futuriste di Poesia, 1916). Marquand Library (SAX): Rare Books ML3877 .R87 1916