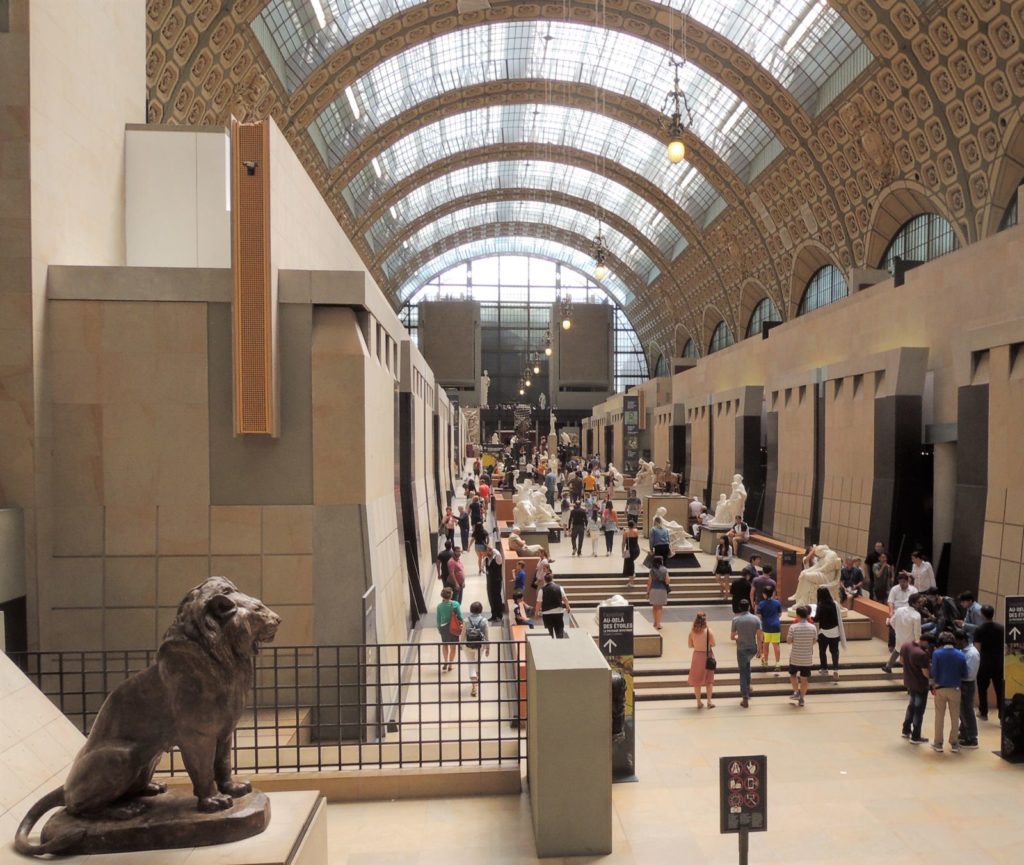 The collection of the Musée d'Orsay on Rue de la Légion d'Honneur focuses on arts from the second half of the 19th century. François Mitterrand inaugurated the new museum in December of 1986 but the archive and the library were created before the museum opened to the public. Extensive resources are freely accessible to researchers working on the period working between 1848 and 1914.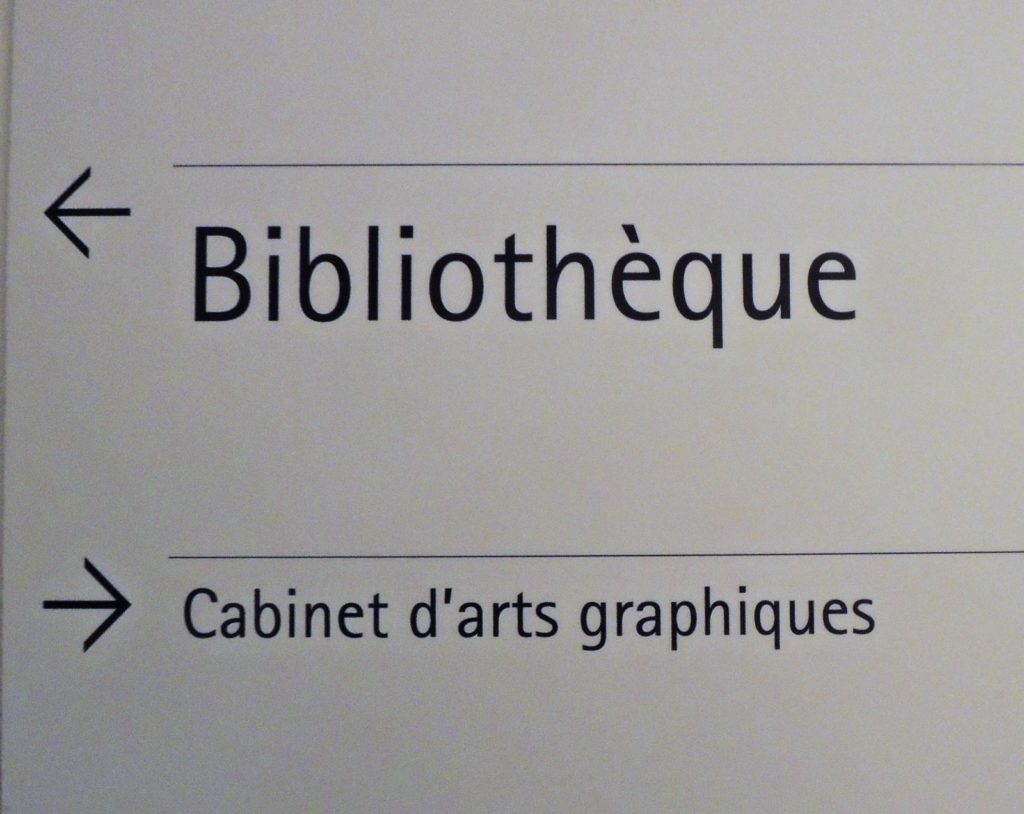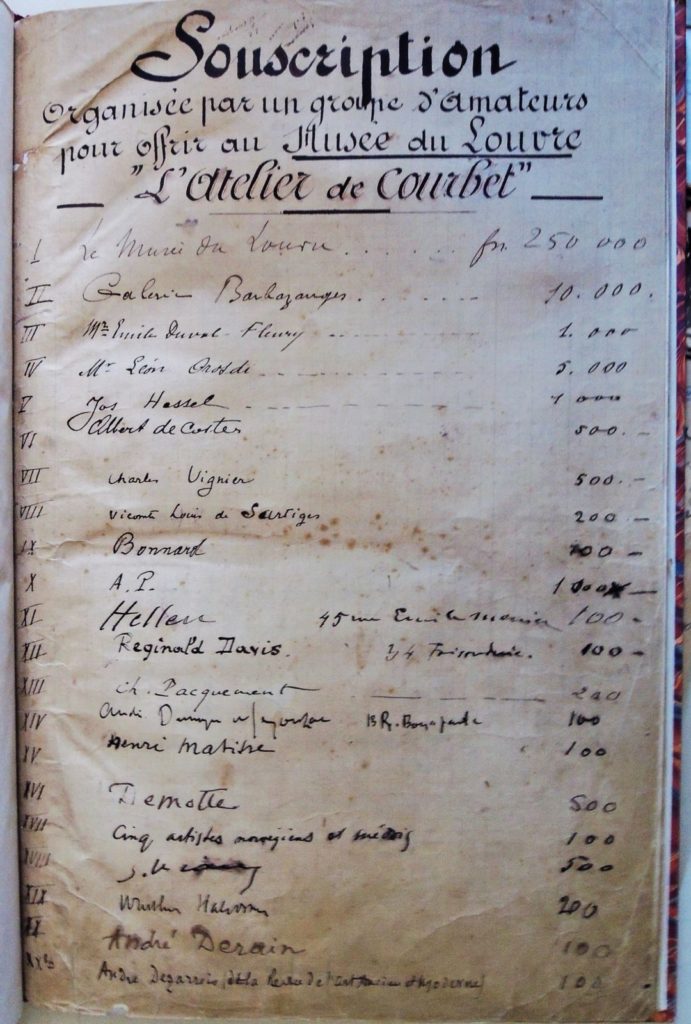 One of the highlights in the Cabinet d'arts graphiques is the record of the kickstarter-type campaign to acquire Gustave Courbet's enormous painting The Artist's Studio, one of his most mysterious composition.
"It's the whole world coming to me to be painted," he declared. "On the right, all the shareholders, by that I mean friends, fellow workers, art lovers. On the left is the other world of everyday life, the masses, wretchedness, poverty, wealth, the exploited and the exploiters, people who make a living from death."
Many patrons, artists, writers, and other friends contributed funds and recorded their own name on the subscription list (seen to the left). Happily the campaign was successful.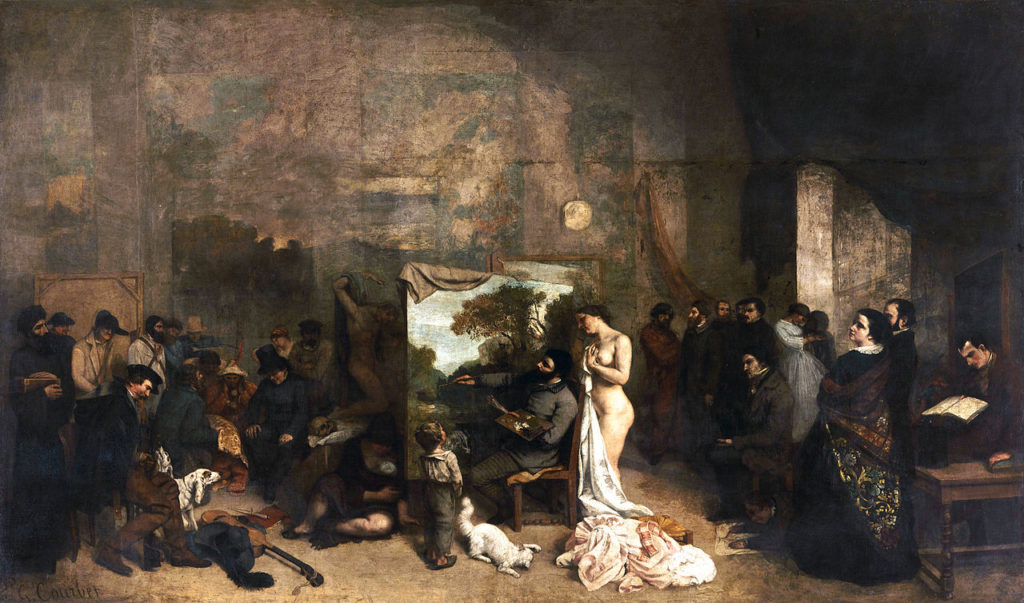 Gustave Courbet (1819-1877), The Artist's Studio, a real allegory summing up seven years of my artistic and moral life, between 1854 and 1855. Oil on canvas. Paris, musée d'Orsay© RMN-Grand Palais (Musée d'Orsay)
It was good to see the rooms in the museum before the curators, registrars, archivists, and others move down the block in approximately two years to a beautiful townhouse along the Seine.