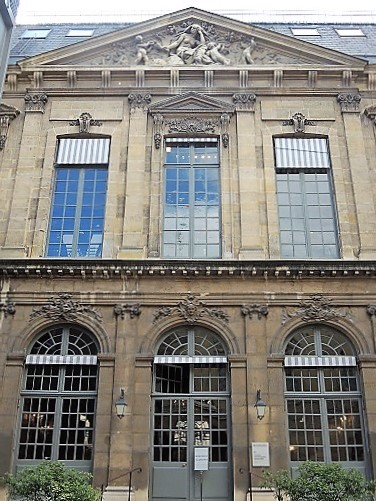 The only original facade remaining at the Site Richelieu de la Bibliothèque nationale de France (BnF). Below are personifications of two departments, manuscripts on the left and prints & drawings on the right.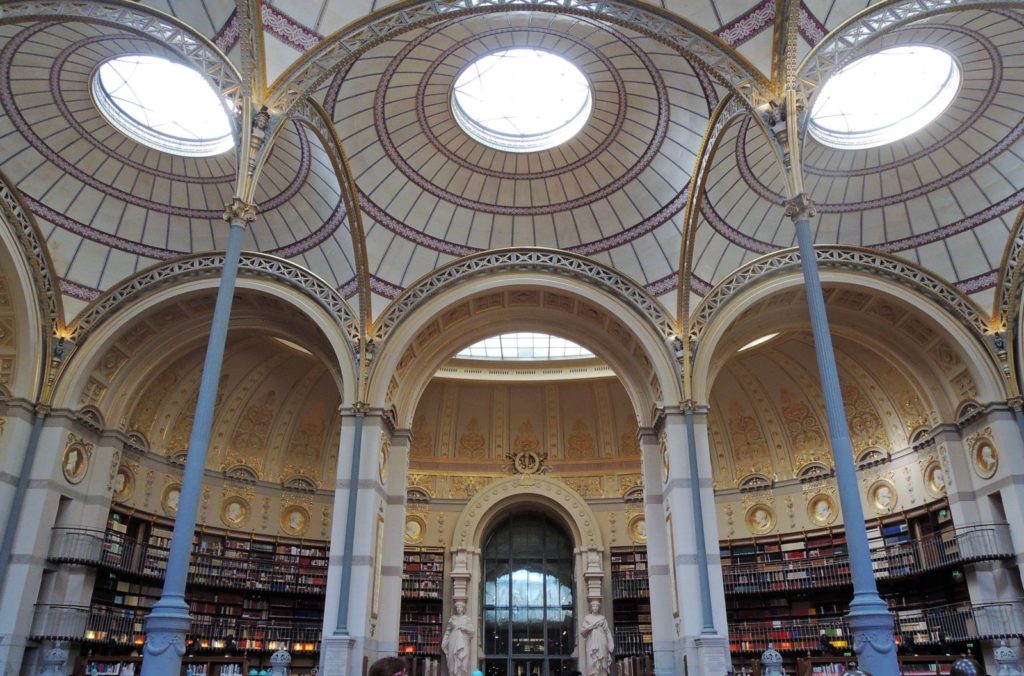 This morning a small group visited the Library of the Institut national d'histoire de l'art (INHA), at 58 rue de Richelieu, where INHA offers its services and its collections in the Labrouste Reading Room within the BnF Richelieu. Built for the national library by the architect Henri Labrouste between 1860 and 1866, these prestigious spaces have been under renovation since 2011 and only reopened at the end of 2016. Note the use of delicate cast iron columns and enormous windows to provide natural light, as Labrouste would not allow gas light in the room.
Created in 2001, the INHA revived the project of the fashion designer and patron Jacques Doucet (1853-1929) who, by founding the Library of Art and Archaeology in Paris in 1908, dreamed of building an institute dedicated to resources and to research. The INHA is responsible for developing academic activity and contributing to international academic cooperation in the fields of art history and heritage.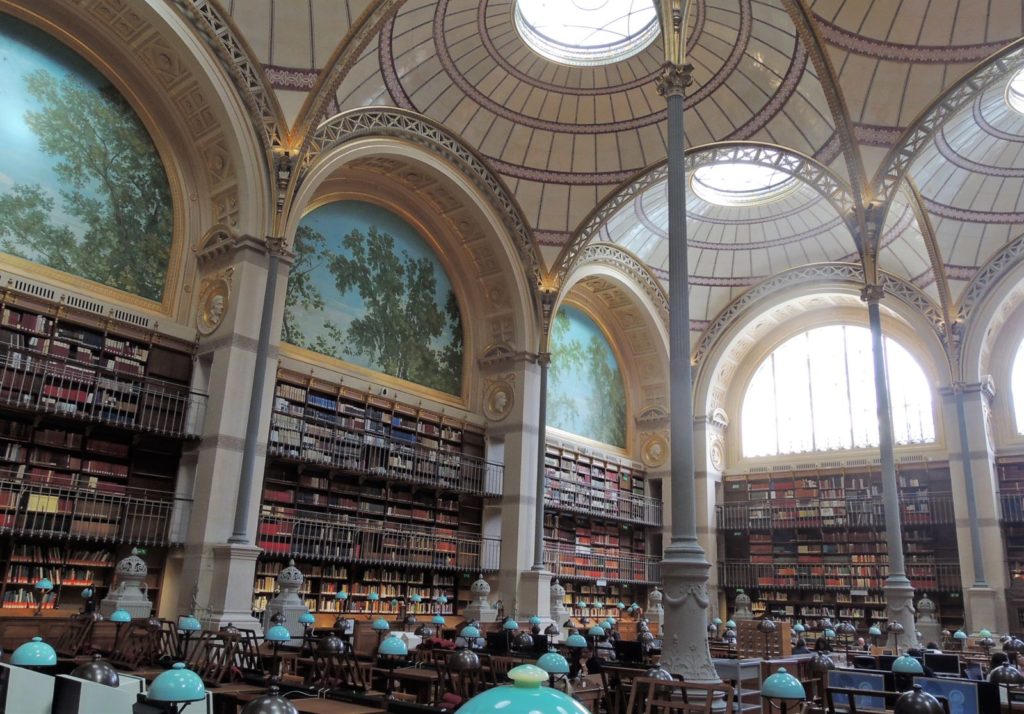 INHA now includes collections of the Bibliothèque centrale des musées nationaux and a selection of the print collections from the École nationale supérieure des Beaux-Arts, totaling more than 1,800,000 documents, 230,000 open-access books, and the compacity to welcome up to 411 readers. The library of the École nationale des Chartes and the special collections of the Bibliothèque nationale de France remain on site. The INHA also works in collaboration with Parisian establishments such as the Bibliothèque nationale de France, the Louvre, the Musée d'Orsay, the Musée des Arts décoratifs and the École du Louvre.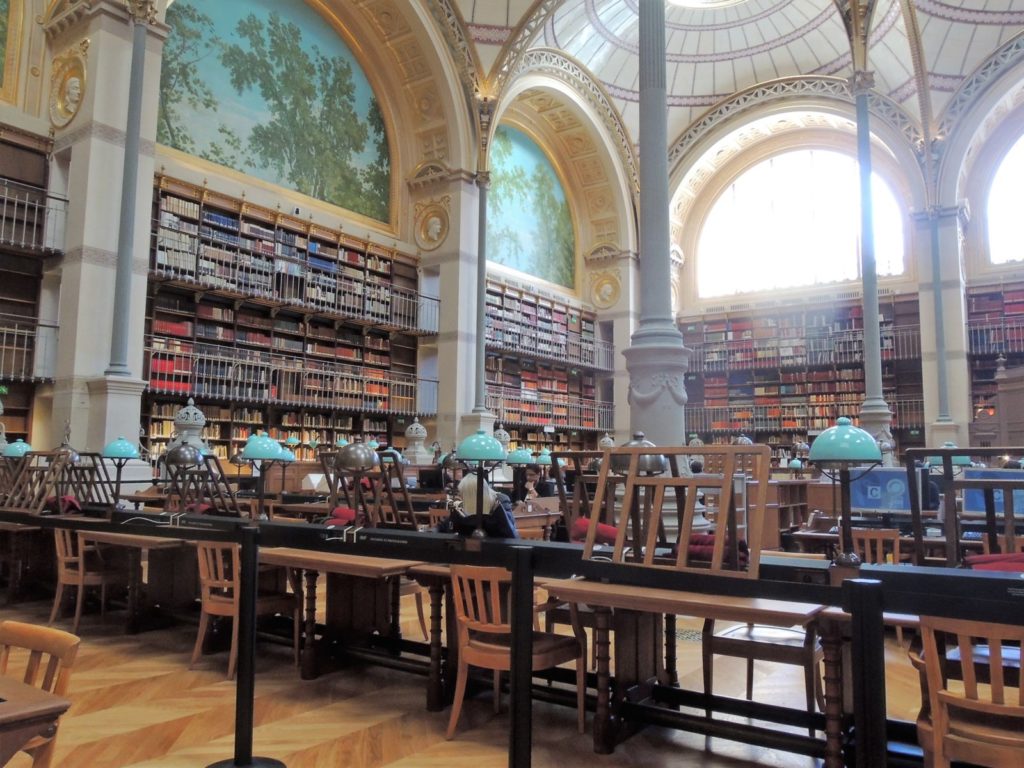 This is the small area of the Labrouste room used by the collection of prints and photographs for general researchers while its permanent rooms are being renovated. For restricted materials, arrangements are made in a part-time shared space under staff supervision. Prints and photographs should be complete and reopen in another two years.
For our visit, an amazing selection of treasures were shown, including drawings by Albrecht Dürer, a Victor Hugo family photography album, and a selection of the thematic albums the BnF created to classify its early collections.