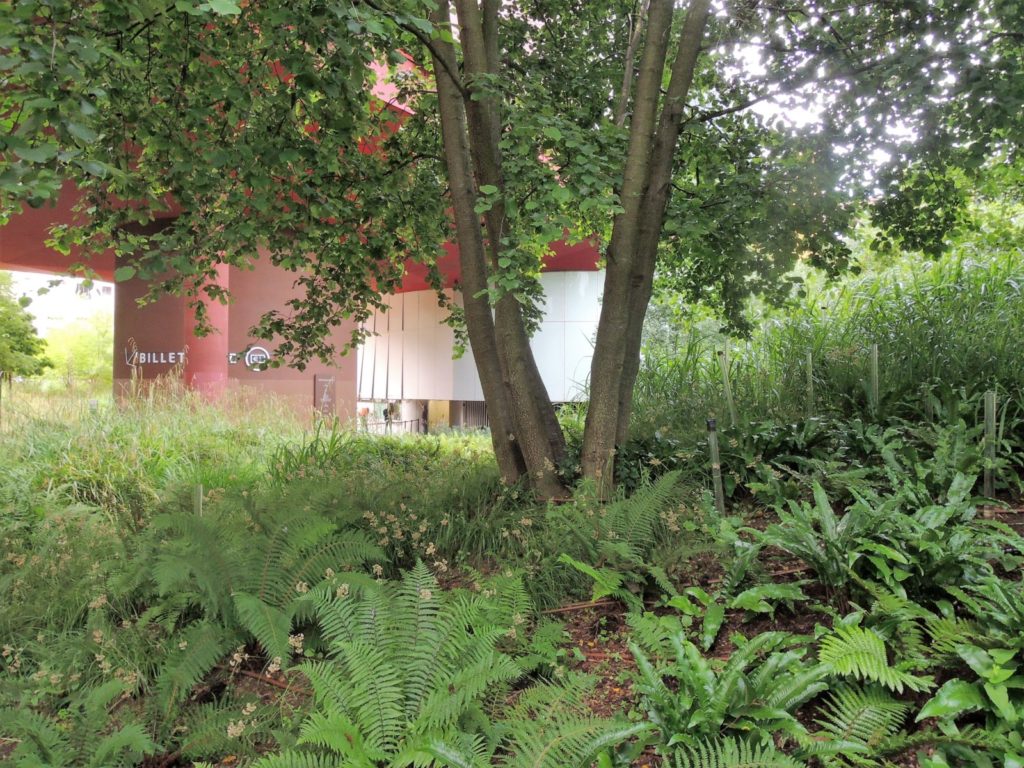 The Musée du quai Branly holds almost 370,000 works of art and 700,000 iconographical images (photographs) originating in Africa, the Near East, Asia, Oceania and the Americas. The work is considered for its aesthetic value, not its ethnographic appeal (that work is currently at the Musée de l'Homme). The walk up to the front door is made through a dense forest of trees and grasses, with the Eiffel Tower seen around the corner of the building.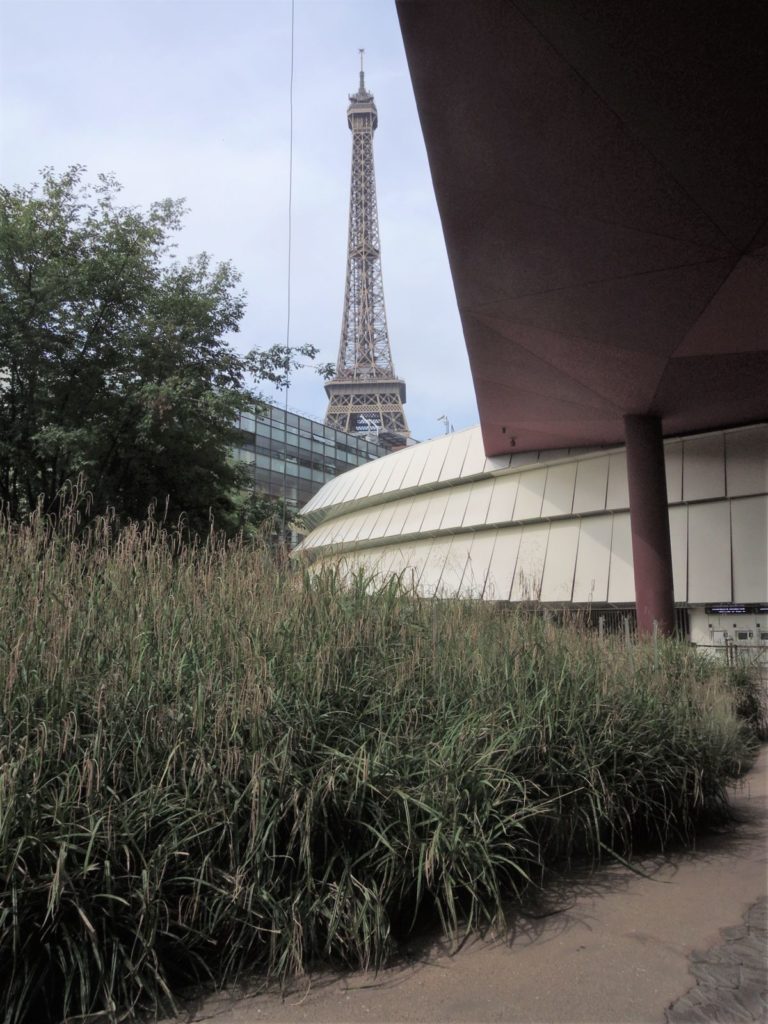 The Jacques Kerchache Reading Room on the top floor of the museum holds over 100 researchers at one time, tempting them with a view as far as the Sacré-Cœur Basilica. Public spaces throughout the building are decorated with pieces from the museum collection.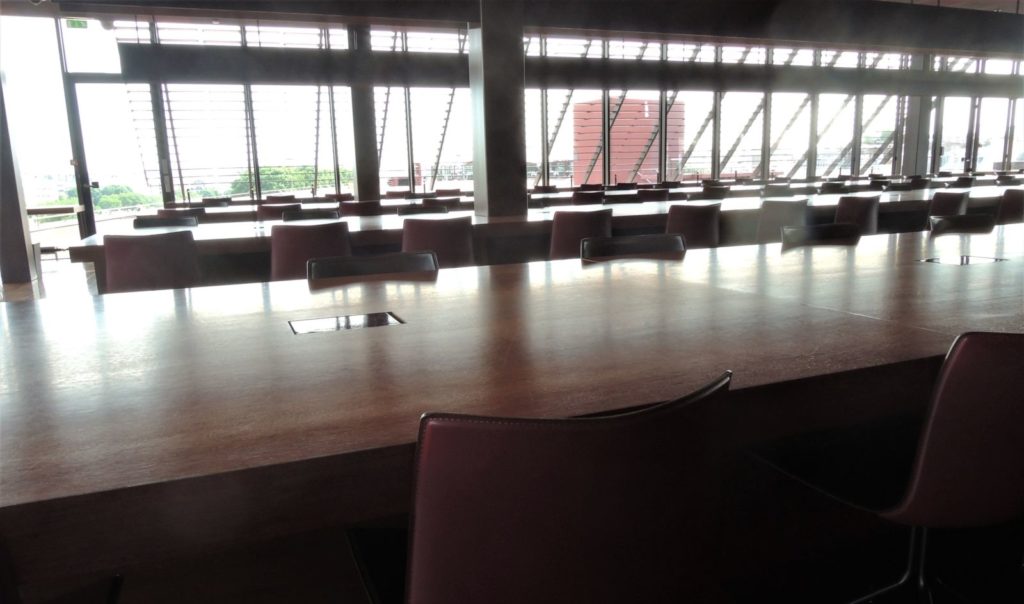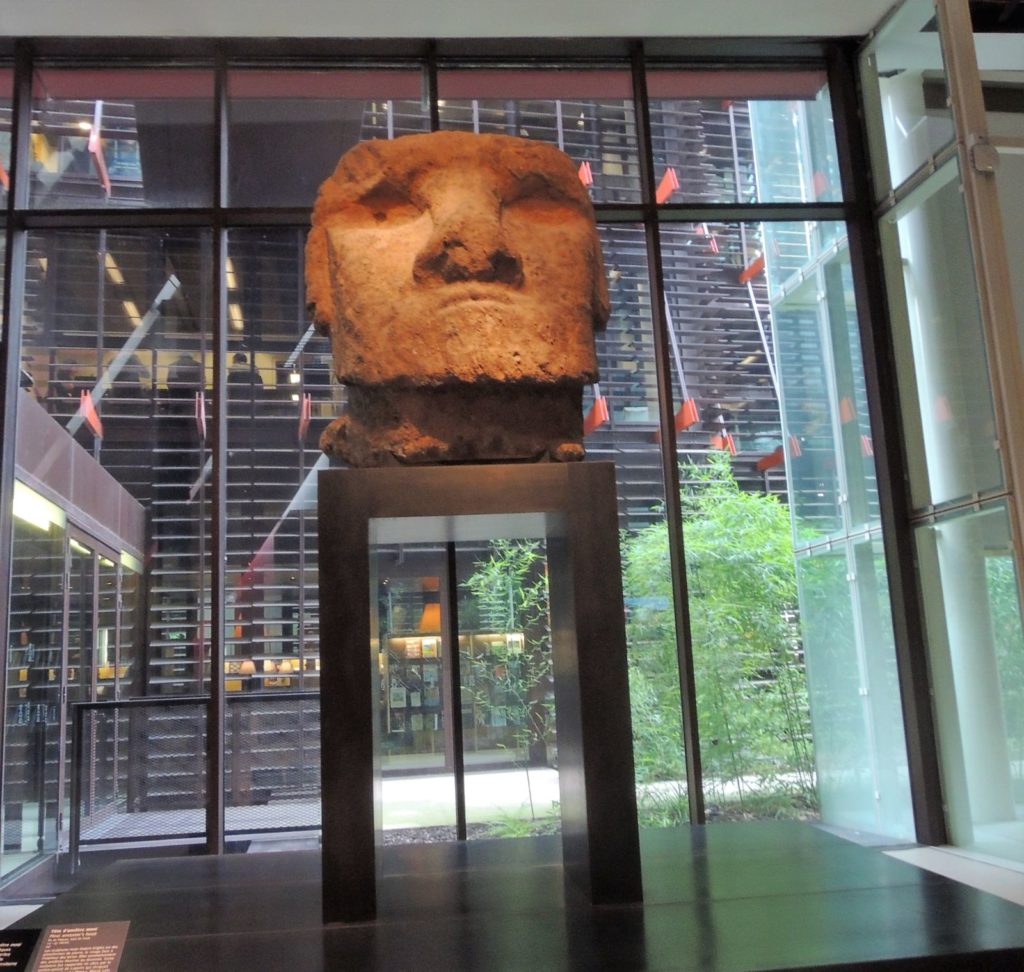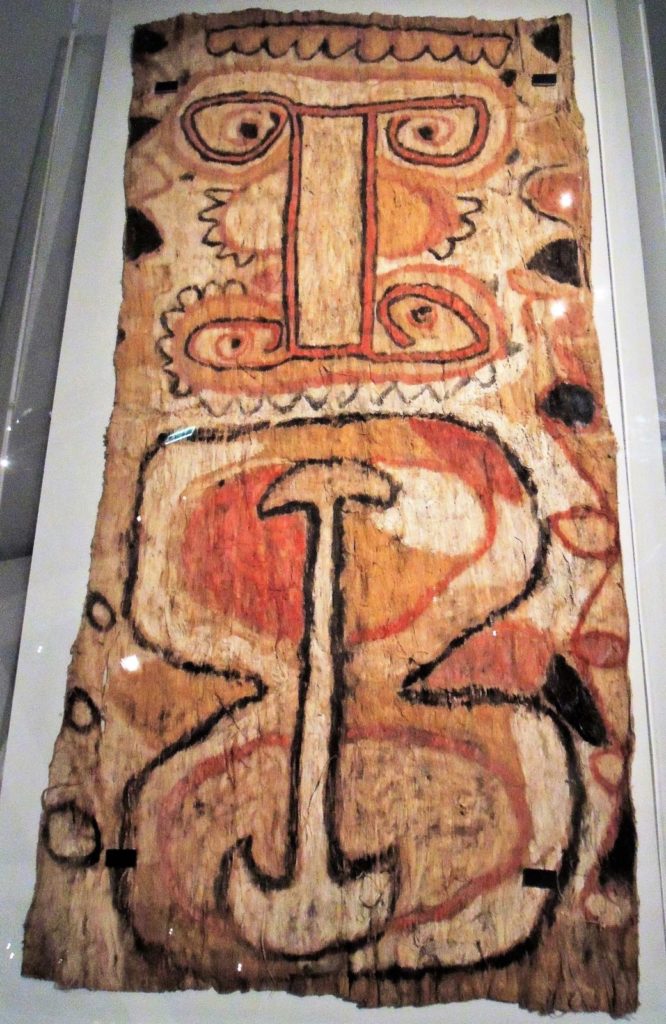 The collection offers examples of printing and drawing on many different surfaces, including this piece of Masi or Tapa cloth from the Bismarck archipelago, off New Guinea in the southwest Pacific Ocean. The work of art was made in the early twentieth century and is shown in comparison with Pablo Picasso's painting made around the same time.
"Generally, to make bark cloth, a woman would harvest the inner bark of the paper mulberry (a flowering tree). The inner bark is then pounded flat, with a wooden beater or ike, on an anvil, usually made of wood. In Eastern Polynesia (Hawai'i), bark cloth was created with a felting technique and designs were pounded into the cloth with a carved beater. In Samoa, designs were sometimes stained or rubbed on with wooden or fiber design tablets. In Hawai'i patterns could be applied with stamps made out of bamboo, whereas stencils of banana leaves or other suitable materials were used in Fiji. Bark cloth can also be undecorated, hand decorated, or smoked as is seen in Fiji. Design illustrations involved geometric motifs in an overall ordered and abstract patterns."–Dr. Caroline Klarr
http://www.quaibranly.fr/en/list-of-themed-tours/view-a-parcours/parcours-type/Parcours/parcours-action/show/parcours/parures/
See an example: Sara Featherstone Robinson, Hina-Malama, moon-goddess of the Polynesian Islands: a tapa story woven from ravelings of old Polynesian myths and chants (Berkeley, Calif. [1926]). Binding note:    Illus tapa cloth wrap. Brown title and illus. Cotsen Children's Library (CTSN) Pams / Eng 20 / Box 37 31533