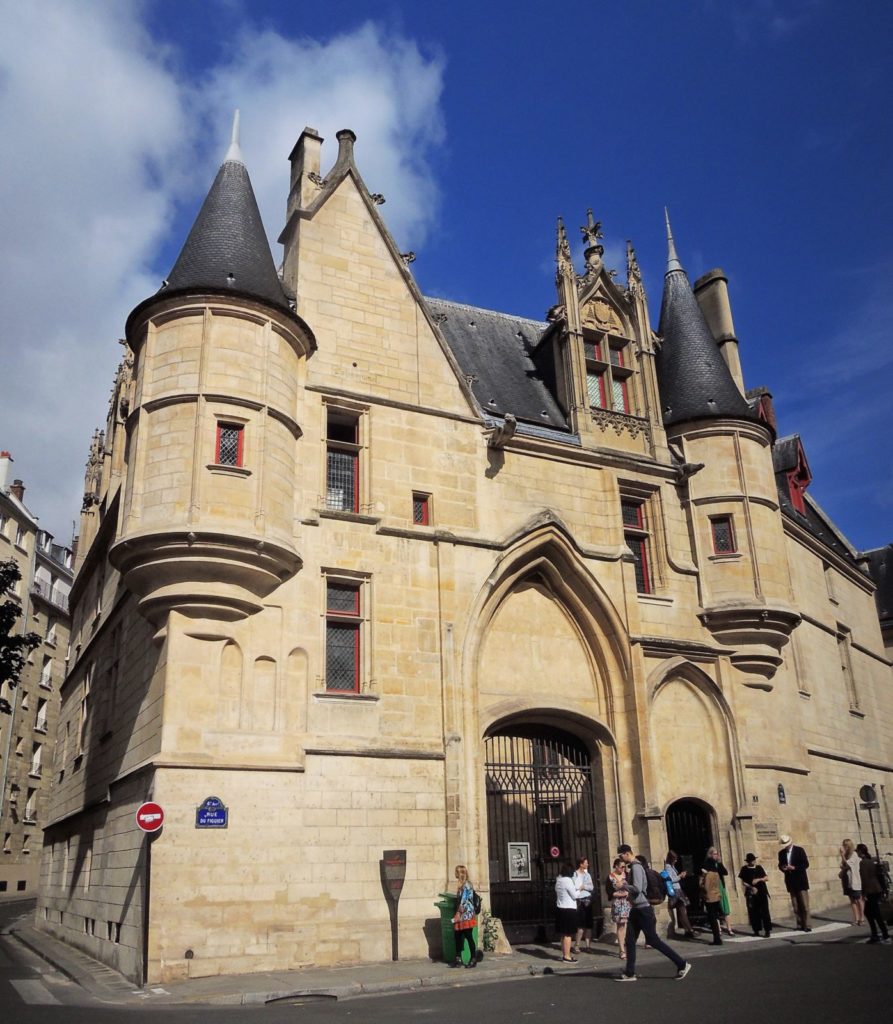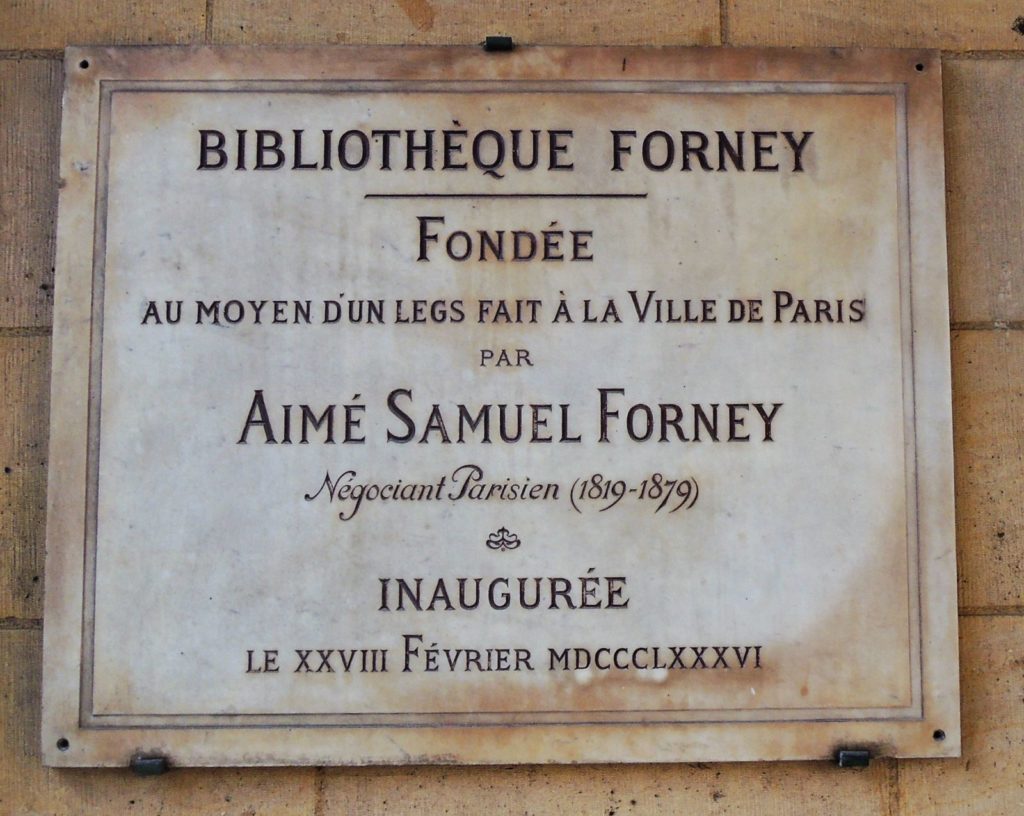 If you are in Paris and want to borrow an art book, one of the only options is the Bibliothèque Forney on rue du Figuier in the Marais. Inaugurated in 1886, the library bears the name of the industrialist Samuel-Aimé Forney, who gave the City of Paris a legacy for the education of craftsmen. Today, it remains a free lending library.
Originally located in the heart of the Faubourg Saint-Antoine, the Forney became so successful that in 1961, it was transferred to the renovated Hotel de Sens, one of the few examples of medieval civil architecture still found in Paris. Built from 1475 to 1519 on the order of Tristan de Salazar, Archbishop of Sens, the building has had many residents over the years. In the 19th century, for instance, there was a rolling company, a laundry, a canning factory, a hair hairdresser, and so on. In 1911, the city of Paris bought the building, which was extremely dilapidated. Restoration work begun in 1929 did not end until 1961, when the library moved in.
The restoration was very sympathetic. Architectural ornaments throughout the building honor of the draftsmen, bronziers, cabinetmakers, and other craftsmen who came to work here and borrow books.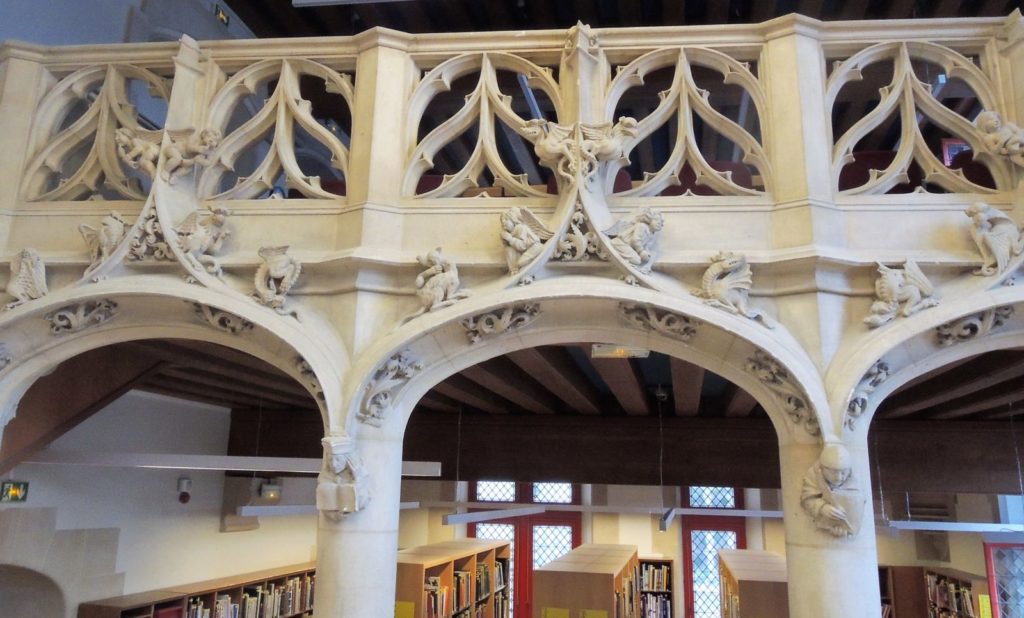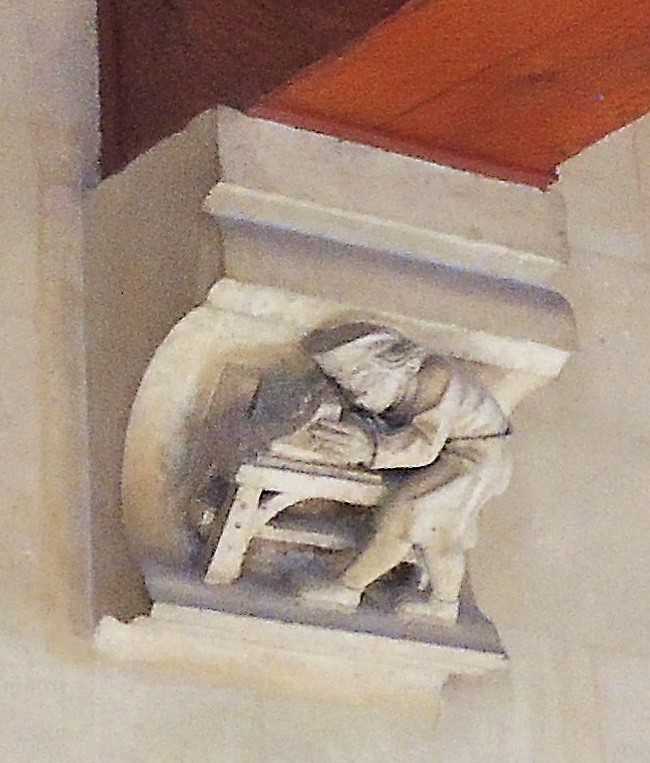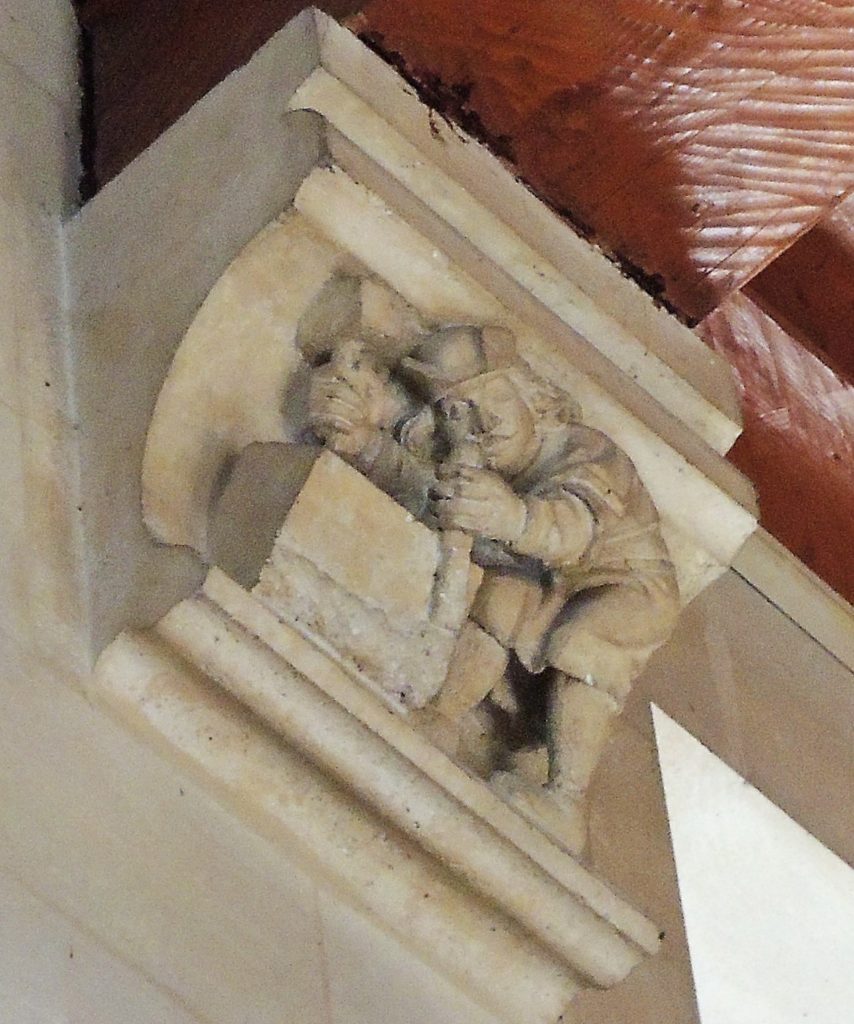 The wall paper collection at the Forney is extensive, both woodblock printed and hand painted. This case holds samples that not only show the final design but also the colors and the sequence of the woodblocks used to create that design.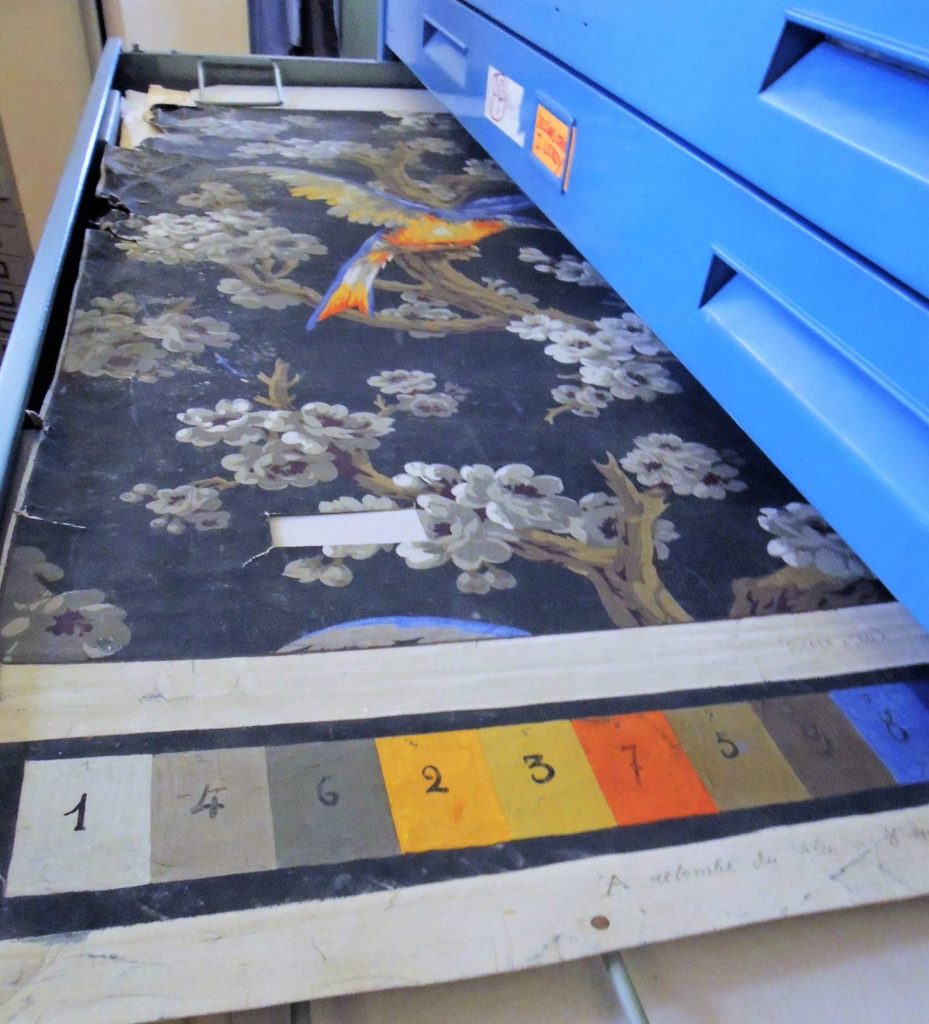 Rare and modern source material is available to the general public, but to artists and artisans in particular. Workshops and demonstrations are held on a regular basis, with an exhibition gallery on the first floor.
If you can't get to the Forney itself, you can read about it:
Jacqueline Viaux, Bibliographie du meuble: (mobilier civil français) (Paris: Société des amis de la Bibliothèque Forney, 1966). Marquand (SA) Z5995.3.F7 V5
Bibliothèque Forney. Catalogue matières: arts-décoratifs, beaux-arts, métiers, techniques (Paris: Sociéte des amis de la Bibliothèque Forney, 1970-75). Marquand (SA) Oversize Z5939 .P225q
Bibliotheque Forney. Hôtel de Sens, Bibliothèque Forney (Paris: La Bibliothèque, 19830. Marquand (SA) Z798.B54 B53 1983