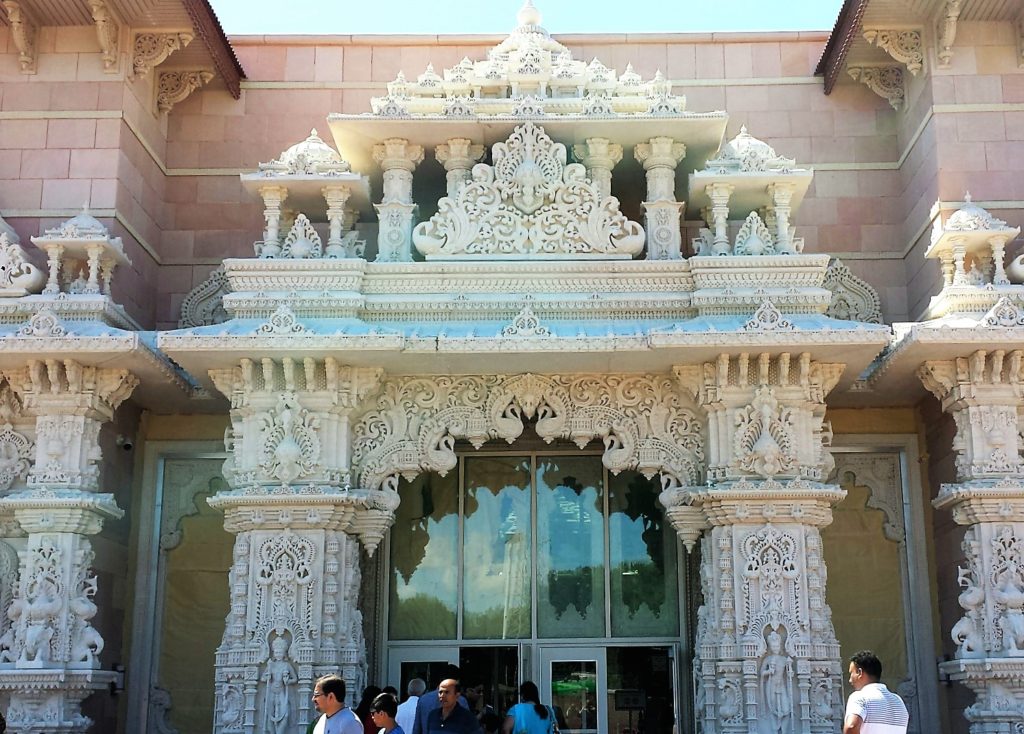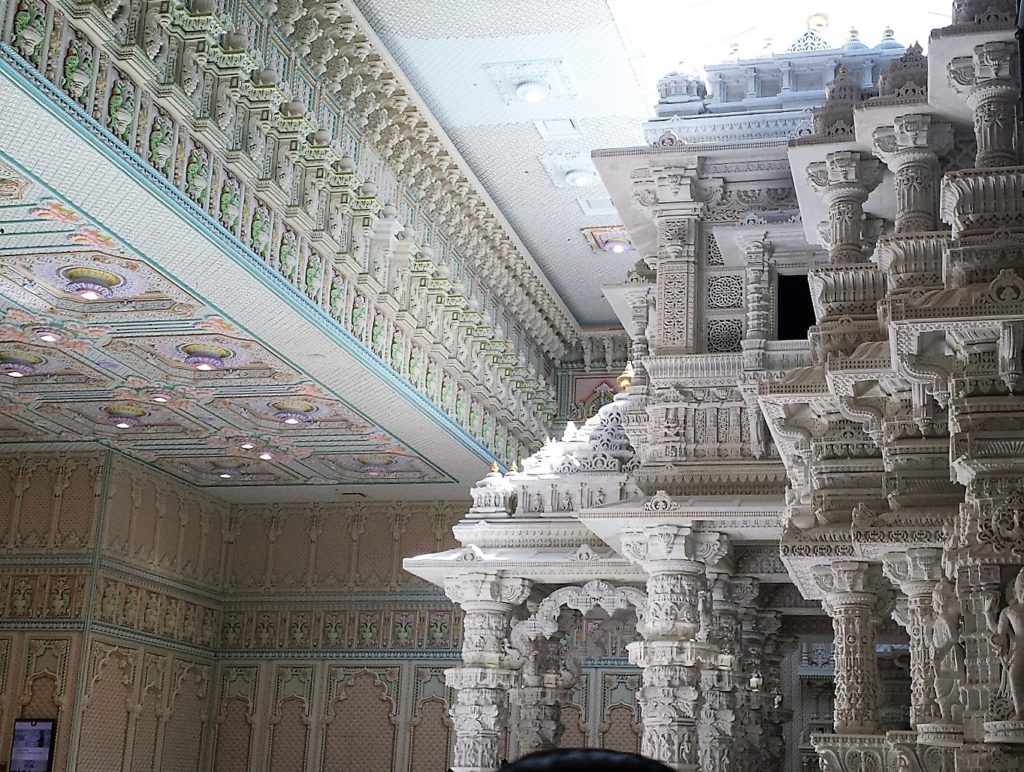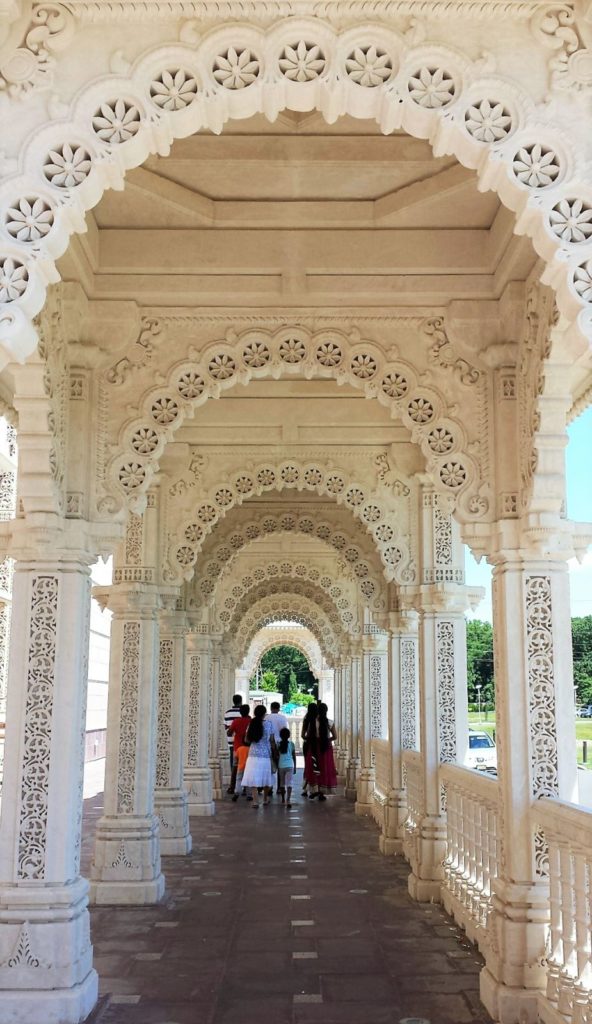 July 4 is also Ashadh Sud Ekadashi (Devpodhi Ekadashi), the first day of Chaturmas (the four holy months). During these months, extra devotional observances are undertaken by Hindus worldwide.
Next Sunday, July 9, 2017, Guru Purnima (Vyas Purnima) is celebrated on Ashadh Sud Poonam, the day of the full moon in the month of Ashadh. According to Shri Swaminarayan Mandir [above], our local Hindu temple just down the road from Princeton, "On this day, Hindus remember Ved Vyas, the eternal guru of Hindu Sanatan Dharma, as he classified the 4 Vedas (Rig, Yajur, Sama, and Atharva) and wrote the Mahabharata and 18 Puranas."
Guru, a Sanskrit word, comes from the root words 'gu' meaning darkness or ignorance, and 'ru' meaning remover of that darkness. A guru is one who removes our darkness in the form of ignorance.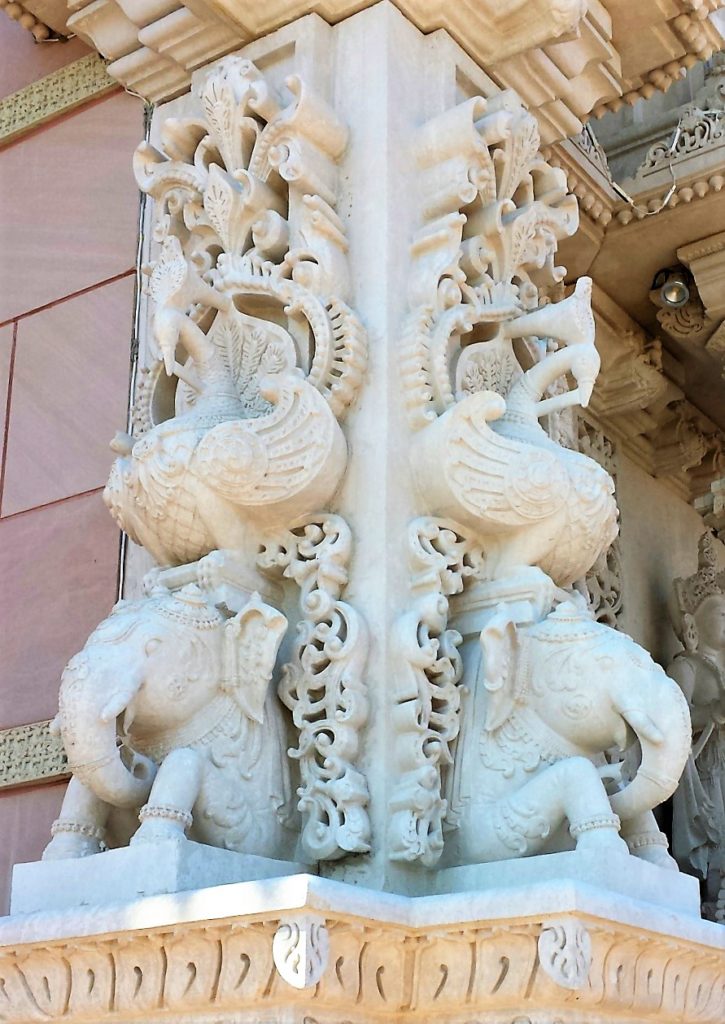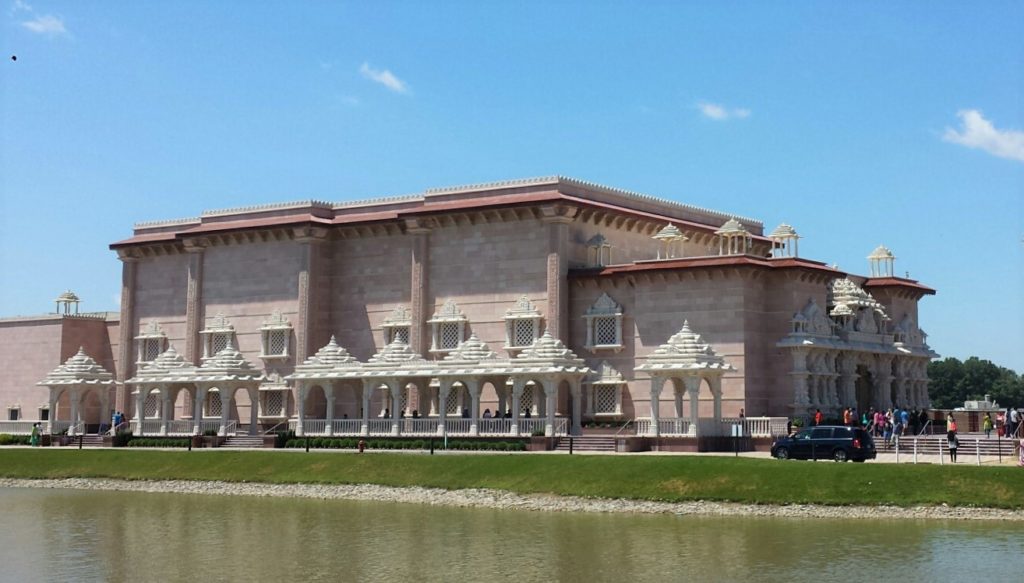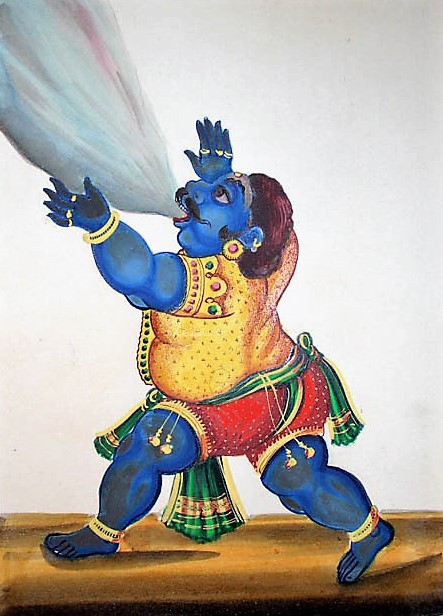 See also: Hindu Gods ([India?: s.n., ca. 1850]. [78] leaves with hand colored drawings of Hindu gods. Copy formerly in the library of Caspar William Whitney. Gift of Hibben (Class of 1924) and Mrs. Ziesing. Graphic Arts Collection (GAX) ND2047 .H562 1850
The construction for the site of the BAPS Shri Swaminarayan Mandir in Robbinsville, New Jersey began in early 2010, around the same time as Firestone Library's renovation. Chiseled entirely of Italian Carrara marble, the Mandir or temple was build in the Nagaradi style, standing 42 feet tall, 133 feet long, and 87 feet wide (68,000 cubic feet); only the third Mandir of its kind.