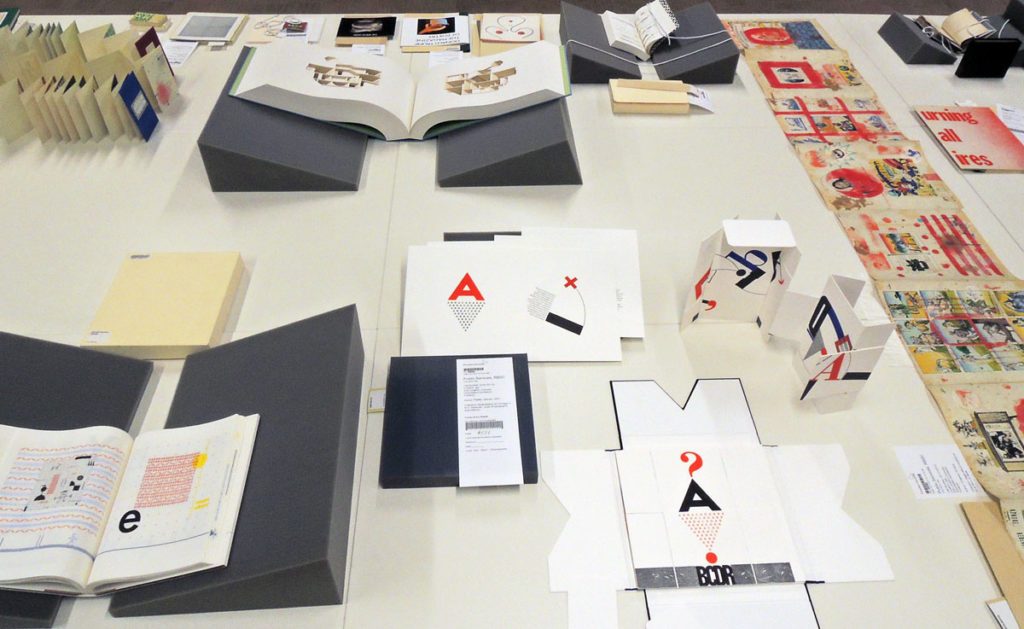 Romano Hanni, Werner Pfeiffer, Enrique Chagoya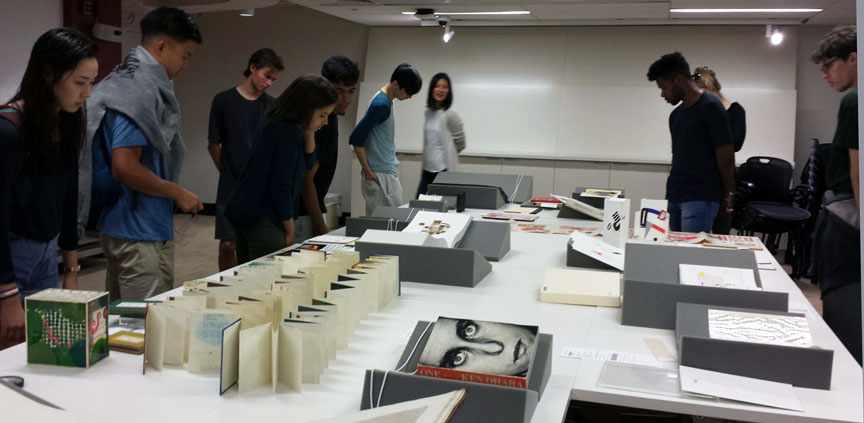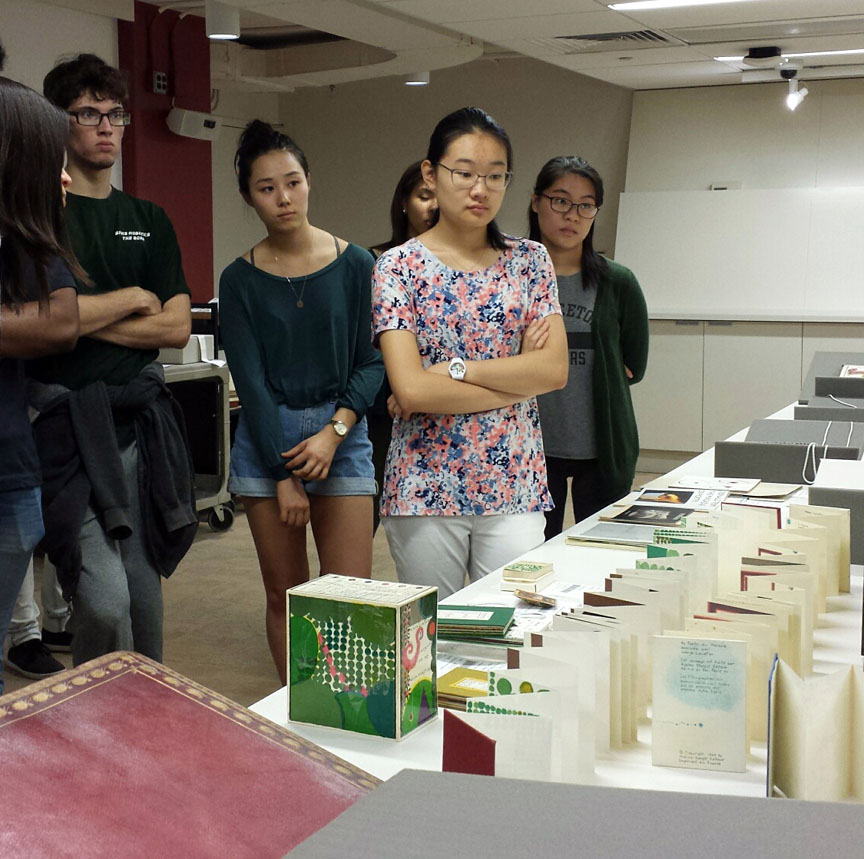 We are beginning the new 2017/2018 academic year with a visit from VIS 214, Graphic Design with Francesca Grassi. The students were shown wonderful book arts, old and new, high and low, rare and well-known.
"This studio course will introduce students to the essential aspects and skills of graphic design, and will analyze and discuss the increasingly vital role that non-verbal, graphic information plays in all areas of professional life, from fine art and book design to social networking and the Internet.
Students in the course will explore visual organization through a series of focused, interrelated assignments dealing with composition, page layout, type design, and image. Hands on production will include an array of do-it-yourself printing and distribution technologies, from letterpress and mimeograph to photocopying and websites."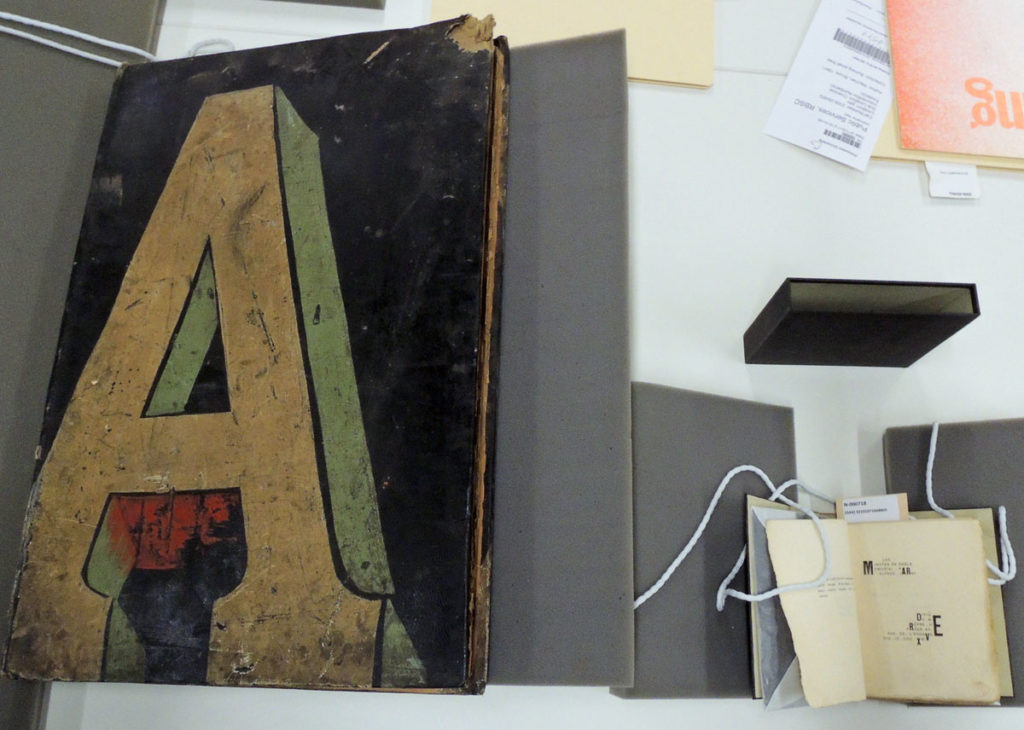 Sign painter's sample album, Alfred Jarry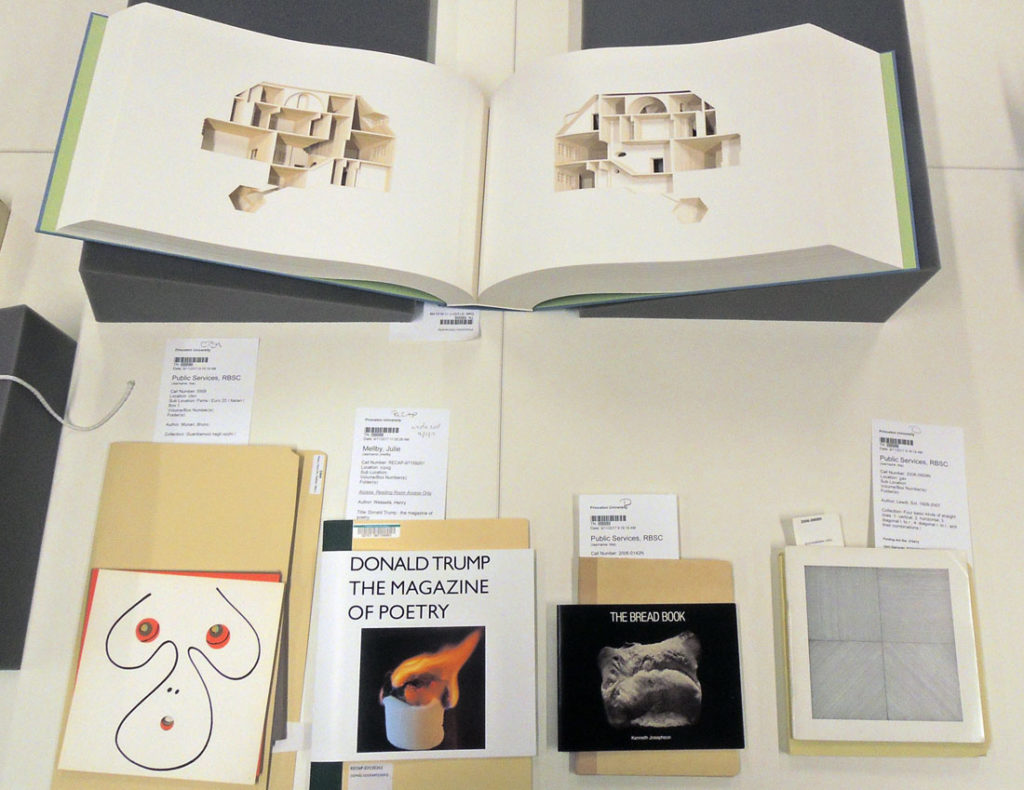 Olafur Eliasson, Bruno Munari, Henry Wessells, Kenneth Josephson, Sol Lewitt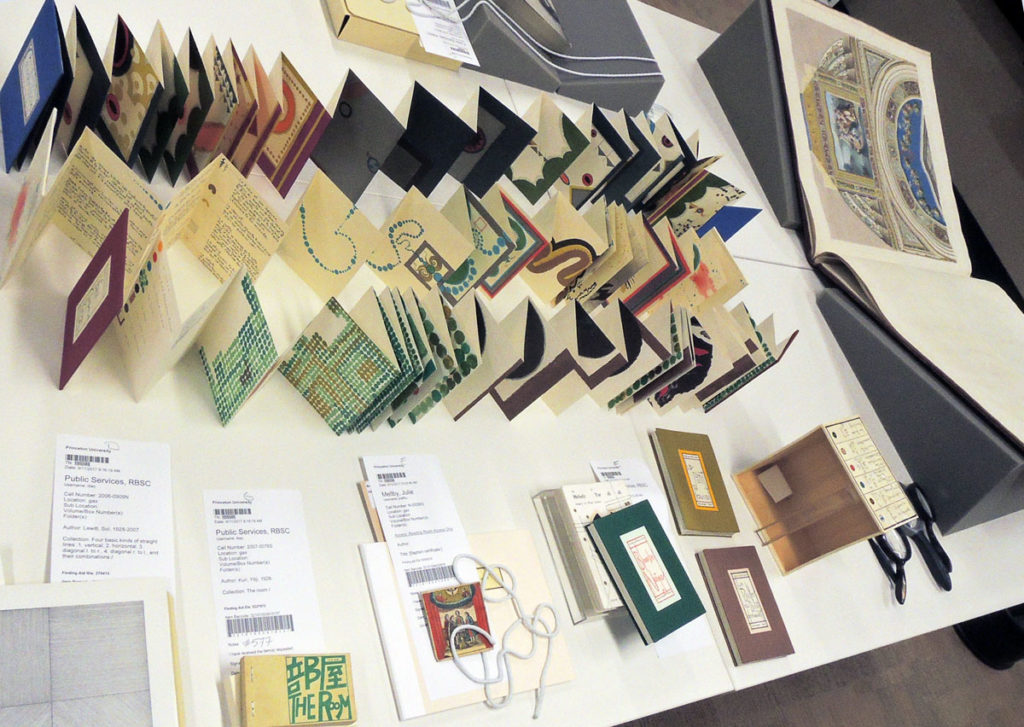 Warja Honegger-Lavater, Yoji Kuri, German baptismal certificate
Francesca Grassi, Lecturer in Visual Arts, is a New York-based independent graphic designer and creative director. After graduating in 2007 with an MFA in graphic design and typography from the Werkplaats Typografie, in The Netherlands, she worked as a freelance book designer collaborating on books with contemporary artists and fine art publishers.
From 2009–2012 Grassi worked as a designer at the Whitney Museum of American Art, where she was responsible for the overall institutional identity as well as art directing, developing and executing all Museum graphic design needs for print, online and environmental applications.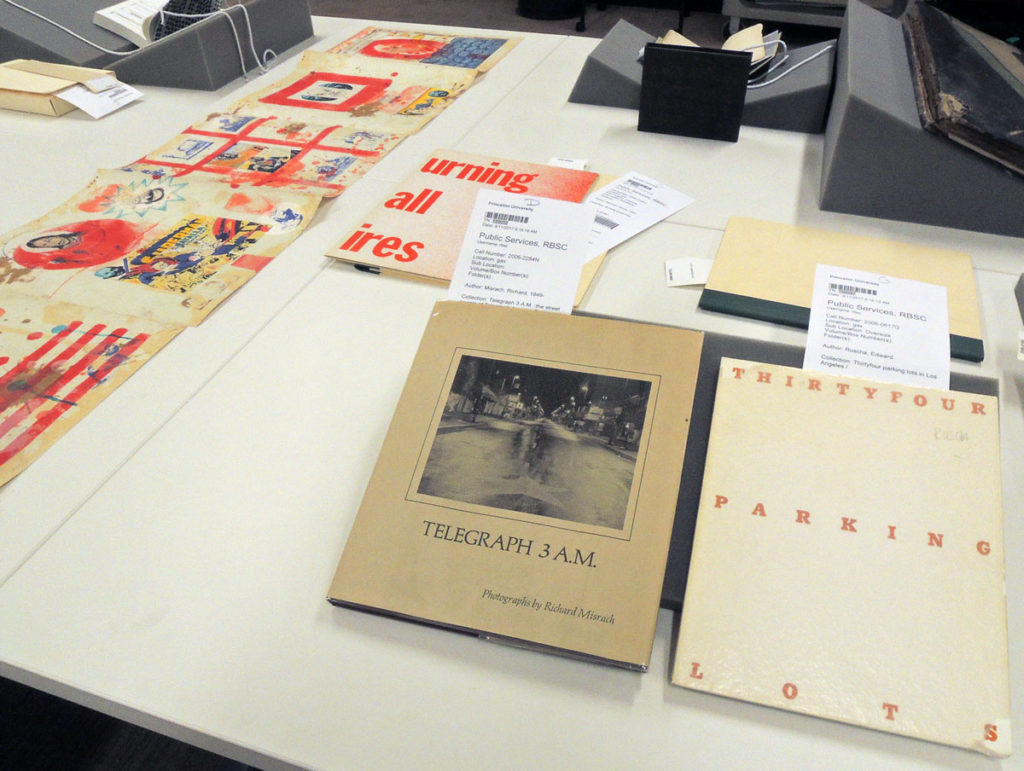 Enrique Chagoya, Bruce Nauman, Richard Misrach, Ed Ruscha