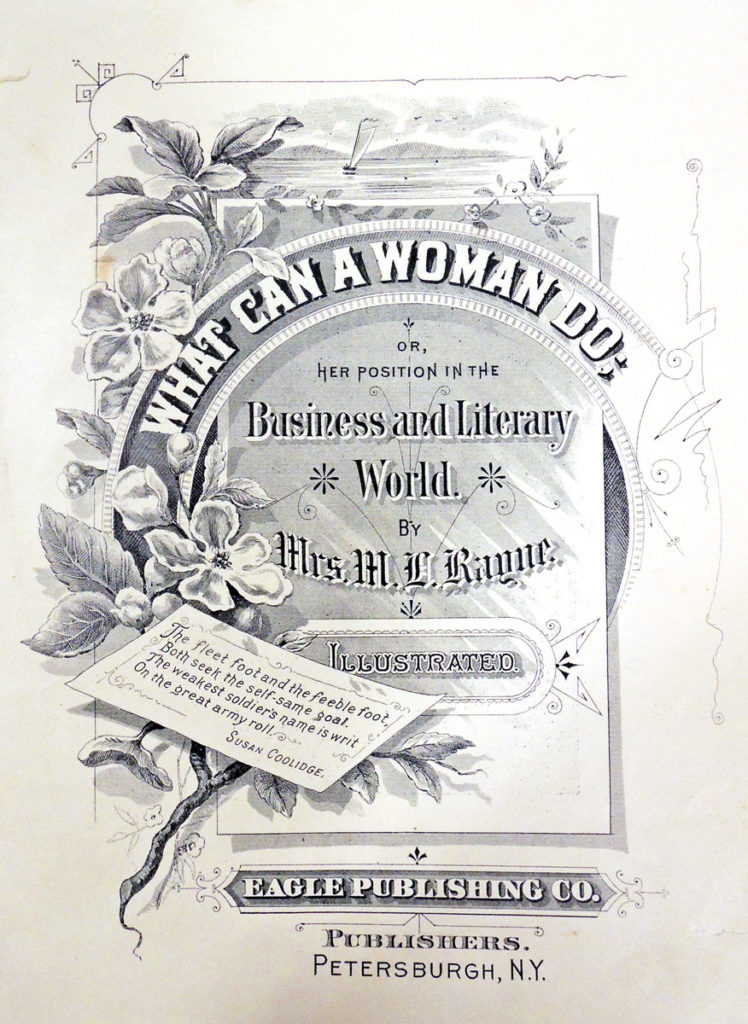 As a mother and a full-time journalist, Martha Louise Rayne (1836-1911) became interested in what occupations were both open to and appropriate for the women of her day. In 1883, she wrote What Can a Woman Do: Or Her Position in the Business and Literary Worlds, published the following year and recorded as selling over 100,000 copies. She followed up by opening the Mrs. Rayne's School of Journalism, specifically focused on training women for a professional career. Other occupations she found to be suitable for ladies were hand-coloring photographs and wood engraving.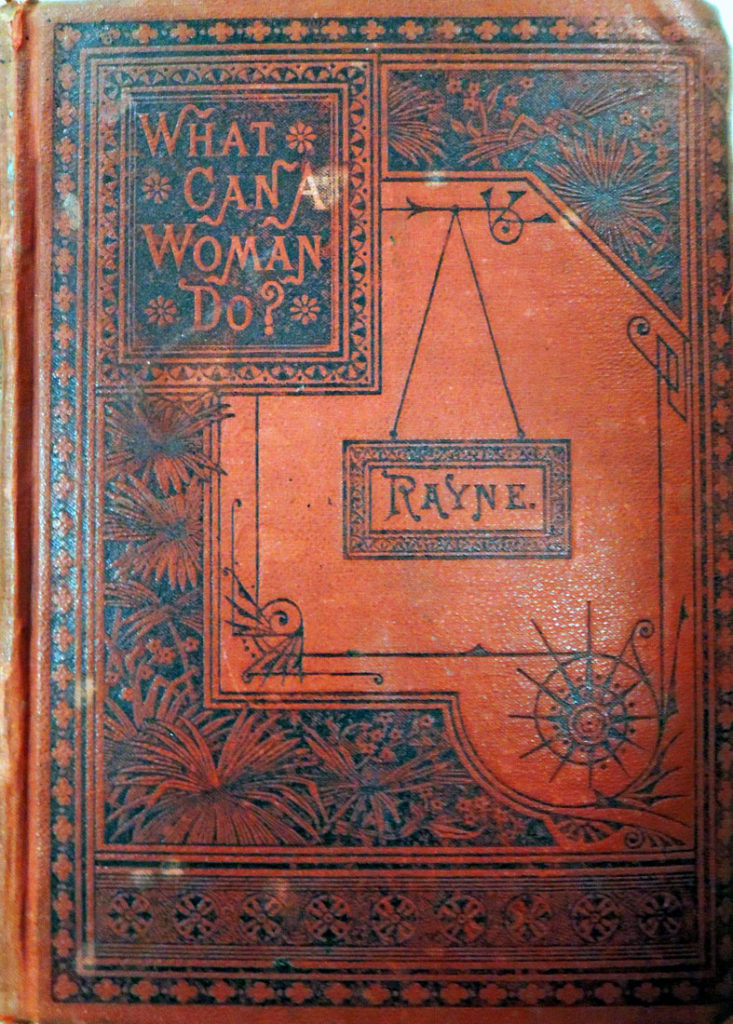 Rayne's book had lasting influence, with new editions and variations on the theme published for generations. "What Can a Woman Do" was quickly modified to read "What a Woman Can Do," for better or worse.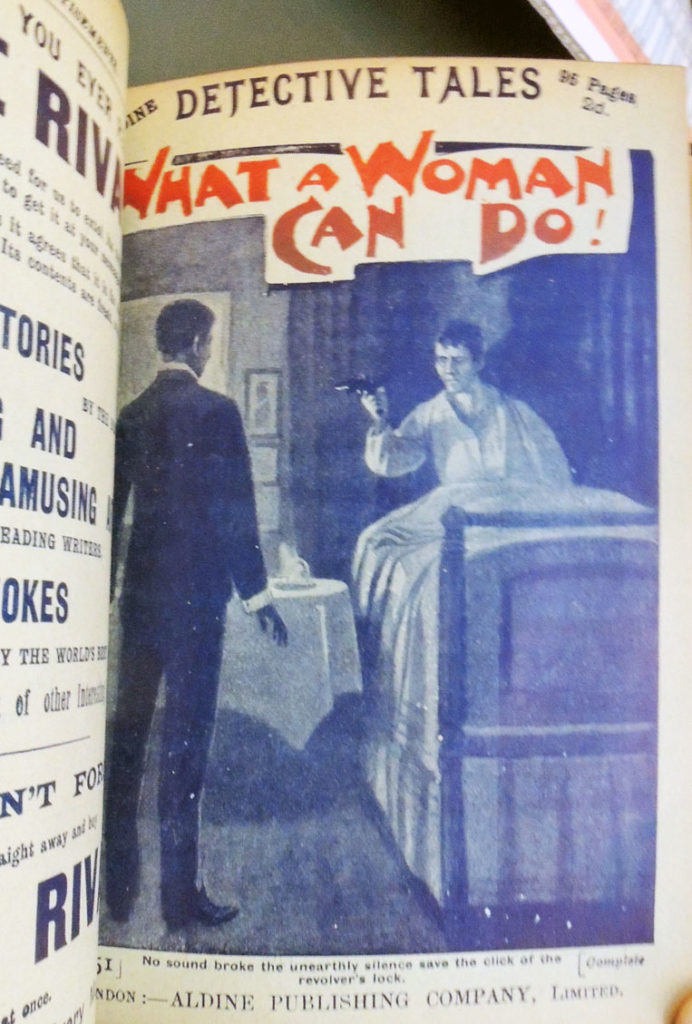 In 1894, Frances Benjamin Johnston (1864–1952) opened her first photography studio in Washington, D.C. After much success, she published an article in the Ladies Home Journal discussing the suitability of photography as a profession for women. https://www.cliohistory.org/exhibits/johnston/whatawomancando/ This was part biography and part addendum to Rayne's book, which had just been reissued in 1893.
In 1911, the year of Rayne's death, there was even a silent film entitled "What a Woman Can Do," but the female character's only occupation is as an unfaithful wife who destroys her husband's life.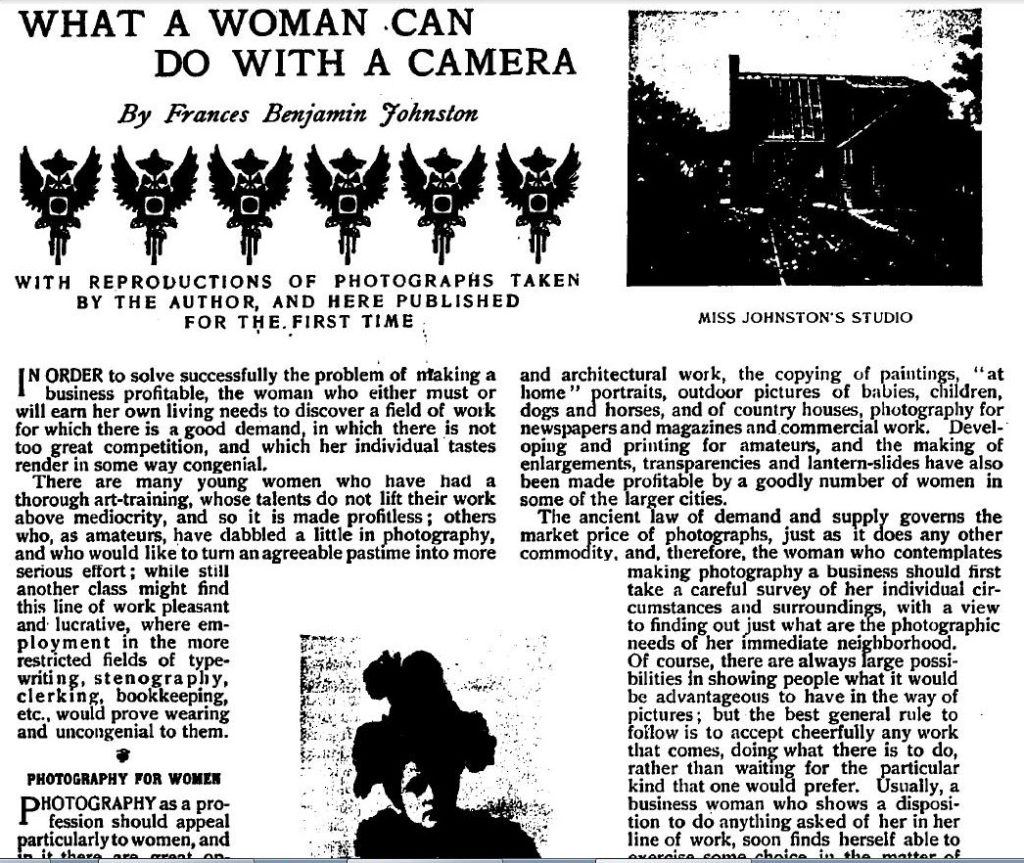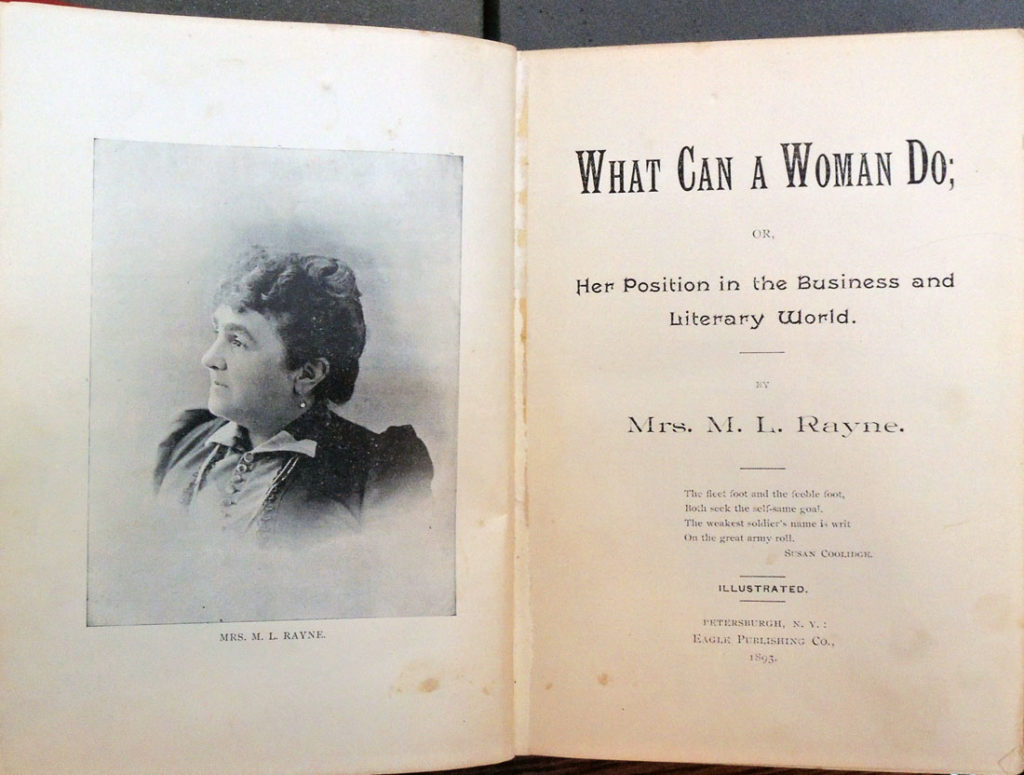 Martha Louise Rayne, What Can a Woman Do; or, Her Position in the Business and Literary World (Petersburgh, N.Y.: Eagle publishing co., [c1893]) Rare Books (Ex) HD6058 .R3 1893 and Miriam Y. Holden Coll. (Holden). Firestone HD6058 .R3
What a Woman Can Do! (London: Aldine Publishing Company, [189-?]). Rare Books Off-Site Storage RCPXR-6160701
Frances Benjamin Johnston, "What A Woman Can Do With A Camera: With Reproductions of Photographs Taken By The Author, And Here Published For The First Time," The Ladies' Home Journal. xiv, no. 10 (Sep 1897): 6.
S.H. Muir, What a Woman can do. Humorous song. Words by Arthur Legion (London: J.H. Larway, 1902)
What a Woman Can Do (1911) Silent film directed by and starring Gilbert M. 'Broncho Billy' Anderson (1880–1971).
T. Mullet Ellis (1850-1919), What Can a Woman Do for the Empire? (London: Holden [1915]). RECAP 3729.15.396
Mabel St. John, What a woman can do (London: Published for the proprietors at the Fleetway House, 1917). Woman's world library no. 105.
Martha Louise Rayne, What Can a Woman Do? (New York, Arno Press, 1974 [c1893]). RECAP HD6058.R3 1974
What Can a Woman Do With a Camera?: Photography for Women / edited by Jo Spence & Joan Solomon (London : Scarlet Press, c1995). Marquand Library (SAPH): Photography TR183 .W537 1995