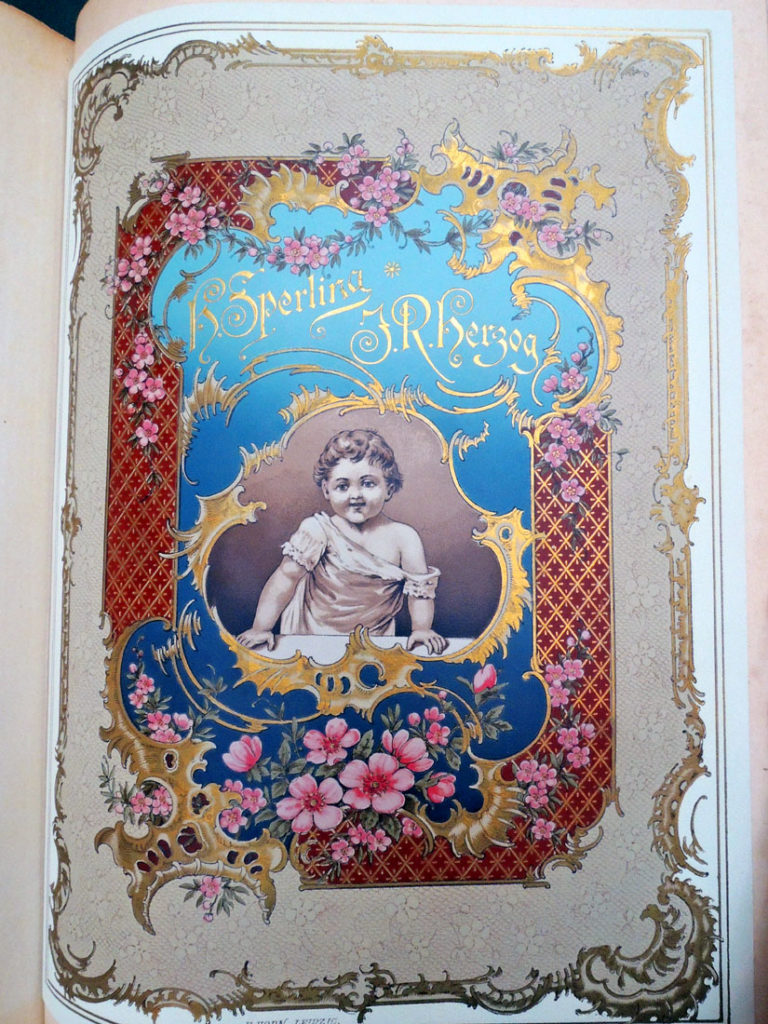 Theodor Goebel (1829-1916), Die Graphischen Künste der Gegenwart; ein führer durch das Buchgewerbe, (Contemporary Graphic Art, a Leader in the Booktrade). (Stuttgart: Felix Krais, 1895). Graphic Arts Collection GAX 2017- in process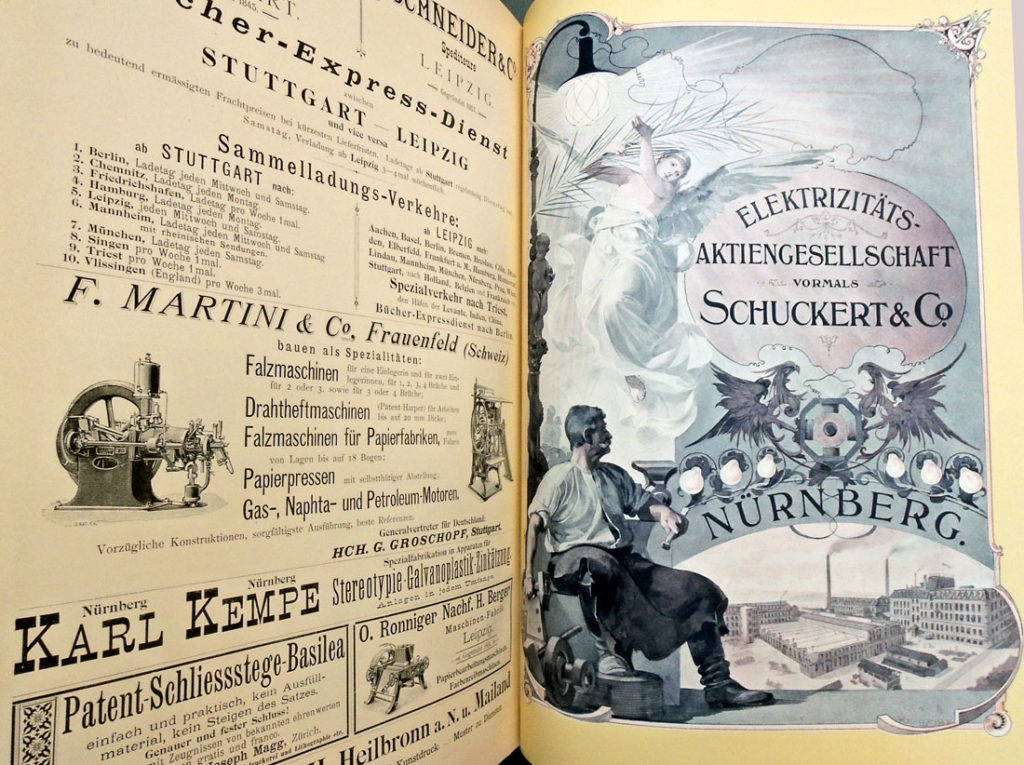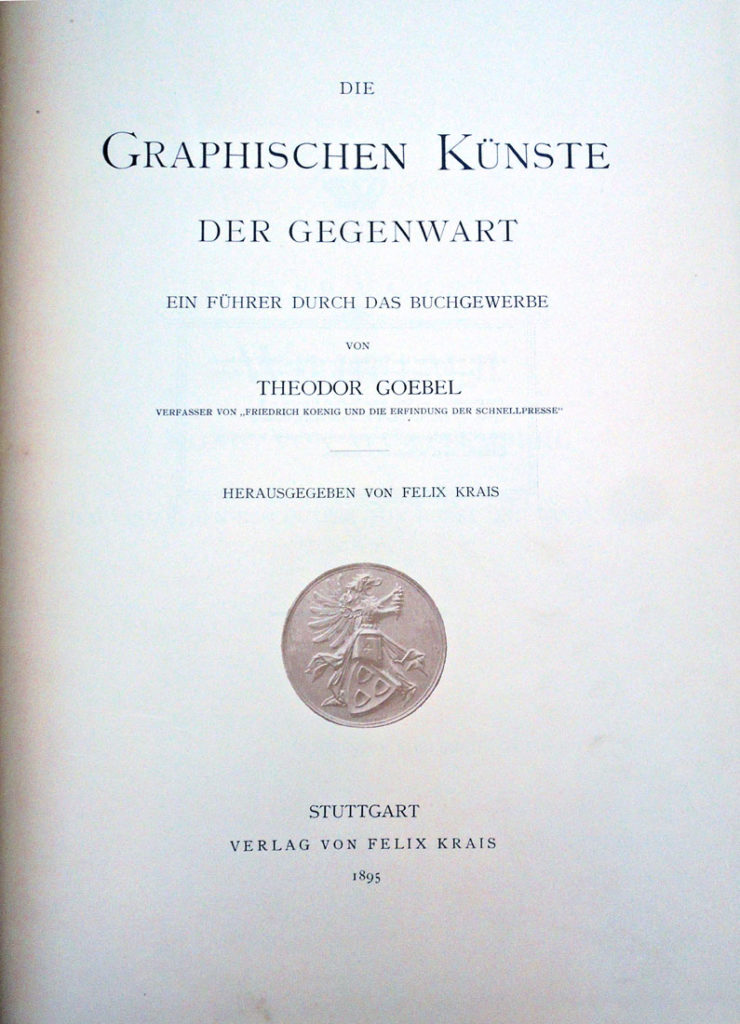 The Graphic Arts Collection recently acquired a rare volume edited by Theodore Goebel (1829-1929) presenting 100 specimens of contemporary European printing. It is the first of three volumes Goebel prepared to document the commercial printing industry of the day, featuring Edward Albert's héliogravure; photogravures by Joseph Albert, F.A. Brockhaus, and O. Felsing,; the Meisenbachtypes of Meissenbach, Riffarth and Company; and so on. This volume has been digitized but the online images in no way compare to the color, texture, or dimension of the original: https://babel.hathitrust.org/cgi/pt?id=nyp.33433056717493;view=1up;seq=9
A profile of Goebel was published in the May/June 1893 issue of The British Printer to celebrate "the jubilee of his labours in the service of our art." They note that he trained in numerous cities with various companies, working as "compositeur secondant," and afterwards as "metteur en pages" in Plon's celebrated printing office in Paris, followed by Glasgow and London, where Goebel trained with Bradbury & Evans and Edward Taylor.
From 1859 to 1871, Goebel worked as foreman of Ulrich Müller's printing office in Riga, Latvia, before leaving to become editor of the Journal für Buchdruckerkunst (later absorbed by Deutscher Buch- und Steindrucker (GAX Oversize 2006-0369Q)). The article continues,
"By his thorough knowledge in all the departments of the typographical art—knowledge gained, not by a dry study of books, but by practical experience—by his untiring zeal in collecting everything that was new and was worth knowing, by his keen insight, and not least, by the brilliancy and clearness of his composition, he not only raised the Journal to that height which its founder had always had in view, but enlarged its scope and interests principally by means of his extensive foreign relations."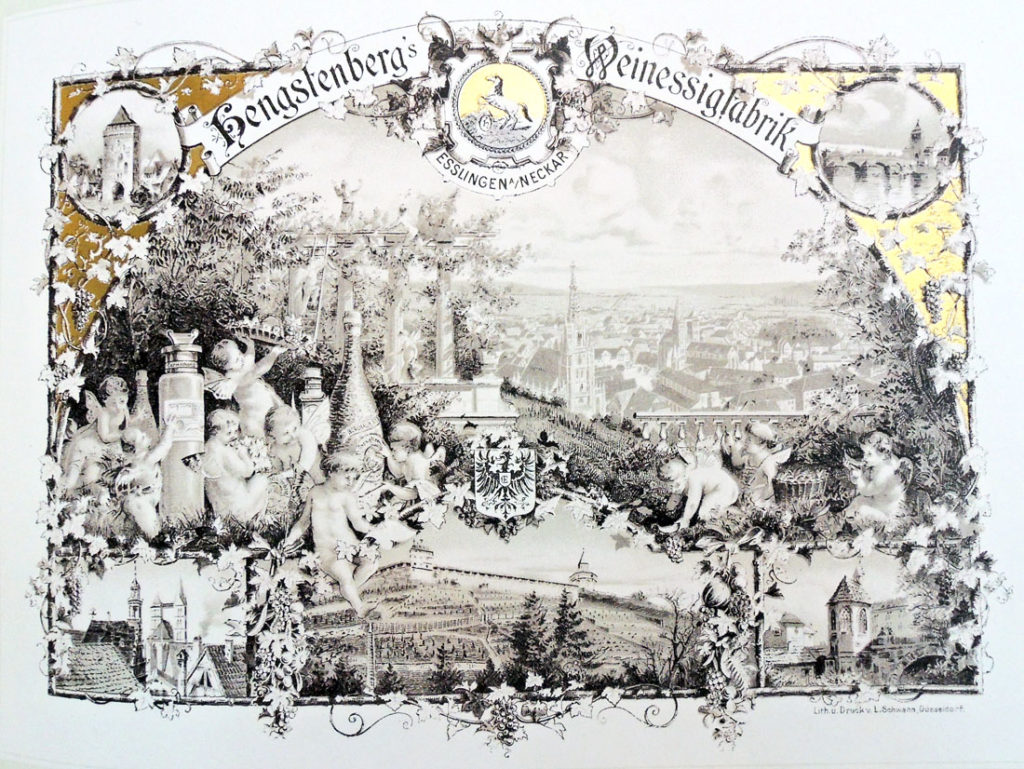 It was Goebel who introduced the English Specimen Exchange to German printers and induced so many of them to contribute. This led to his own Graphischen Künste der Gegenwart Ein Fuhrer Durch Das Buchgewerbe. A later volume is already in the collection, described here: https://graphicarts.princeton.edu/2013/10/17/elucidations-on-a-collection-of-sample-prints-on-strasbourg-special-papers/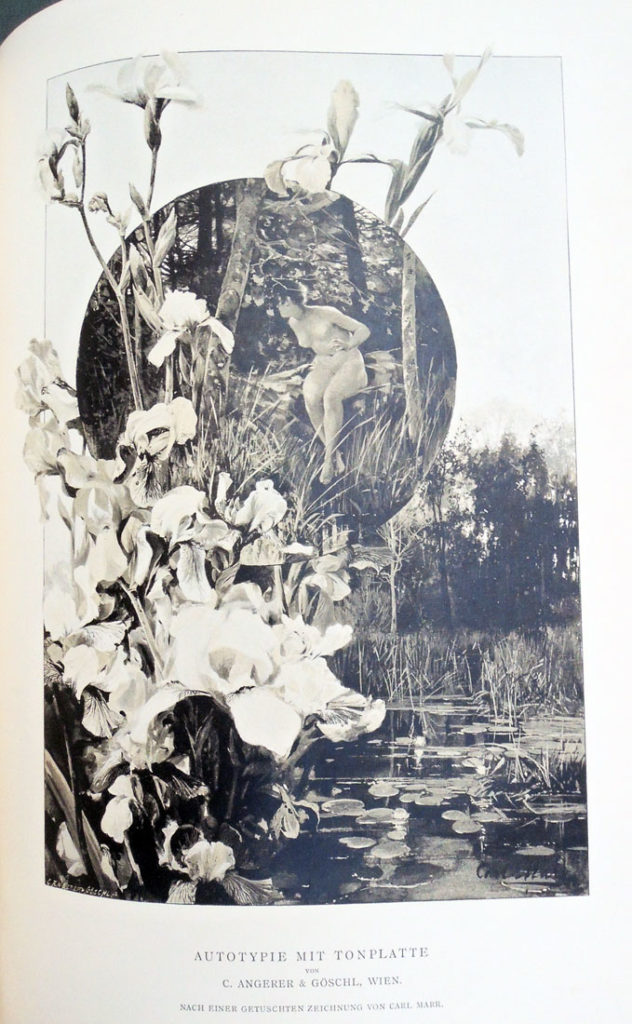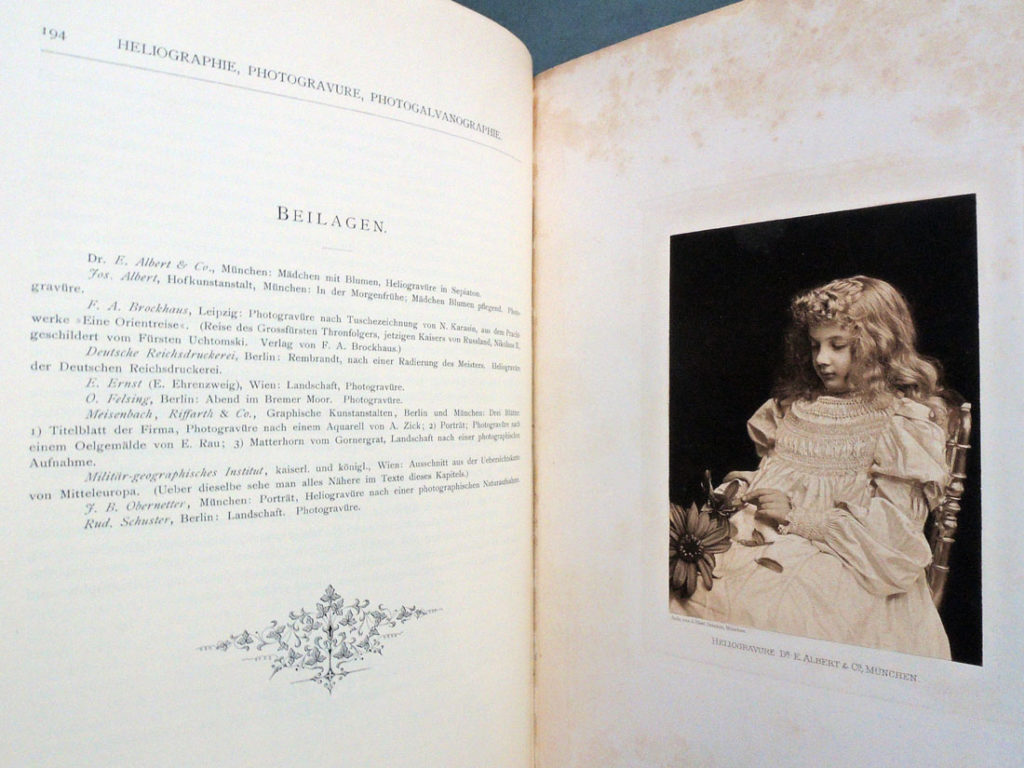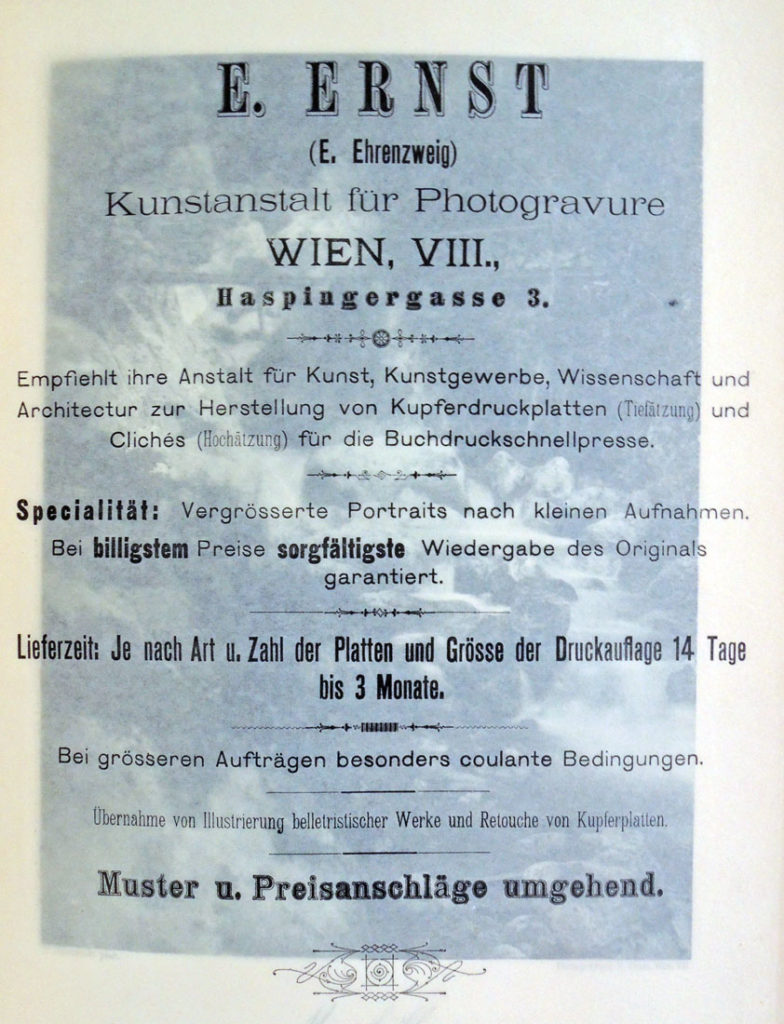 [Below] E. Ernst (E. Ehrenzweig). Kunstanstalt fur Photogravure, Wien, VIII., Hasplugergasse 3.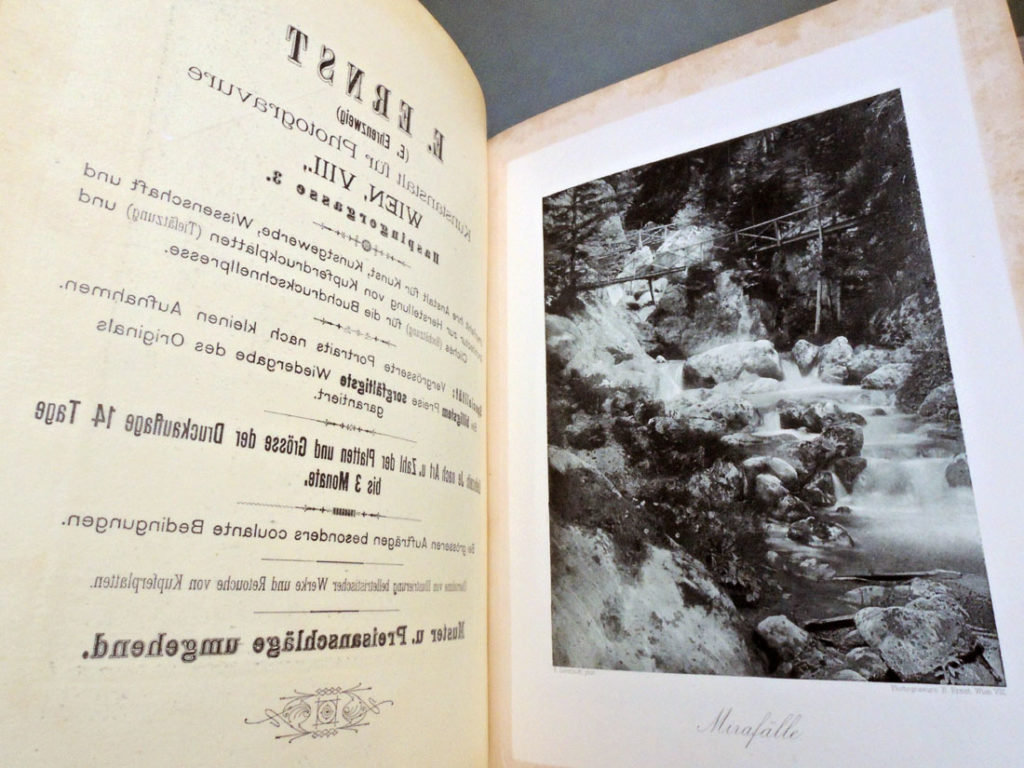 [Below] Meisenbach, Riffarth & Co., Graphische Kunstanstalten, Berlin und Munches; Drei Blatter 1) Titelblatt der Firma, Photogravure nach einem Aquarell von A. zick; 2) Portrat; Photogravure nach einem Oelgemalde von E. Rau; 3) Matterhorn vom Gornergrat, Landshaft nach einer photographisches Aufnahme.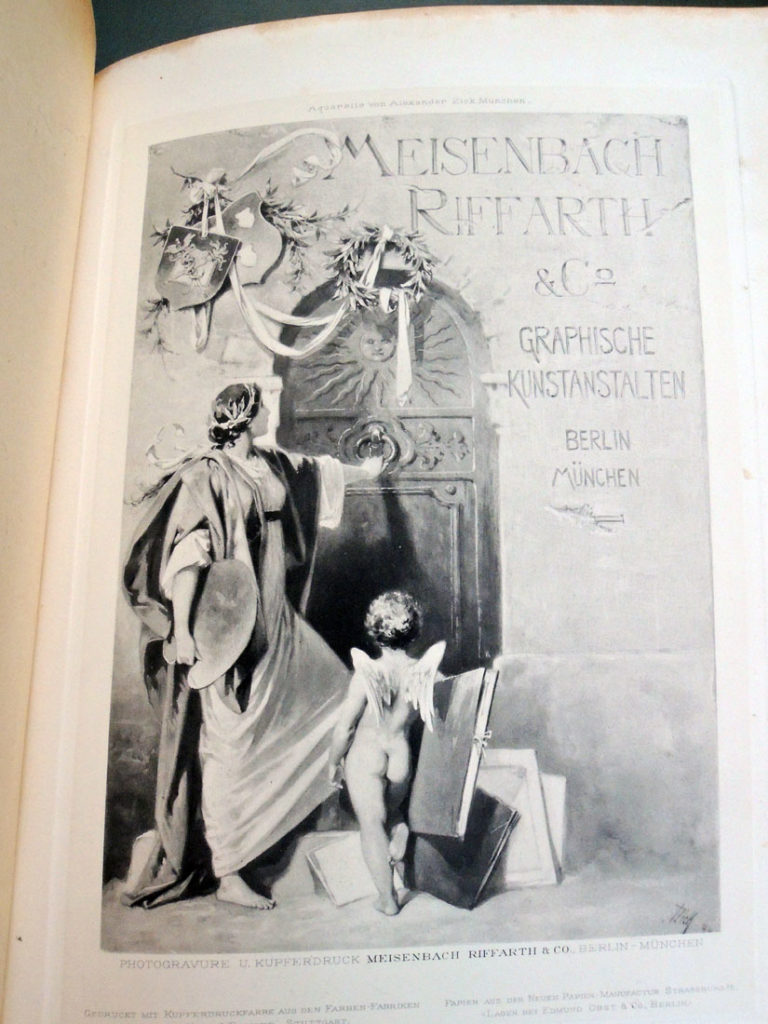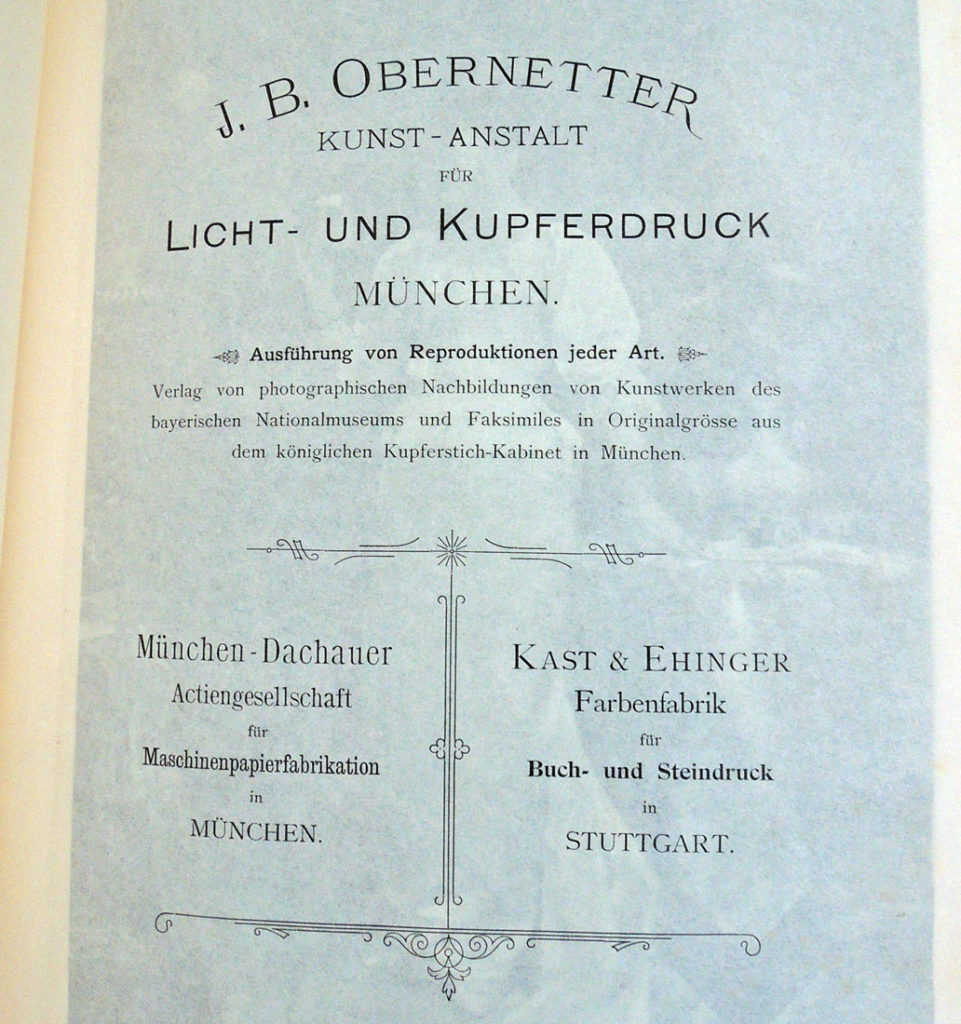 [Below] J.B. Obernetter, Kunst-Anstalt fur Light- und Kupferdruck Munchen.