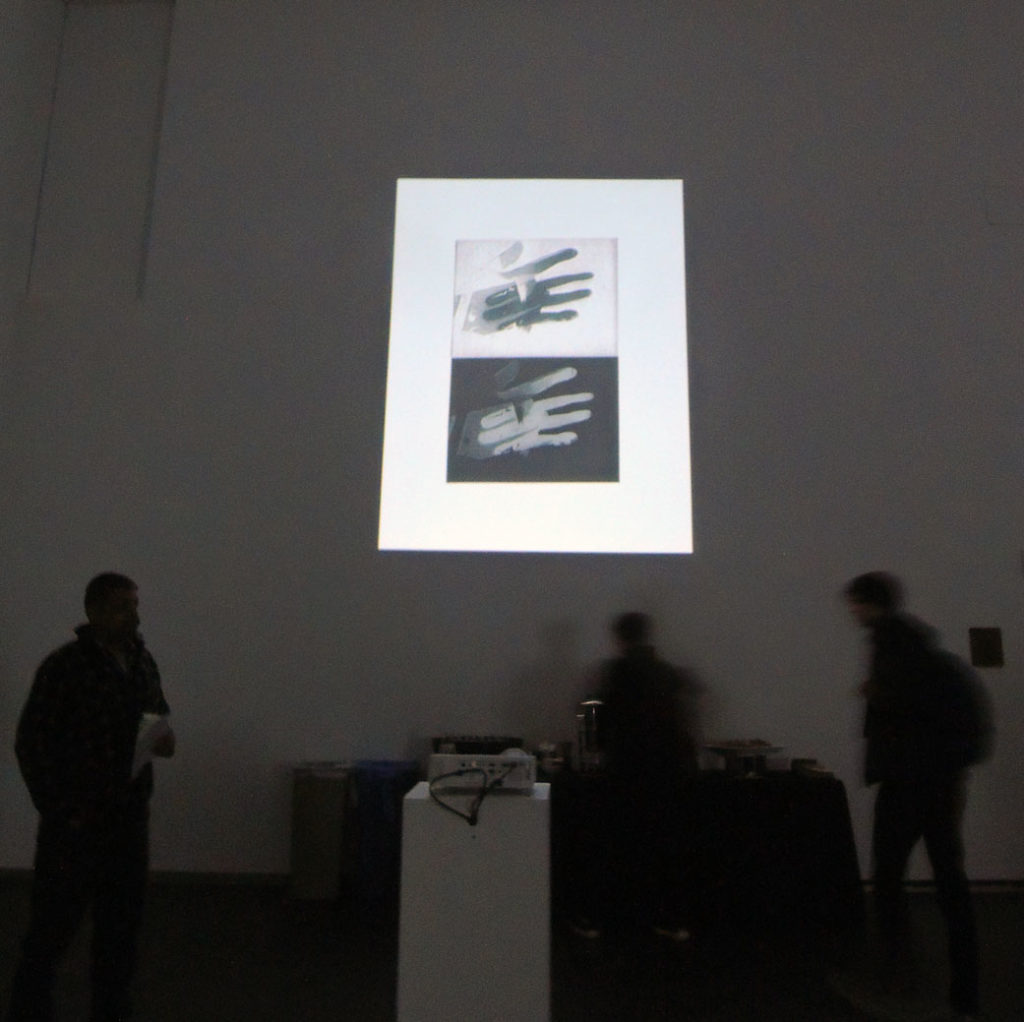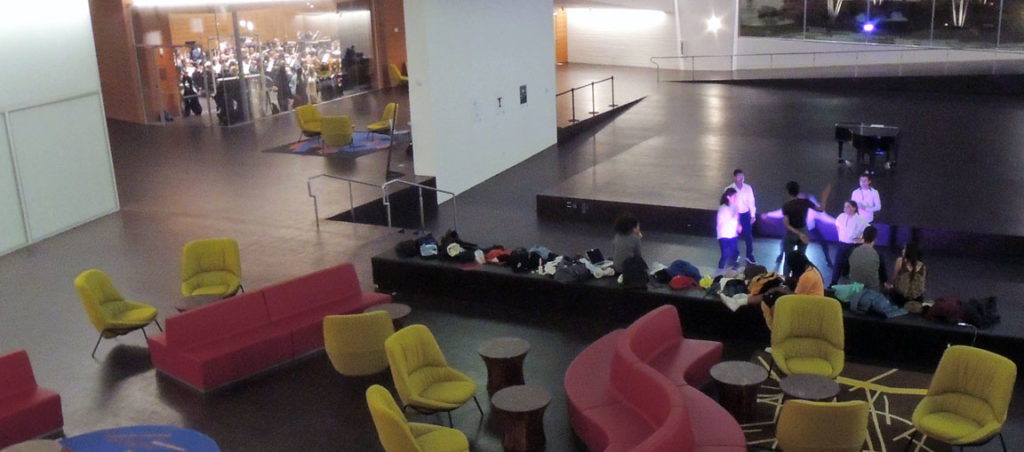 Just off the main lobby in the new Lewis Center for the Arts, where an orchestra might be rehearsing a few feet away from a dance recital, is the Hurley Gallery. There you will find an exhibition featuring the work of 184 current and former students of David Reinfurt's Graphic Design classes.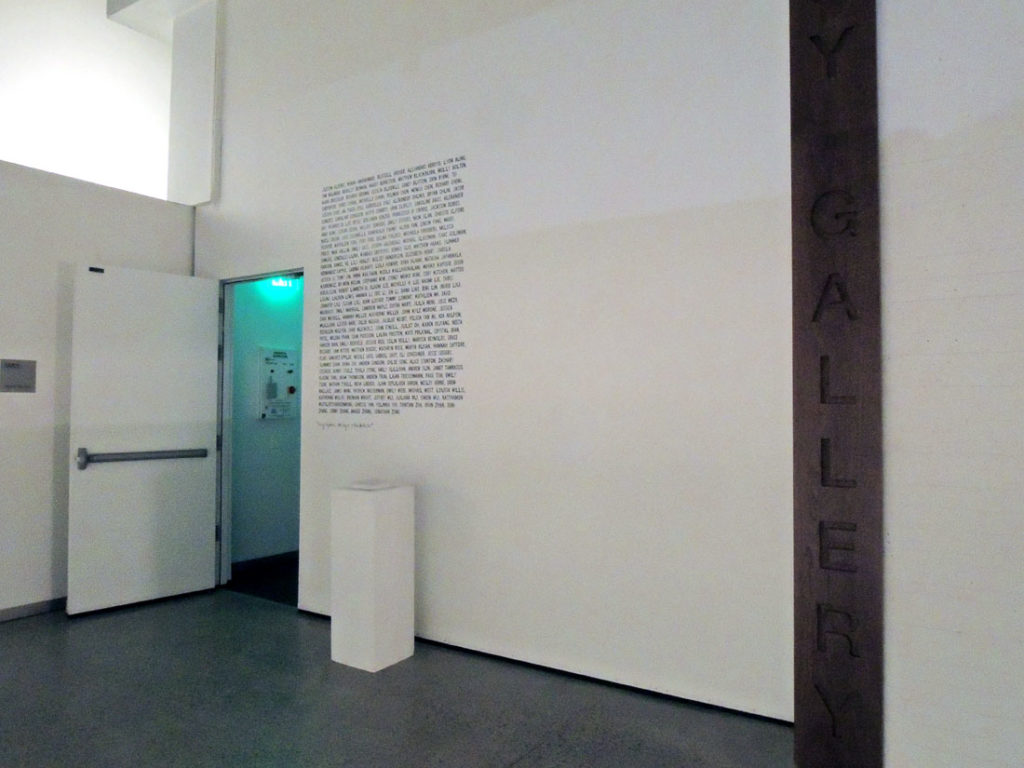 The show is organized around three large-scale projections on the walls of the gallery. Each is tied to a specific graphic design class: VIS 215 offers students an introduction to typography, VIS 216 moves onto discrete problems of graphic form, and VIS 415 is an advanced class where students pursue one common and substantial design project for the semester.
"These courses allow Princeton students to explore the graphic design mechanics of how the messages reach them in their immediate environments, whether physical or online," said Reinfurt. "Information is always designed — it is intentionally planned and given a specific form. Through hands-on assignments, students learn about design by doing it and also talking about it. The range of classes we initiated seven years ago equip students with the communication and production skills to operate within design, as well as apply these to their major area of interest at Princeton and after. Graphic design, without an explicit subject matter of its own, just may be the most liberal of arts."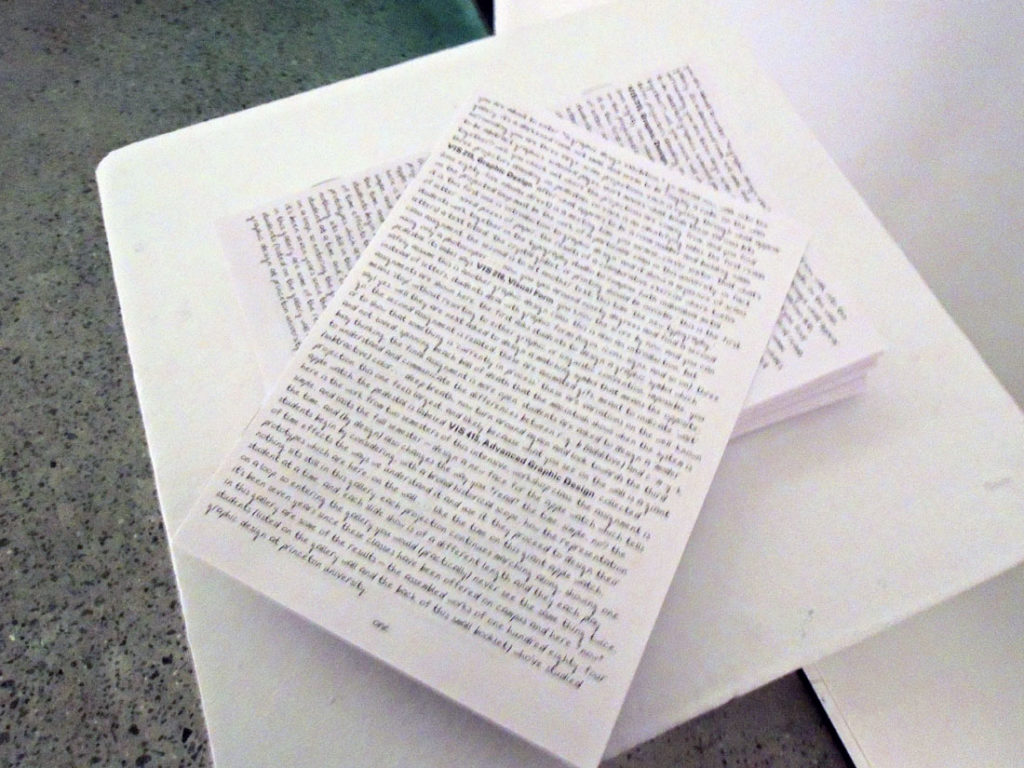 According to the program website, many students have gone on to pursue careers in design. Lily Healey, Class of 2013, is currently working in the design department at The New Yorker. Neeta Patel, Class of 2016, has spent the last year as the graphic design fellow at the Frank Lloyd Wright Foundation in Phoenix. When graduating, Patel wrote a class-day speech about her time in the Visual Arts Program and was recently featured in Fortune Magazine. Ben Denzer, Class of 2015, is a junior designer at Penguin Books. Nazli Ercan, Class of 2017, is currently a designer for Pin-Up architecture magazine in New York. Bo-Won Kim, Class of 2011, just completed an M.F.A. in graphic design at Rhode Island School of Design.
The gallery is open daily 10:00 a.m. to 8:30 p.m. through December 15; open daily 9:00 a.m. to 5:00 p.m. from December 16-28 (closed December 22 and 25).