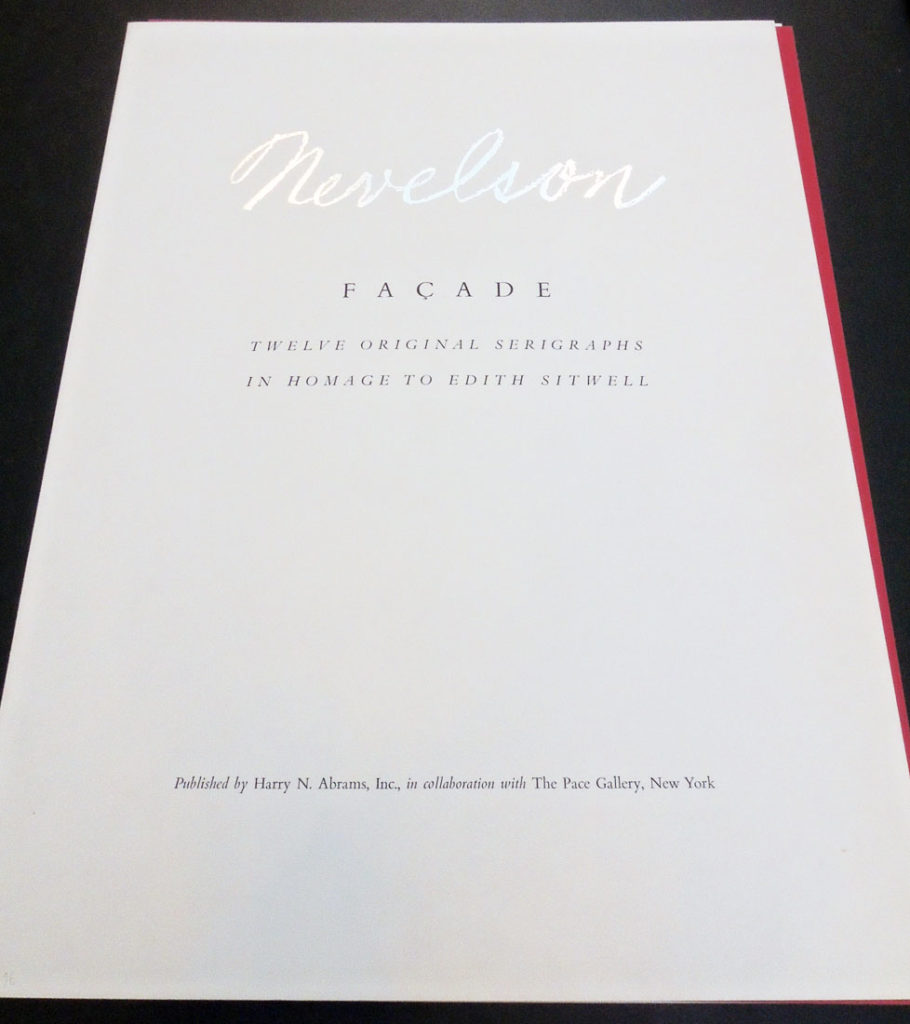 Louise Nevelson (1899-1988), Façade: Twelve original serigraphs in Homage to Edith Sitwell (New York: Abrams; in collaboration with the Pace Gallery, [1966]). Copy 36 of 150. Graphic Arts Collection (GAX) Oversize 2008-0019E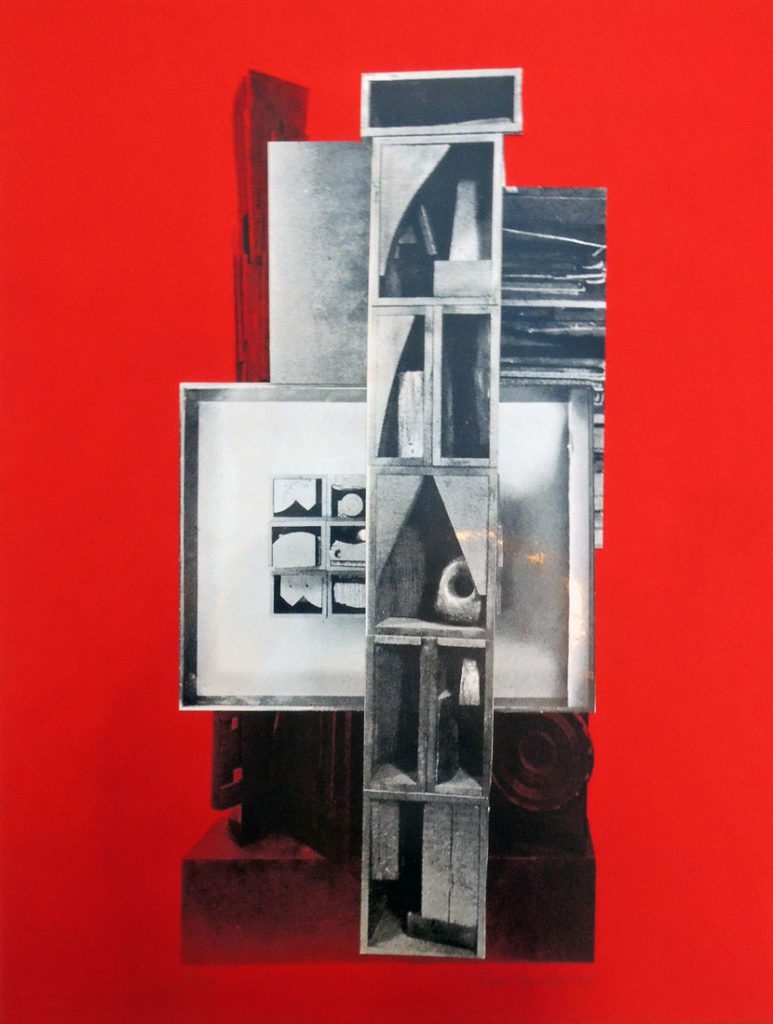 Only one serigraph from Louise Nevelson's portfolio, Façade, Twelve Original Serigraphs in Homage to Edith Sitwell, can be found in the Graphic Arts Collection. It's called "The Drum" after the Sitwell poem it accompanies. Arne Glimcher financed the elephant folio and arranged for Nevelson to work at Chiron Press with master printer Steve Poleskie and his studio assistant Brice Marden.
"Nevelson was enthusiastic about making the silkscreen prints," writes Laurie Wilson, "and showed up daily for several months in the winter of 1965-66, producing Façade. Poleskie remembered Nevelson as being 'easy to work with and very calm, almost mellow.' He said that though she didn't talk about Edith Sitwell, whose poetry and person had ostensibly been the inspiration for the prints, 'she dressed like Sitwell in big hats and a fur coat. She talked a lot with her lyrical voice and seemed to enjoy herself working on the prints.'"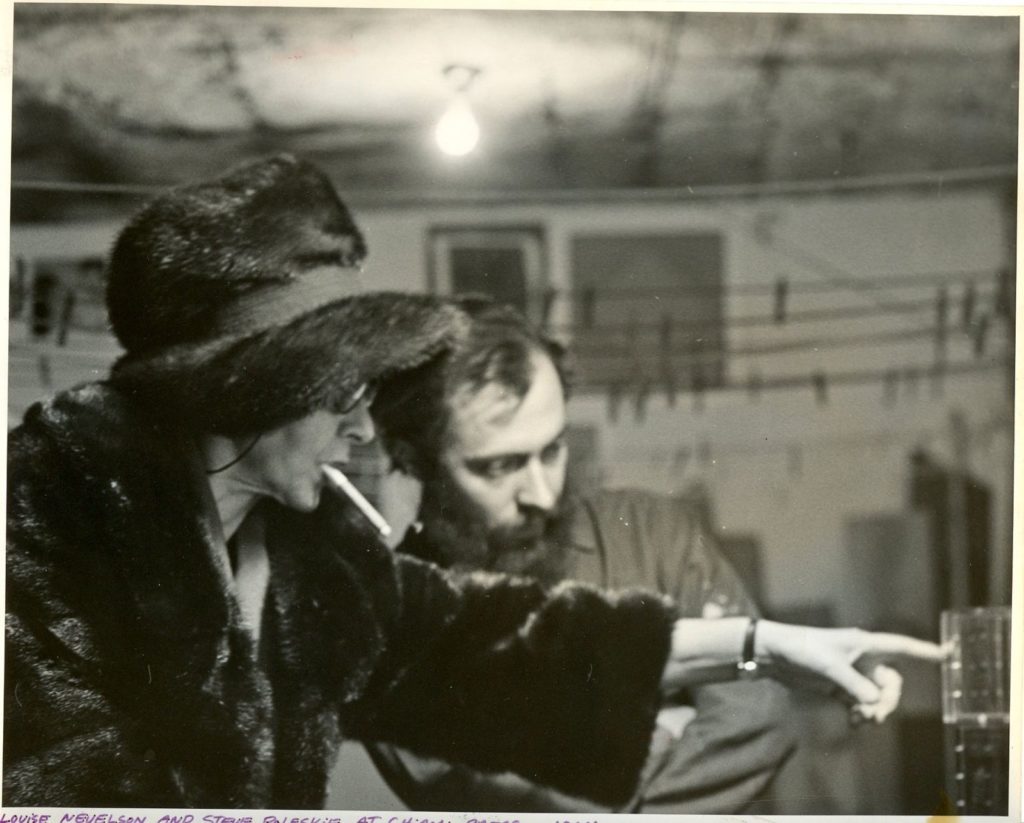 "Nevelson's modus operandi at Chiron may have started out like other artists, using silkscreen to quickly produce multiple images that would sell quickly [but] after reproducing the silk screens of five photographs from her 1964 show . . . she felt they looked too flat and began to cut them up and collage the parts together into new images. She and Poleskie [seen above] experimented until they figured out how to construct the collaged images on acetate, and then they photographed the result into what would be the final screen from which the twelve different original prints for the portfolio would be made." —Louise Nevelson: Light and Shadow (2016).