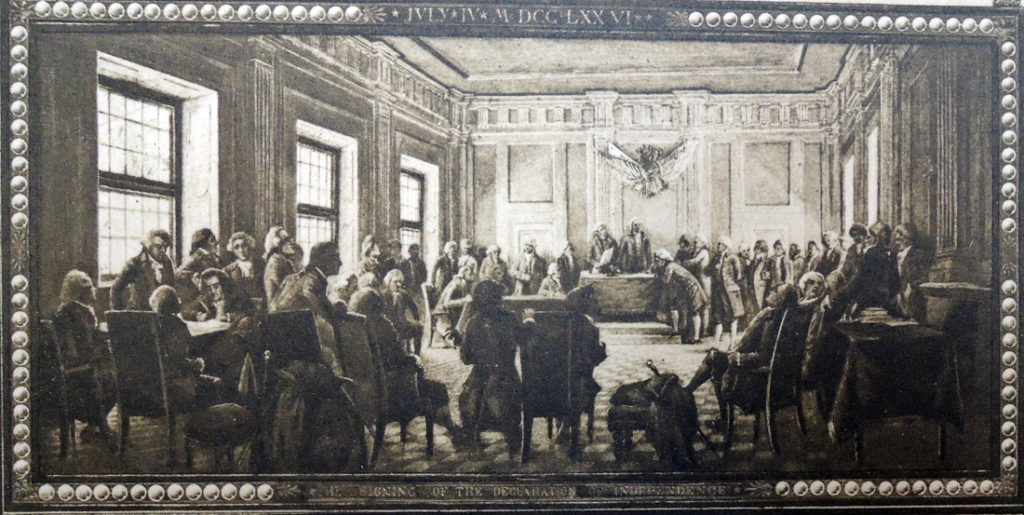 Nestore Leoni (1862-1947), The Declaration of Independence, and Constitution of the United States. Facsimile in Photogravure of the Thirteen Illuminated Parchments, Containing the Text of the Great Documents, and Reproducing in Chronological Order the Portraits of the Presidents, Statesmen, Admirals and Generals, with Illustrations of the Most Important Events and Episodes of American History from its Discovery Up to the Present Time (Roma: N. Leoni, 1910). Provenance: Author's presentation inscription to H. Blakiston Wilkins, dated 1921. Wilkins was executive secretary to the American Academy in Rome 1919-1921 and also the honorary curator of musical instruments at the Library of Congress. Rare Books Oversize 2006-0207F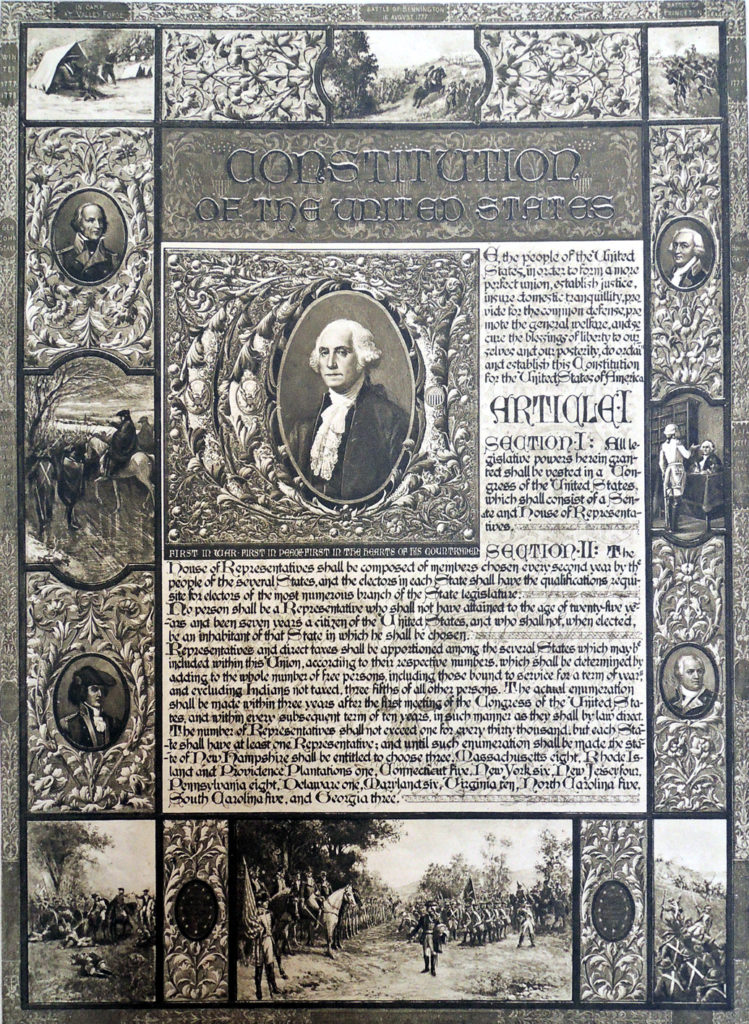 In 1902, critic Charles Caffin (1854-1918) reviewed Nestore Leoni's illuminations of The Declaration of Independence and the Constitution of the United States recently completed in Rome and on exhibit in New York City. He noted that manuscript illumination had a resurgence during the Renaissance and then continued:
"It was the examination of these latest examples that fired Leoni with the longing to revive the art. Encouraged by Baron Podesta, the curator of the manuscripts in the National Library at Florence, and by the Abate Anziani, of the Laurenziani Library in the, same city, he began his studies, which extended over ten years. His first work was the illumination on parchment of the six strophes of the 'Canzone di Cina da Pistoia,' for presentation to Queen Margherita by a group of Florentine ladies"

"…Then [Leoni] commenced the illumination of the Constitution of the United States of America, a work which occupied him ten years. It has been recognized by the highest authorities as combining with extraordinary success the rich color and perfect craftsmanship of the old work with the spirit of modern art."–Everybody's Magazine 7, no 1 (July 1902).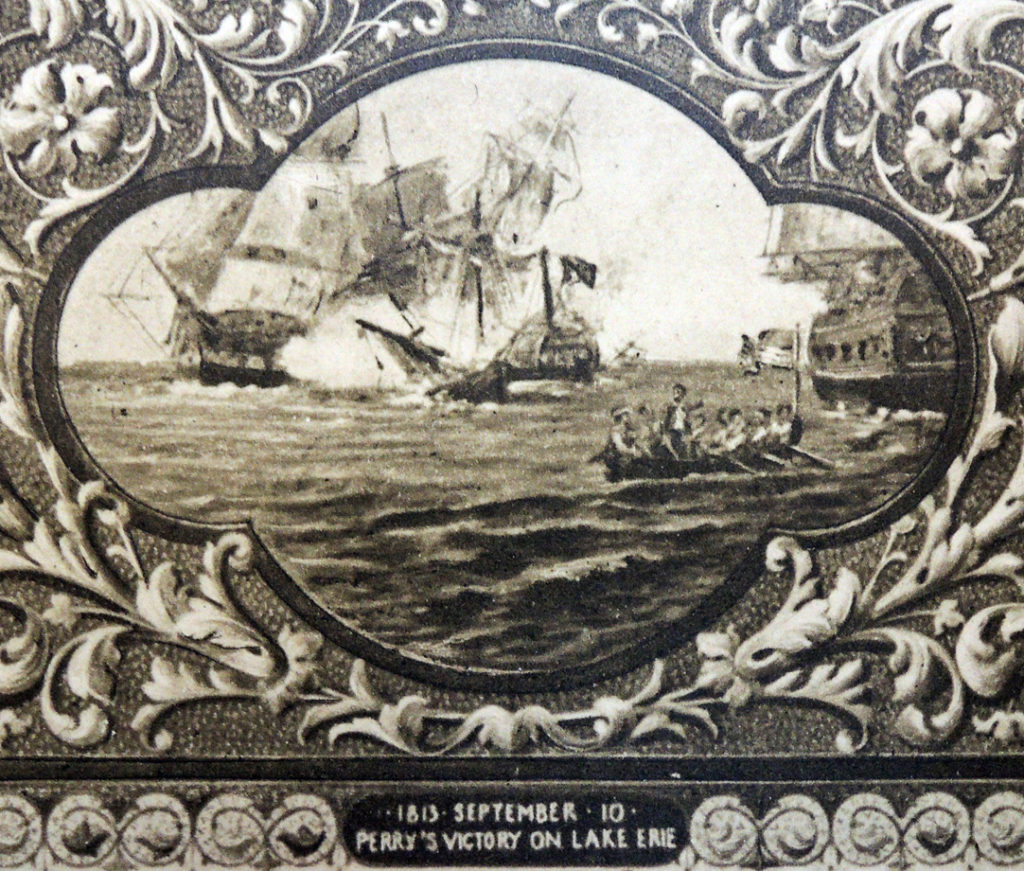 Soon after the thirteen illuminations returned to Rome, they were photographed and reproduced in photogravure. The artist self-published a portfolio in limited edition, distributed in conjunction with the New York bookseller George D. Sproul.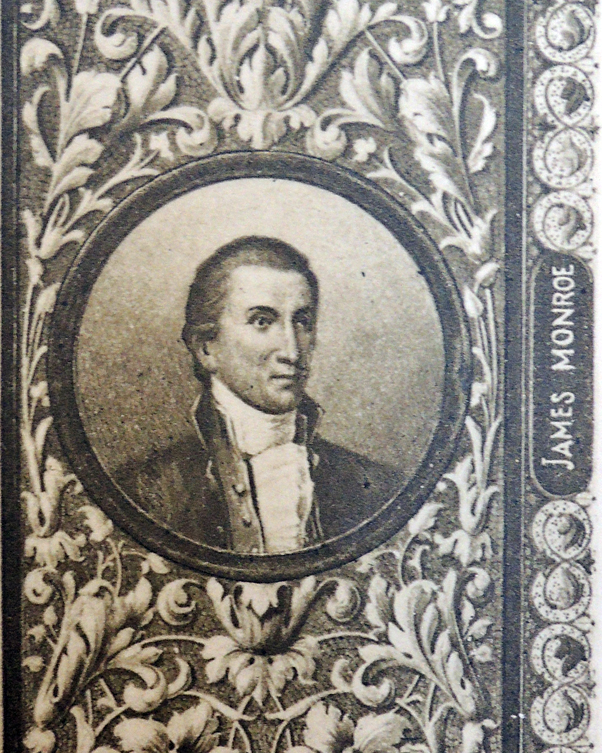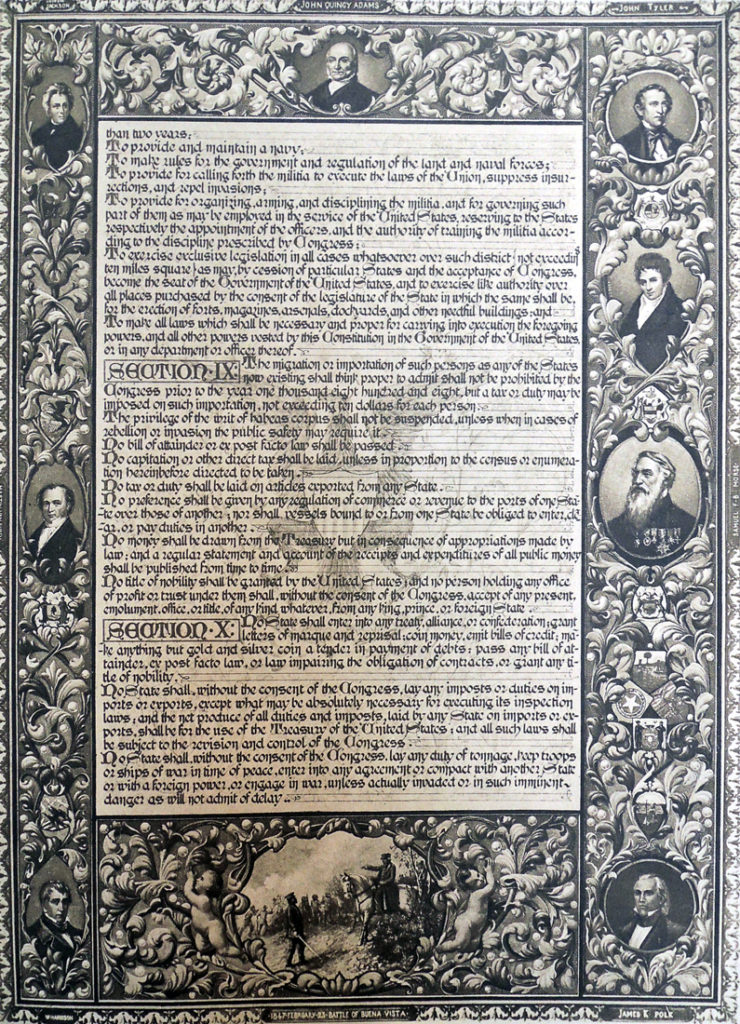 Also illuminated by Leoni:
Luigi Luzzatti (1841-1927) and Nestore Leoni, Sulla costituzione degli Stati Uniti a proposito delle miniature di Nestore Leoni (Roma: Direzione della Nuova antologia, 1901).
William Shakespeare (1564-1616) and Nestore Leoni, Shakespeare's Sonnets ([New York]: Geo. D. Sproul, 1901).
John Milton (1608-1674) and Nestore Leoni, Comus ([S.l.]: G.D. Sproul, 1902)
Alfred Lord Tennyson (1809-1892) and Nestore Leoni, The Holy Grail ([New York?]: George D. Sproul, 1902).
Francesco Petrarca (1304-1374) and Nestore Leoni, Li Trionfi de messer Francesco Petrarcha poeta laureato (Roma: Tipi dell'Unione cooperativa editrice, 1904).
Elizabeth Barrett Browning (1806-1861) and Nestore Leoni, Sonnets from the Portuguese (London: T. Fisher Unwin, 1909).
Dante Alighieri and Nestore Leoni, La vita nuova : nel sesto centenario della morte di Dante Alighieri (Bergamo: Istituto italiano d'arti grafiche, 1921).