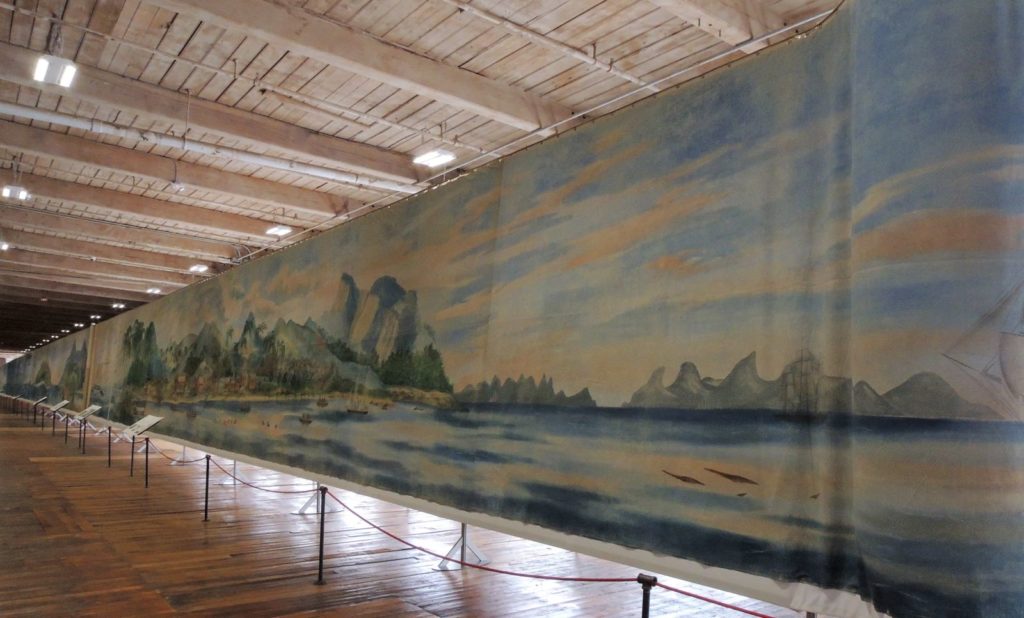 Longer than the Empire State Building is tall. Longer than three Statues of Liberty. Longer than fourteen blue whales. The Grand Panorama of a Whaling Voyage 'Round the World is on view at Kilburn Mill, New Bedford, until October. https://nbwm.maps.arcgis.com/apps/MapSeries/index.html?appid=19513a5d13964a48aa9d00973c8a9674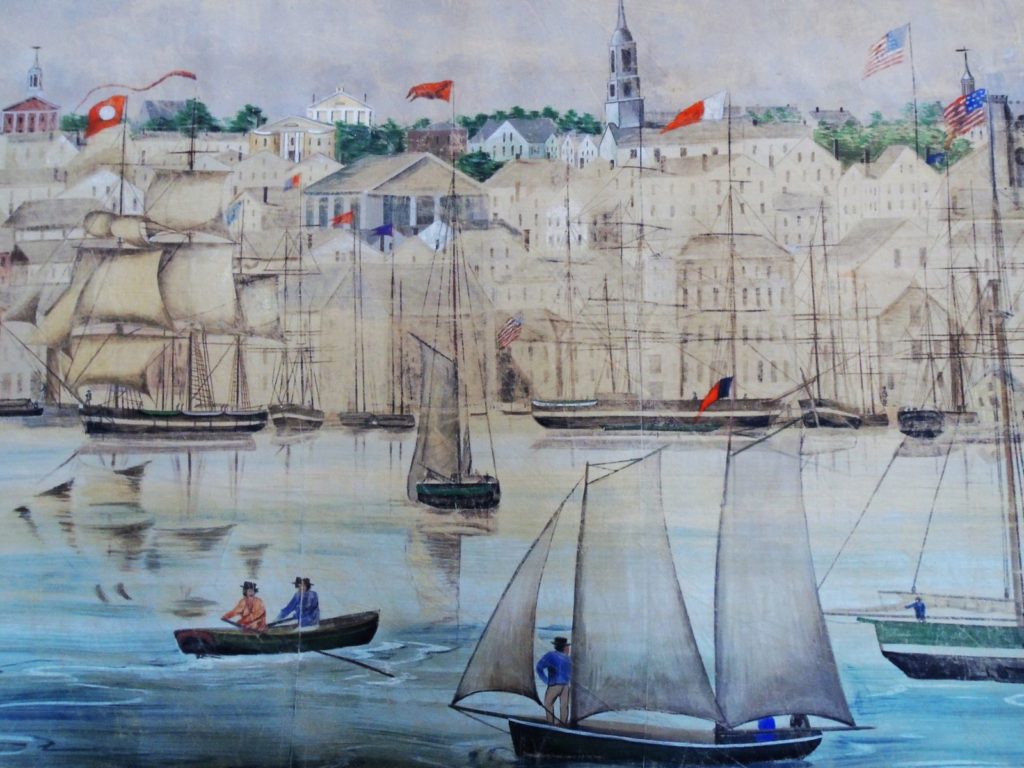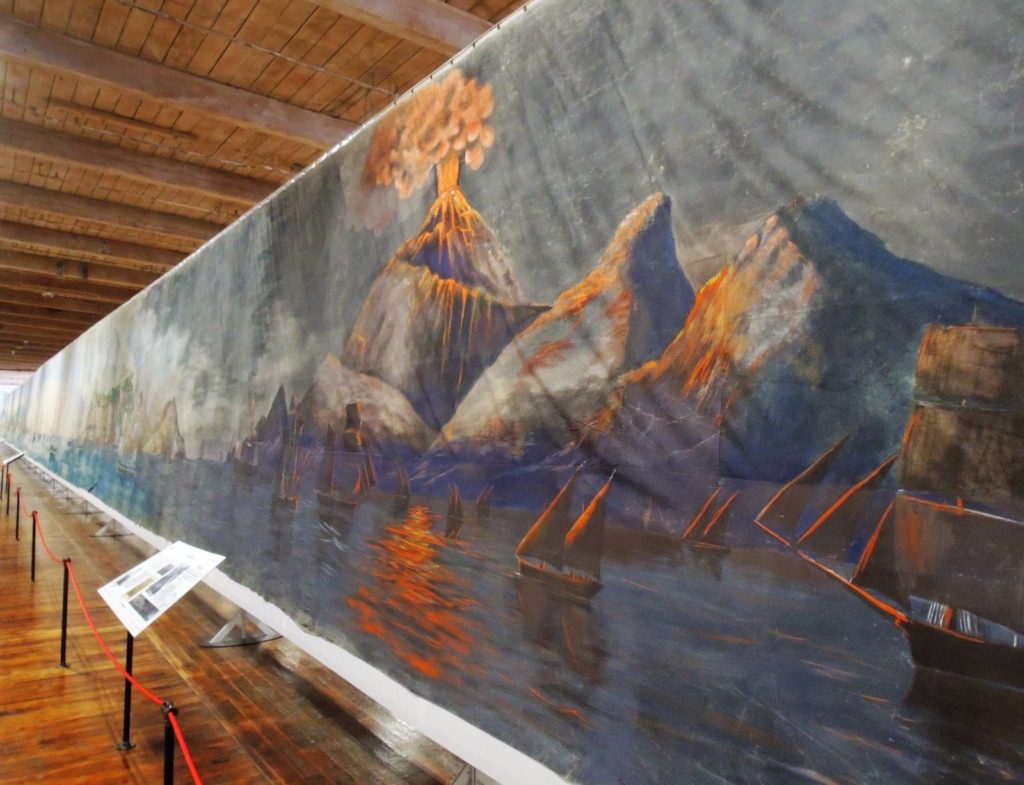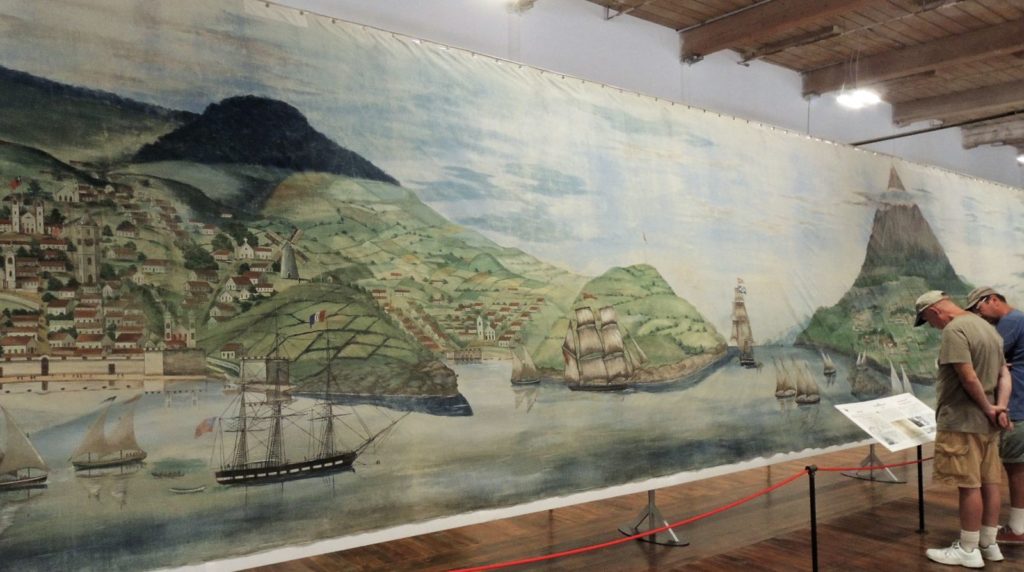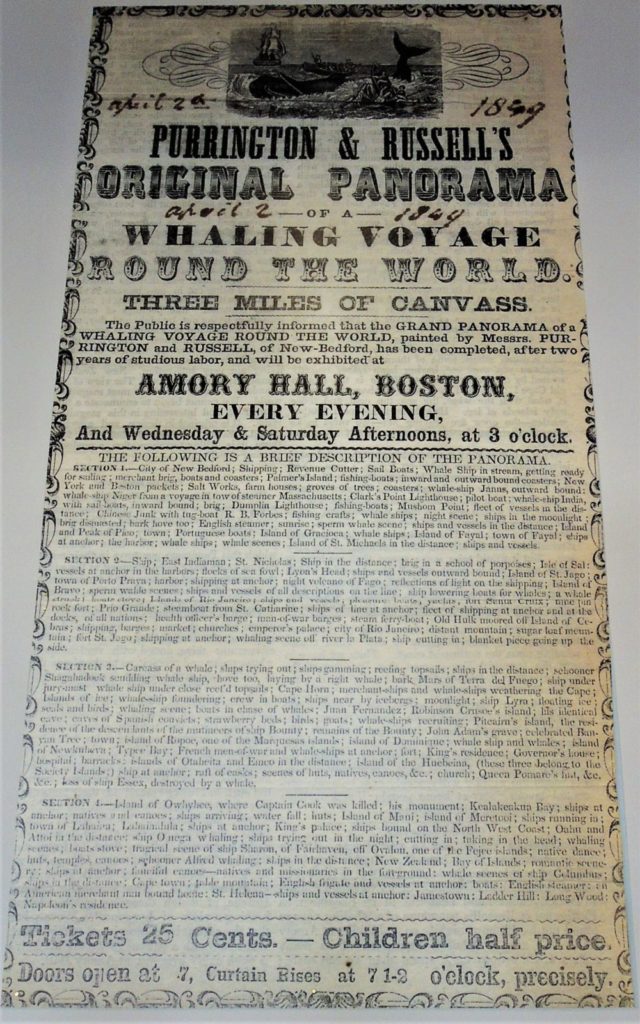 All 1,275 feet of the panorama are currently on exhibit for the first time in generations, authentically depicting a whaling voyage originating from the port of New Bedford in the mid-19th century. Two years in the making, the narrative work was completed around 1848 in five rolls by New Bedford artists Caleb Purrington and Benjamin Russell, who traveled it around the country as a commercial enterprise.
The first four of Purrington and Russell's rolls have been conserved and installed to the public thanks to the New Bedford Whaling Museum. https://www.whalingmuseum.org/programs/spectacle-motion-grand-panorama-whaling-voyage-round-world/
The location of the fifth and final section is unknown but hopefully the publicity this display receives will lead to the discovered of the last section.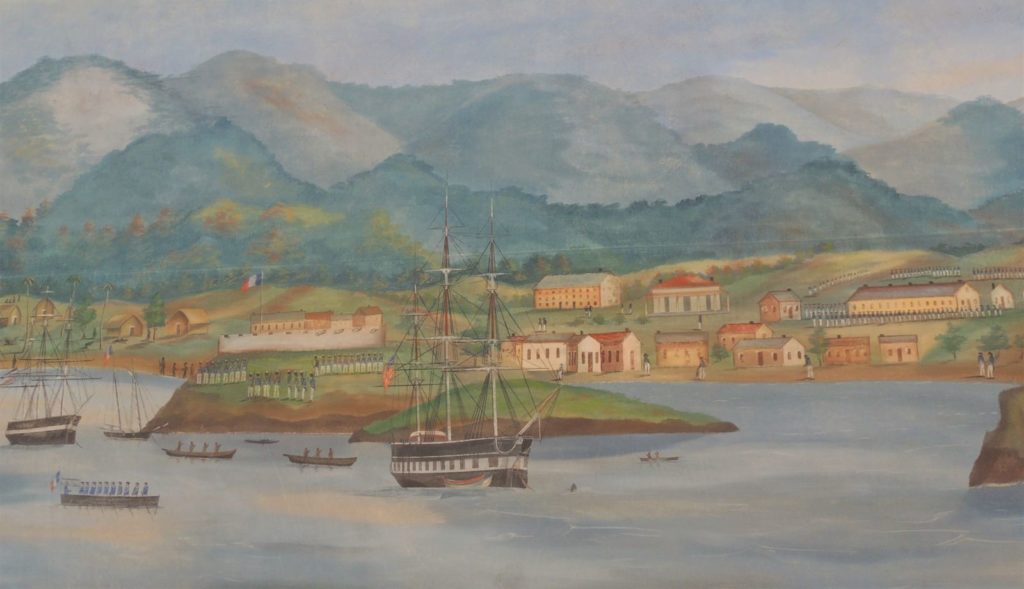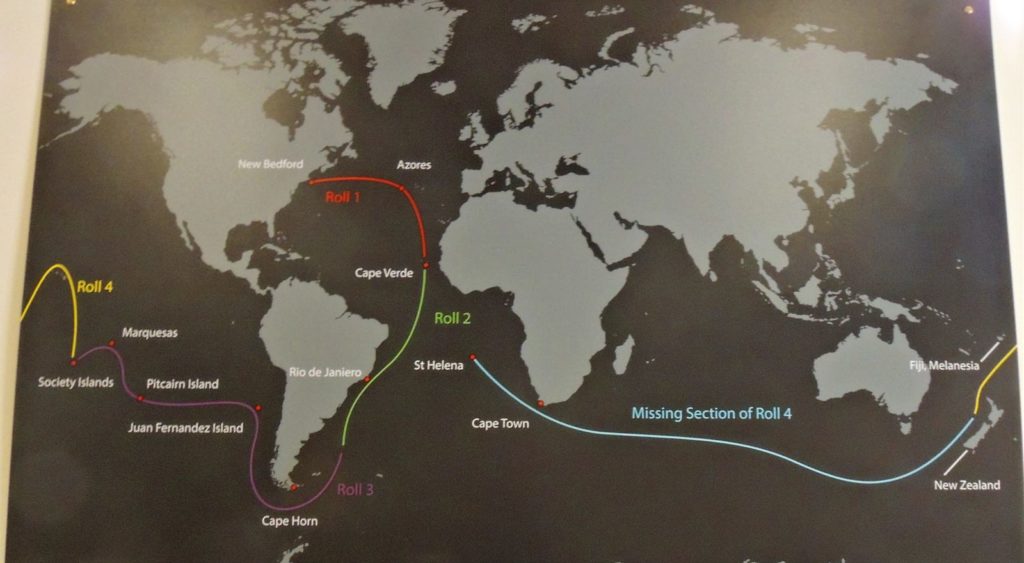 Benjamin Russell lost his money in a banking scandal and signed on to a whaling ship that took him around the world. This is the trip he depicts, with a few historical events added throughout. Herman Melville's Moby Dick and Typee: A Peep at Polynesian Life are just a few of the literary sources referenced in the painting.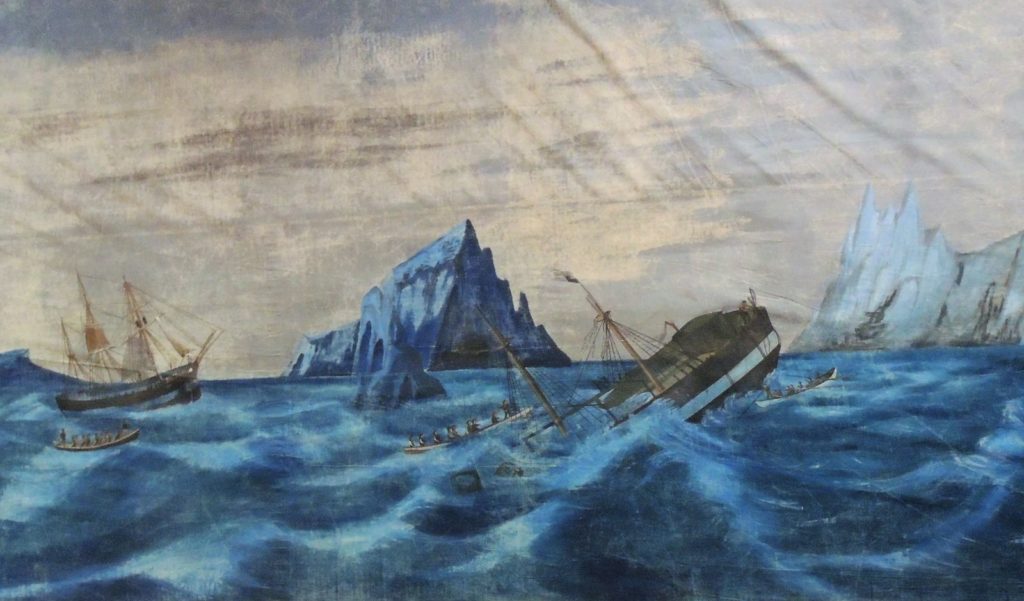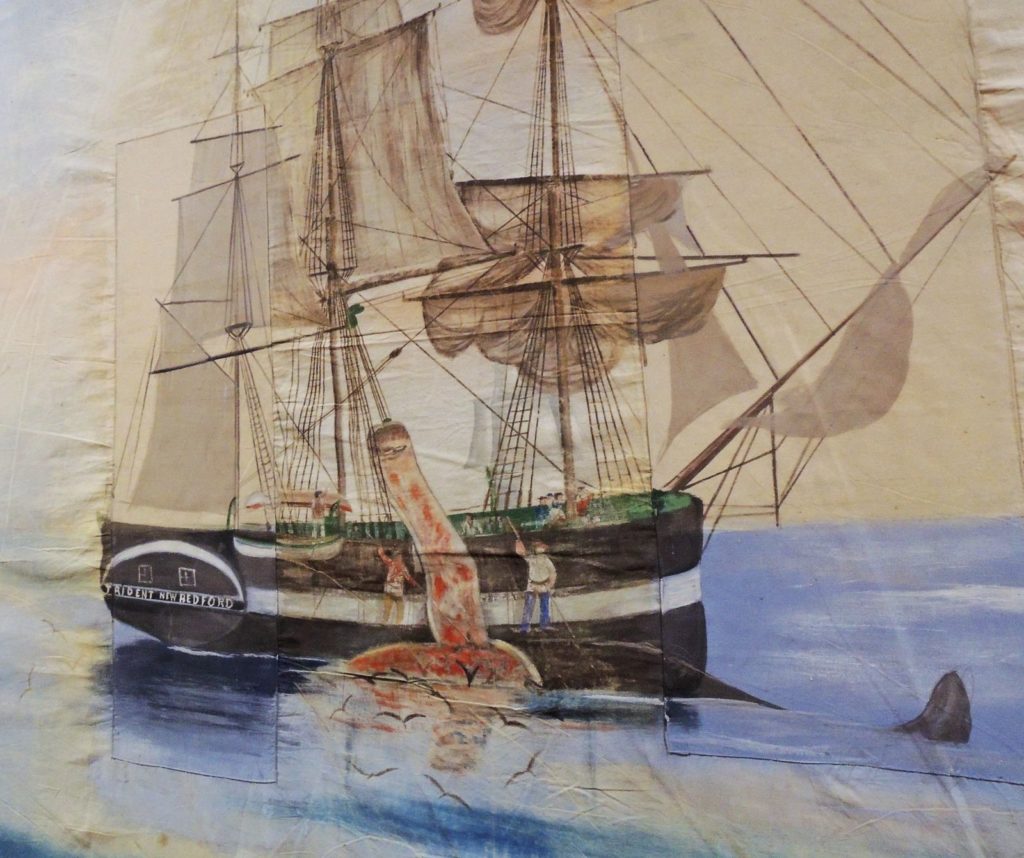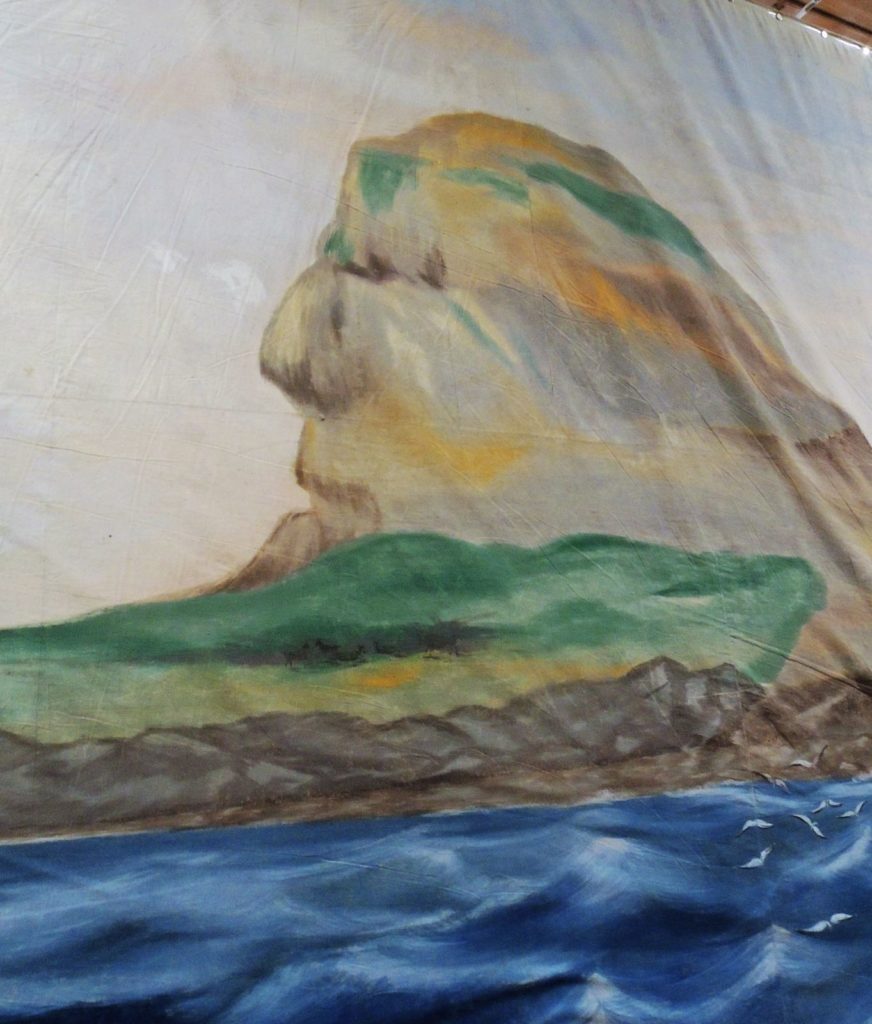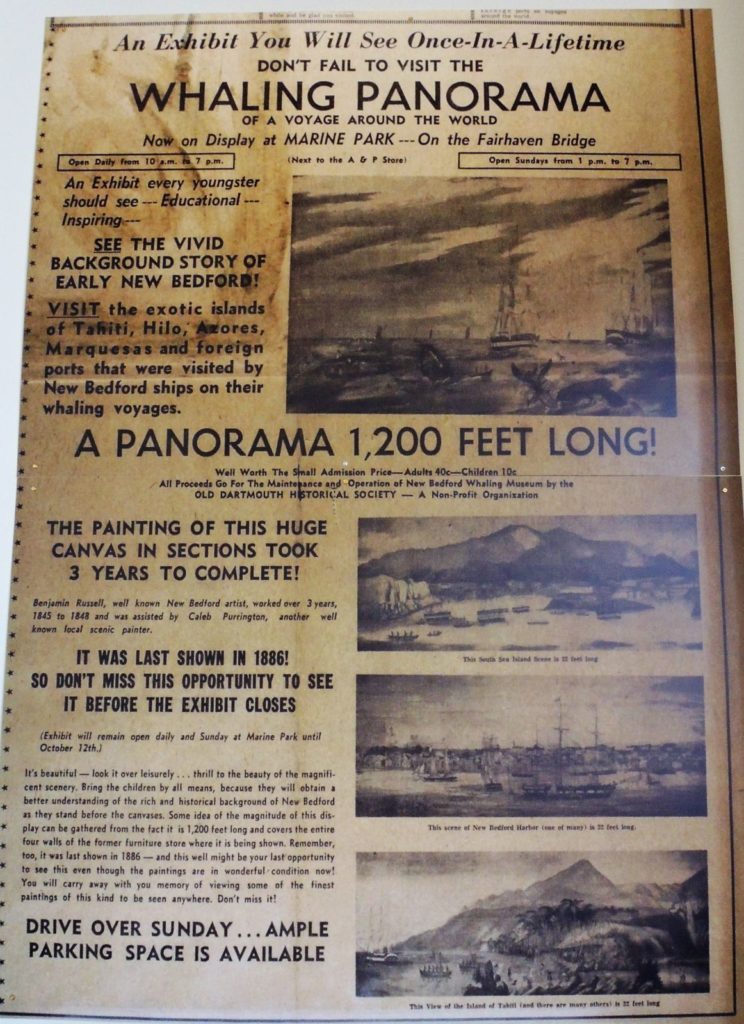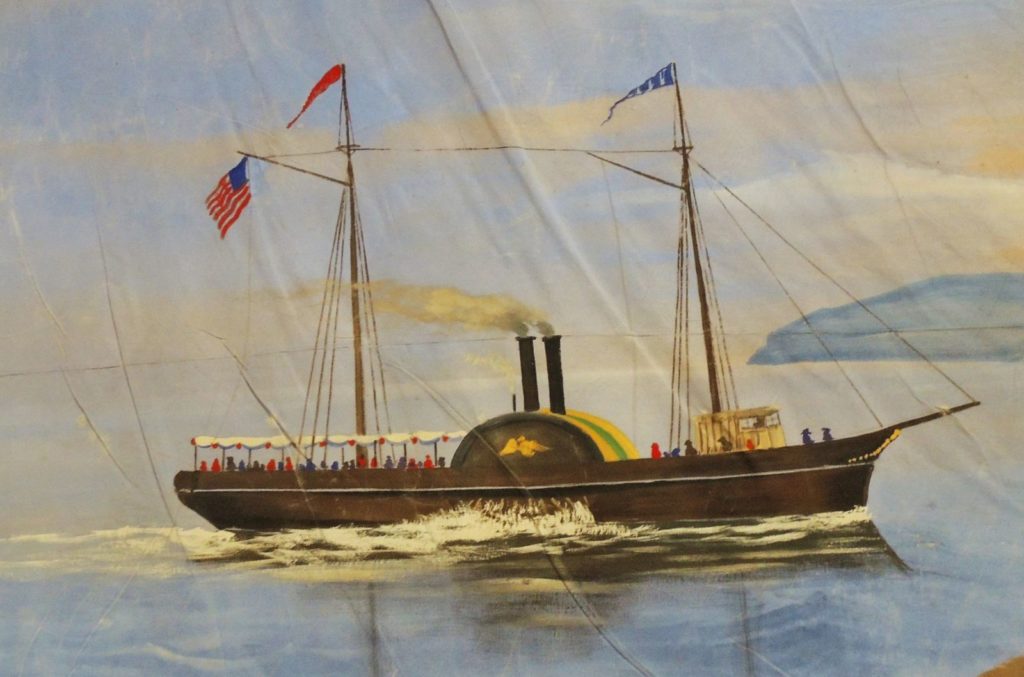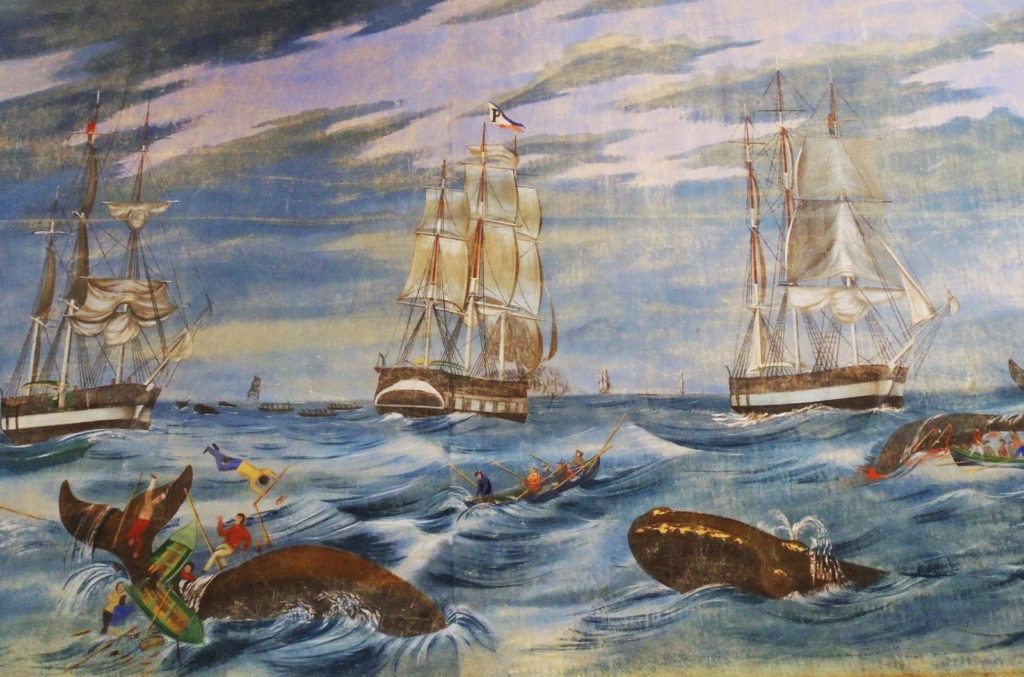 The four cotton rolls are hanging thanks to hundreds of magnets so that no damage will be done to the actual painting, and so that the entire display can travel if another venue is found somewhere around the country. Until then, the panorama has been digitized and can be viewed here: https://nbwm.maps.arcgis.com/apps/MapSeries/index.html?appid=19513a5d13964a48aa9d00973c8a9674
See also: Allan Forbes, Whale ships and whaling scenes as portrayed by Benjamin Russell. Presenting reproductions in color of the paintings of the foremost artist in that field edited by Ralph M. Eastman, assisted by K.G. Rogers (Boston: Second Bank-State Street Trust Co., 1955). Forrestal Annex ND237.R86 F7