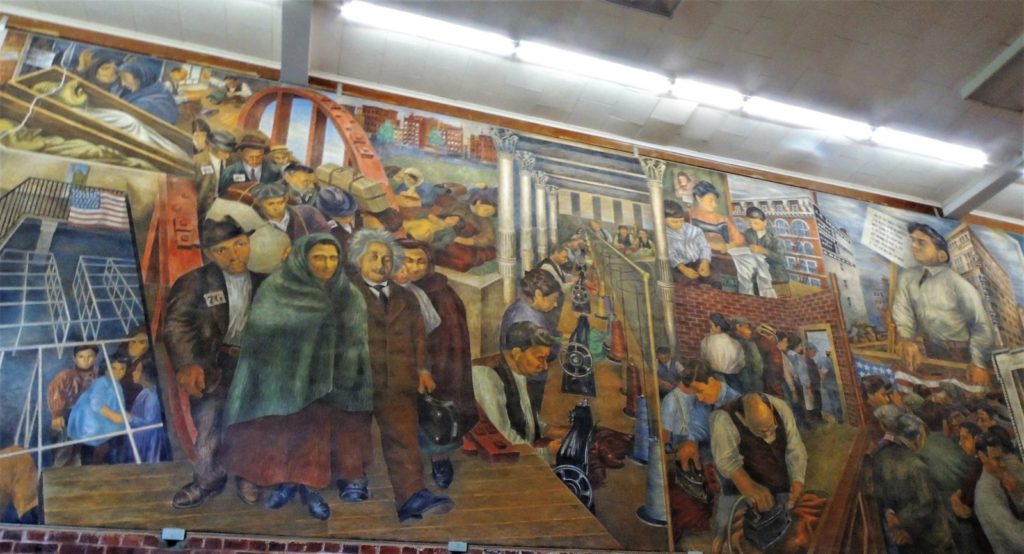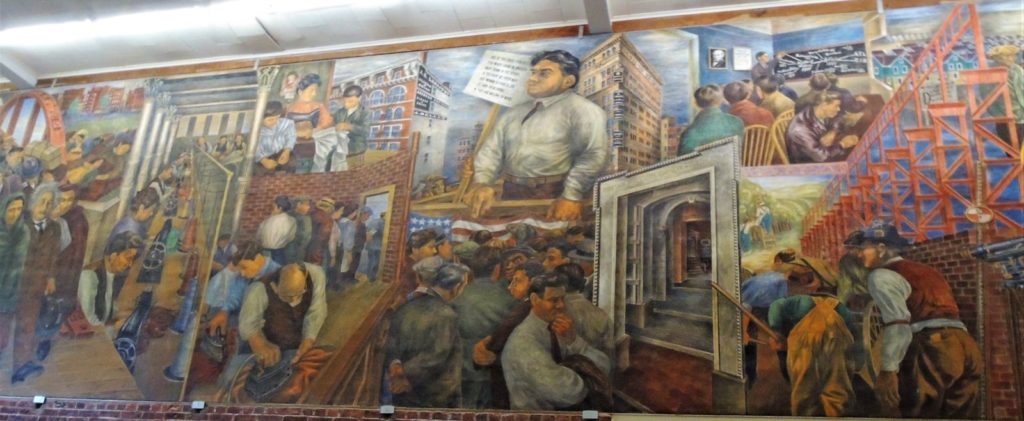 Twenty minutes east of Princeton is the Jersey Homesteads (now called Roosevelt) created to resettle Jewish garment workers living in tenements in New York and Philadelphia. Each family accepted into the community was charged $500 and approximately 200 took advantage of the opportunity to live in government designed houses outside the city.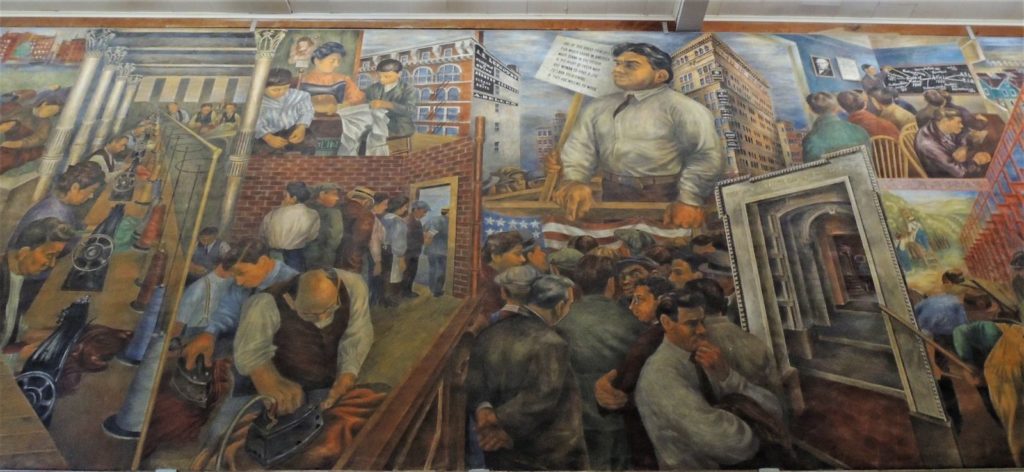 Many artists have been attracted to the area, beginning with Ben Shahn (1898-1969) and his partner (later wife) Bernarda Bryson (1903-2004). Shahn was invited to create a mural for the school and between 1937 and 38, Ben and Bernarda completed a 45-foot fresco depicting the history of the Jersey Homesteads. By 1947, the government begun selling the houses, first to their residents, then to outsiders. Shahn and Bryson rented a home for several years, finding it hard to give up their NYC apartment, but eventually moved to Roosevelt full-time.
The Shahn mural begins at the left with Jewish immigrants arriving at Ellis Island, featuring portraits of Shahn's mother, Raphael Soyer, Albert Einstein, and Charles Steinmetz. The center section is filled with the crowded sweatshops and tenements where residents used to live, and the far right shows the planning and development of the Roosevelt cooperative factory and farms. Among the recognizable figures are the architect Alfred Kastner, Heywood Broun, Rexford Guy Tugwell, Senator Robert Wagner, Sidney Hillman, and John Brophy.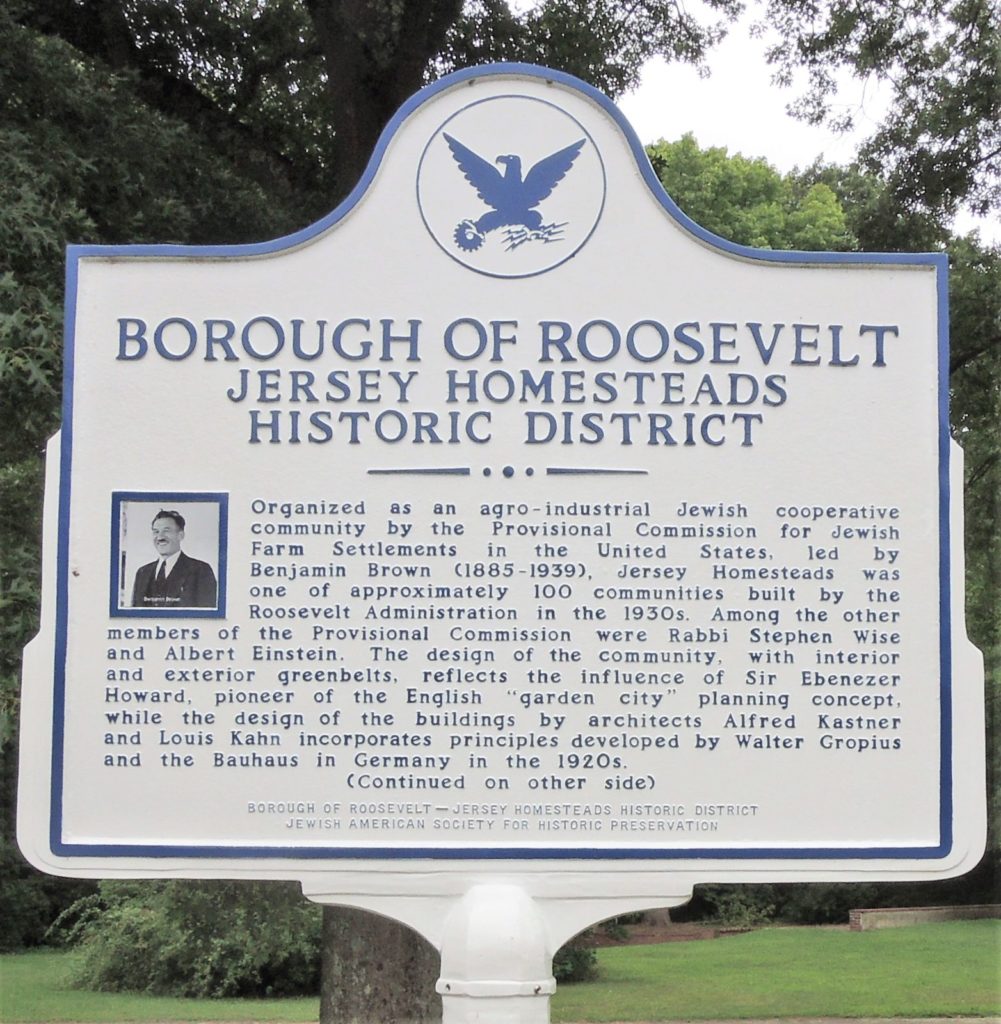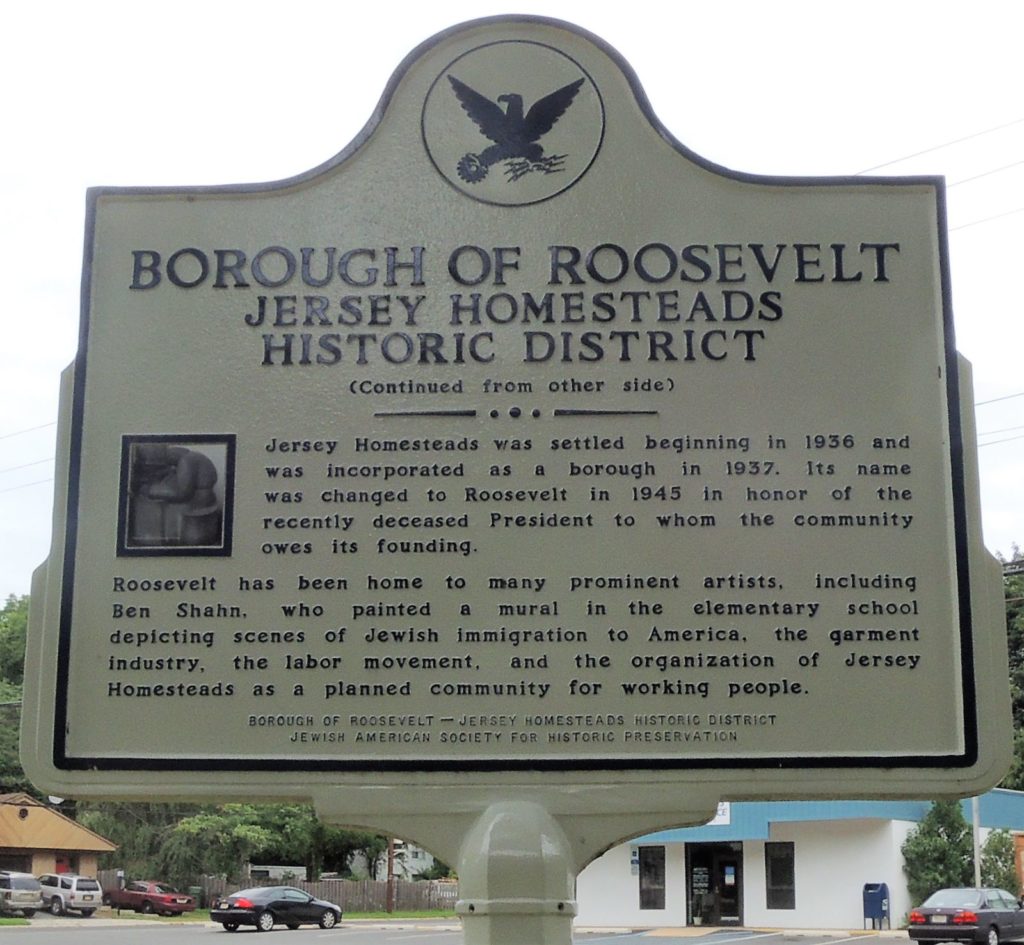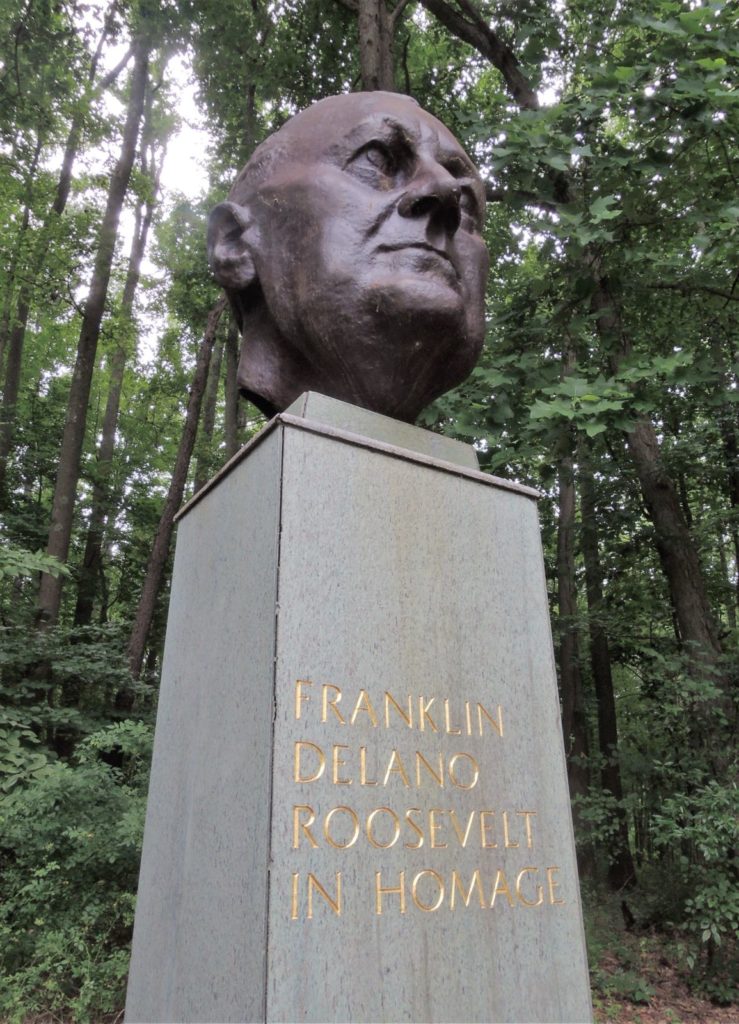 Bust of Roosevelt by Jonathan Shahn, located a short distance from the school.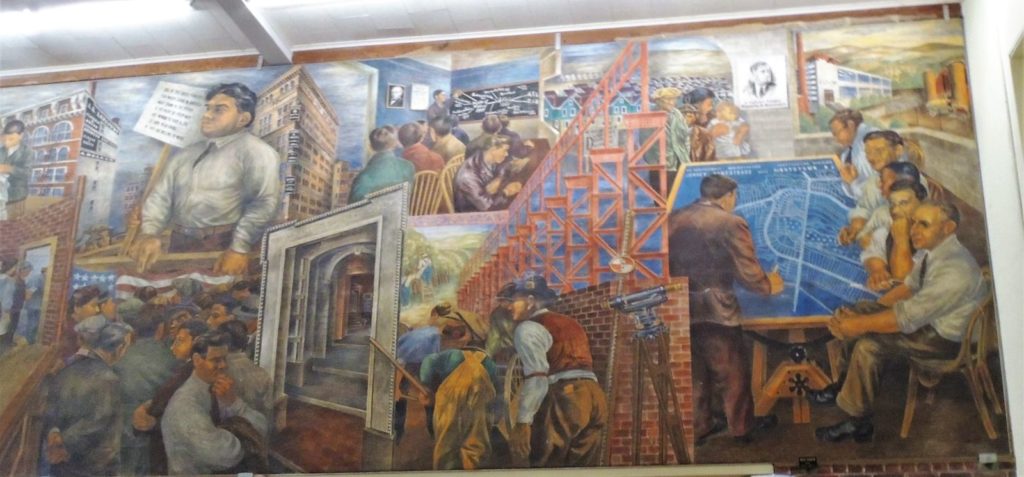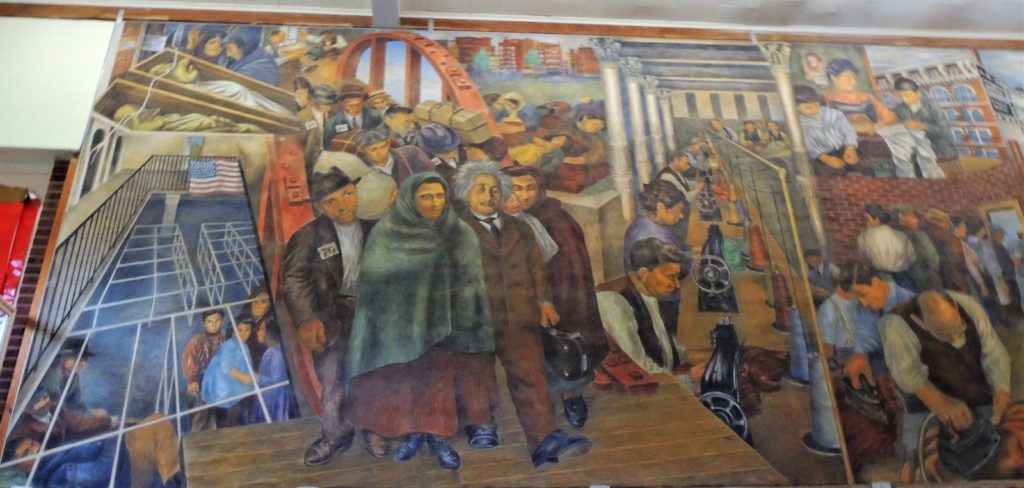 Generations of Artists: Roosevelt, NJ from Princeton Community Television on Vimeo.