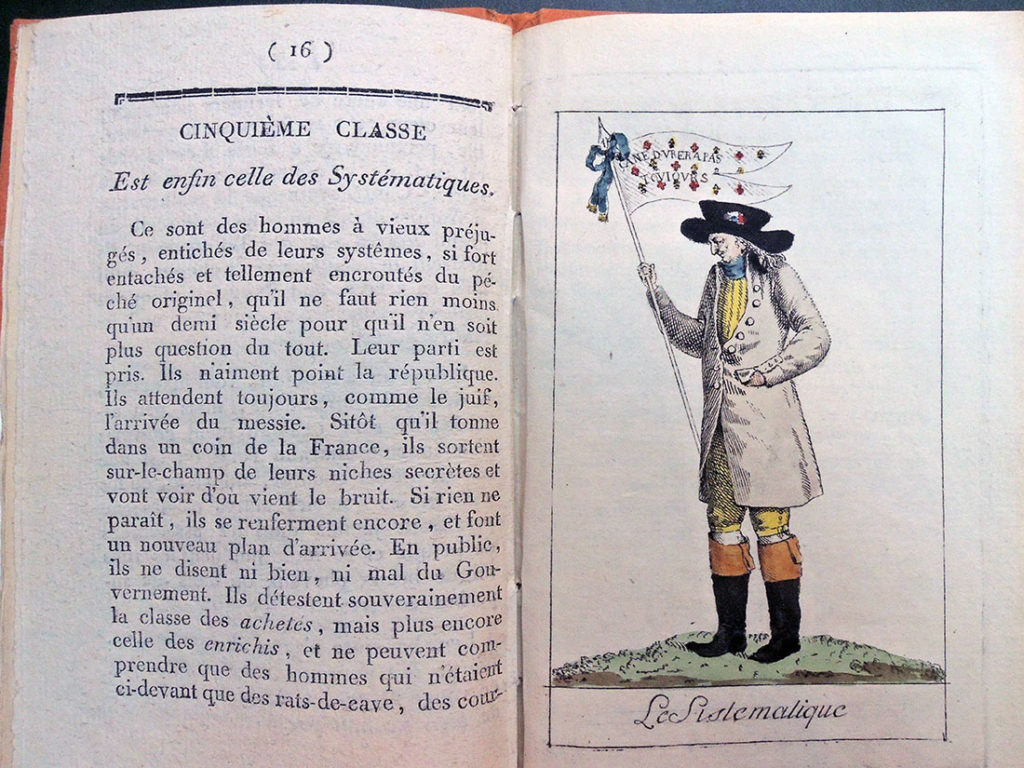 In this rare 1798 edition of political caricatures, recently acquired by the Graphic Arts Collection, five classes of Republicans are pictured and described. The humor of the texts, written and possibly also drawn by Antoine Joseph, comte de, Barruel-Beauvert (1756-1817)–cousin of Rivarol, editor in 1791 of the monarchical newspaper Acts of Apostles–is not easily translated but presents: l'Indépendant, l'Acheté, l'Enrichi, l'Exclusif, le Systématique.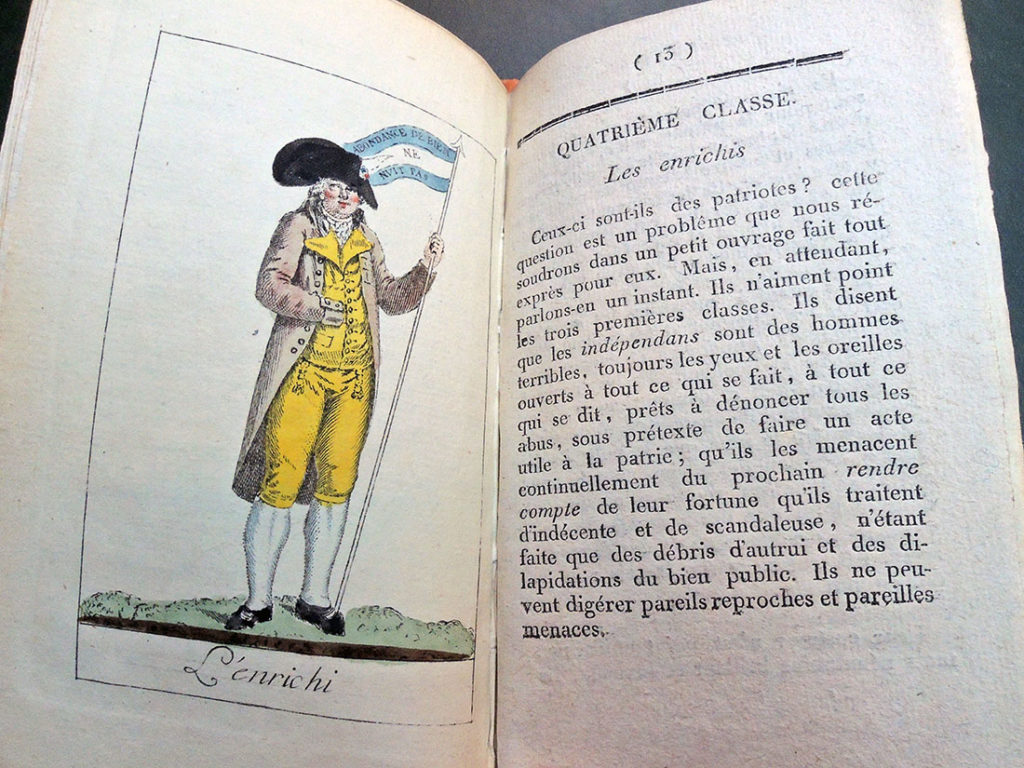 Note that in 1850, Barruel-Beauvert is described as an author of political pamphlets of no merit:
BARRUEL-BEAUVERT, (Antoine Joseph, comte de,) born at the castle of Beauvert, in Languedoc, in 1756, of a family of Scottish origin, was by profession a soldier, and rendered himself in some little degree remarkable by his loyalty during the French revolution, but much more so by his vanity and selfconceit. Although constantly on the list of persons proscribed, he still contrived to remain in Paris undiscovered by the police till 1800, when he was imprisoned, but obtained his liberty in 1802. After the restoration, his disappointment at not receiving the rewards and honours which he imagined to be his due, led him to publish several pamphlets, for which he was obliged to leave Paris, and went to Italy. He died at Turin 1817. He was the author of many political pamphlets, of no merit. (Biog. Univ. Suppl.)
–Hugh James Rose, New General Biographical Dictionary, Vol. 3 (1850).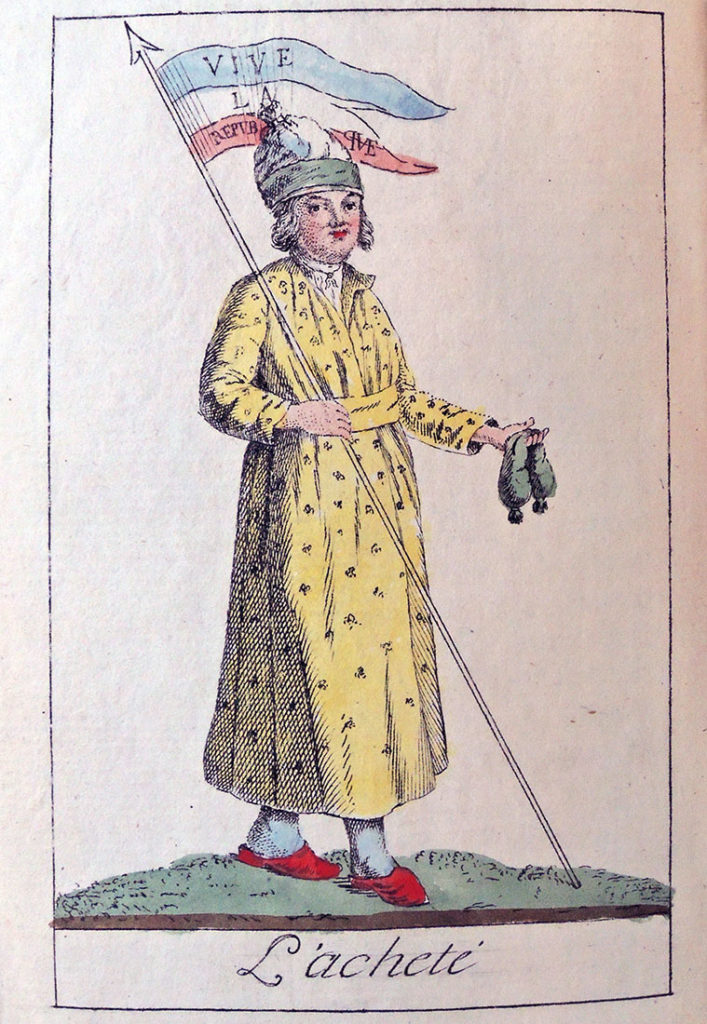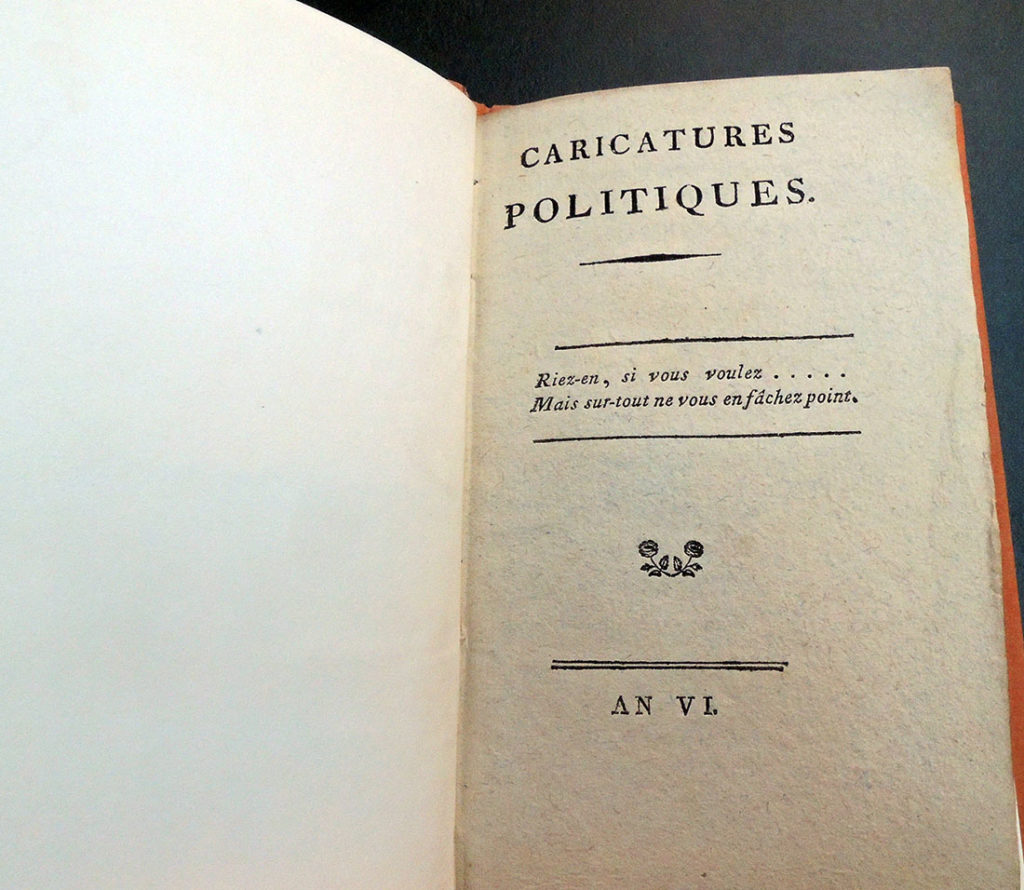 Riez-en si vous voulez…, mais surtout ne vous en fâchez point = Laugh at it, if you want… but don't forget the point.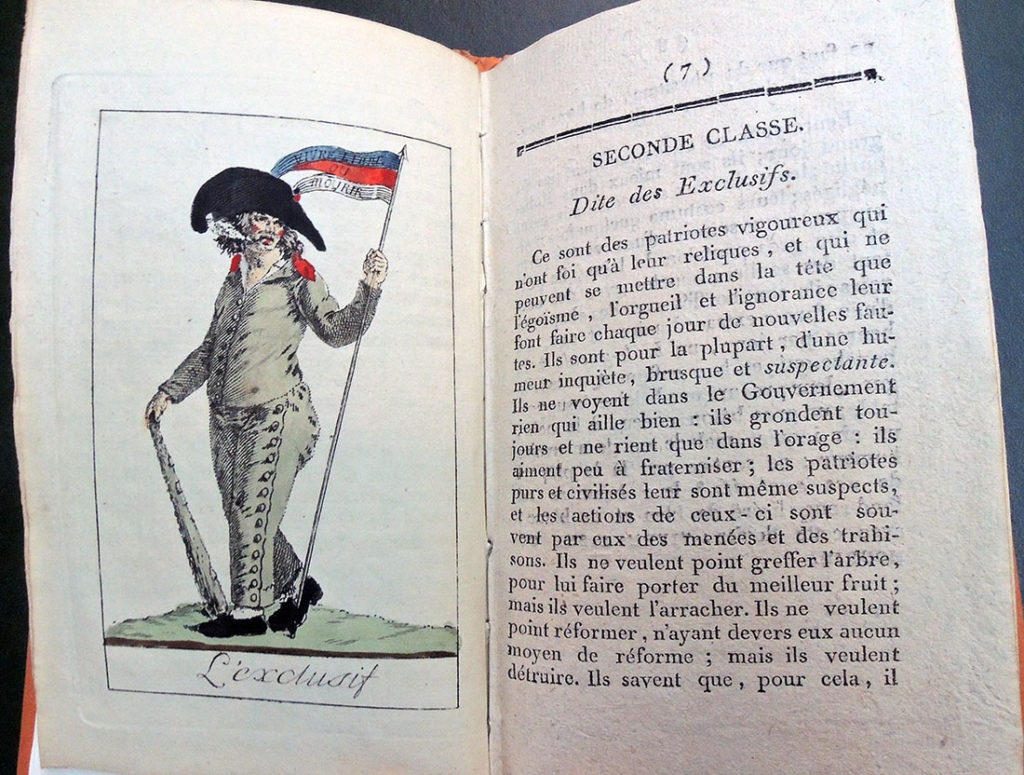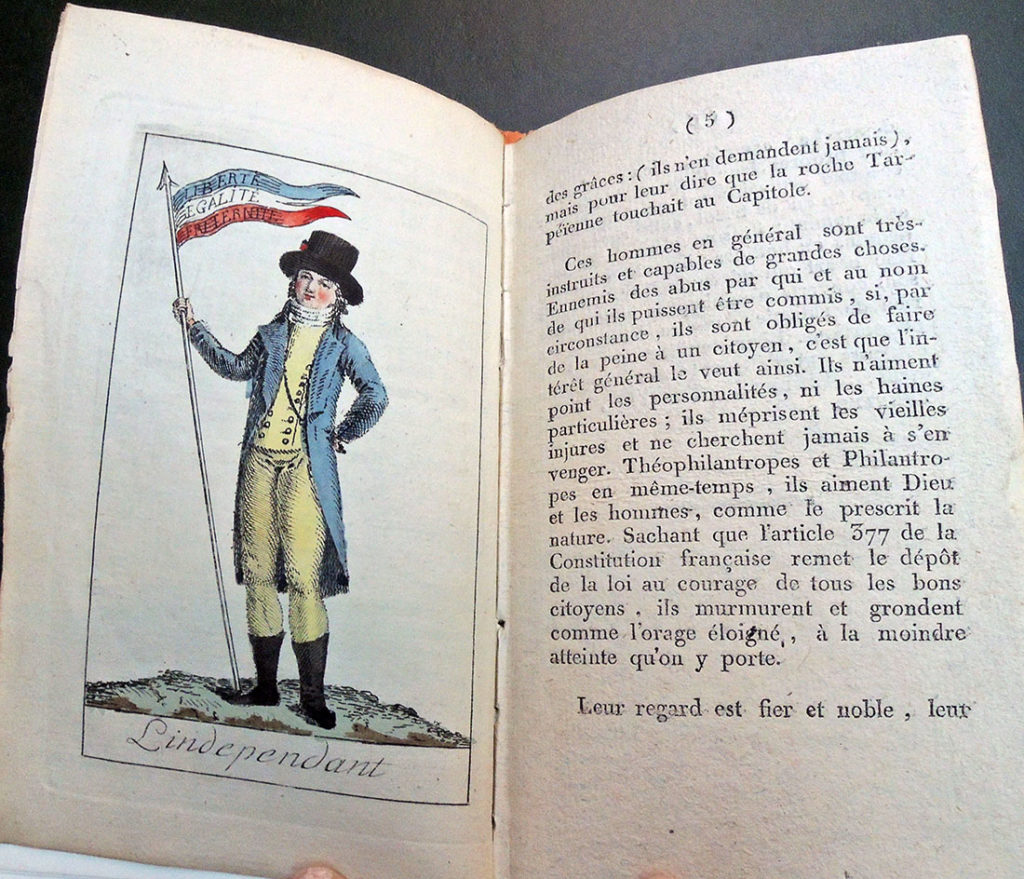 Antoine Joseph, comte de Barruel-Beauvert (1756-1817), Caricatures politiques ([Paris?], an VI [i.e. 1798]). Graphic Arts Collection GAX 2018- in process
See another rare copy without color: https://gallica.bnf.fr/ark:/12148/bpt6k1257218.image