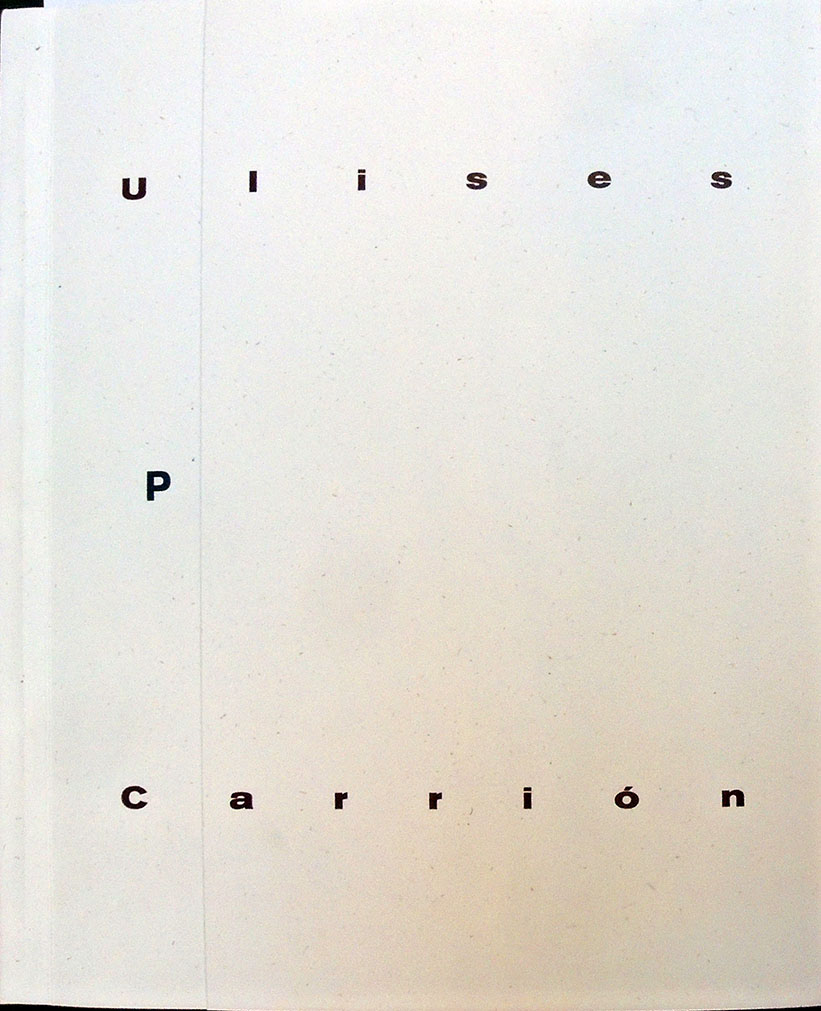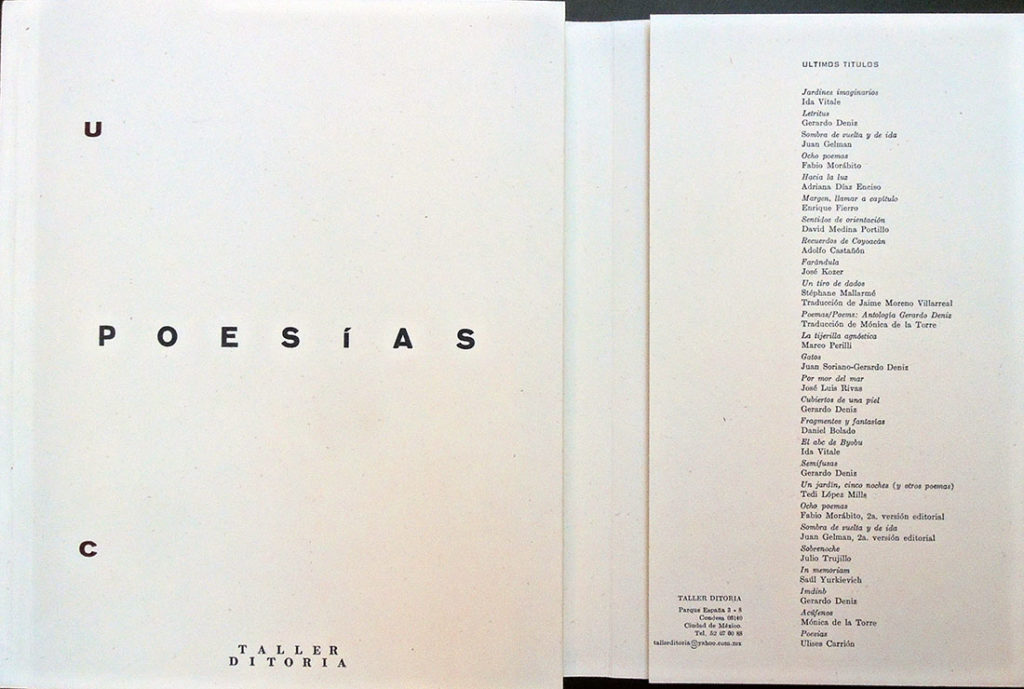 Guest post by Sarah Hamerman, Poetry Cataloging Specialist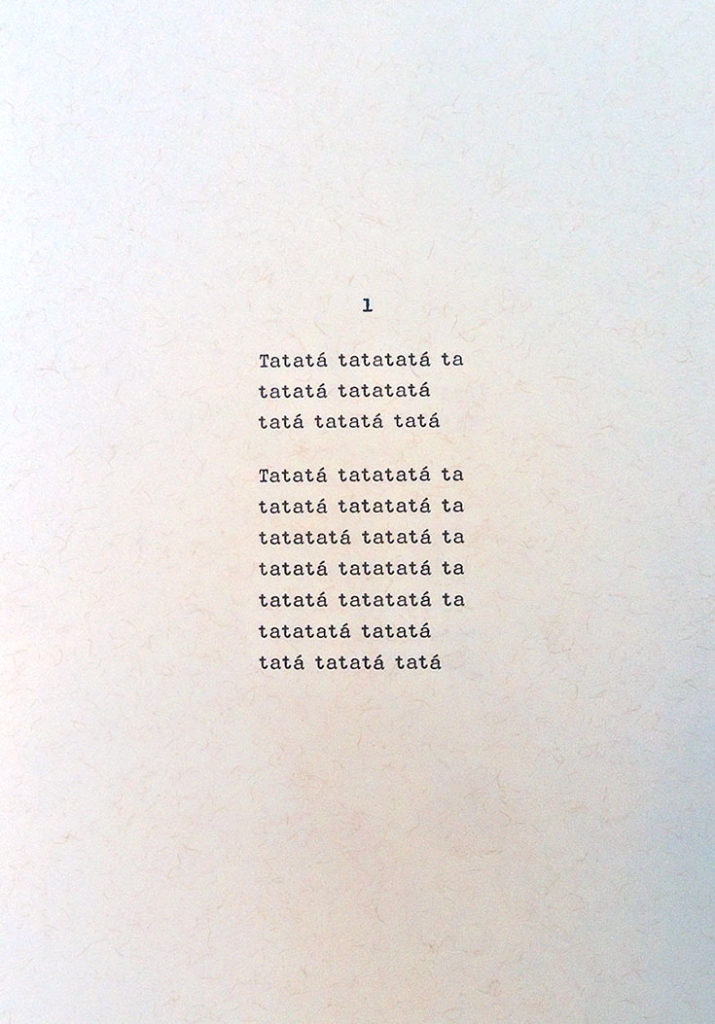 Mexican-born, Amsterdam-based artist, writer and cultural organizer Ulises Carrión (1941-1989) was a key figure in the broadly intercultural development of artists' books and concrete poetry in the 1970s. Though Carrión achieved early success as a short fiction writer in Mexico, he soon moved away from narrative writing; upon his move to Amsterdam, he adopted a structuralist-inflected interest in linguistic systems and the materiality of the page. The artists' book would prove an ideal medium for these ideas: in his influential 1975 essay The New Art of Making Books, Carrión champions the book as a "space-time sequence," rather than a mere container of literary text.
Carrión's earliest artists' books, or "bookworks," explore these ideas by playfully questioning the underlying structures of poetry. His first published artists' book, Sonnets, consists of 44 variations of an appropriated sonnet by Dante Gabriel Rossetti. Carrión's often-subtle rewritings of the poem—indicated by titles such as Capital Sonnet, Parenthetic Sonnet, and Echoed Sonnet, highlight the rigorous rhyme scheme and structure dictated by the sonnet form. Self-published on his own mimeograph machine, Sonnets also demonstrates that Carrión's interest in "making books" was a practical as well as an aesthetic matter.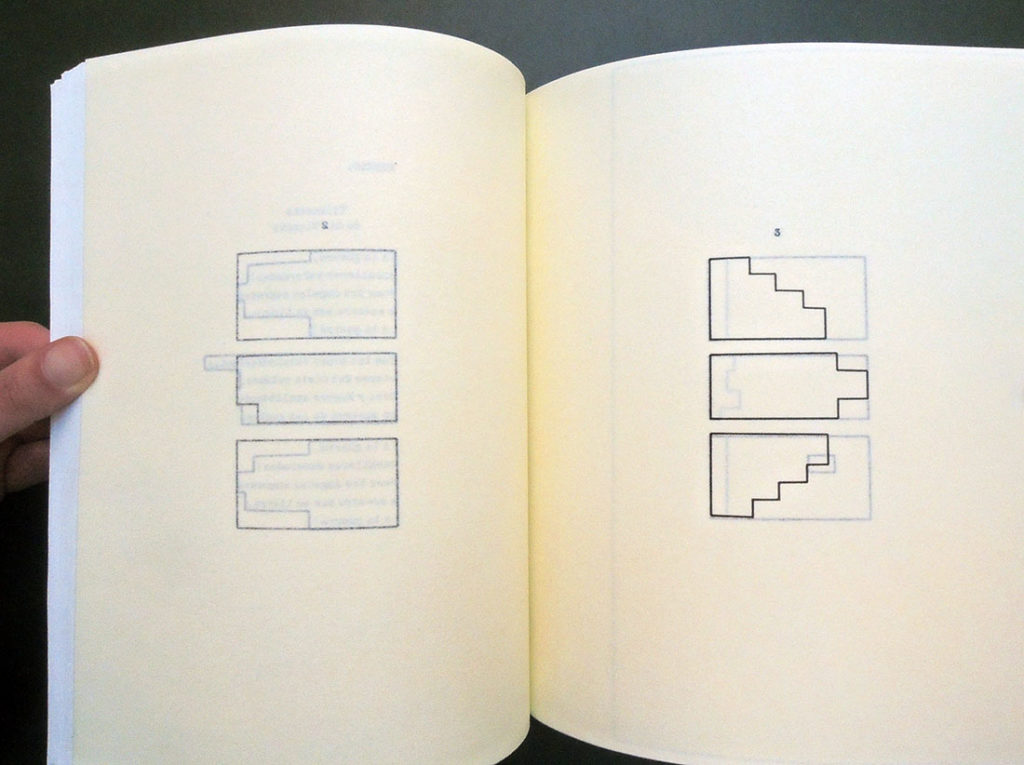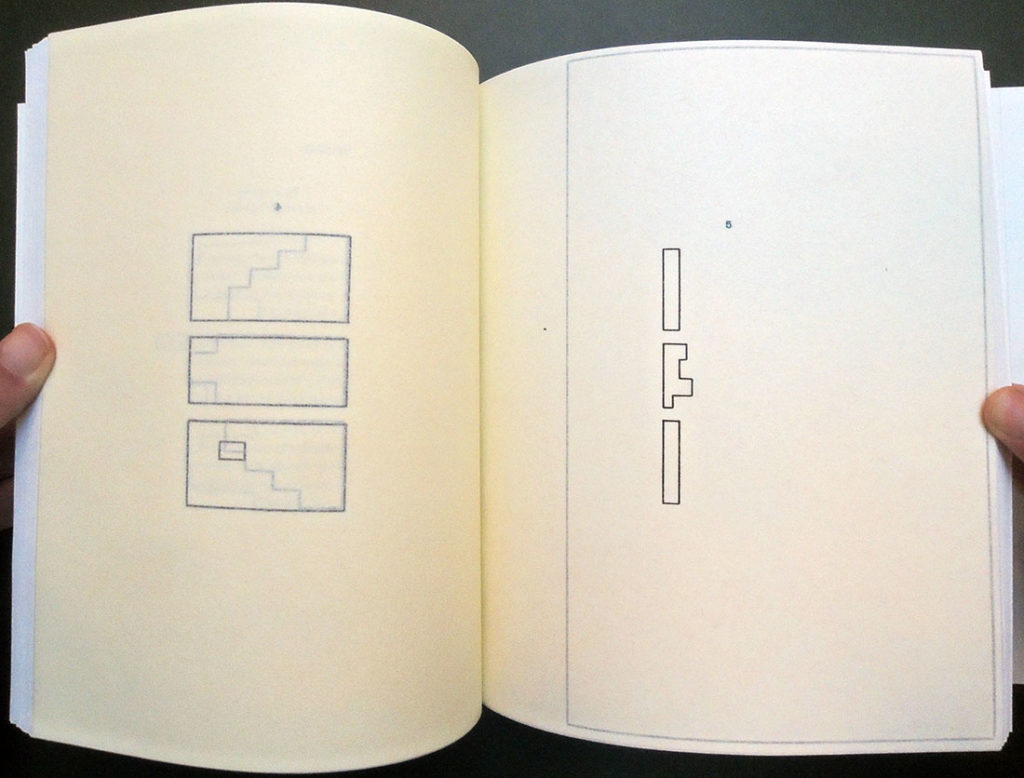 The approach of Sonnets is further developed in Poesías, an unpublished 1972 typescript which was made available for the first time in a fine 2007 edition by Mexico-based Taller Ditoria. In one poem, Ritmos, Carrión explores rhythm and meter through the repetition of a single syllable, "ta," and the use of space. This tactic reveals the influence of concrete and sound poetry's concept of "verbi-voco-visual" expression on Carrión's work. In another section, Graficas, the stanzas of a poem are conveyed by a graphic representation of their outlines. The author prints five variations of this technique on translucent paper stock, allowing the shapes to overlay and the reader to consider the entire sequence together. While these works adopt a kind of reduced and minimal language, they offer a rich and fascinating approach to the forms through which literature conveys meaning.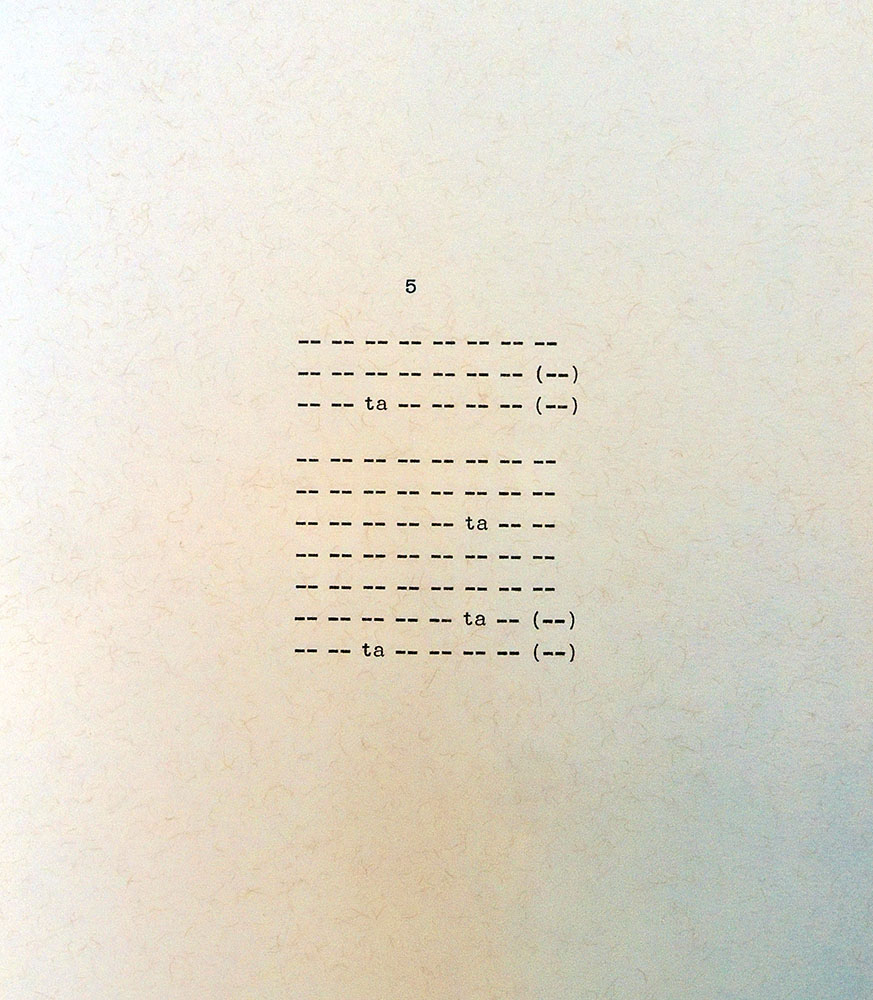 Ulises Carrión (1941-1989), Poesías (Ciudad de México: Taller Ditoria, 2007). Graphic Arts RCPXG-5902412
Ulises Carrión (1941-1989), Sonnet(s) (Amsterdam: In-Out Productions, 1972). Carrión's first artist's book, dedicated to Raúl Marroquín. Printed in black and white and stapled between clear plastic wraps. Marquand Library PQ7298.13.A73 S65 1972q Oversize