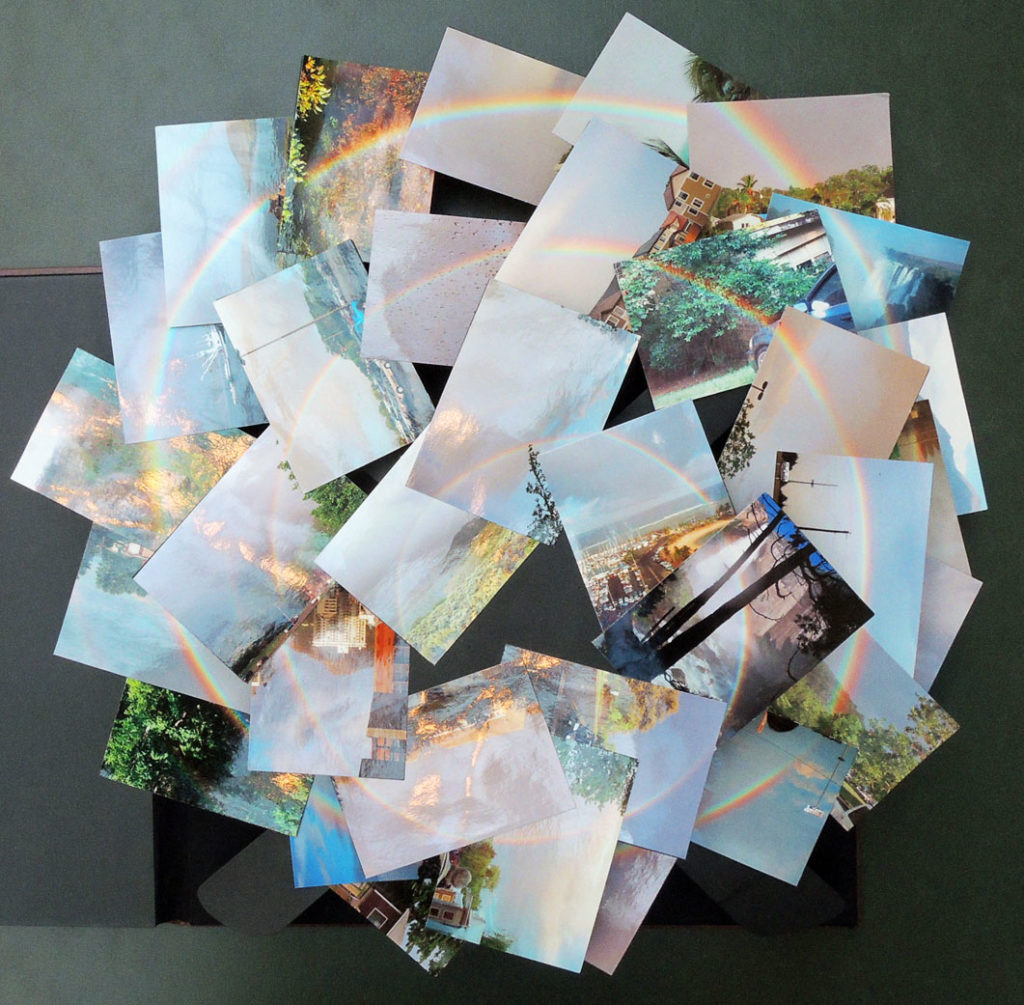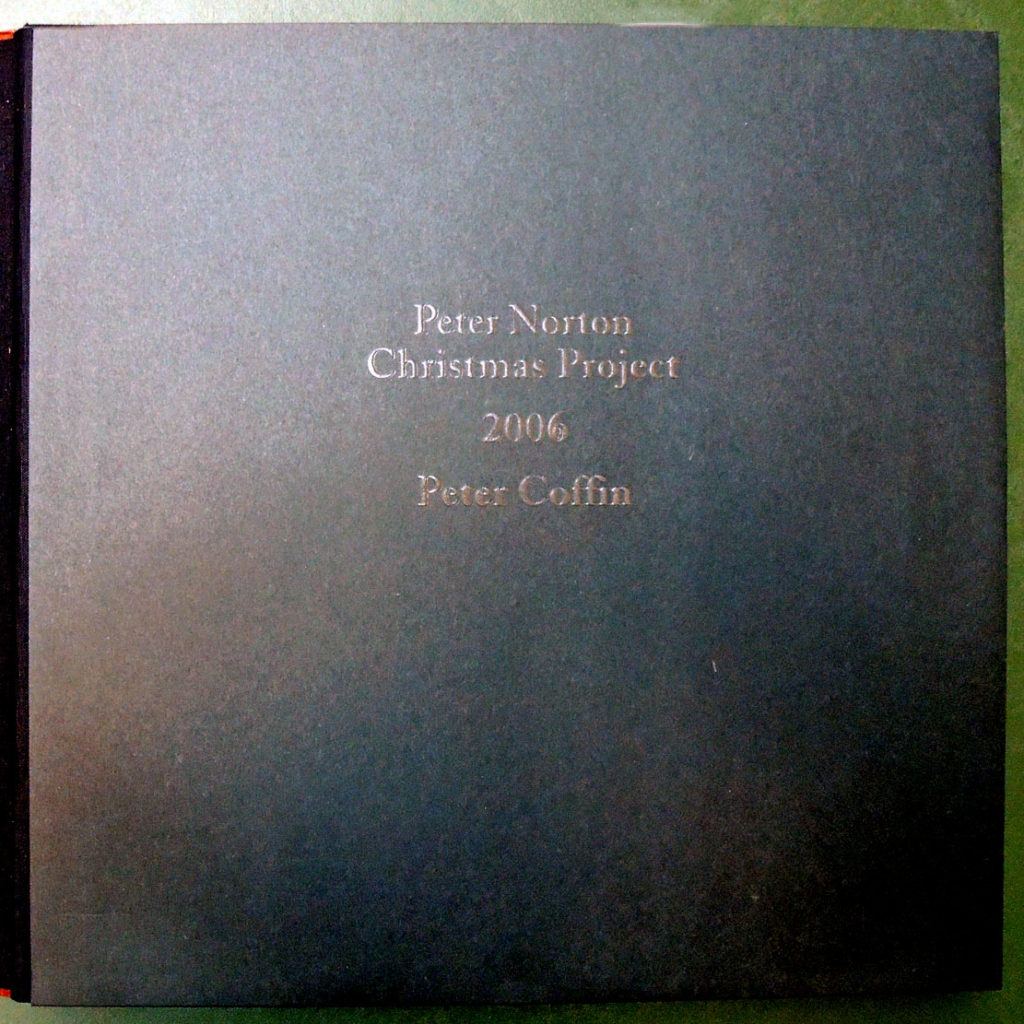 The spiral as a conceptual archetype is a recurring theme in the work of the American artist Peter Coffin, such as in his 2006 commission for Peter Norton's annual Christmas gifts. Taking the format of a common photograph album, Coffin organized a series of postcards depicting rainbows into a three-dimensional spiral forming one enormous rainbow. As you open this volume, the constellation of cards expands in an upward swirl of color and form.
The artist commented, "There is a tendency to clutter things up, to try and make sure people know something is art, when all that's necessary is to present it, to leave it alone. I think the hardest thing to do is to present an idea in the most straightforward way. I think it was Jasper Johns who said that, "[It's] sometimes necessary to state the obvious." Still, how to proceed is always the mystery. I remember at one point thinking that someday I would figure out how to do this, how you do art — like "What's the procedure here, folks?" — and then it wouldn't be such a struggle anymore. Later I realized I would never have a specific process; I would have to re-invent it, over and over again."
The Coffin project is the gift of James Welling, Lecturer with the rank of Professor in the Visual Arts program in the Lewis Center for the Arts at Princeton University. In turn, it was the gift of the Peter Norton Family, who each year commission a work of art to celebrate the holiday season.
Peter Coffin (born 1972), Norton Family Christmas Project ([Santa Monica, Calif.]: [Peter Norton Family], [2006]). 1 photograph album. Gift of James Welling. Graphic Arts Collection in process.