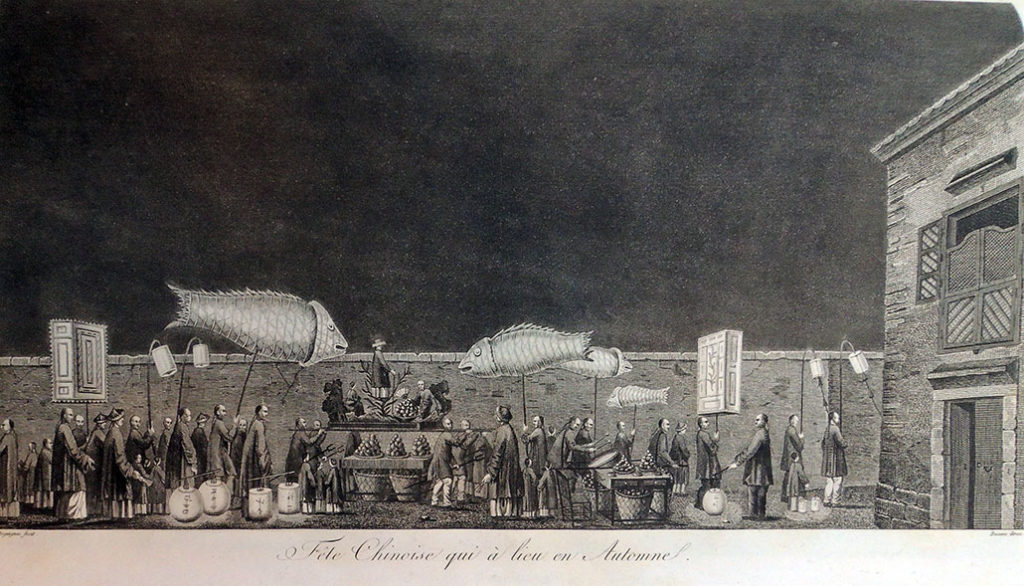 In preparation for the Chinese Lunar New Year Parade, which kicks off at 1:00 on February 17, 2019, on Mott Street in New York City (complete details at http://betterchinatown.com/), here are some plates of celebration and working life in China over 200 years ago.
Chrétien-Louis-Joseph de Guignes (1749-1845), Voyages à Peking, Manille et l'Ile de France, faits Dans l'intervalle des années 1784 à 1801, par M. de Guignes, Résident de France à la Chine, attaché au Ministère des Relations extérieures, Corrspondant de la première et de la troisième Classe de l'Institut (Paris: Imprimerie impériale, 1808). Atlas volume holds 97 engravings on 65 leaves by Jacques Eustache de Sève (1790-1830) after sketches by de Guignes. Rare Books 1722.418 and 1722.418f. The complete volume can be found on Gallica: https://gallica.bnf.fr/ark:/12148/btv1b52504563f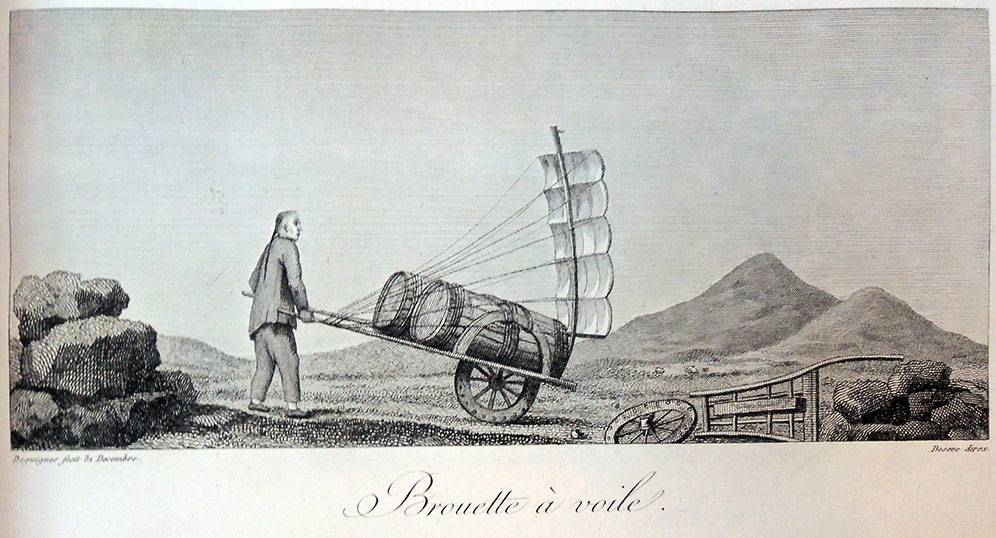 After 17 years living and traveling in China, Chrétien-Louis-Joseph de Guignes returned to his native Paris in 1801 and began organizing his notes and sketches. He collaborated with the young artist Jacques Eustache de Sève (1790-1830) to engrave over one hundred drawings of 18th-century China, including architecture, street life, local events and costumes. The number and order of plates seems to vary between editions of this popular book.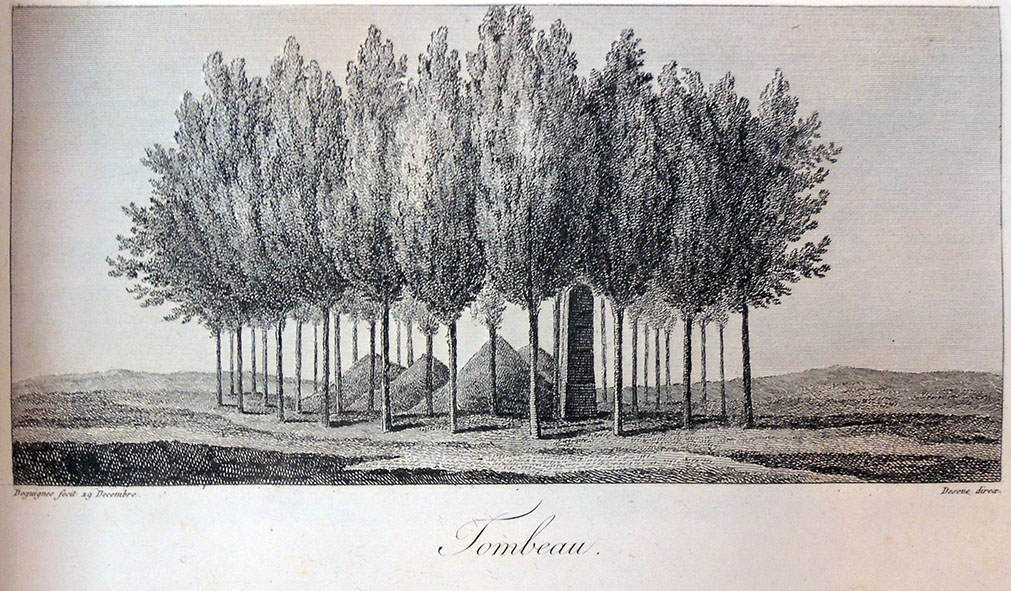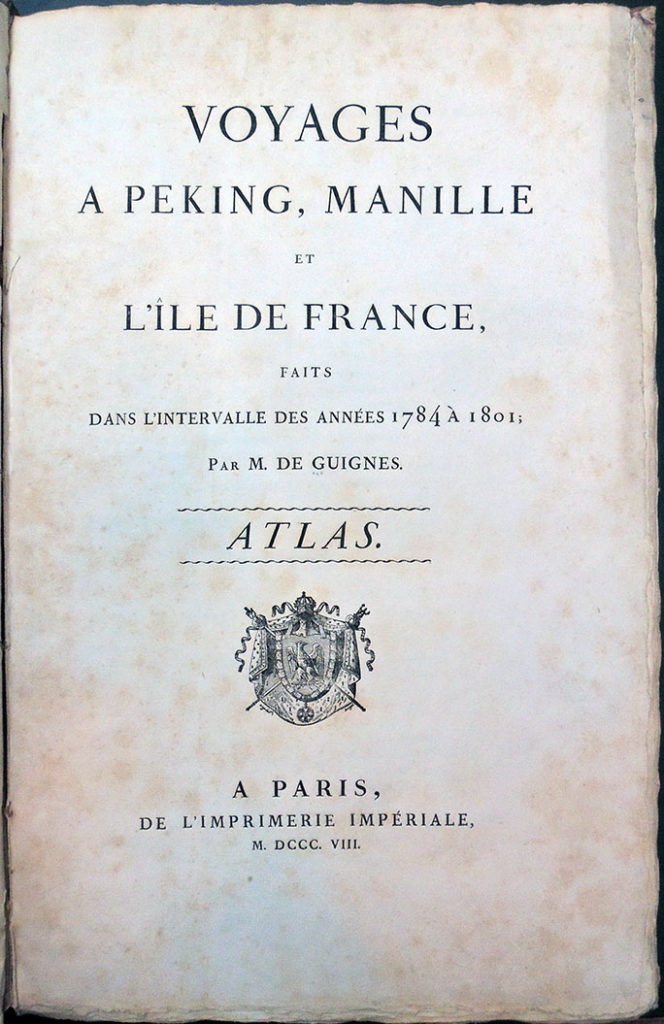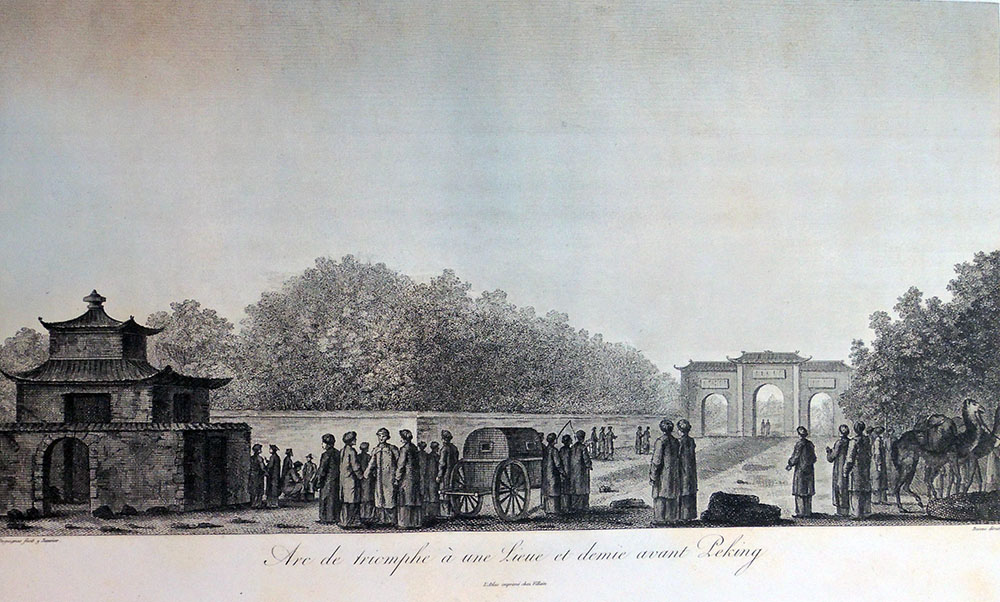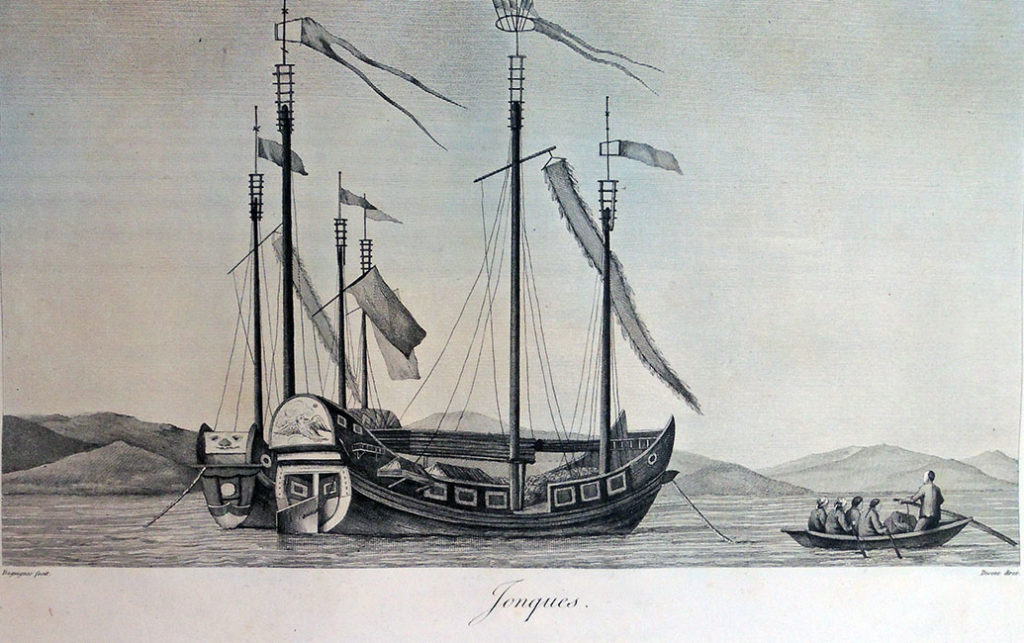 See more De Sève art:
J. B. (Jean Baptiste) Pujoulx (1762-1821), Le naturaliste du second âge: ouvrage destiné à servir de suite et de complément au Livre du second âge (Paris: Chez Gide, libraire, rue Christine, no 3, an XIII–1805). Cotsen Children's Library Euro 18 12320
Charles Perrault (1628-1703), Histoires, ou, Contes du temps passé: avec des moralités (A La Haye, & se trouve a Liege: Chez Bassompierre, libraire & imprimeur, MDCCXXVII [1777]). Cotsen Children's Library Euro 18 25153