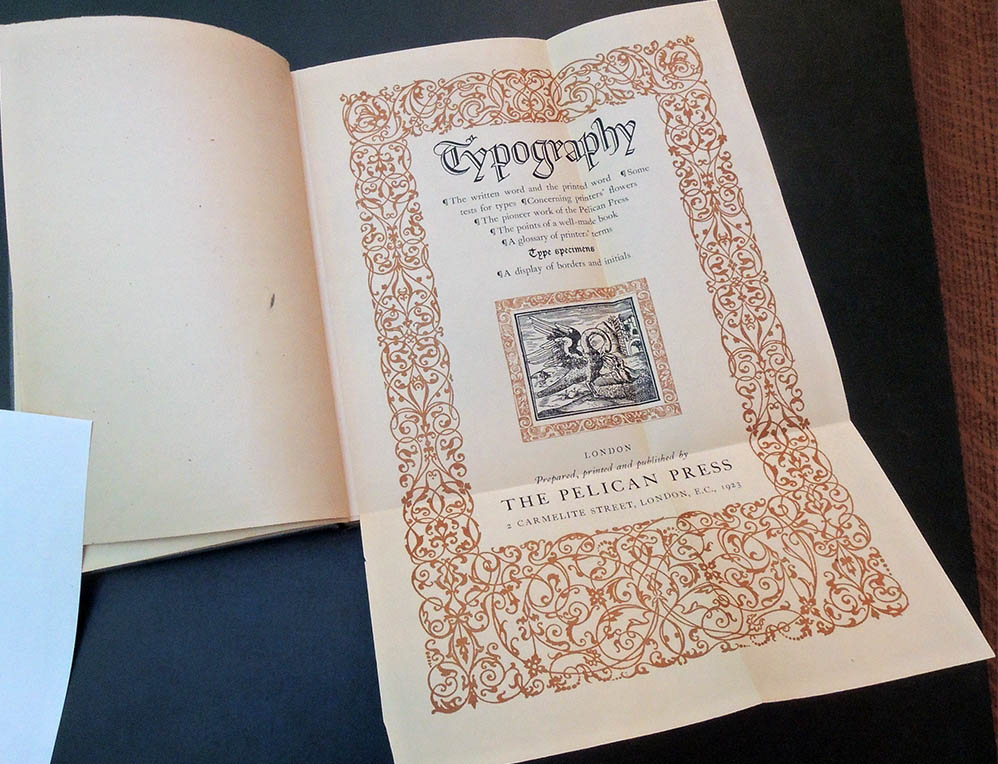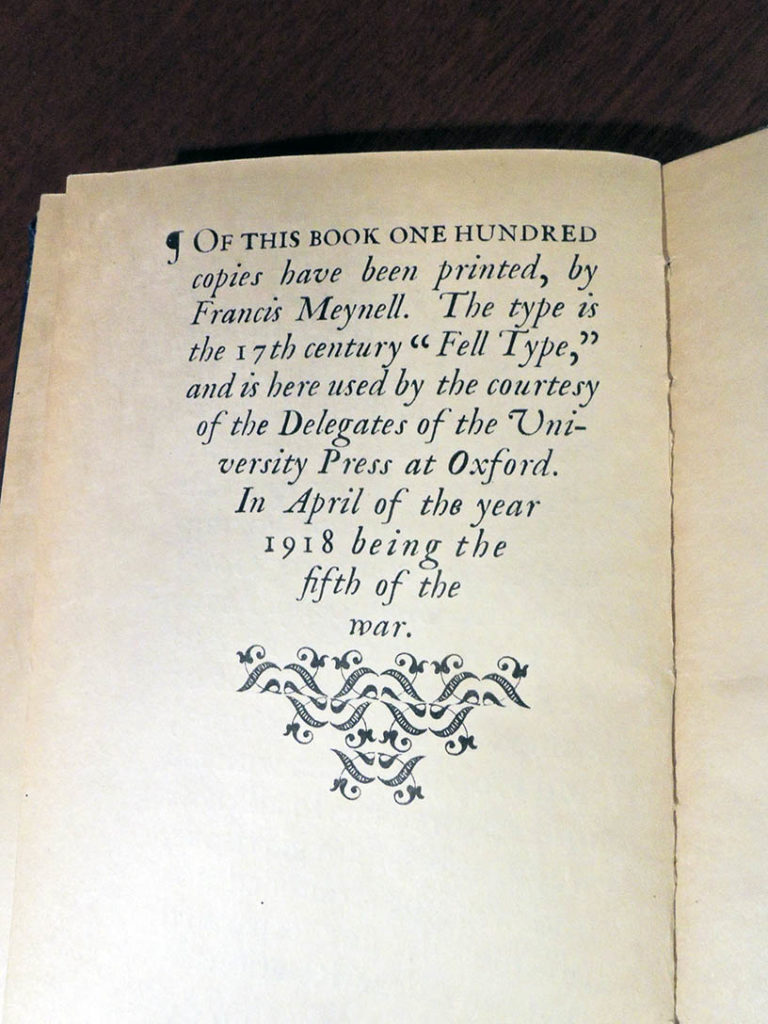 While her brothers William and Cleveland attended Princeton University and then moved to New York City to work in the family business, Mary (May) Melissa Hoadley Dodge (1861-1934) chose to move away from the family, finally settling in England. As the daughter of William Earl Dodge, Jr. (1832-1903), the developer of the largest copper mining and copper wire manufacturing companies in America, May Dodge had significant funds at her disposal, which she used to sponsor many causes.
In the early 20th century, May became acquainted with Francis Meynell (1891-1975), a printer and poet, whose work she collected and sponsored. When Meynell got married, she gave him a small printing press as a wedding present, on which he printed a limited edition of his mother's poems and dedicated the book to Mary Dodge. This was his first imprint, "Romney Street Press," and the beginning of a career that led to Meynell being knighted in 1946.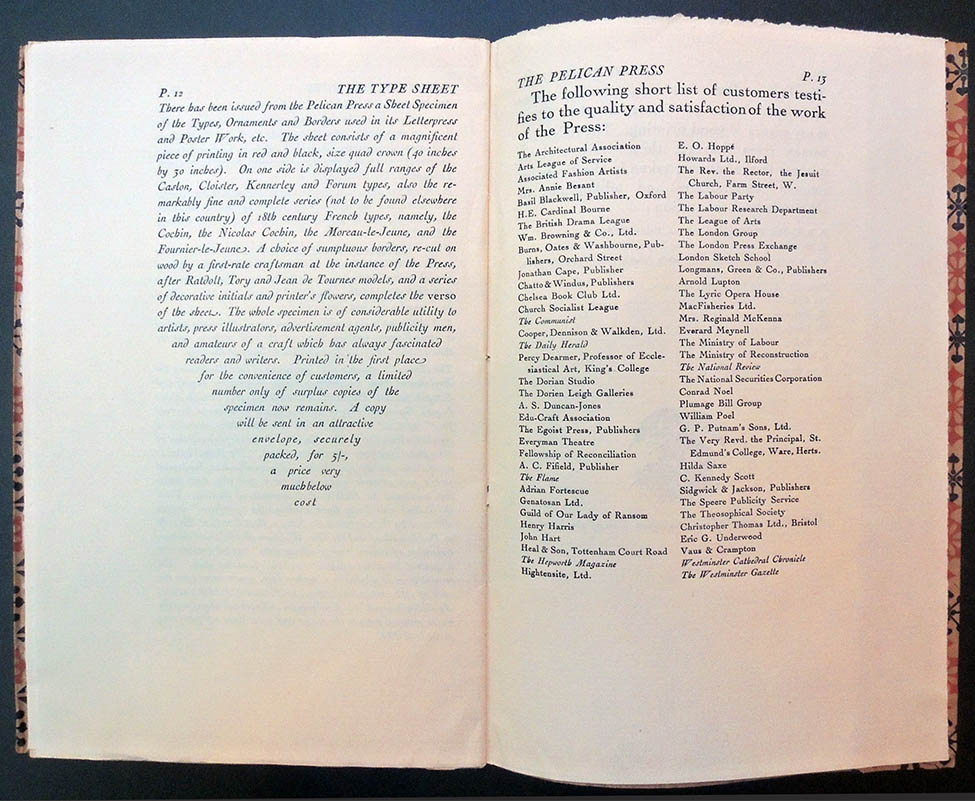 Together with her companion Countess Muriel De La Warr (1872-1930), May continued to support Meynell's projects, supplying the capital to establish a new imprint, Pelican Press, in 1916. Even when he was fined £2,000 pounds for libel, after publishing a controversial cartoon of J.H. Thomas as Judas, Mary found a way to slip him the money to pay the fine.
Although she rarely gets credit, it was in large part thanks to her encouragement and financial assistance that Meynell's career thrived. He went on to found Nonesuch Press in 1923, designing and publishing its books for the next 12 years.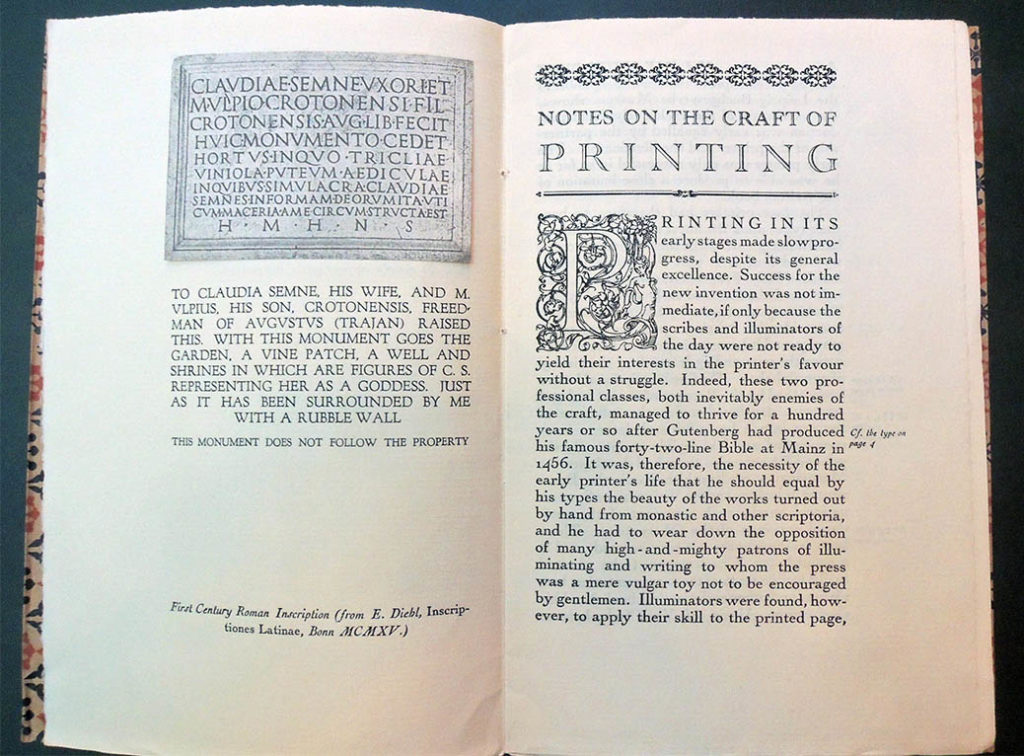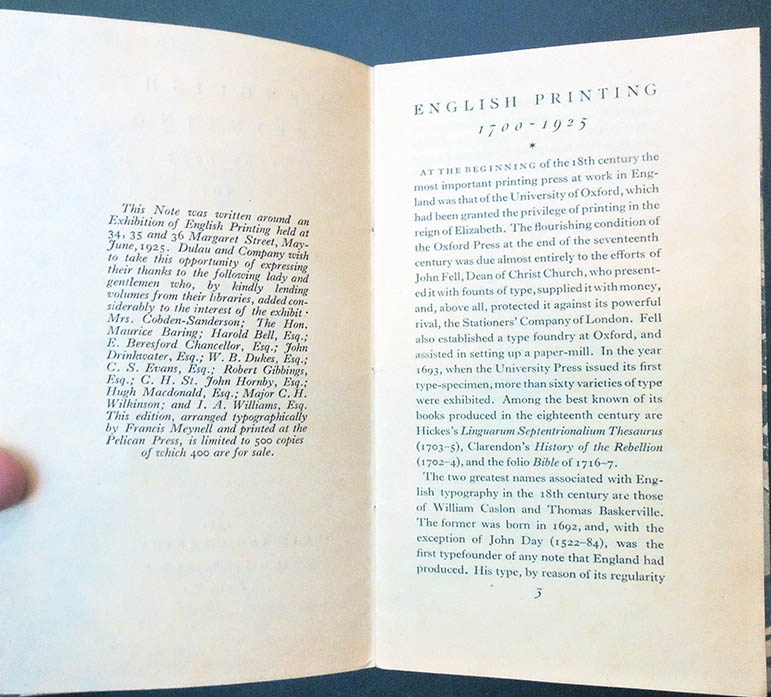 Typography: the written word and the printed word, some tests for types, concerning printers' flowers, the pioneer work of the Pelican Press, the points of a well-made book, a glossary of printers' terms, type specimens, a display of borders and initials (London: Pelican Press, 1923). Graphic Arts Collection 2009-1615N
Alice Meynell (1847-1922), Ten poems, 1913-1915 (Westminster: Romney Street Press, 1915). "Dedicated to M.H.D." Edition 50 copies. http://catalog.hathitrust.org/api/volumes/oclc/5123467.html
Elmer Adler, The Craft of printing: notes on the history of type-forms, etc. Graphic Arts Collection GARF Z124 .C74 1921
Strickland Gibson, English printing 1700-1925; a note by Strickland Gibson. Graphic Arts Collection 2009-0517N846
Francis Meynell, The Holy Bible: reprinted according to the Authorised version 1611. Graphic arts Collection Oversize 2005-0019Q