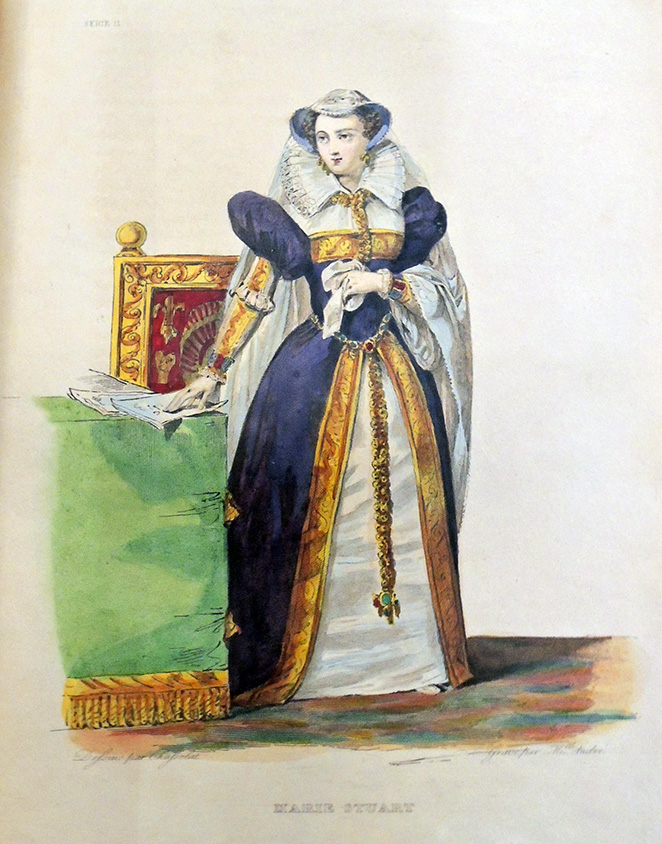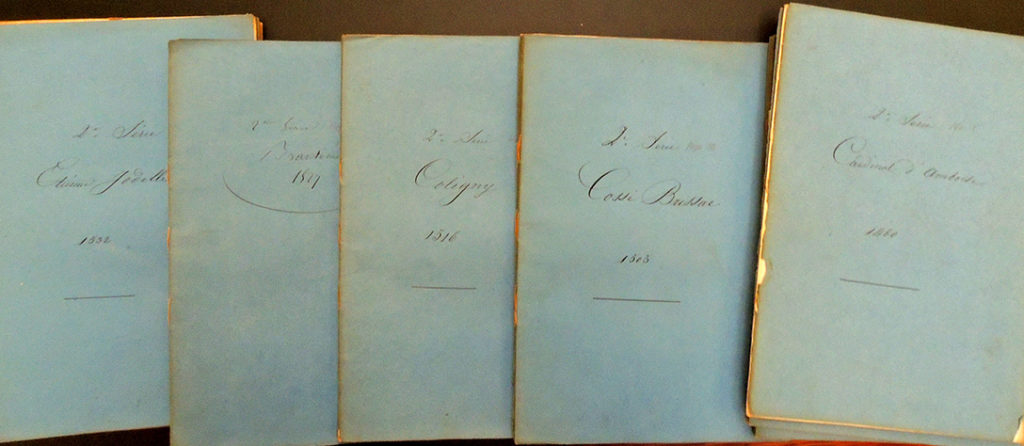 Édouard Mennechet, editor, Le Plutarque français: vies des hommes et des femmes illustres de la France, depuis le cinquième siècle jusqu'a nos jours, avec leurs portraits en pied gravés sur acier, [=The French Plutarch: lives of illustrious men and women of France, from the fifth century to the present day, with their full-length portraits engraved on steel] ([Paris, 18??]). Graphic Arts Collection Oversize 2004-1041Q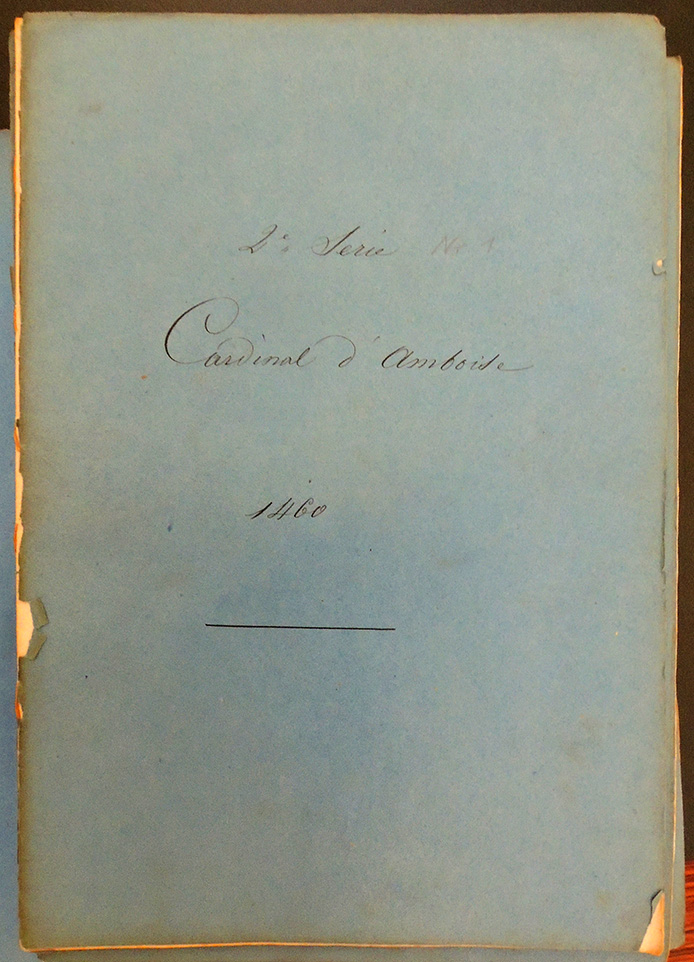 The Graphic Arts Collection holds 35 separate parts from different volumes of Le Plutarque français. Each has the hand colored steel engraving laid in mid-volume, rather than a frontispiece. The men and women profiled are: Georges, cardinal d'Amboise. — Louis XII. — Bayard. — François Rabelais. — Marguerite de Valois. — Le cardinal du Bellay. — Anne de Montmorenci. — François Ier. — Clément Marot. — Cossé-Brissac. — Michel de l'Hospital. — Ambroise Paré. — Jacques Amyot. — Gaspard de Coligny. — François de Guise. — Catherine de Medicis. — Ronsard. — Brantôme. — Louis Ier de Bourbon. — Etienne Jodelle. — Montaigne. — Crillon. — Marie Stuart. — Lesdiguières. — Le duc de Guise. — Philippe de Mornay. — Henri IV. — de Thou. — de Malherbe. — Sully. — Bassompierre. — Mathieu Molé. — Jean le Clerc. — Guez de Balzac. — Gondi.
A complete table of contents for Le Plutarque français, as well as an index to the painters and engravers can be found in the 1838 edition available through google books: https://books.google.com/books?id=VUU7AQAAIAAJ&printsec=frontcover&dq=inauthor:%22%C3%89douard+Mennechet%22&hl=en&newbks=1&newbks_redir=0&sa=X&ved=2ahUKEwit573r78HmAhUwhOAKHUftArEQ6AEwAnoECAYQAg#v=onepage&q&f=false. Here are a few more plates.