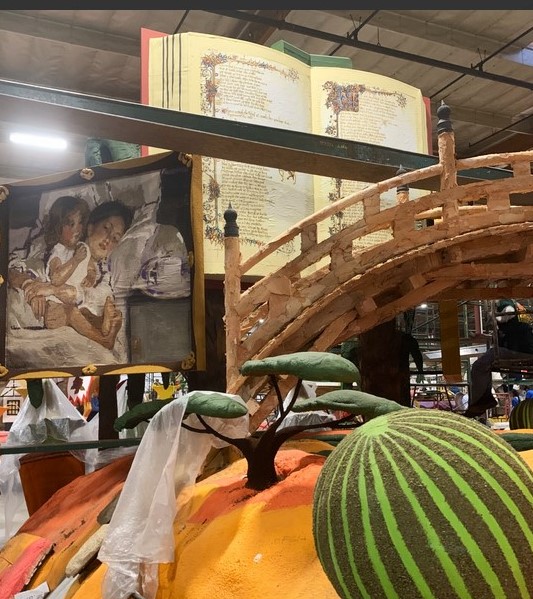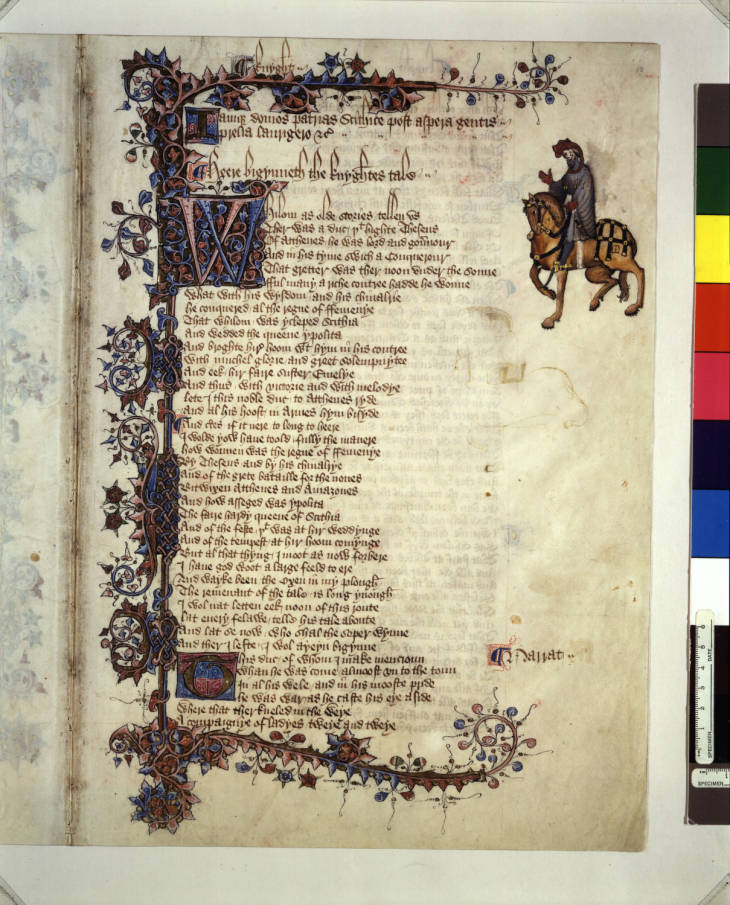 For the first time in 50 years, The Huntington Library, Art Collections, and Botanical Gardens will be represented with a float in the Rose Bowl Parade on January 1, 2020 (see the list of floats below). The design "Cultivating Curiosity" by Phoenix Decorating Company depicts iconic elements in The Huntington's collections, celebrating its 100th anniversary as part of a yearlong Centennial Celebration running from Sept. 2019 through Sept. 2020.
The float's various sections include the Pavilion of the Three Friends (bamboo, pine, and plum) from the Huntington's Chinese Garden; the Rose Garden Tempietto sculpture, Love, the Captive of Youth; the Japanese Moon Bridge; Breakfast in Bed by Mary Cassatt (1897); Long Leg by Edward Hopper (1935); and the library's Ellesmere Chaucer.
"The elaborately decorated Ellesmere manuscript of Geoffrey Chaucer's The Canterbury Tales was created sometime between 1400 and 1410. It contains what is believed to be a portrait of Chaucer as well as miniature paintings of 22 other fictional pilgrims who tell stories in order to enliven the journey from London to Canterbury. The medieval manuscript is on parchment."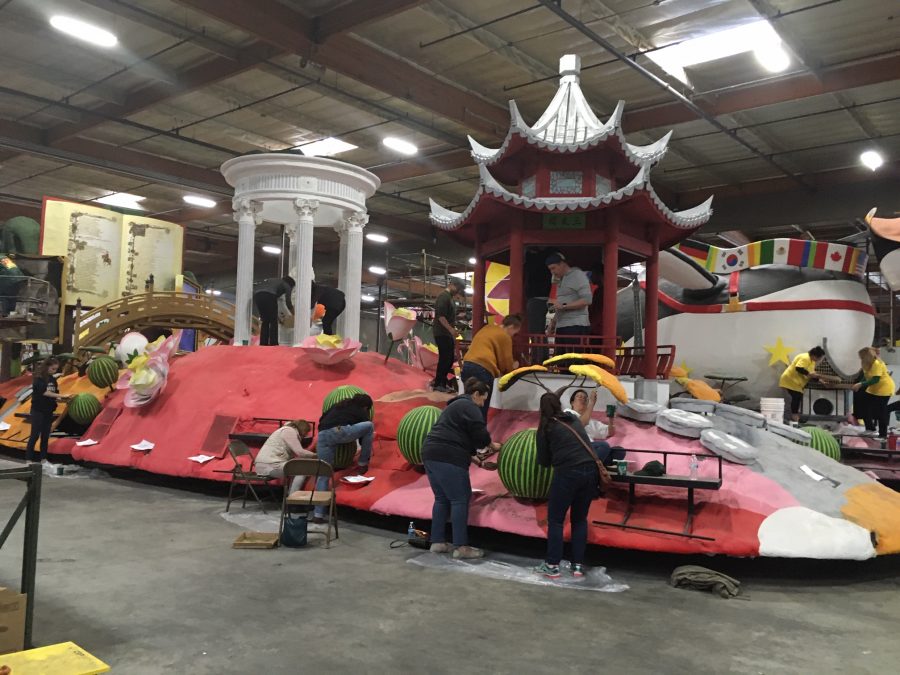 The first Tournament of Roses began in 1890 by the Valley Hunt Club members, led by Charles Frederick Holder, which prompted the club to add a parade before the competition, where entrants would decorate carriages with hundreds of colorful blooms. The Huntington is the only library represented.
The 2020 floats are sponsored by 2020 Royal Court; AIDS Healthcare Foundation; Amazon; Blue Diamond Almonds; Burbank Tournament of Roses Association; China Airlines; Chinese American Heritage; Chipotle Mexican Grill; City of Alhambra; City of Hope; City of Torrance/Torrance Rose Float Association; Dole Packaged Foods; Donate Life; Downey Rose Float Association; Farmers Insurance; General Society of Mayflower Descendants; Honda; Huntington Library, Art Collections, and Botanical Gardens; Kaiser Permanente; Kiwanis International; La Canada Flintridge Tournament of Roses Association; Lions Float Inc.; Lutheran Hour Ministries; Meyers Clean Day; Northwestern Mutual; Oddfellows Rebekahs Rose Float; Rotary Rose Parade Float Committee, Inc.; Shriners Hospitals for Children; Sierra Madre Rose Float Association; Sikh American Float Foundation; South Pasadena Tournament of Roses; The Cowboy Channel; The SCAN Foundation; The UPS Store; Trader Joe's; Underground Service Alert (Dig Alert); Wescom Credit Union; and Western Asset Management Co.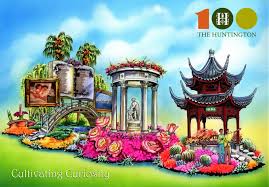 Artist's rendering of The Huntington's 2020 entry in the Rose Parade®, designed by Phoenix Decorating Company.
The Rose Parade will be broadcast live in the United States beginning at 8:00 AM PST, on January 1, 2020. Please check your local broadcast listings for more information.