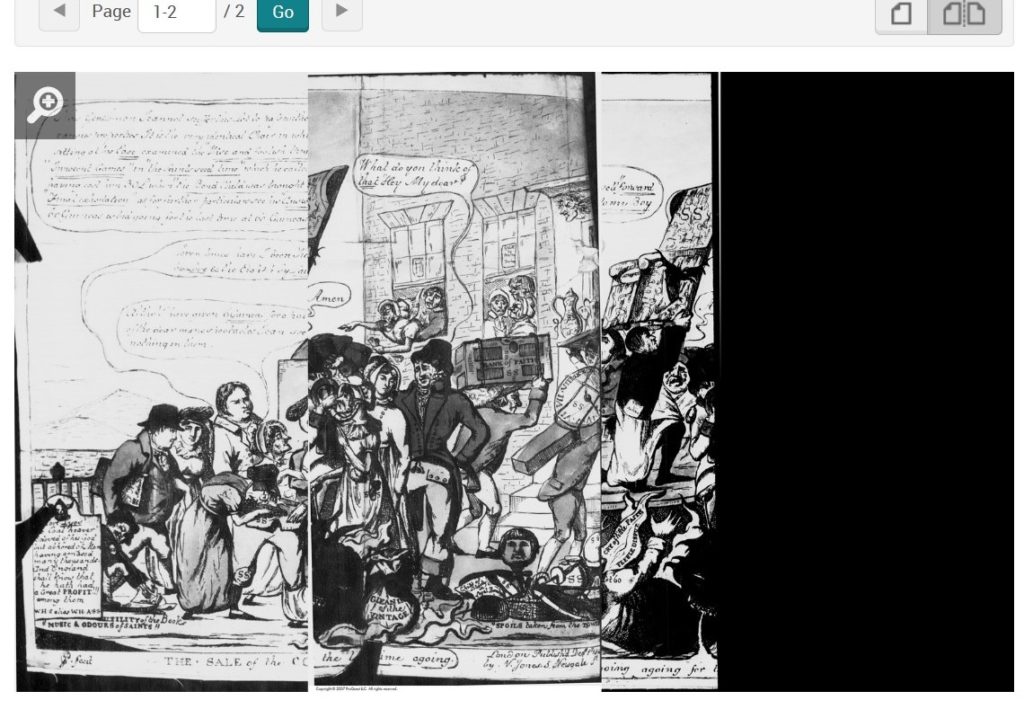 Folding plates are trouble in an all-digital world. The brief joy of finding a title through temporary access to Hathi Trust can be tempered when you get blank pages staring back at you instead of unfolded plates.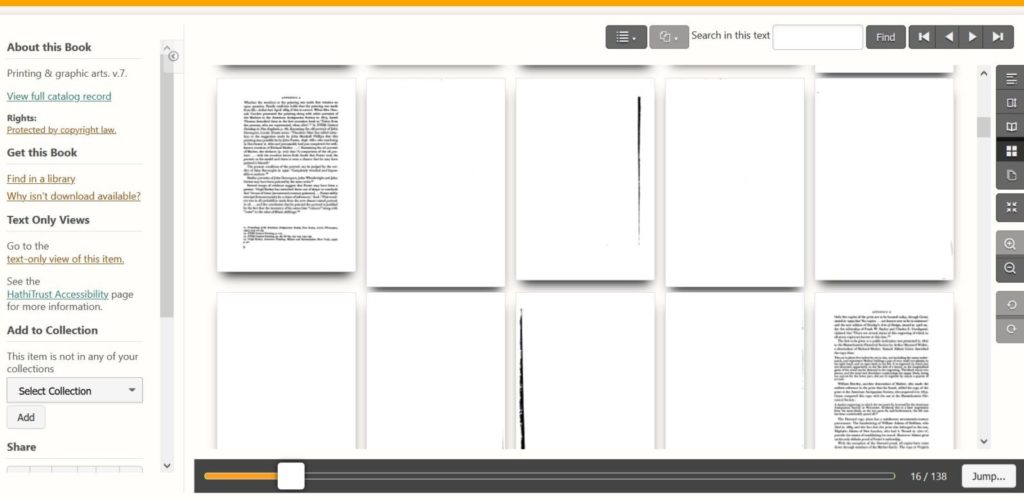 Princeton University's library catalog offers 18 digital versions and/or editions of: A journey to Jerusalem, or, A relation of the travels of fourteen English-men in the year 1669 : from Scanderoon, to Tripoly, Joppa, Ramah, Jerusalem, Bethlem, Jericho, the River Jordan, the Dead Sea, and back again to Aleppo … London : Printed by T.M. for N. Crouch …, 1672, with its wonderful series of fold-out plates.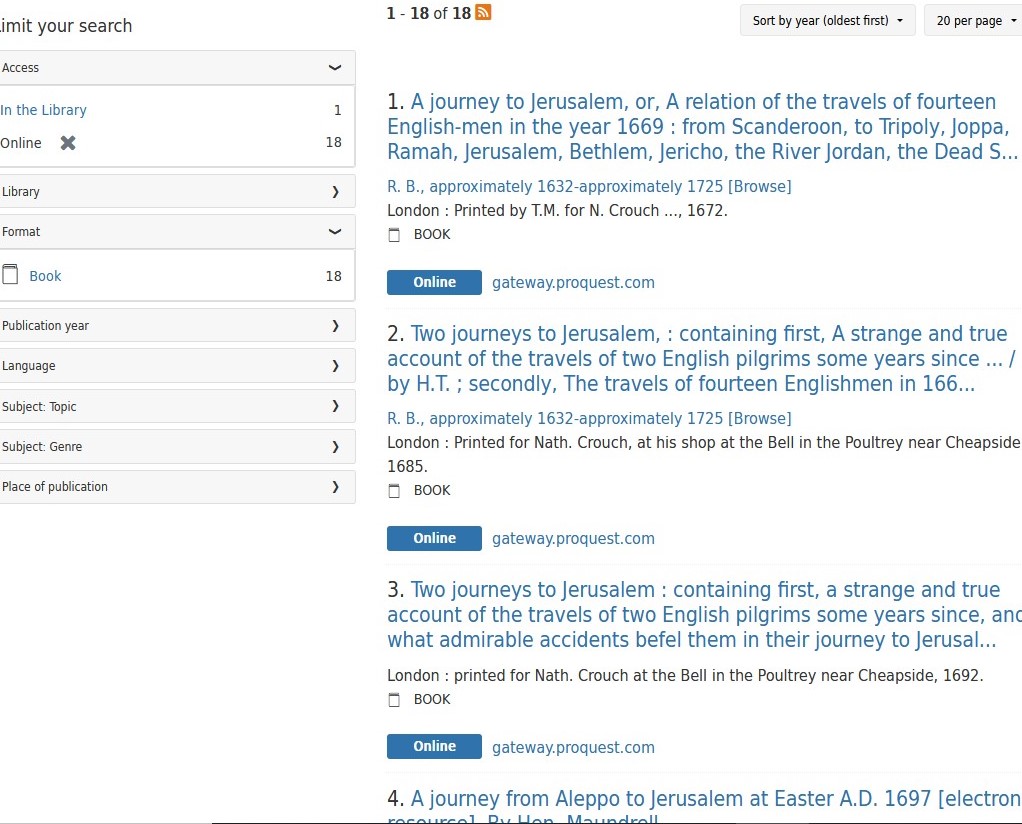 Unfortunately, I was not able to find one copy that offered the plates unfolded, looking in google books, hathi trust, or several other platforms. While it is possible to access the engravings from museums that have removed them from the books, then you have the image without the text.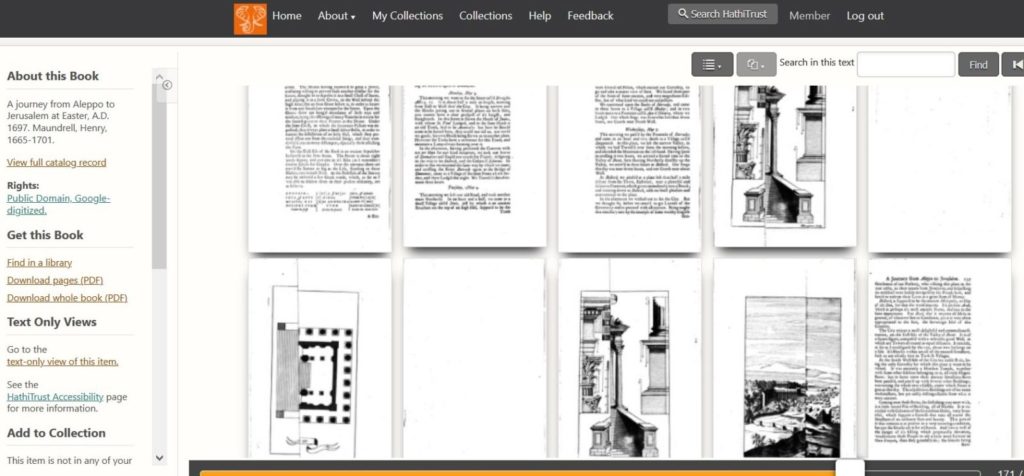 A class favorite is William Hogarth's Analysis of Beauty with two plates, usually front and back, folded multiple times to fit with the rest of the pages. Again, many museums have removed the plates and provide excellent digital access without the text but most online books either do not have the plates at all, or like ECCO, demand you look at the book at 10% of the original size, to see the entire print.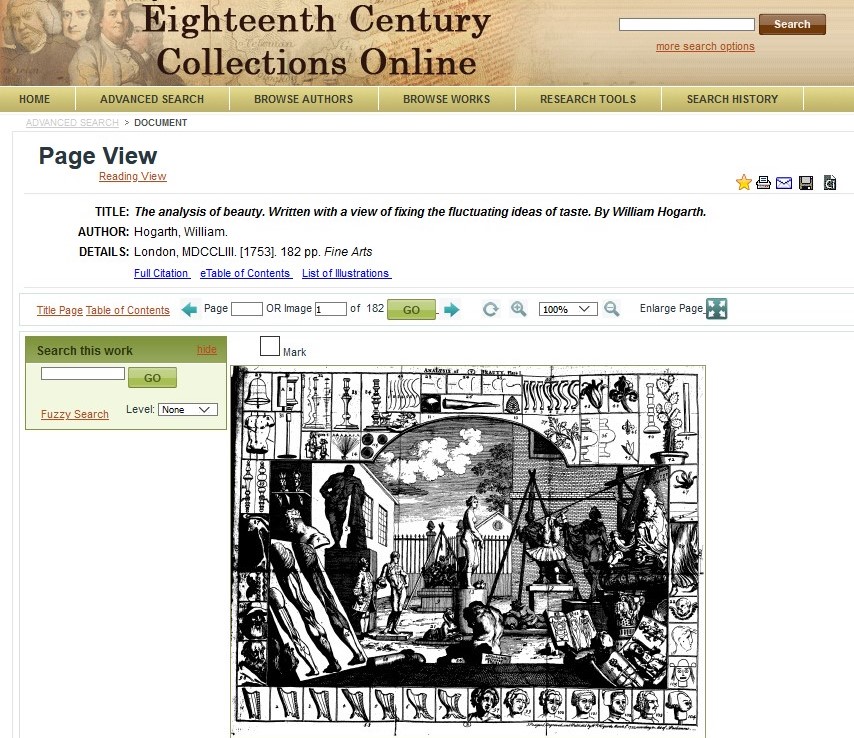 The exception in this case is at Hathi Trust where you see the folded package and then, the opened image. Download this quickly before your one hour window is up.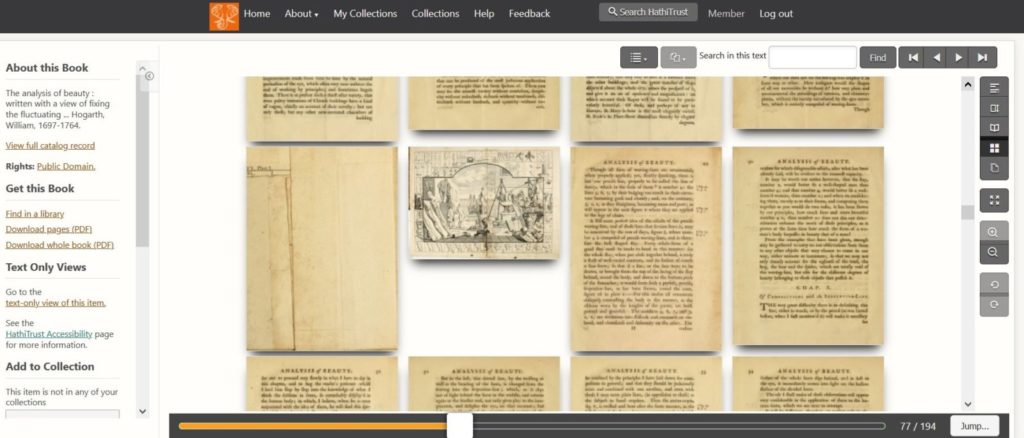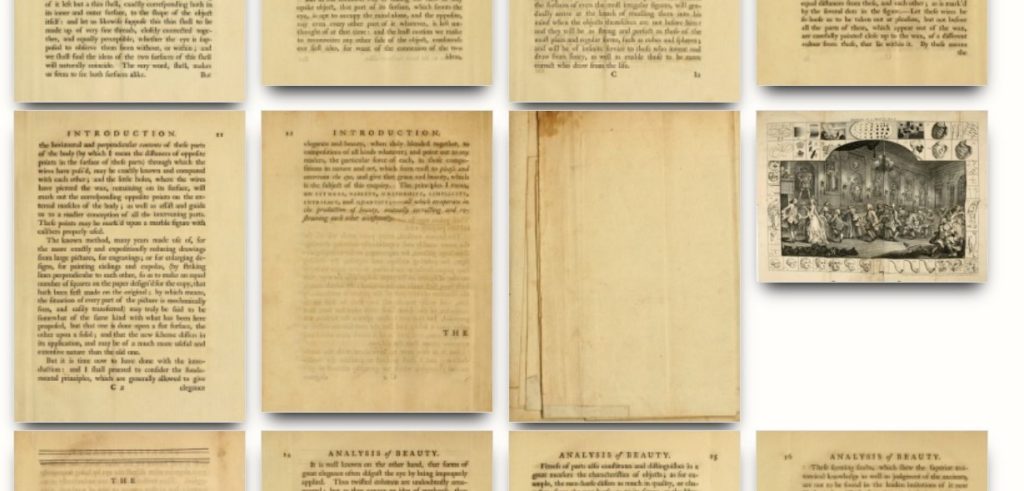 There are a number of 19th-century journals that begin with a folded frontispiece, fun to teach with when you have the physical object. Finding a frontispiece in the all-digital world can itself be too daunting for most people. I had to look through a dozen or so issues before I found a few frontispieces in ProQuest., list under a title and interspersed with the articles/chapters.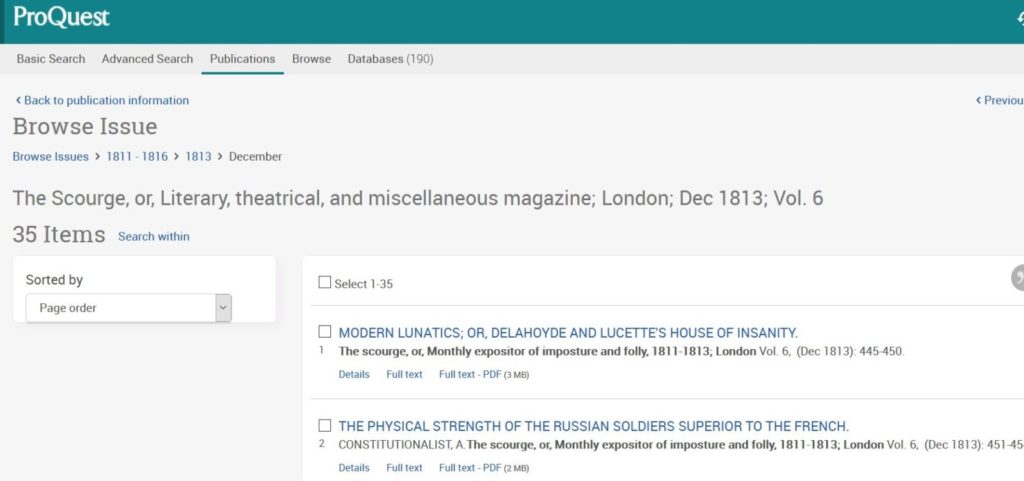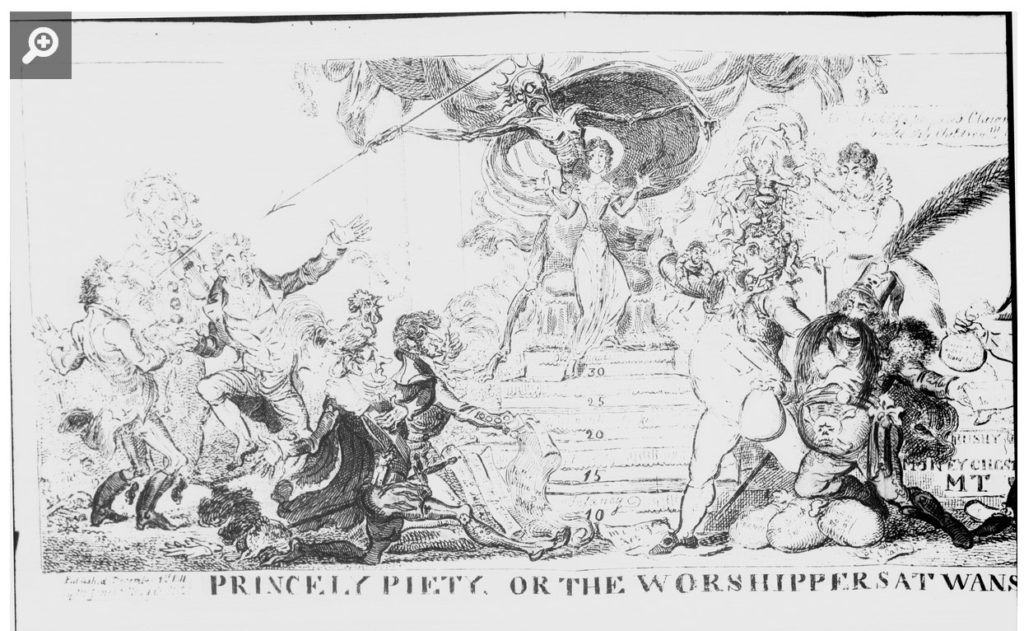 The complete title of George Cruikshank's satirical print seen above is Princely piety, or the worshippers at Wanstead. Here is the complete hand colored print in the British Museum: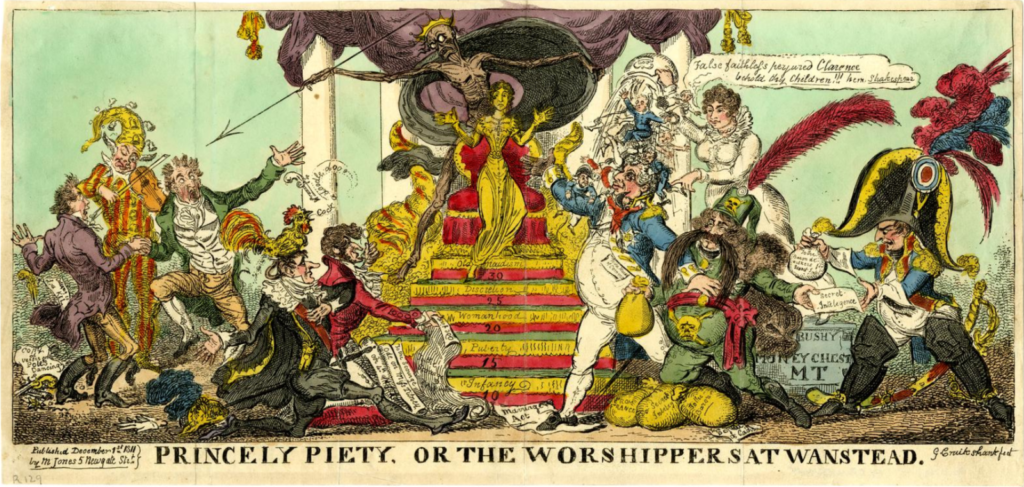 One other option is offer, below, but is no better than the first.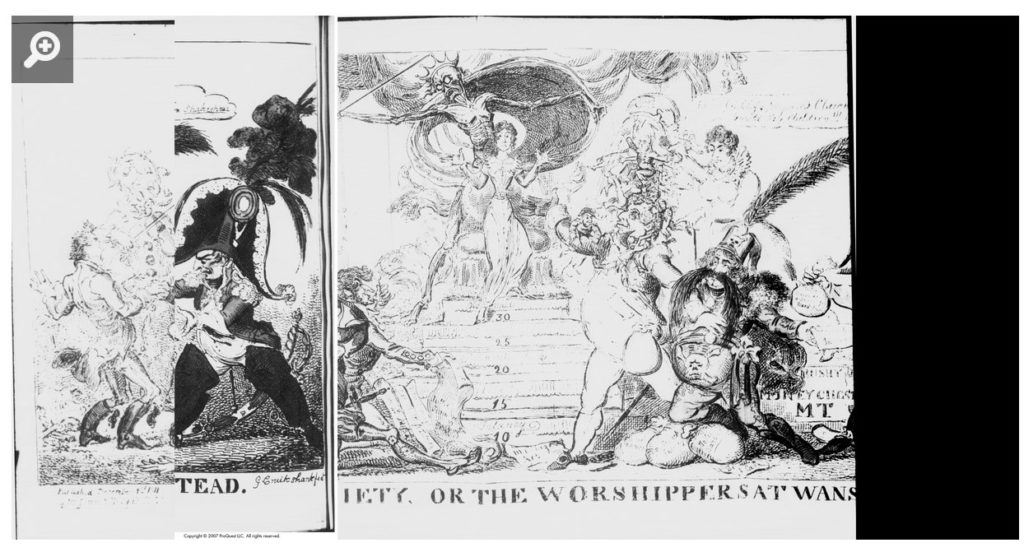 So as not to only complain, here is a success story: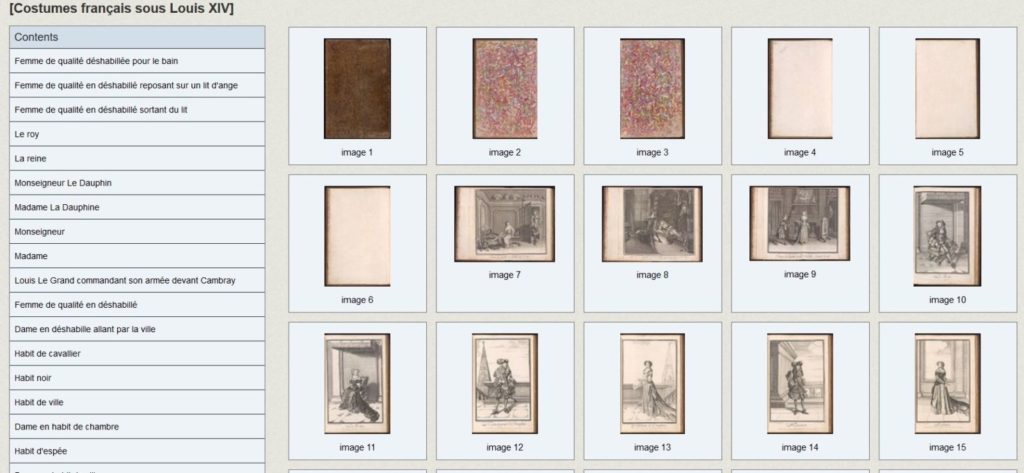 One example of beautifully handled folding plates comes from Princeton's digital imaging studio, managed by Roel Munoz, whose staff captured this French costume book for the Graphic Arts Collection with great success: http://pudl.princeton.edu/boundart.php?obj=v118rf94k