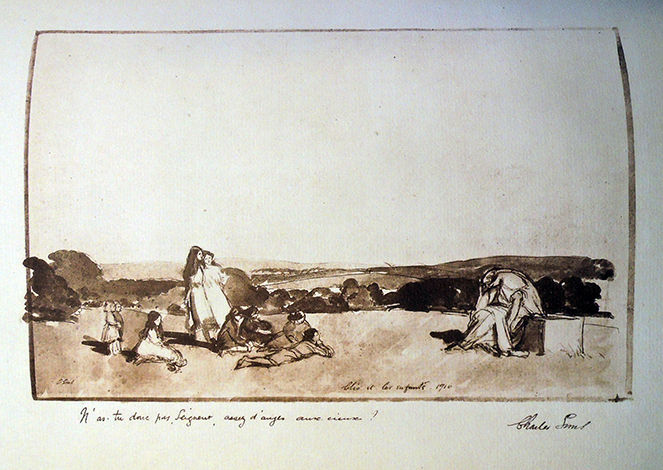 In December 1915, Claude Debussy (1862-1918) composed Élégie, pour piano for a memorial album, Pages inédites sur la Femme et la Guerre, dedicated to Queen Alexandra, wife of Edward VII, and honoring the contributions of women during World War I. Debussy was one of thirty women and ninety-two men who participated in the project, offering images, stories, songs, poetry, facsimile letters, and other materials in French and English. Contributions came from France, England, United States, Canada and Russia, featuring such distinguished names as Rudyard Kipling (1865–1936); Auguste Rodin (1840–1917); Robert de Montesquiou (1855–1921); Marcel Prévost (1862–1941); Gertrude Atherton (1857–1948); Maria Vérone (1874–1938) and many more. Proceeds were used to help children who were orphaned during the war.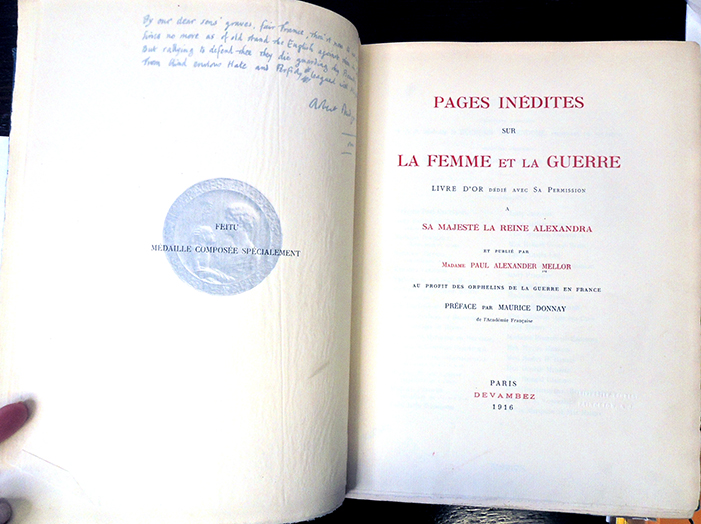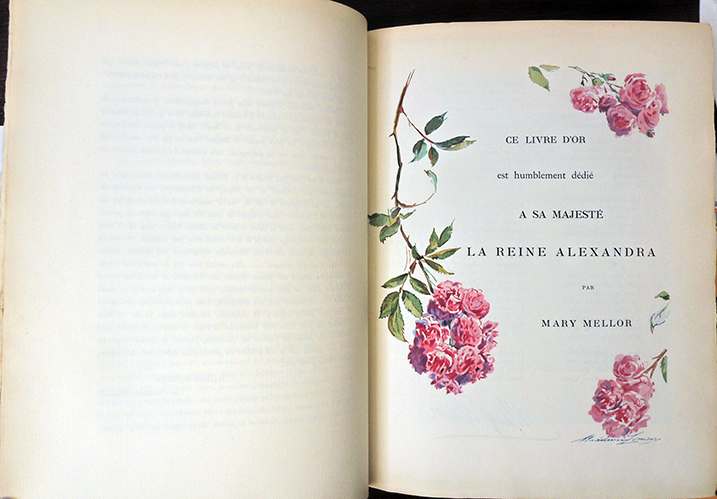 Pages inédites sur la femme et la guerre, livre d'or dédié avec sa permission à Sa Majesté la reine Alexandra et publié par Madame Paul Alexander Mellor au profit des orphelins de la guerre en France ; préface par Maurice Donnay = Unpublished pages on women and war, guestbook dedicated with her permission to Her Majesty Queen Alexandra and published by Madame Paul Alexander Mellor for the benefit of war orphans in France; preface by Maurice Donnay (Paris: Devambez, 1916). Copy 251 of 1000. Graphic Arts Oversize 14094.409.631q
The book is dedicated to Queen Alexandra of Denmark (1844-1925), Queen of the United Kingdom, and the British Dominions and Empress of India from 1901 to 1910. The project was supervised and edited by Mary Mellor (1865-1929). Rose ornaments were designed by Madeleine Lemaire (1845–1928).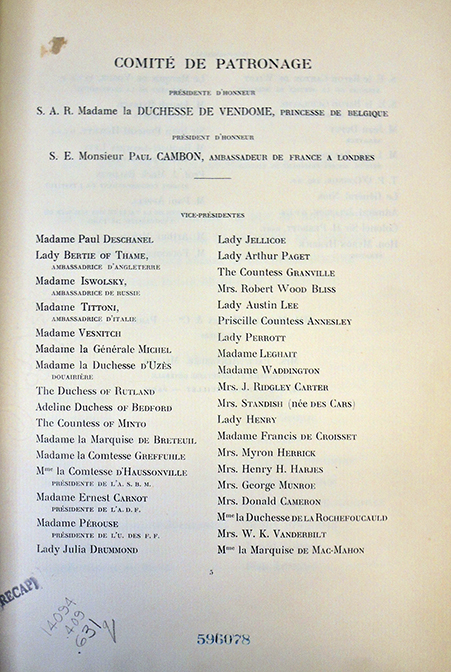 Maria (Mary) Mathilde Stern (1865-1929) married Paul Alexander Mellor (born about 1850), who changed their last name in 1915:
"Paul Alexander Mellor … of 22, Rue Octave Feuillet, Paris, born in Petrograd of Danish origin, but naturalized as a British subject in the year 1880, Hereby give public notice that I have formally and absolutely renounced, relinquished and abandoned the use of my said surname of Moeller, and have assumed and adopted, and have determined henceforth on all occasions whatsoever to use and subscribe the name of Paul Alexander Mellor instead of the said name of Paul Alexander Moeller. … Paul Alexander Mellor."– The London Gazette, 25 June, 1915.