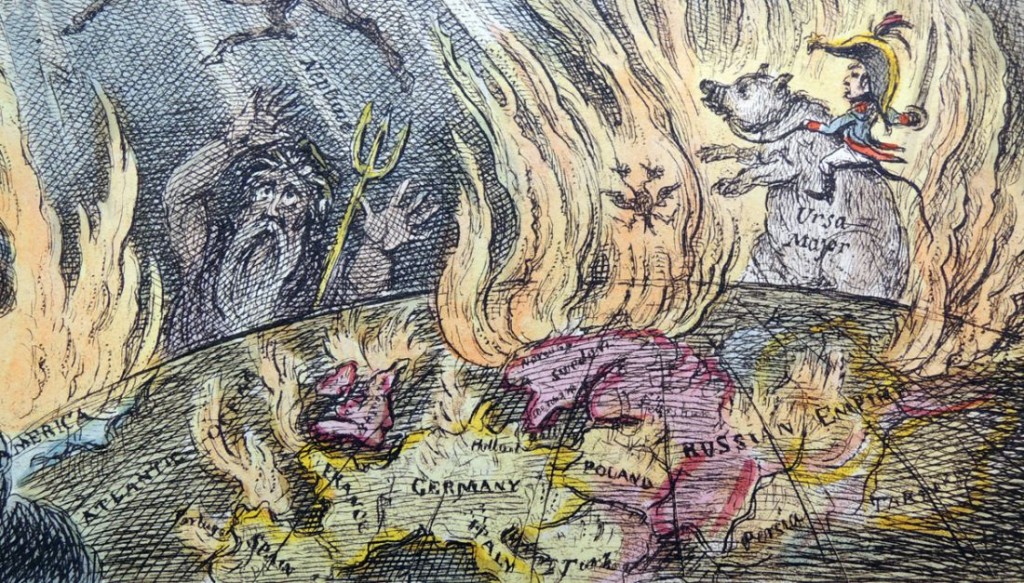 James Gillray (1756-1815), Phaeton alarm'd! Hand colored etching. March 22d 1808. Gift of Dickson Q. Brown (1873-1939), Class of 1895. Graphic Arts Collection 2013- in process
After the title:
Now all the horrors of the heav'ns he spies, / And monstrous shadows of prodigious size, / That, deck'd with stars, lie scatter'd o'er the skies. – / Th' astonish'd youth, where-e'er his eyes could turn, / Beheld the universe around him bum: / The world was in a blaze! – See, Ovid's Metamorphoses.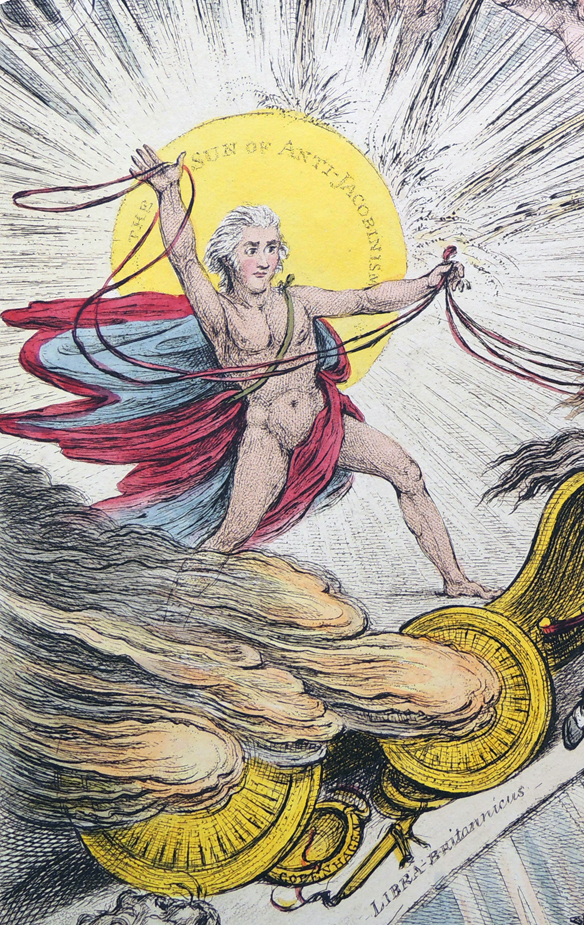 The British politician George Canning (1770-1827) was appointed Foreign Secretary in the new government of the Duke of Portland in 1807 and served until 1809. Here, Gillray portrays him as the Greek god Phaethon, driving a celestial chariot across the political constellations of the sky. Below Pitt is seen as his father, Apollo, and Fox as Pluto. The countries of the world are in flames while Napoleon rides a Russian bear.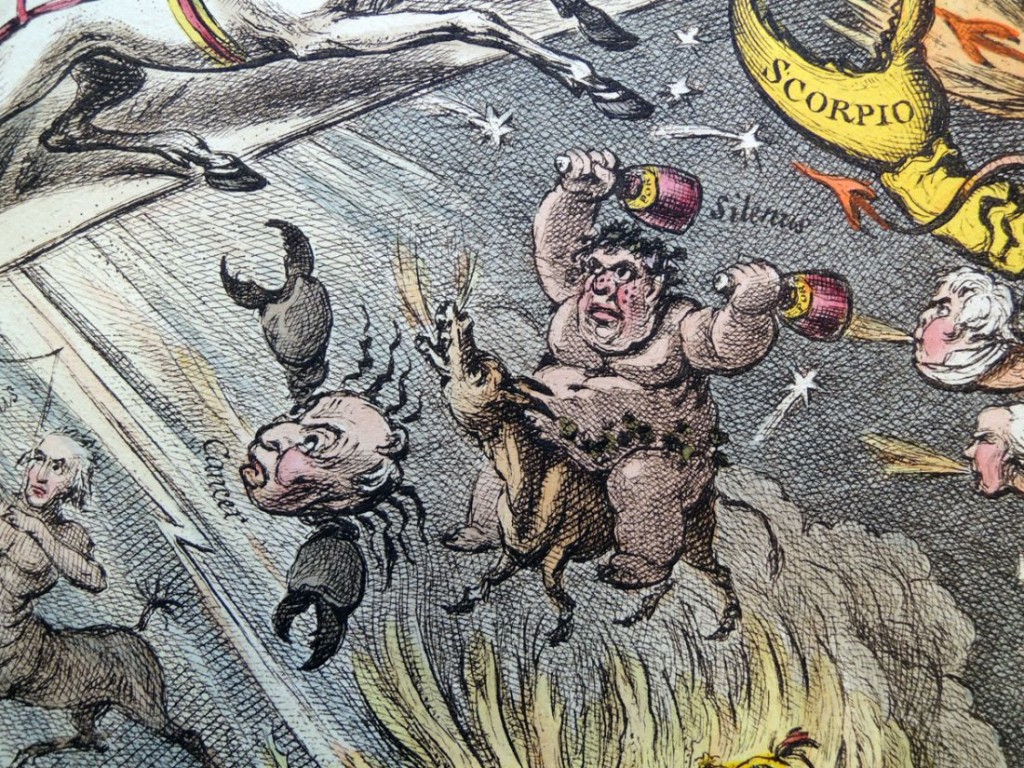 We are fortunate to have this print back in our collection. For many years, it was crushed behind a built-in wood cabinet and only reemerged last week when the cabinet, and the room it was in, were demolished.