The printer/publisher Lew Ney (pseudonym for Luther Emanuel Widen, 1886-1963) was born in Iowa of Swedish parents and grew up in Austin, Texas. He left school to run the Southwest Book and Publishing Company and in 1908 became the southwestern representative for publications at Charities and the Commons, a National Journal of Philanthropic, Civic, Industrial and Social Advance (Jacob Riis was the New York representative). Eventually, Widen made his way to New York, where he settled on West 4th Street in Greenwich Village.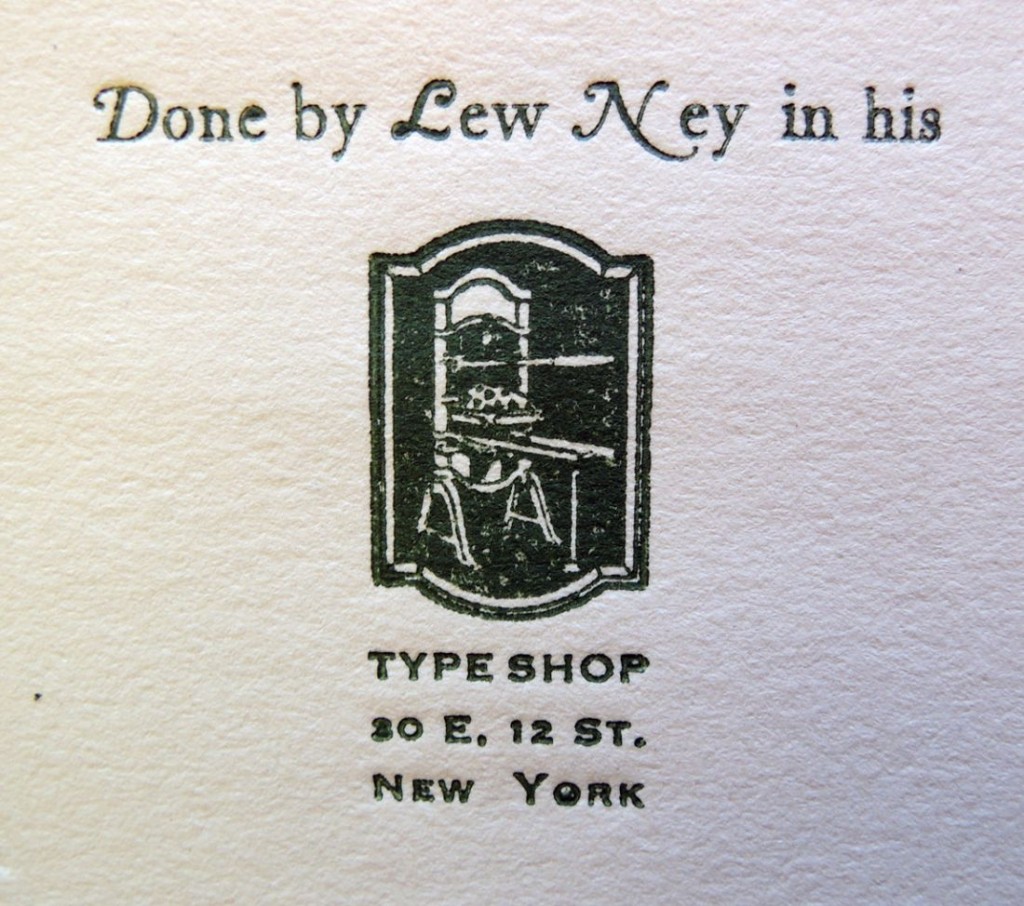 Beginning on August 23, 1920, Widen typed and distributed a newspaper called The Vagabond. For six months and 48 issues, he circulated his writing throughout the neighborhood until, one day Widen was arrested, directed to stop publishing his paper, and banned from Greenwich Village. As reported in the New-York Tribune, Widen was arrested because a detective investigating a robbery next door, at the Studio of Gertrude Vanderbilt Whitney, became suspicious when Widen tried to help by announcing the name of the thief, which he said he discovered psychologically.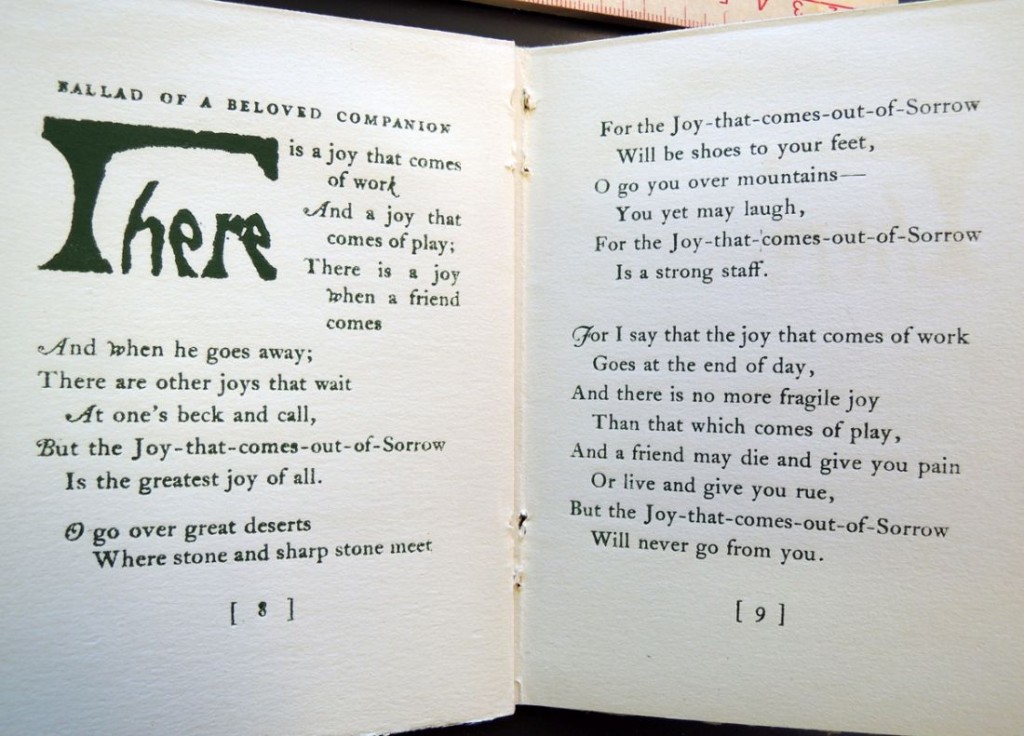 Although he agreed to the ban rather than be committed to Bellevue Hospital, Widen merely moved the office a few block north, took the pseudonym Lew Ney, and established a new Type Shop on 12th Street. In 1928, he was married (a second time) to writer Ruth Willis Thompson, who joined the shop and served as editor for many of their Parnassus Press books. As a wedding present for their friends (who took up a collection to pay for the marriage license), Widen hand-set and printed Ruth's In Praise of Pain. He also reprinted the stock image above as an illustration.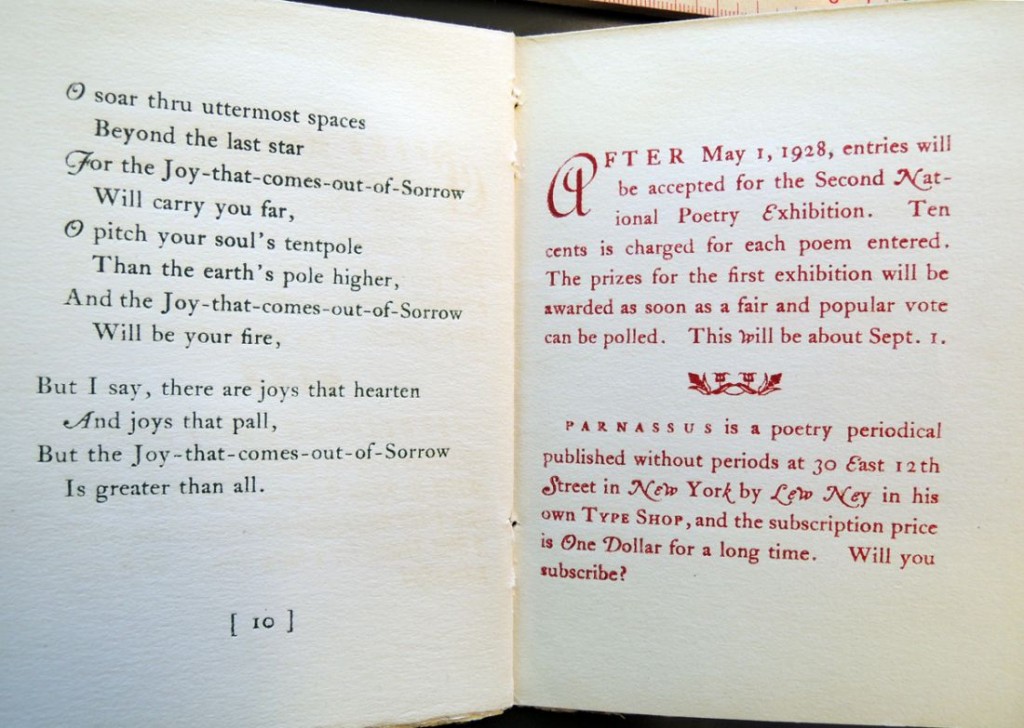 I am working on a complete biography of Ney and welcome any information on his life.