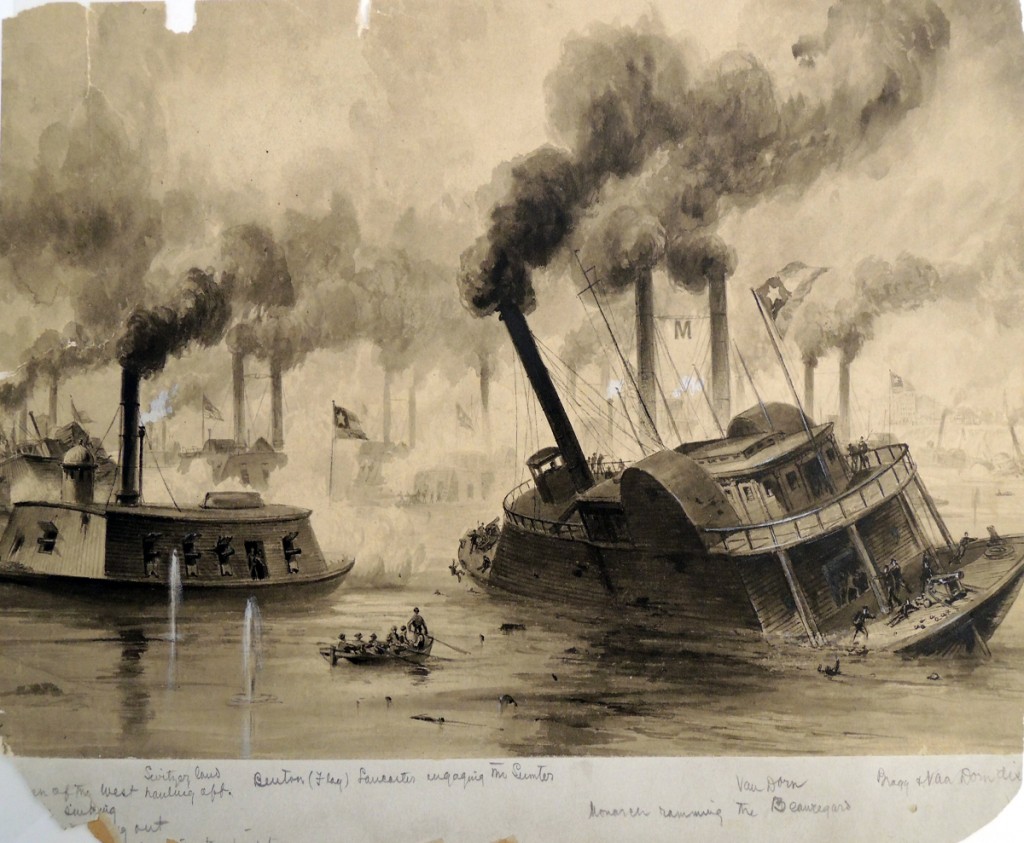 According to the Naval Historical Center under the Department of the Navy, "the CSS General Beauregard, a 454-ton side-wheel river steamer, was built at Algiers, Louisiana in 1847 as a towboat. Under the name Ocean, she was taken over by the Confederacy in January 1862 and converted a "cottonclad" ram.
Renamed General Beauregard, she was commissioned as part of the River Defense Fleet in April 1862 and sent up the Mississippi to Tennessee. She took part in the naval actions off Fort Pillow on 10 May 1862 and Memphis on 6 June. In the latter action, General Beauregard closely engaged the Federal ram Monarch and ironclad Benton before being disabled and sunk."
Lond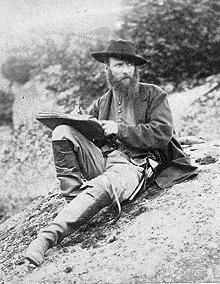 on-born Alfred Rudolph Waud (1828-1891) was one of 30 soldier/sketch artists documenting the American Civil War. Often incorrectly listed as Ward, the artist immigrated to Boston in 1850, went to work for the New York Illustrated News in 1860, and transferred to Harper's Weekly a year later.
Waud was present for the Battle of Memphis or Battle of the Rams on June 6. Three weeks later, a series of his sketches had been translated into wood engravings and published in Harper's Weekly June 28 issue. Although this image was not included in the magazine, it was engraved and prints of the scene are held in public collections.
Alfred Rudolph Waud (1828-1891), Monarch Ramming the Beauregard, [1862]. Pencil, ink and wash sketch. Graphic Arts Collection GA 2006.02563