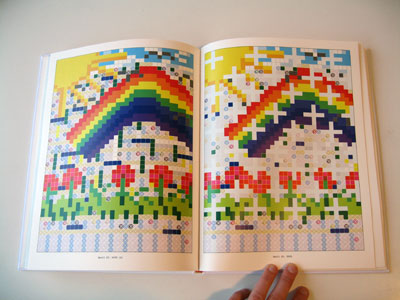 Welcome to graphic designer Danielle Aubert, who begins two years of teaching and collaboration as one of the first Fellows in the Creative and Performing Arts at Princeton University. The program provides support for early-career artists who have demonstrated both extraordinary promise and a record of achievement in their fields with the opportunity to further their work while teaching within a liberal arts context.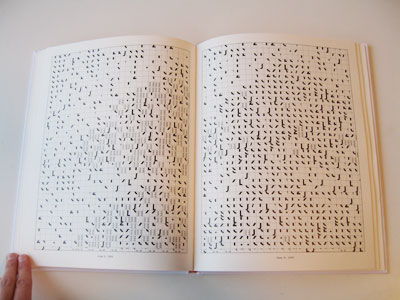 Aubert was an assistant professor at Wayne State University in Detroit and author of 16 Months' Worth of Drawings in Microsoft Excel (2006, Various Project). In 2008, Aubert began designing the quarterly journal Criticism, which in 2012 was selected to be a part of the 25th Brno Biennial of Graphic Design in the Czech Republic.
In 2009, she and Lana Cavar co-founded the International Typographical Union. Together they have made a series of projects that explore paper distribution and after-market paper and presented work in various venues including the School of Art Institute of Chicago, the Palais de Tokyo in Paris and Motto in Berlin. Also in 2009, Aubert, Cavar and Natasha Chandani launched the group Placement, which edited, wrote for and designed Thanks for the View, Mr. Mies (2012, Metropolis Books), about life in Lafayette Park, part of Detroit's Mies van der Rohe Residential District. (Architecture Library NA9127.D4 T53 2012)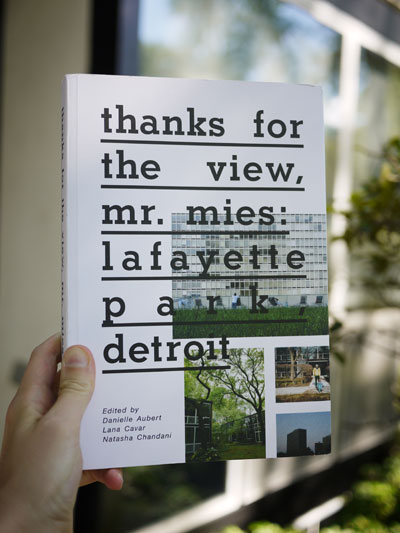 Consider taking her first class: VIS 214 Graphic Design: Visual Form. This course introduces students to techniques for decoding and creating graphic messages in a variety of media, and delves into issues related to visual literacy through the hands-on making and analysis of graphic form. Graphic design relies on mastering the subtle manipulation of abstract shapes and developing sensitivity to the relationships between them.
Click here http://vimeo.com/57910594 to see a video about The Center for Abandoned Letterhead, a project of the International Typographical Union (I.T.U.) with Maia Asshaq.