The Graphic Arts Collection recently acquired this salesman's sample catalog with six mounted examples of leather stamping, 19 linen backed photographs of stamping machinery, 34 photographs of endorsements and 27 leaves of tipped in brochures for the company's products. A number of images show hatboxes, suitcases, hats, books and other objects being stamped in gold leaf.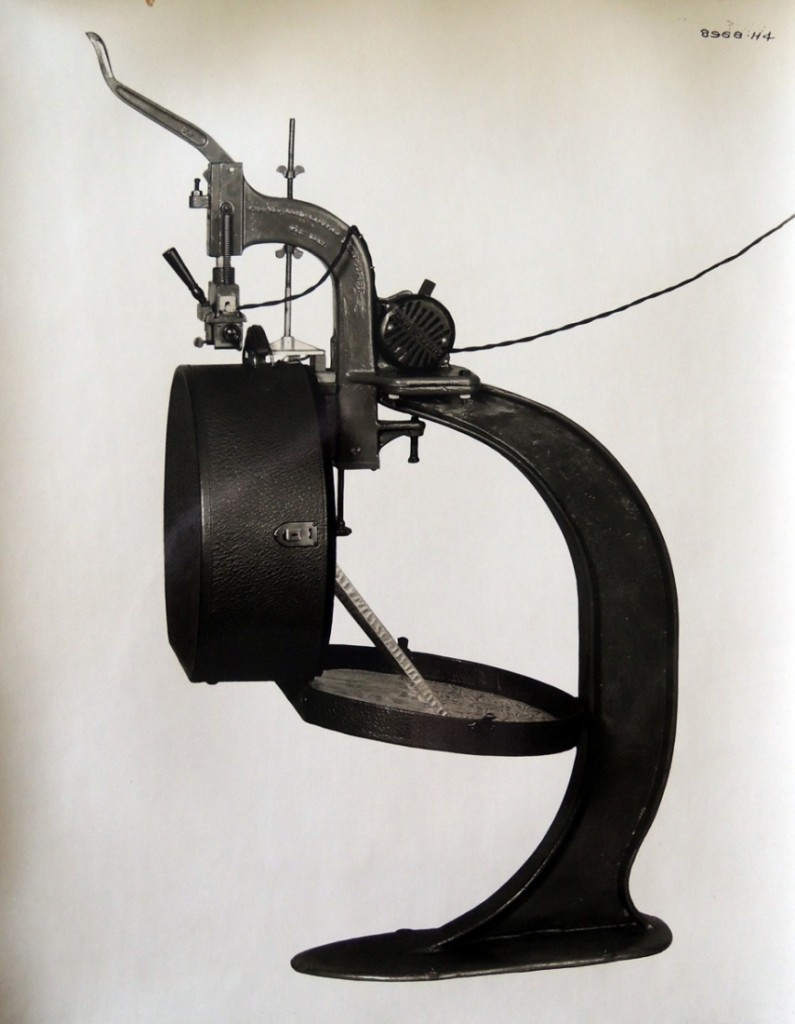 "A major development of the mid-nineteenth century was the widespread adoption by publishers of cloth-case bindings and gold stamping for the vast majority of trade books," writes Scott Casper in The Industrial Book, (2007). "The implications of this development are difficult to overstate: for the first time, the publisher was responsible not only for the typography and appearance of the printed sheets but also for the design and production of the binding in which they were sold to the public, bindings that in most cases were treated as permanent."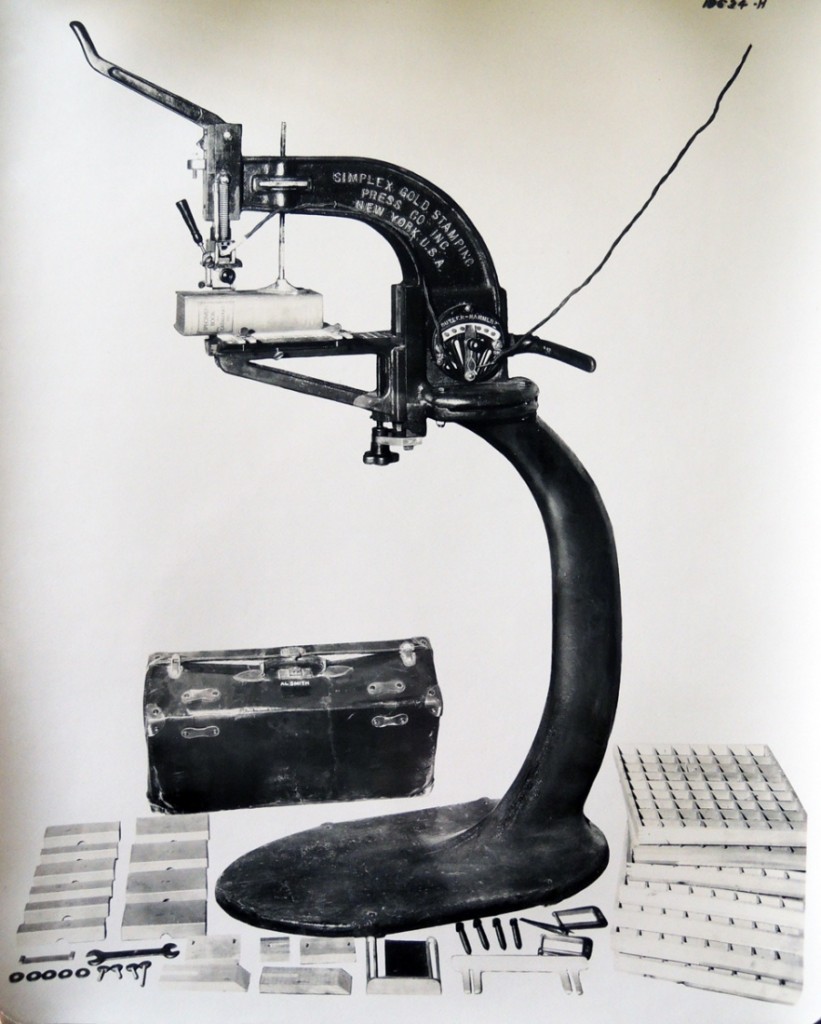 Some of the photographs are stamped on the verso Edwin Levick (1868-1929), the Stadler Photographic Co., or Diem studios. This was one of the last projects completed by Levick before he died at the age of 61 and the peek of his career. The Mariners' Museum (Newport News, Virginia) offers the following biography:
Edwin Levick came to America in 1899 from London to work as a translator of Arabic for the Guaranty Trust Company in New York City. He soon turned his attention to photography and was supplying his photographic services to the Chicago Tribune, The New York Times, and the New York Herald Tribune as well as Rudder and Motorboat Magazine. He began to write for newspapers and photograph for magazines of the day; he eventually decided to specialize in maritime photography.