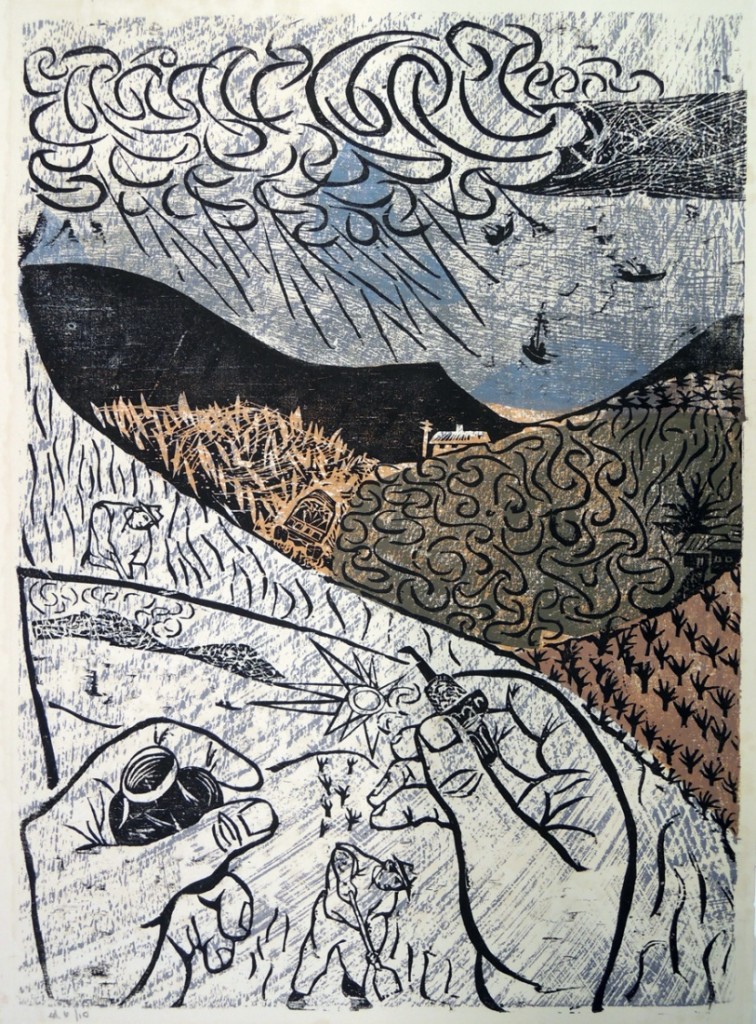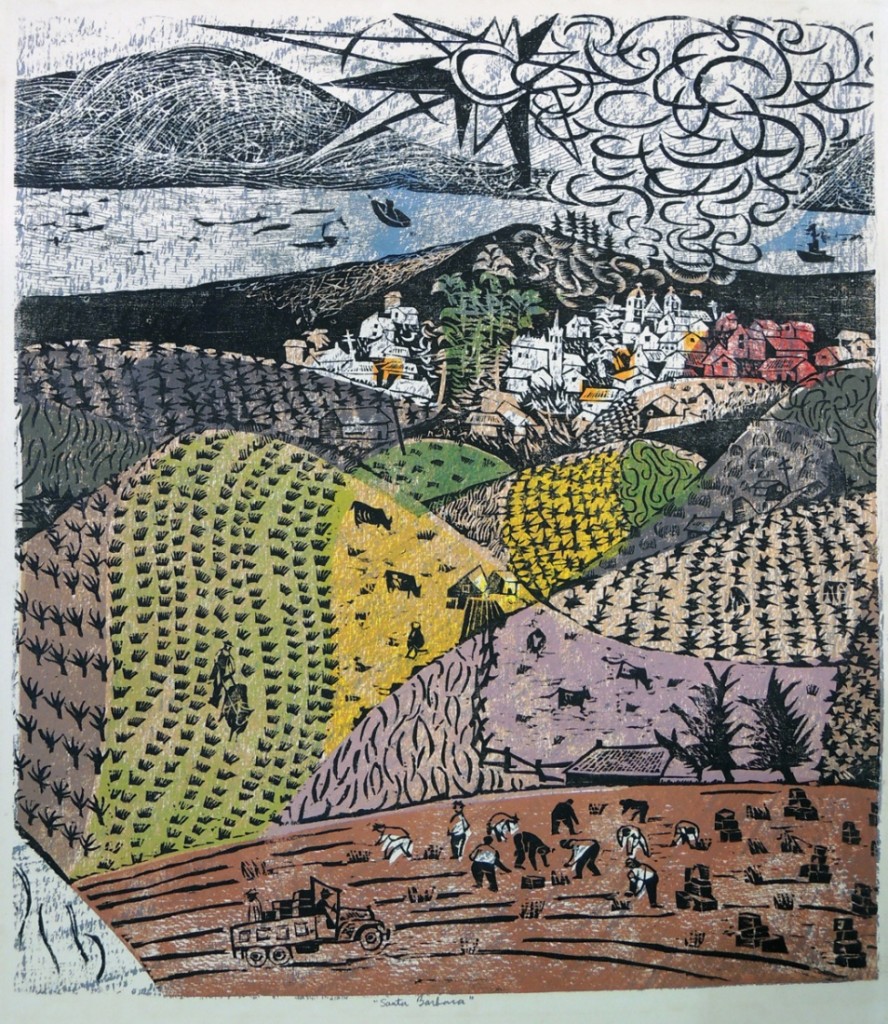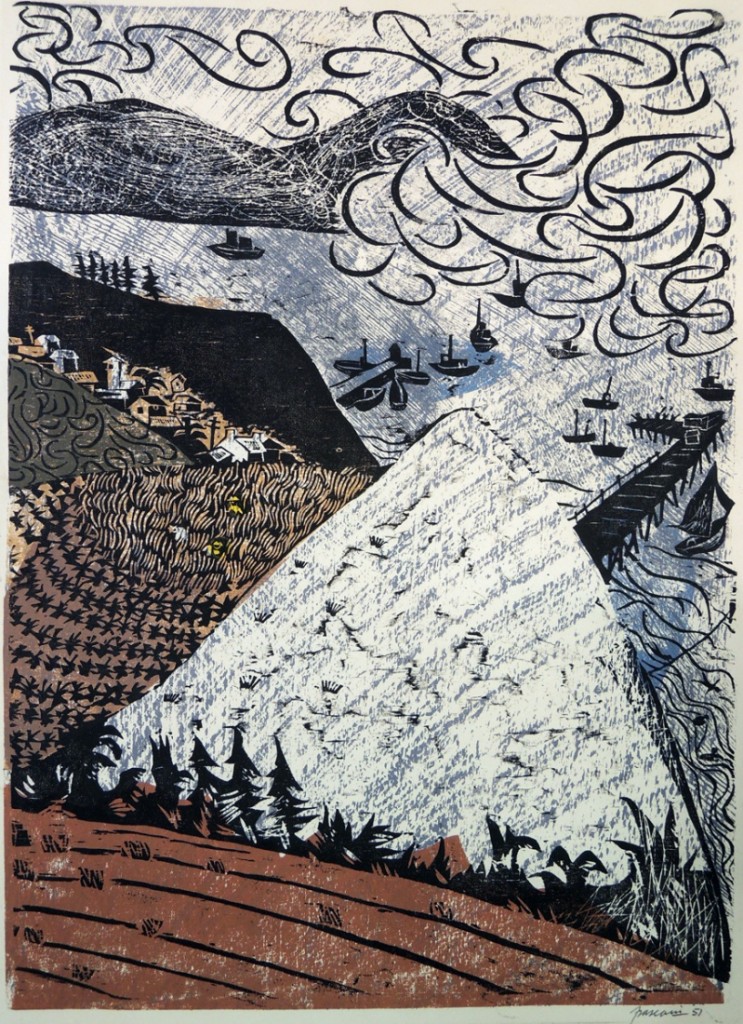 Antonio Frasconi (1919-2013), Santa Barbara [triptych], 1951. Color woodcut.
Graphic Arts Collection GA2008.00937
This triptych was created in 1951 not long after Frasconi married Leona Pierce and moved to her hometown of Santa Barbara, California. He found a day job with the Santa Barbara Museum of Art, where he also had his first one man show.
Born in Argentina and raised in Uruguay, Frasconi died ten months ago in Norwalk Connecticut at the age of 94. It was a scholarship to the Art Students League that provided the young artist with access to New York City where he learned printmaking. Within a year he was showing his work at the Brooklyn Museum.
Frasconi went on to specialize in woodcuts, using them to illustrate hundreds of books (OCLC lists 261), many of which are here at the Princeton University Library. In 1996, the Grolier Club gave him their gallery for an exhibition of his books, one of the few living artists celebrated by the Club (GAX Oversize NE539.F86 G72q).
"Sometimes the wood gives you a break and matches your conception of the way it is grained," Antonio Frasconi told a New York Times reporter in 1963, "But often you must surrender to the grain, find the movement of the scene, the mood of the work, in the way the grain runs."
Special thanks to the Program in Latin American Studies for this acquisition.