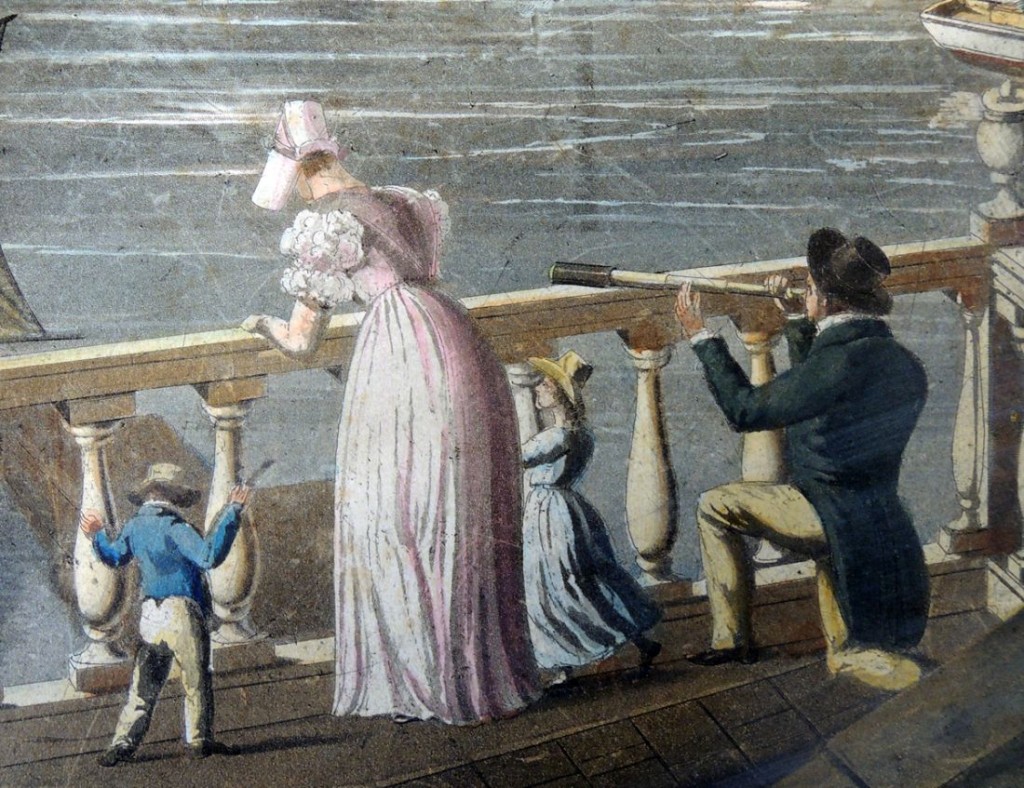 The British-born artist John William Hill (1812-1879) was only twenty-four years old when he sketched lower Manhattan from a Brooklyn Heights rooftop but the details he captured are amazing.  William Bennett (ca. 1784-1844) engraved the scene after Hill's painting and was able to include a legend at the bottom identifying each of the buildings (difficult to see in the thumbnail here). Ever since, historians have used the print as a document of New York at that time.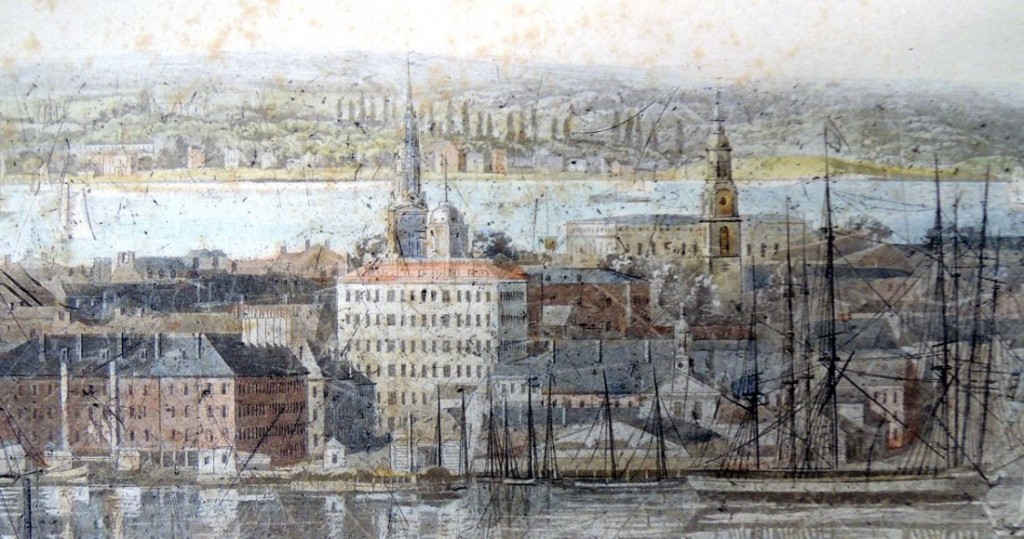 Included in this view are the Merchants' Exchange, Trinity Church, Holt's Hotel, St. Paul's, and City Hall. In sharp contrast to the busy commerce on the Manhattan side is the bucolic setting of Brooklyn, showing the pleasures of family life in a pastoral setting.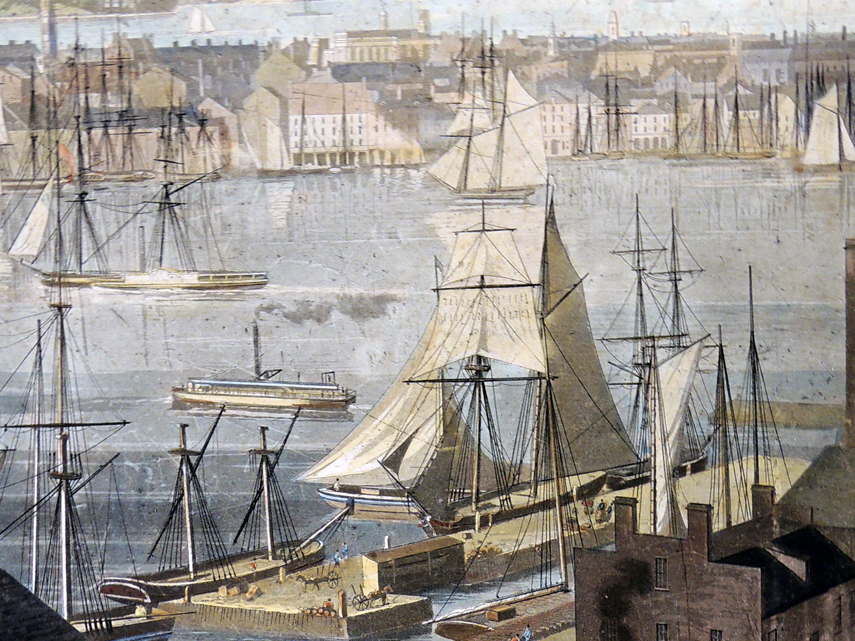 John W. Hill should not to be confused with his father, the British engraver John Hill (1770-1850). By 1822, both Hill's were living in New York City and working together on a number of projects. Hill senior is best known for his aquatints and engraving, while his son is best remembered for his watercolors.