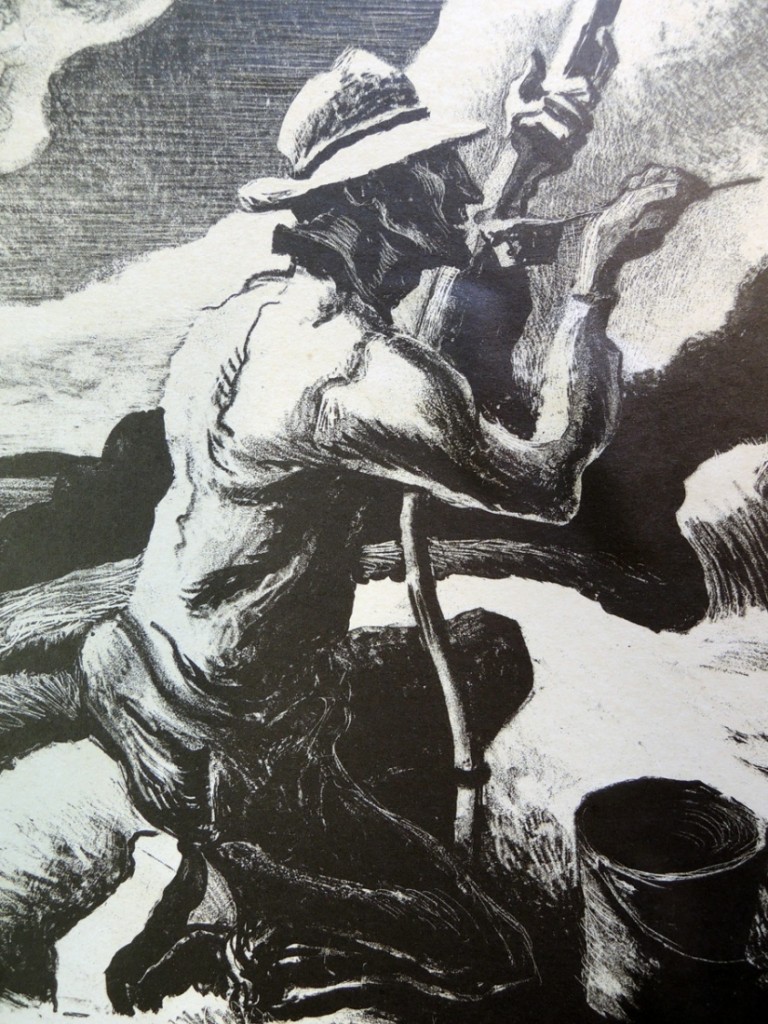 The Graphic Arts Collection is the fortunate recipient of a lithograph entitled Island Hay by the Missouri-born artist Thomas Hart Benton (1889-1975), given by Henry Martin, Class of 1948. It is one of the last of over 80 lithographs the artist drew between 1929 and 1945, working summers at the family house on Martha's Vineyard.
In a 1964 oral history with Milton Perry for the Harry S. Truman Library, Independence, Missouri, Benton commented, "Yes. I did want them to get the sense that America was made, built up into the powerful country it has become, very largely by the actions of the common people spreading out over the frontiers–on their own and without any kind of official prompting. … But as I said just now about the values of a work of art being finally determined by its spectators so also will its meanings be finally determined. And that is all right. It's not what's in the artist's mind that is important, but what his art raises in the spectator's mind–that's what counts in the long run."
Martin remembered paying the high price of $25 for this not long after he left Princeton. For that amount he not only received the Benton but four other prints issued by the Associated American artists in the 1940s.