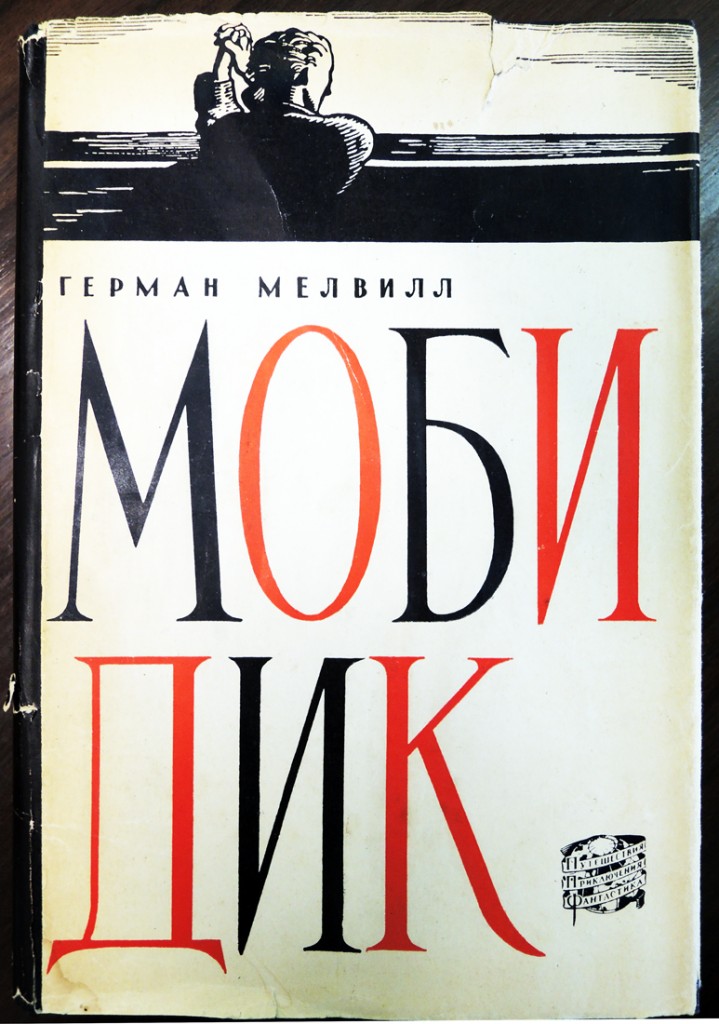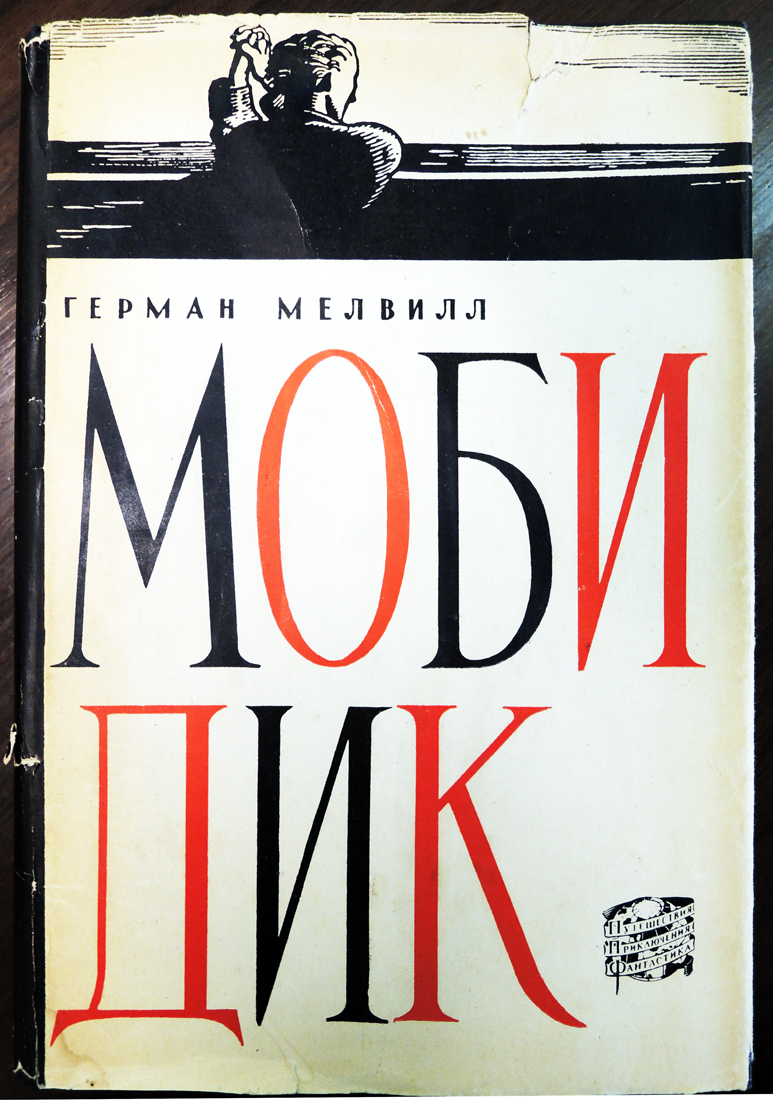 Herman Mellville (1819-1891), Mobi Dik, ili Belyi kit [Moby Dick]. Москва: Gosudarstvennoe Izdatepbstvo Geografickoj Piteratury [Moscow: State Publisher of Geographical Literature], 1961. Graphic Arts Collection 2013- in process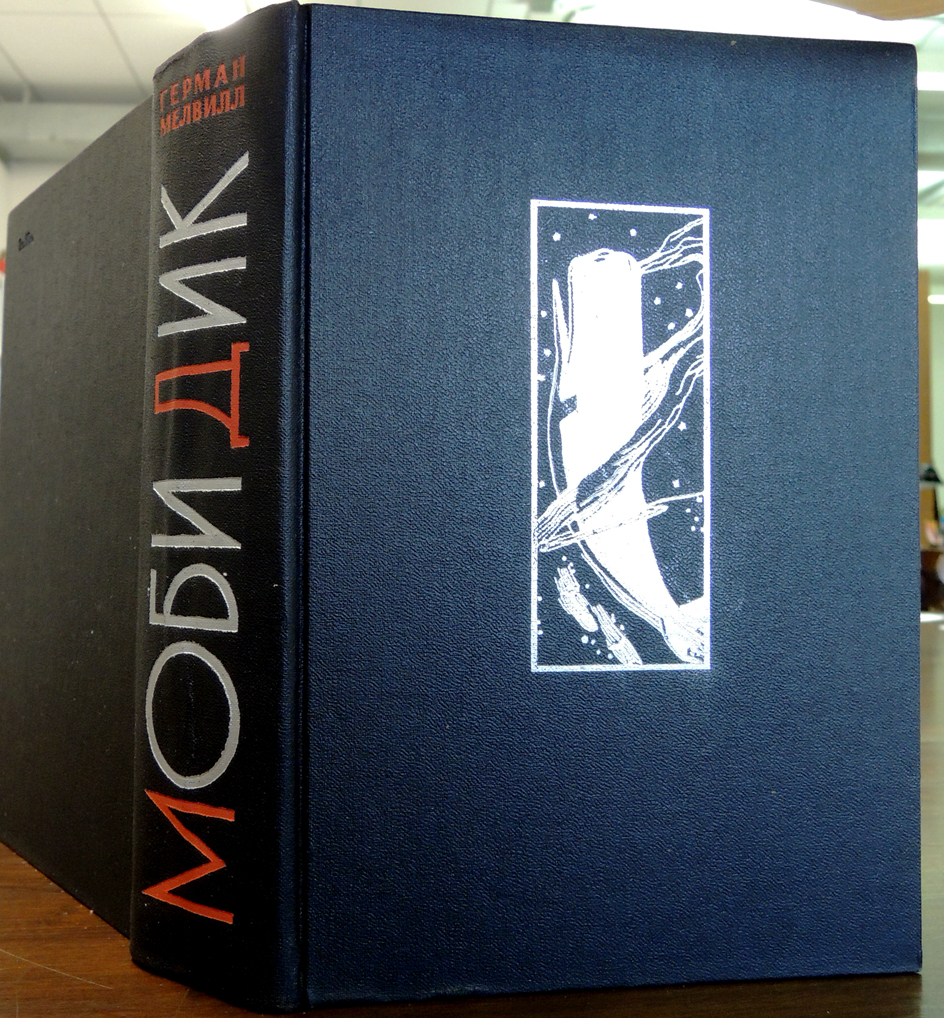 In 1930, Rockwell Kent (1882–1971) completed the illustrations for a three-volume set of Melville's Moby Dick for Lakeside Press. The deluxe edition of 1,000 sold out immediately and Kent's images became firmly identified with Melville's story.
Over thirty years later, Melville's text was translated and published along with Kent's illustrations in a Russian edition. It was thanks to the popularity of the artist rather than the author that led to this publication.
A radical Socialist who was an outspoken critic of Joseph McCarthy, Kent had to fight with the U.S. government for the right to travel outside the country. (The details of Rockwell Kent VS John Foster Dulles can be read at http://www.law.cornell.edu/supremecourt/text/357/116)
Kent was not able to attend the 1957 opening of an exhibition of his work at the Pushkin Museum but after it closed, the artist donated several hundred of his paintings and drawings to the Soviet people. In gratitude for this gift, Kent's Moby Dick was released in Moscow the following year. Kent went on to became an honorary member of the Soviet Academy of Fine Arts and was awarded the Lenin Peace Prize in 1967.
The Graphic Arts Collection recently acquired the first edition of the Russian Moby Dick in its original dustjacket. Along with Kent's Illustrations the book includes a preface by A. Startsev and an afterword by V. A. Zenkovich. Here are a few of the pages.