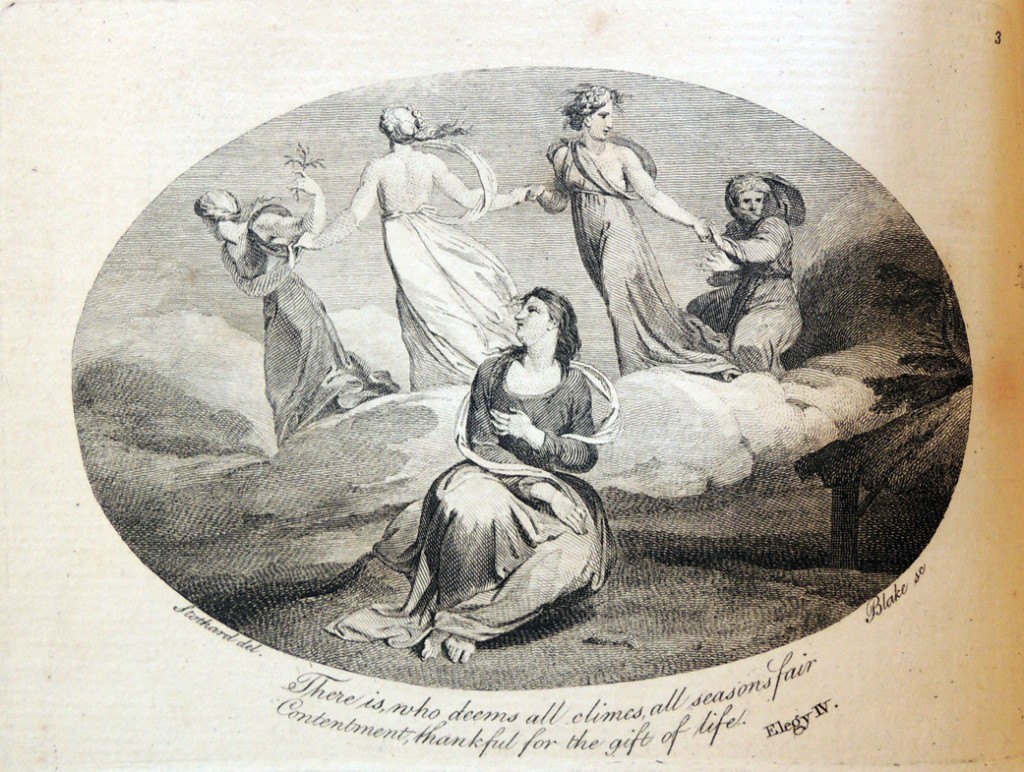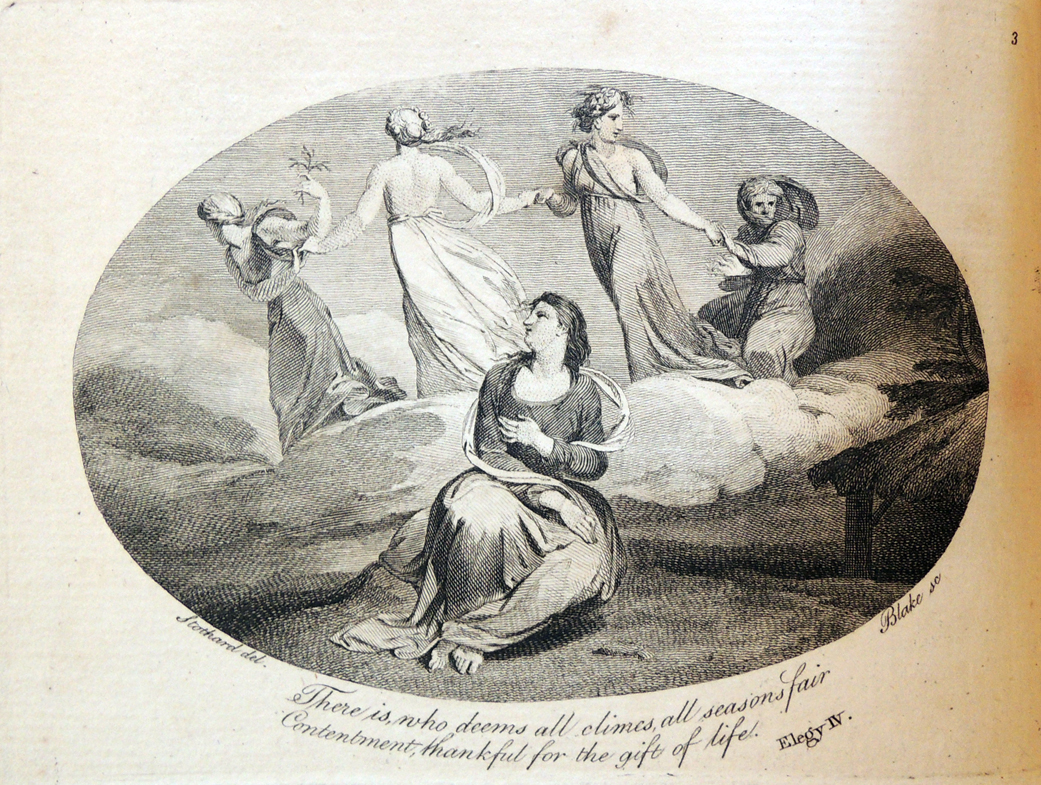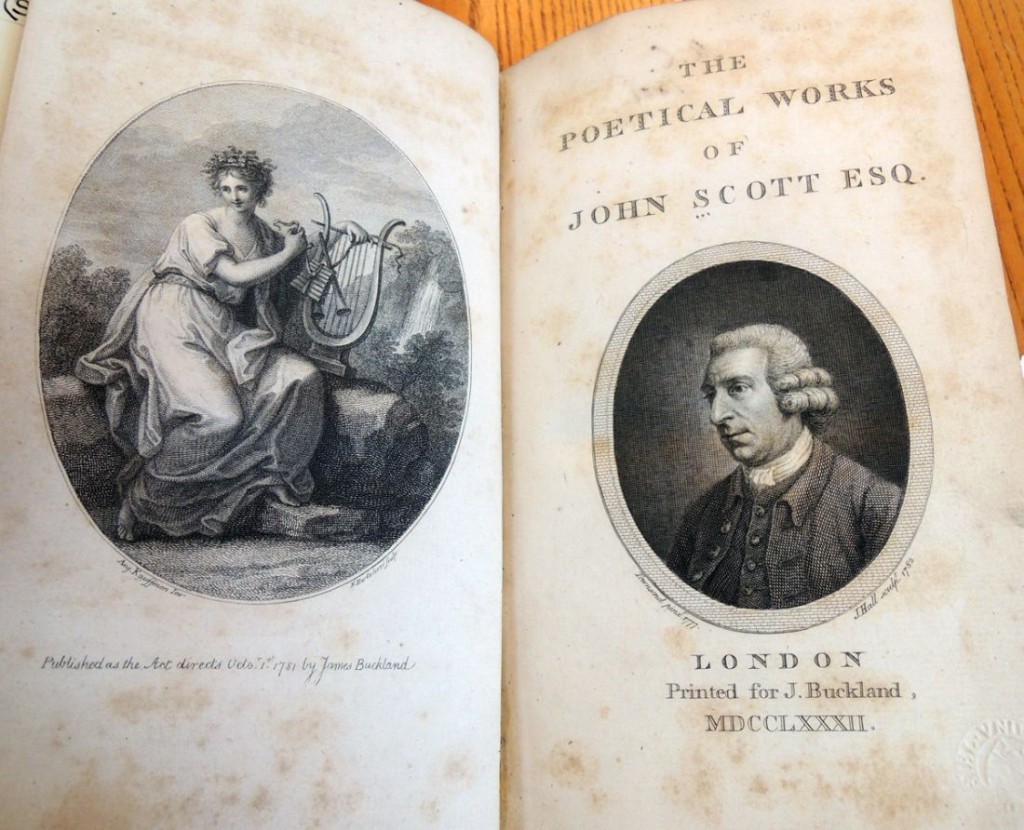 As a boy, William Blake (1757-1827) was an active print collector thanks to a small allowance from his father. In his twenties, Blake worked as a commercial engraver but disliked finishing the designs of others rather than creating his own work.
In a brief attempt at self-sufficiency, Blake opened a print shop where he sold the prints that he had collected and ones he newly created. His partner was James Parker and the printshop of Parker & Blake opened in London at no. 27 Broad Street early in 1784. The arrangement barely lasted one year, with Parker keeping the shop and Blake walking away with their printing press.
"We do not know how the business was run, or indeed much of what they sold" writes G.E. Bentley, "but it seems likely that Parker and Blake made and printed engravings, while their wives ran the shop itself." The only prints known to have been published by the firm of Parker & Blake were Blake's oval engravings after their friend Thomas Stothard (1755-1834).
An example of this work [seen at top] appeared in 1782 as an illustration to John Scott (1731-1783), The Poetical Works of John Scott (Graphic Arts Collection GAX 2003-0628N).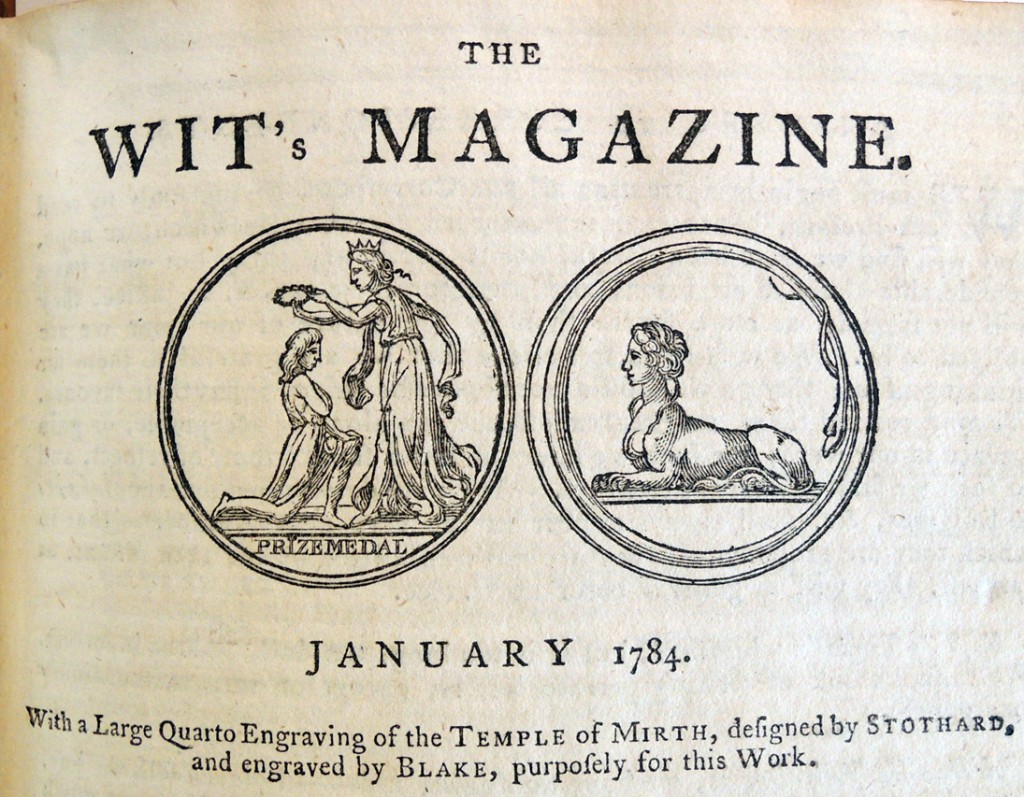 Another example from the period [below] appeared in The Wit's Magazine 1784 (Ex 0901.981)
To read more, see: G.E. Bentley, "The Journeyman and the Genius: James Parker and His Partner William Blake," in Studies in Bibliography 49 (1996):208-31.