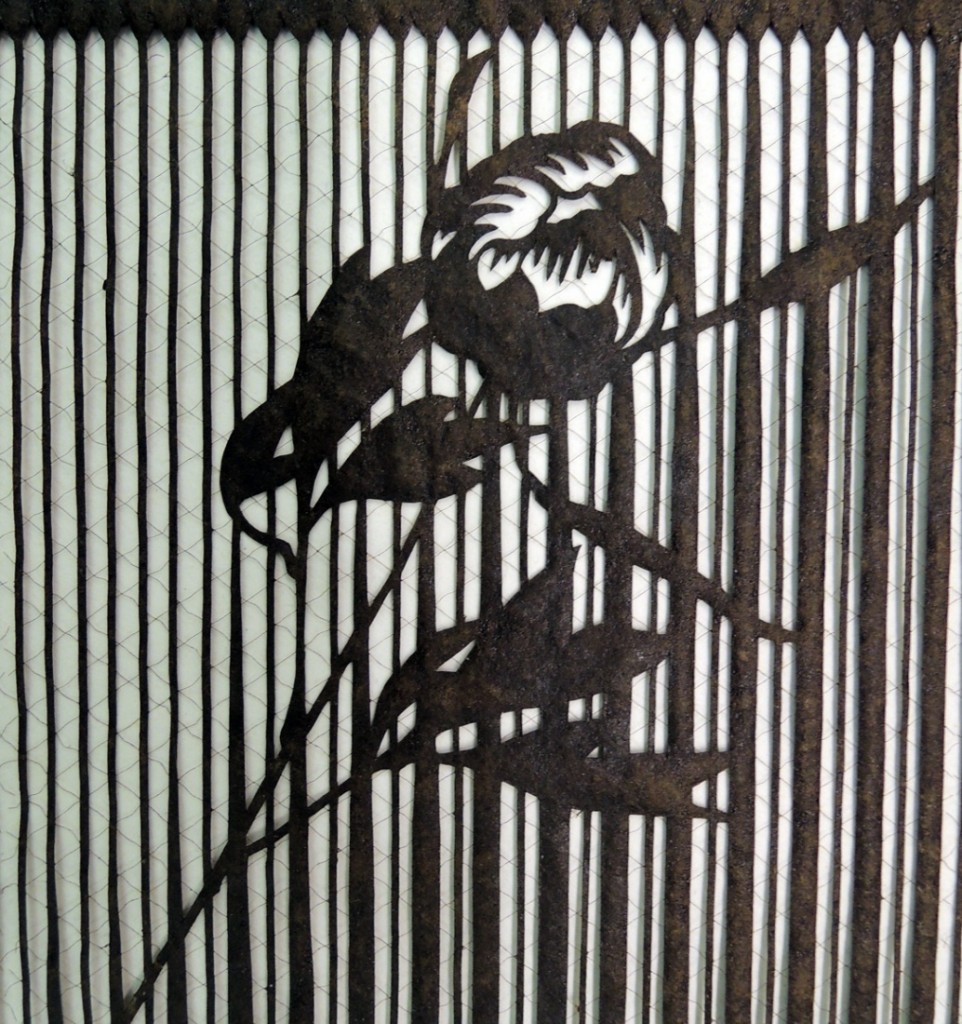 The Graphic Arts Collection holds a large collection of Katagami or Japanese cut-paper stencils. These are working tools and so none of the artists who made them are unidentified. This is too bad since these artisans have been designated as Important Intangible Cultural Properties of Japan.
Unlike American stencils used to paint directly onto the paper or fabric, the Japanese technique of Katazome uses the stencil to apply a resist or rice paste through the intricate cut paper design. Once the paste has dried, the stencil is removed and the fabric is dyed, creating a pattern only where the paper stencil covered the cloth. Each stencil is meant to be repeated over a large cloth.
Most of our stencils are housed in thin Mylar sleeves to preserve the fragile silk cross-hairs holding the designs in place. Made from several layers of washi paper, they are surprisingly flexible and show little sign of wear. Most of our designs include recognizable objects from nature: flowers or birds or small animals. We do not use them anymore for making Katazome, but enjoy the stencils for their beautiful designs and intricate cutting. Here are a few examples.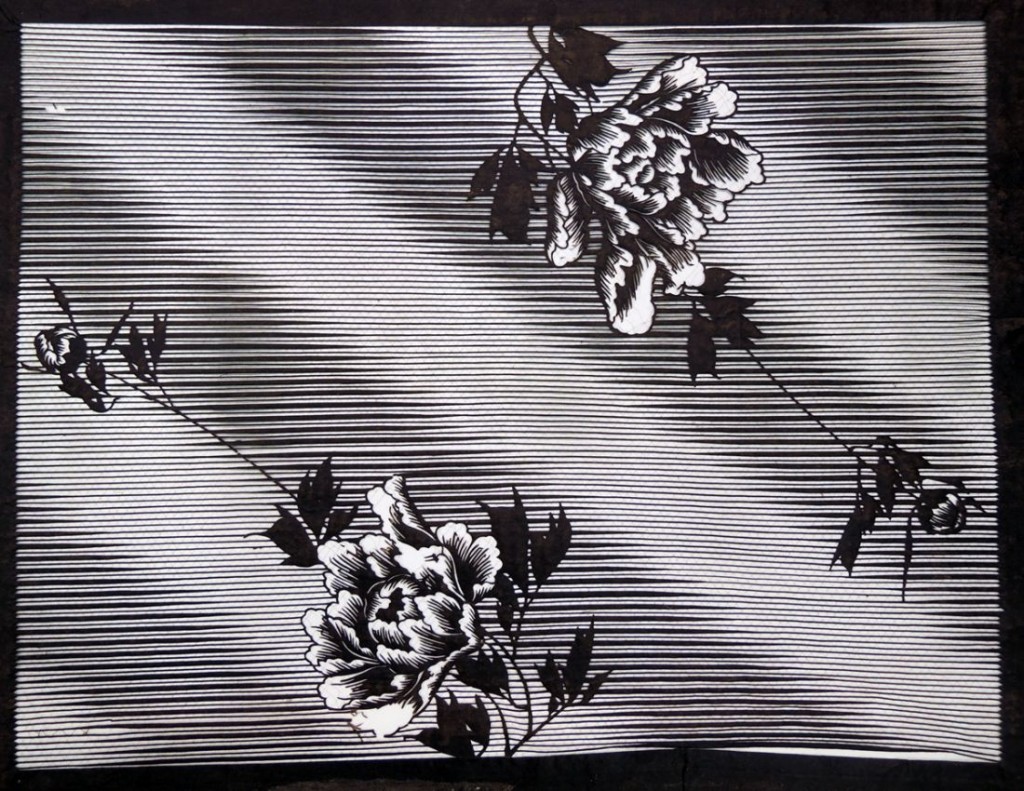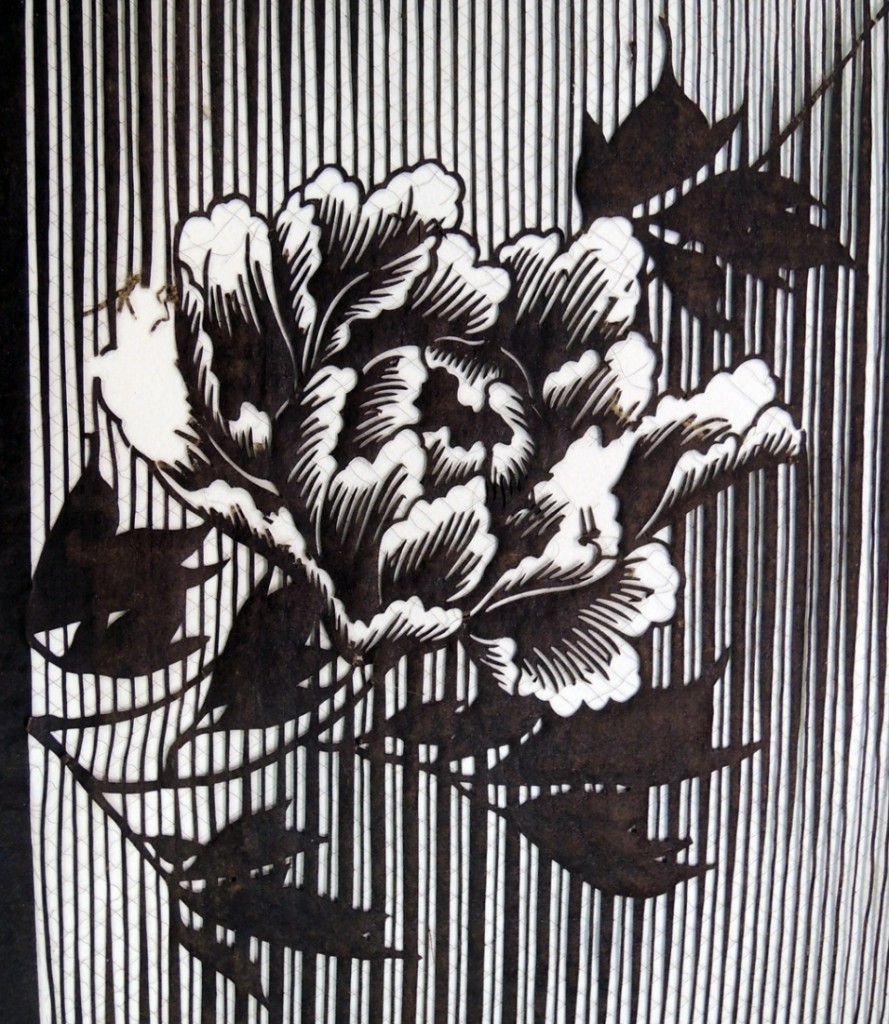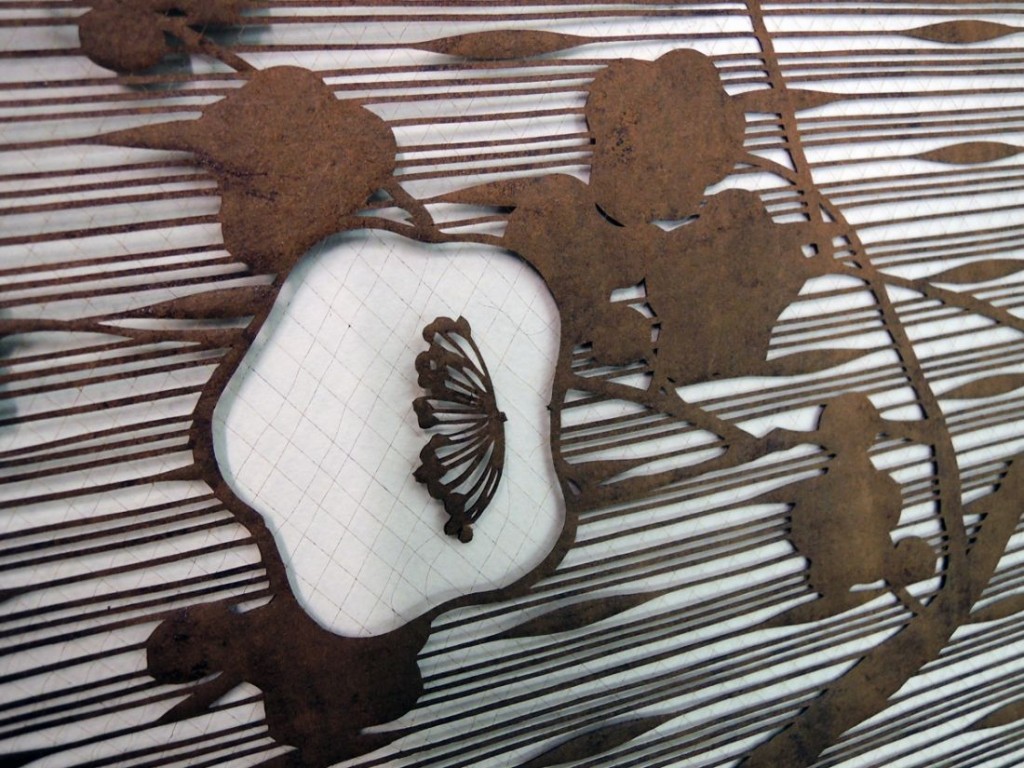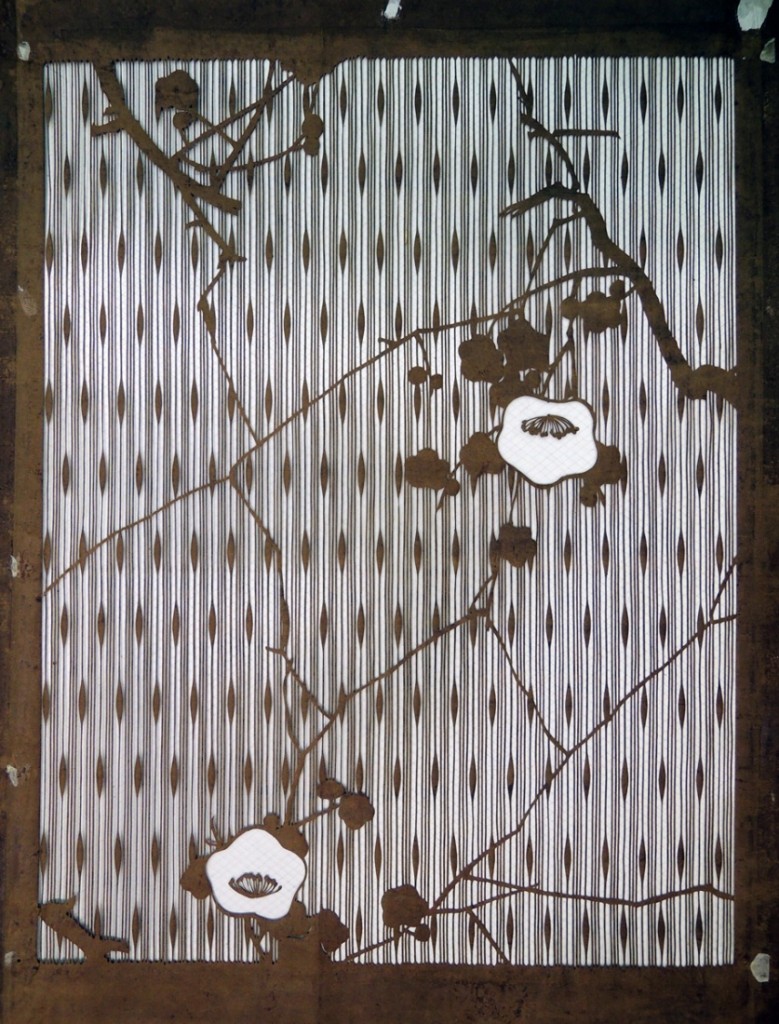 For more information see: Susanna Kuo, Carved paper: the art of the Japanese stencil (Santa Barbara, Calif.: Santa Barbara Museum of Art; New York: Weatherhill, 1998) Graphic Arts (GARF) Oversize NK8665.J3 K86 1998q