"Our Chromo Prints," wrote Louis Prang, "are absolute FACSIMILES of the originals, in color, drawing, and spirit, and their price is so low that every home may enjoy the luxury of possessing a copy of works of art, which hitherto adorned only the parlors of the rich."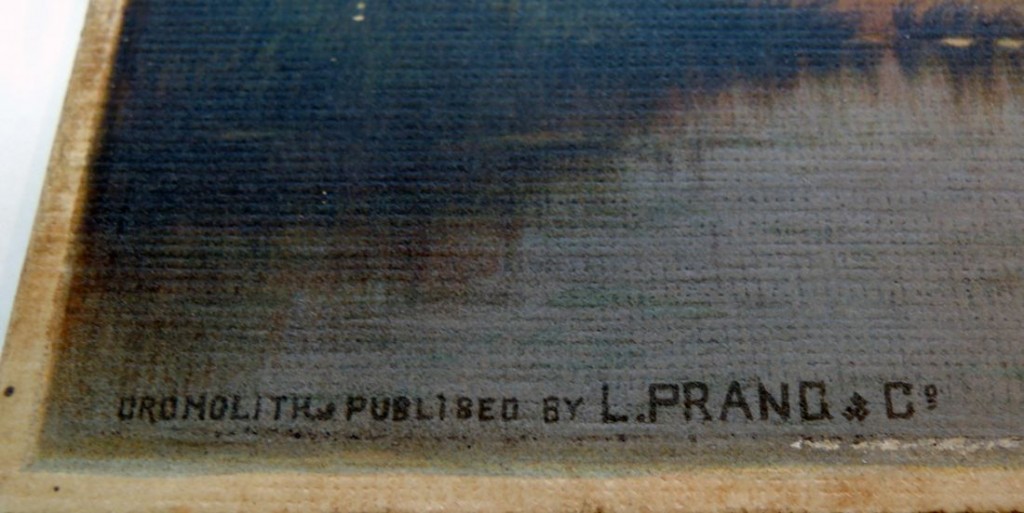 In 1860, Prang established a Boston printing firm specializing in chromolithography, followed by a magazine, illustrated books, textbooks, cards, calendars, fine art, maps, and other print material. Prang quickly became one of the most prolific print publishers of the 19th-century.
"Louisa May Alcott praised Prang for 'cultivating a love of art by placing copies of good and great pictures within the reach of all.' Frederick Church wrote that he would proudly add his name 'to the copious list of artists who have promised to furnish works for publication.' Yet other critics found chromo lithographs distasteful. E. L. Godkin, editor of the Nation, argued that quality art could not be produced by the 'mechanical contrivance' of the printing press. In his view, chromos were vulgar imitations, deceptive illusions, mere 'merchandise.'"–Lori Rotskoff, "Decorating the Dining-Room: Still-Life Chromolithographs," in American Studies, 31, no. 1 (April 1997).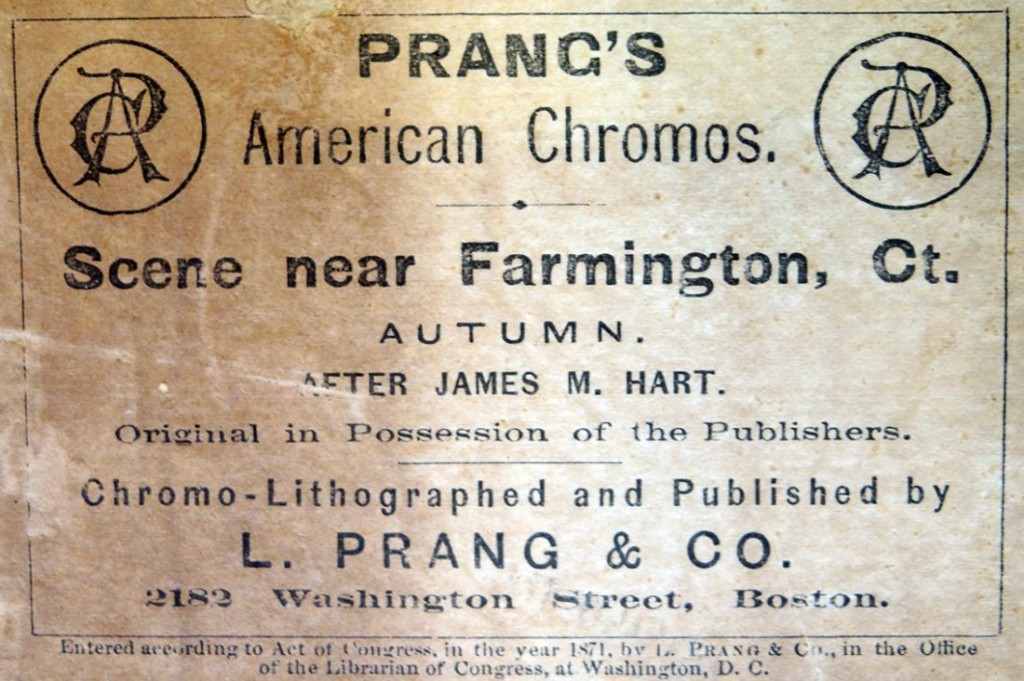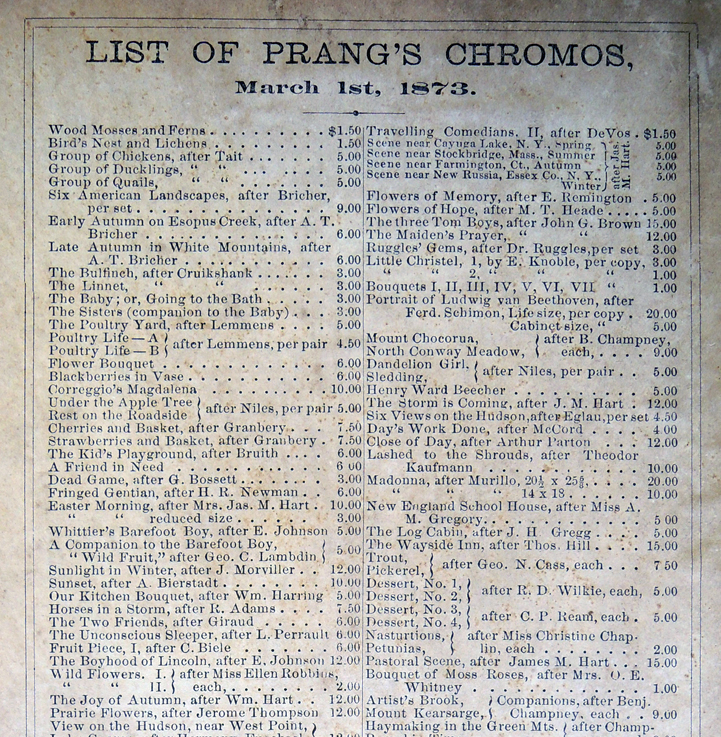 Peter C. Marzio, The Democratic Art (Boston: David Godine, 1979). Graphic Arts Collection GARF Oversize NE2500 .M3q