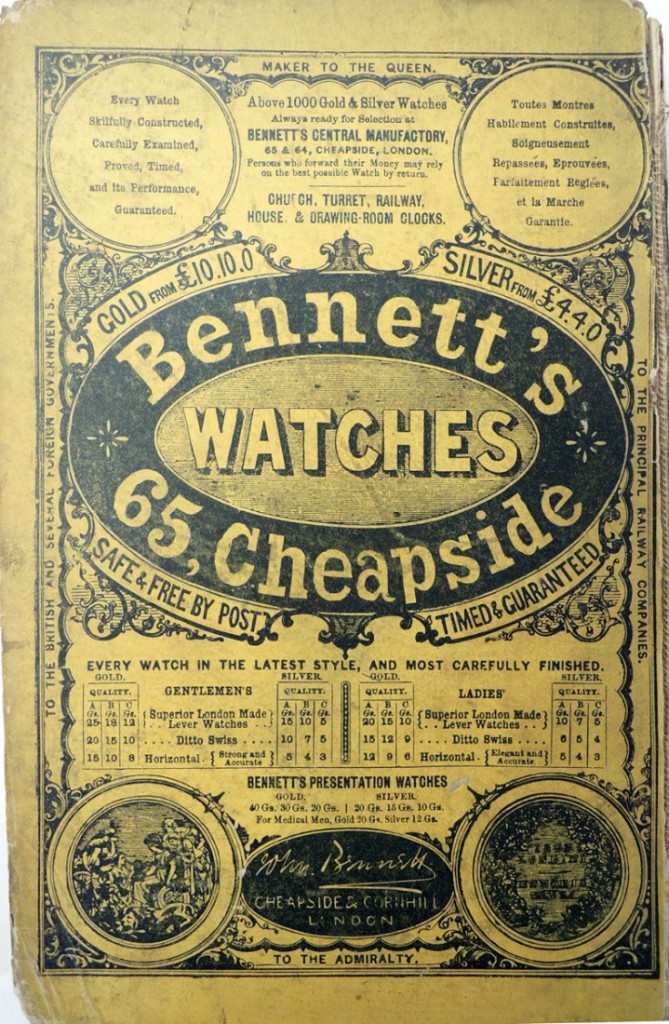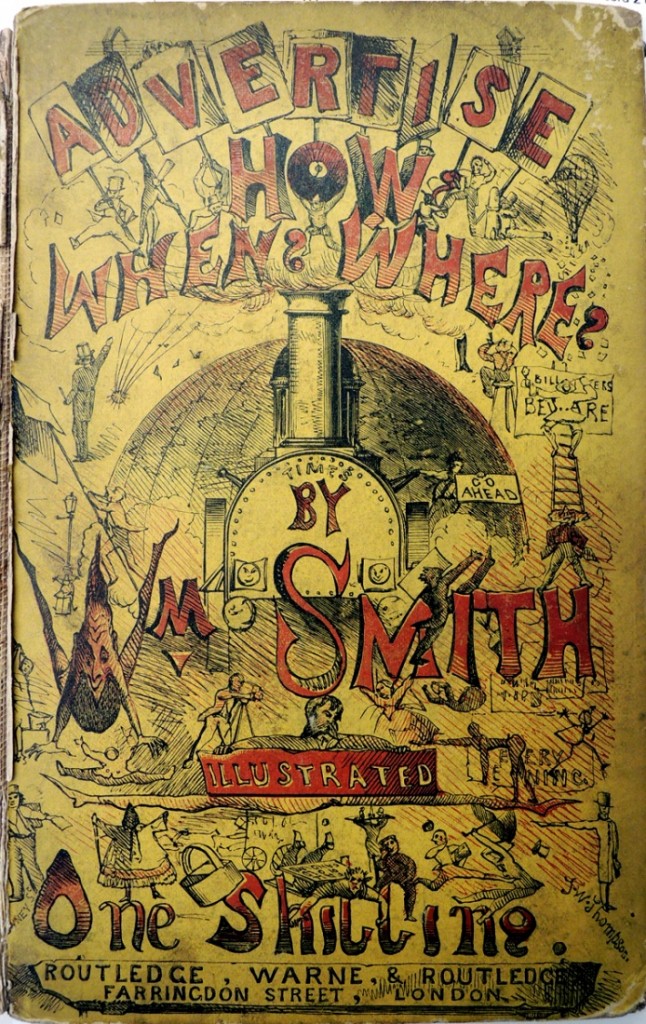 William Smith (1833/34-1867), Advertise. How? When? Where? With illustrations by William McConnell (1833-1867) and Joseph Swann (London: Routledge, Warne, and Routledge, 1863). Graphic Arts Collection GAX 2013- in process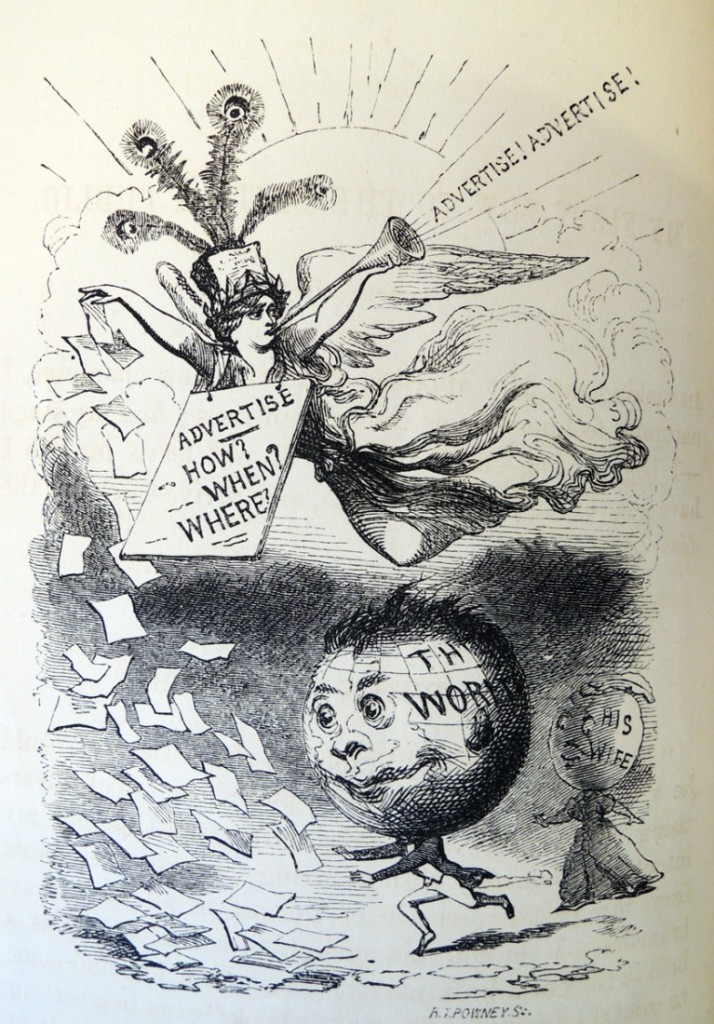 Historian Thomas Richards calls William Smith, author of Advertise. How? When? Where? a "prophet of modern advertising." He notes that after the Great Exhibition of 1851 traditional methods of advertising changed radically and that Smith asserted that advertisers ought to exploit these new technologies so as to monopolize all attention. (The Commodity Culture of Victorian England: Advertising and Spectacle, 1851-1914, Stanford University Press, 1991).
I like the fact that he could tell you how many fliers to print if you wanted to paper Covent Garden on a Friday night.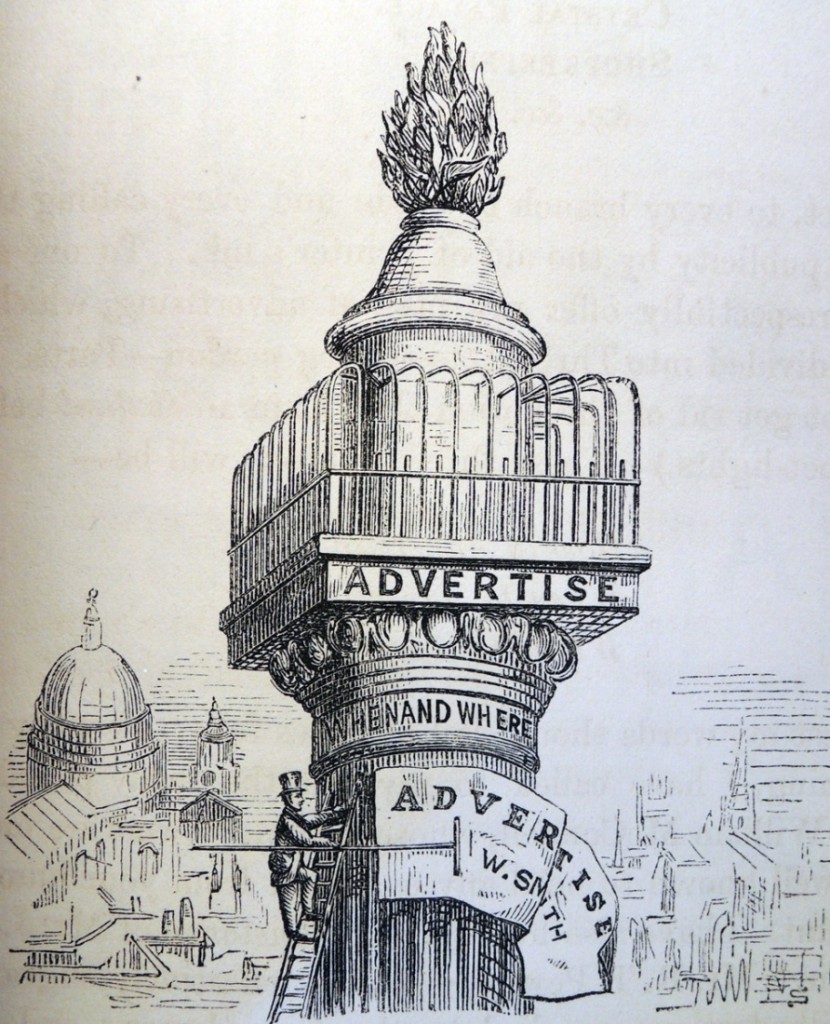 Thomas argued, "Spectacle has become paramount. The commodities in the Crystal Palace are no longer the trivial things that Marx had once said they could be mistaken for; they are a sensual feast for the eye of the spectator, and they have taken on the ceremonial trappings of the dominate institutions and vested interests of mid-Victorian England. In his little book, which later went through twenty-three editions, Smith was one of the first in advertising to acknowledge the power of spectacle in organizing and channeling signification around and through manufactured objects."